How a Vibrating Reminder Watch Can Help Keep Your Daily Routine
Tuesday, 12 March 2019 | Paul
Integrating new patterns into your daily routine is hard for anyone, and it can be even harder for those who have trouble with their memory. A vibrating alarm watch could be an easy and discreet way to minimise disruption to your daily rhythm, or the daily rhythm of a loved one, without up-heaving schedule or adding to confusion.

Why Might Somebody Need a Vibrating Alarm Watch?
Dementia: Regular reminders can be vital to help sufferers of dementia keep hydrated and maintain their medication schedule
Toilet training: A vibrating reminder watch can be a great tool to help get your child potty trained
New medication regimen: It can be difficult to keep track of your medication regimen at the best of times and extra help at times of transition can be key to staying healthy
Anyone who wants discreet reminders throughout their day: If you're generally forgetful, a vibrating reminder watch can be a great way to subtly keep track of your day
How Can a Vibrating Reminder Watch Help with Memory Loss from Dementia?
For sufferers of dementia, memory loss can quickly complicate a medication schedule. Not only are they at risk of forgetting to take their medication, but they can often forget they have already taken it and risk taking additional doses. An alarm watch can be a great way to guarantee they only take medication when necessary, but noisy or obnoxious alarms can be embarrassing. A vibrating watch is an ideal solution since it is only felt by the wearer and minimises drawing the attention of others. Beyond medication, a vibrating watch can be a great way to keep those with memory loss hydrated, or remind them of appointments.
Can I Use a Vibrating Watch to Potty Train My Child?
A reminder watch can be a great aid in training your child to use the toilet regularly and independently. The programmable reminders ensure your child doesn't get distracted when they should be visiting their potty. These watches are the perfect solution for children who put off going to the toilet for too long, or don't feel a strong urge to go. Even once they have been trained these watches can help avoid any unexpected or unwanted accidents.
Using a Vibrating Watch to Transition to a New Medication Regimen
It can be especially important to keep track of your medication when changing to a new schedule, particularly if you have different medications or a complex medication schedule. The multiple programmable reminders (generally eight) offered by these watches are a great way to keep track during confusing transition periods, and help you stay regular even after the transition has settled in.
What's the Best Watch for the Hard of Hearing?
Vibralite 8 Vibrating Reminder Watch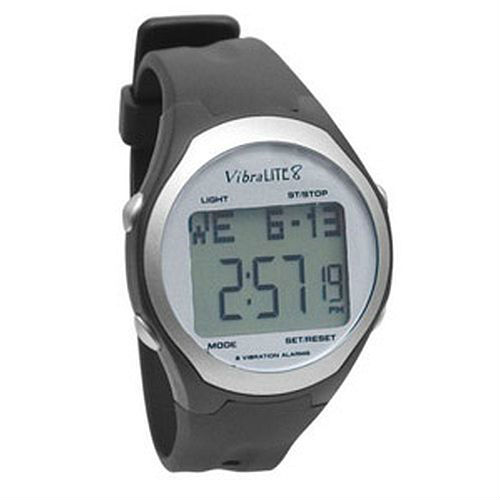 The Vibralite 8 Vibrating Reminder Watch is the ideal watch for those who suffer from poor hearing. It can be programmed with up to eight alarms and features both vibration and sound alarms to be customised to the specific needs of its user.
Which Alarm Watch is the Most Discreet?
Pivotell Vibratime Vibrating Reminder Watch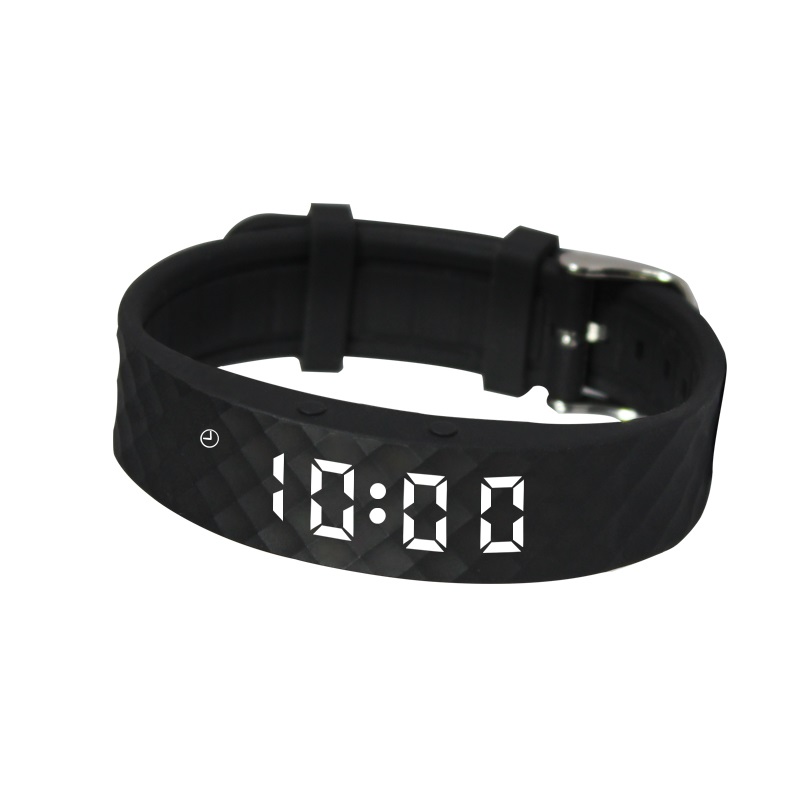 While it's a common issue, noticeable medication reminders, or indeed any routine reminder, can be embarrassing and just plain annoying. With a shallow profile and silent vibrating alarm, The Pivotell Vibratime Vibrating Reminder Watch has been designed specifically with subtlety in mind. When not in use the clock turns off to resemble a plain silicone wristband.
Which Reminder Watch is Most Appropriate For Children?
Vibralite Mini Vibrating Reminder Watch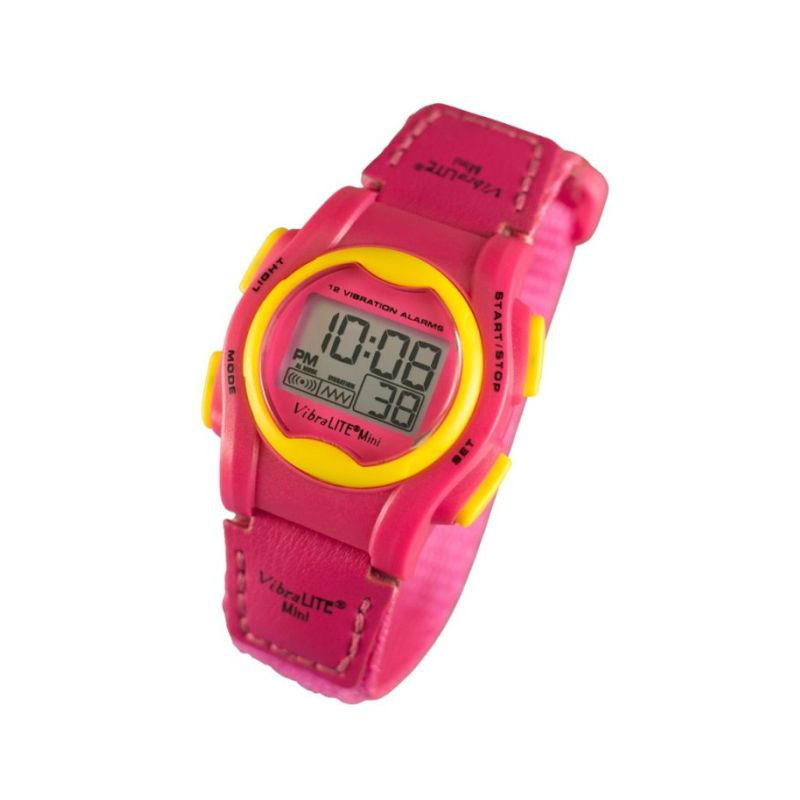 This compact vibrating reminder watch comes in a variety of colours to suit your child's preference. It also features a lock function so that alarm settings cannot be accidentally altered, and is waterproof up to 50m depth so should survive even the most adventurous child. Whether your child takes medication or is training to use the toilet, the Vibralite Mini Vibrating Reminder Watch is the ideal kids reminder watch.
A Vital Reminder
Vibrating reminder watches are an essential tool for anyone who needs regular discreet reminders, be they for medication or anything else. Pivotell have been on the vanguard of supplying compact programmable vibrating reminder watches with multiple alarms. If you want to explore more memory aids, you can browse our full range of Memory Aids and Reminders, including watches, all available with FREE UK DELIVERY!
Do you have any questions about our vibrating reminder watches? Please don't hesitate to let us know in the comments, or find us on Facebook and Twitter.
Tags: Aids for Daily Living, Alarms and Alerts, Dementia, Elderly Care, Medication Management