Could You Benefit from Insoles?
Thursday, 8 March 2018 | Paul
Insoles aren't just for the elderly and people with foot problems. While they can provide effective relief from chronic foot pain and a myriad of foot conditions, insoles can also improve the comfort of your everyday shoes, reduce the chance of injury during sports, and prevent that excruciating pain in the ball of your foot when you wear high heels. So, should you be using insoles? Here are just five of the benefits that insoles have to offer you: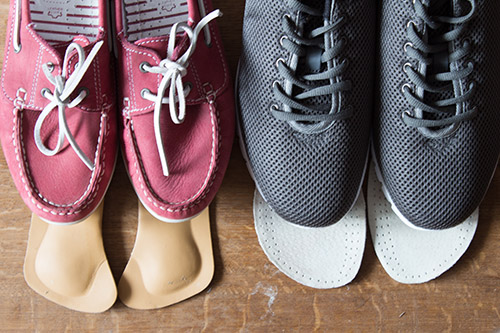 Improve the Fit of Shoes
Shoes that are too big often shift around and rub on the skin of your feet, which is not only uncomfortable, but can also result in corns, calluses, blisters, ingrown toenails and eventually even lead to the development of bunions. Everyday comfort insoles provide a simple and convenient solution to this problem, so that you can continue to wear those shoes that you love.
Improve the fit of your everyday shoes with Pro11 Memory Foam Orthotic Insoles. These high-density memory foam insoles not only provide a better shoe fit, but also reduce pressure and impact for greater comfort.
Increase Arch Support
Store-bought shoes are designed to fit the average foot to accommodate as many people as possible. Unfortunately, this means that those of us with arches that aren't average in shape often don't get adequate support in this area. By adding arch support insoles to your shoes you can realign the bones and joints in your feet, ankles and lower limbs to increase comfort, reduce arch pain and fatigue and prevent injury in your lower limbs.
Add arch support to everyday footwear with Aetrex Lynco Casual L600 Neutral Orthotics. Engineered for optimal support and cushioning, these insoles feature strategically-placed arch support to reduce arch and metatarsal pain and realign the foot to alleviate lower limb pain.
Prevent Sports Injury
Whenever you walk, jog, run, or jump and land on a hard surface, your feet absorb shock from the ground. This repeated, hard impact during sports can be extremely tough on your feet and the joints in your knees, and can cause pain and injury that keeps you off your feet for an extended period of time. Sports insoles can provide cushioning and shock-absorption to reduce impact and help you give your best performance every time.
Protect your feet during high-impact sports with Spenco Ironman Performance Gel Insoles. These insoles have been designed to boost energy, strength and endurance, and with their anatomical cushioning system with triple-density gel, they provide support, shock absorption and protection to active feet.
Make High Heels Comfortable
These days, there's a wide variety of insoles, inserts and pads designed specifically for use with high heels. These fantastic orthoses are affordable, discreet and reusable, and can greatly reduce ball-of-foot pain, prevent friction sores, cushion your feet for better comfort and add arch support where needed.
Instantly enhance the comfort of your high heels with Pro11 High Heel Gel Comfort Insoles. These discreet, self-adhesive gel pads cushion the feet to increase comfort, reduce ball-of-foot pain, prevent friction between shoes and feet, and improve the overall fit of your high heels.
Keep Cold Feet Warm
Whether you're embarking on a skiing holiday, commuting in cold weather, or you simply suffer from poor blood circulation, thermal insoles can keep your feet toasty warm all day long. Thermal insoles work by insulating your feet against the cold and trapping heat inside your shoes. A good-quality pair of thermal insoles will be effective at warming your feet no matter how cold it is outside.
Keep the cold at bay with Tarrago Alu Cold Thermal Insoles. Constructed from a solid aluminium base, to provide stability, and coated with wool for maximum comfort and warmth, these insoles are perfect for winter activities, outdoor work and winter sports.
Do you have any questions or anything to add? Let us know in the comments below, or find us on Facebook and Twitter!
Tags: Aids for Daily Living, Foot and Ankle Pain
Shop Related Products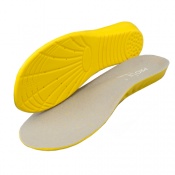 High-density memory foam insoles for everyday use
Mould to the shape of your foot for a superior fit
Absorb shock at the heel to prevent pain and injury
Redistribute weight to reduce the pressure of standing
---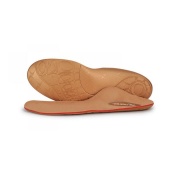 Orthotics providing comfort and protection for casual footwear
Lightweight insoles with tri-density advanced technology
Recommended for those with medium or high arch feet
Contains innovative antibacterial, anti-odour technology
---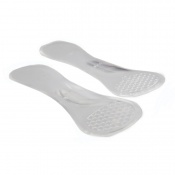 Thin and discreet gel comfort insoles
Prevent rubbing on the balls of feet
Self-adhesive for a firm hold
Suitable for most high heels