Coronavirus: How To Keep Your Mobile Phone Clean
Wednesday, 20 May 2020 | Paul
It's a losing battle when you consider just how many surfaces are ridden with germs. Handrails, desks, chairs and tube stations all host various strains of bacteria. However, with the relaxation and re-establishment of "lockdown" rules, it's essential that we examine and ultimately change the ways in which we navigate through a post-coronavirus world. Harmless activities and traditions such as shaking hands, or even sharing an office space with someone, may be things of the past.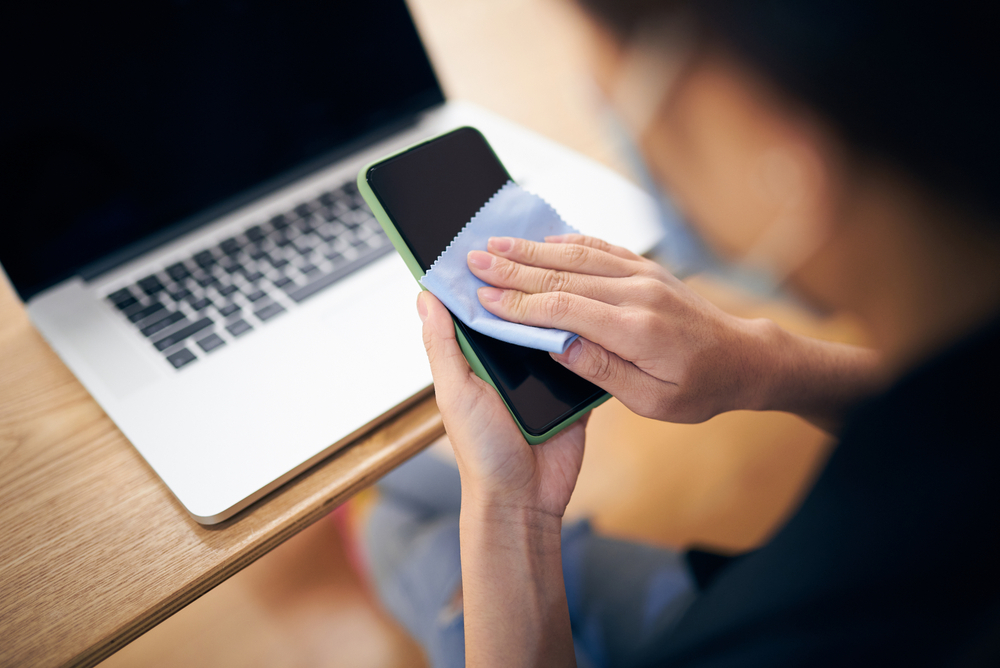 One of the ways in which we can greatly limit our own and other people's exposure to bacteria and germs, is by disinfecting our workplace and electronic devices. Here at Health and Care, our priority is to ensure that you receive the best service and product support possible. As we have already created a blog on How To Clean and Disinfect Your Workplace, today we will look at disinfecting your mobile phone.
Is My Mobile Phone Covered in Germs?
In a 2017 report published by a medical journal called Germs, scientists looked at 27 mobile phones owned by teenagers, and found that they played host to a range of bacteria and viruses, from E.coli to Streptococcus.
It makes sense - our phones play a very intimate part in our lives. As instant sources of information, entertainment and contact, we carry them with us everywhere we go. Indeed, their "smart" applications such as touch screen sensitivity, increases the likelihood of bacteria transmission by tenfold.
How Do I Disinfect My Mobile Phone?
There are a number of different and effective ways to clean your mobile phone:
Alcohol-based liquids such as a 75% isopropyl solution can eradicate germs and bacteria.
Hot water and soap remains a home remedy solution for anyone with a tap.
Whilst these remedies are no doubt effective, in a pandemic we advise the purchase and use of medical-grade disinfectants for full protection.
Here at Health and Care, we stock a carefully selected group of medical-grade disinfectant wipes that can be used on your mobile device to eradicate virtually all traces of bacteria and germs. We have chosen wipes because their microfibre surfaces are specially embossed to eradicate microbe layers that have formed on device surfaces.
PDI Sani-Cloth Disposable Disinfectant Wipes (Pack of 200)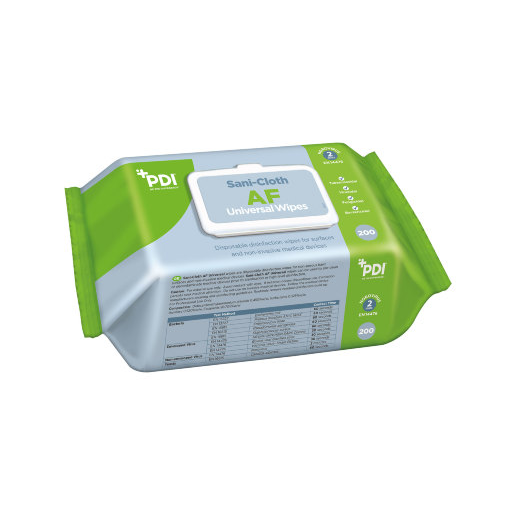 The PDI Sani-Cloth Disinfectant Wipes are disposable disinfection wipes for non-porous hard surfaces and non-invasive medical devices. They're hardwearing and extremely effective. A single unit comprises of a pack of 200 disinfectant wipes, all certified to EN 14476. This means they have been tested to destroy existing bacterias and virus strains, including Coronavirus.
Ebiox Trionic Wipes (Pack of 200)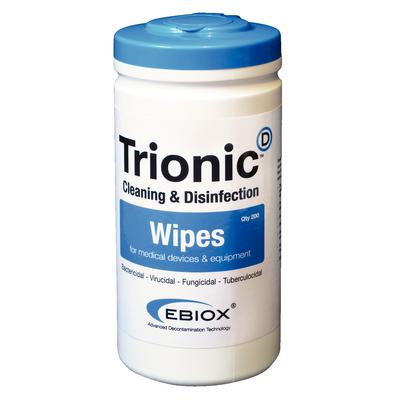 Another pack of medical-grade wipes, the Ebiox Trionic Wipes are often used for cleaning and disinfecting medical devices and equipment. They remove the 'biofilm' nutrient layers that permit virus transmission, scourging surfaces to a molecular level. Free from alcohol, aldehydes, chlorine, phenols and halogen, these wipes are extremely effective and sanitary.
Cleaning Your Mobile Phone
Before cleaning your phone, it should be noted that for maximum hygiene, a box of disposable gloves could be useful. To clean your mobile phone, here are a few simple steps:
Wash your hands with soap and warm water.
Retrieve a single disinfectant wipe from your box of wipes.
Remove your phone from its phone case.
Using your disinfectant wipe, gently wipe your phone up and down.
We emphasize "gently" because excessive/forceful cleaning can deteriorate your screen's hydrophobic coating and affect its touch sensitivity. Being gentle but thorough is key.
Now your phone is wiped clean, let it dry before reassembling it.
You can remove excess moisture with a dry paper towel.
Wash your hands thoroughly with soap and warm water after you are finished.
Further Advice For Staying Safe
As an afterword, we would recommend some minor changes in your social behaviour if you want to maximise our blog's effectiveness.
Headphones and speakers are optimal ways of ensuring your phone is kept away from your face.
Things like sharing photos and texts with friends and family can be done through your wifi or bluetooth, without actually physically passing your phone around.
What Other Disinfectants and Wipes Are Available?
While we have highlighted some of our popular products, we are nowhere near exhausting all of the different ranges that are out there. If you're looking for something specific and none of our options take your fancy, why not have a look at our selection of disinfectants in our Hygiene and Infection Control category.
More Information on Coronavirus
For more helpful information on Coronavirus, please refer to our Coronavirus Information section. We have a blog on 5 Top Tips to Help With Isolated Relatives and even a Coronavirus Infographic on how you can stay safe in these unprecedented times. From all of us here at Health and Care, we wish good health for you and your family.
Have you cleaned your mobile phone? How did you find it? Let us know in the comments below or get in touch via Twitter or Facebook!
Tags: Medical Supplies, Hygiene and Infection Control, Coronavirus Information