Coolskin: No More Baking Burns!
Monday, 21 December 2015 | Paul
We can be plagued with problems as we get older. With eyesight and memory being only a couple of the things affected, adapting is essential if independence is to be maintained.
That doesn't mean we can't still whip up a Sunday roast for the entire family once a week though. Nor does it mean that we are incapable of tidying up afterwards, even if some help wouldn't go amiss.

Feeling the Heat
What happens when the roast is out and we get around to cleaning the kitchen while the others put their feet up?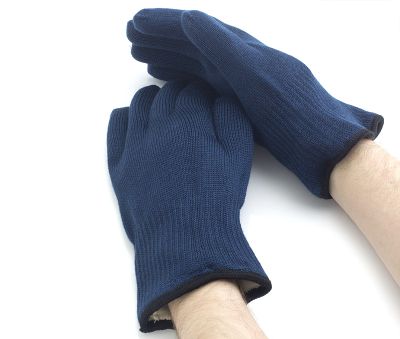 You turned the oven off…right? The hob is definitely cool, isn't it?
With our memory and eyesight beginning to fade, these questions become a big deal. If you can't remember if you've turned the oven off and you can't see well enough to see if the hob is still switched on, there seems to be only one way to discover if it is hot or not.
The painful way.
But that doesn't have to be the case, nor should it be.
More than Oven Gloves
Coolskin are on the case to stop this being a problem. Usual oven gloves are ideal for the oven and the oven alone. They just about grip, let alone provide enough flexibility and dexterity to use them for anything else. You can hardly wear them for casual use.
Whether you are after a glove, a gauntlet or a mitten, all of the Coolskin oven gloves offer superb heat protection. The option between fingers or none or how far down the arm the glove stretches makes them ideal to protect your hands and wrists from the heat.
Thanks to the way the Coolskin gloves are soft, flexible and allow you to keep full movement of your hands, they are ideal for use other than just lifting hot things. For example: cleaning the kitchen. With your skin and hands protected, it is only your cleaning cloth that may get a little singed if the hob is still on. What's a damaged cloth compared to serious burns?
Why Coolskin?
Coolskin are a firm favourite for the elderly as they are ideal if you struggle to remember whether you have left the hob on or not. If you so choose, you can wear the gloves around the entire house as well as the kitchen, ensuring you have ultimate protection whenever you need it.
The different variety of gloves means they are suitable for whatever you may require them for. The mittens are ideal for those who may struggle to get their fingers into position, whereas the full length gauntlets offer protection when reaching into the depths of the oven.
Whatever type of glove you need, Coolskin offers the protection you require. No more fears of burns, no more struggling to remember if the hob will be hot or not. You can serve that roast, clean up afterwards and never have to worry.
There are a range of Coolskin Oven Gloves available. Take a look for yourself.
Longer length glove to provide added wrist and lower arm protection
Designed to last for years, the gloves are machine washable
Meta-Aramid fibre ensures heat resistance up to 250°C
Perfect choice for use in domestic and professional environments
---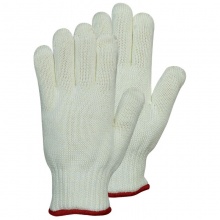 Longer length glove to provide added wrist protection
Designed to last for years, the gloves are machine washable
Meta-Aramid fibre ensures heat resistance up to 250°C
Perfect choice for use in domestic and professional environments
---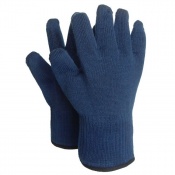 Longer length glove to provide added wrist protection
Nomex fibre ensures heat resistance up to 250°C
Designed to last for years, these gloves are machine washable
Latex layer is steam and grease resistant for use in domestic and professional environments