CBD Topicals – An Introduction
Thursday, 25 April 2019
News is spreading fast about the unique benefits of applying CBD directly to your skin, but there's an awful lot to take in. To give you a crash course CBD skincare, we've written this Introduction to CBD Topicals including how they can help you and which are the best to try.

The Benefits of CBD Topicals
Topical CBD, in the form of creams, balms and salves, is becoming more and more popular as a way of consuming CBD. This is unsurprising since applying a skin cream is not only convenient but also familiar and inherently soothing. In particular, the DIY inclined have been populating the internet with hacks and recipes in a bid to make the ideal topical solution.
Topical CBD is unlikely to reach the bloodstream. Instead, it passively impacts the C2 receptors of your endocannabinoid system. This results in local targeted CBD effects, rather than the whole body therapy offered by sublingual drops, sprays and vapes.
Making Your Own CBD Topicals
Making your own CBD topicals is not only fun, it allows you to specialise your therapy to your own tastes and needs. Like many home recipes that offer new and existing options – think of pesto or hummus – once you've tried your own CBD cream, you're liable never to return to the pre-made version!
There are a few factors you'll need to keep in mind when making your topical. First you'll need a carrier oil – such as coconut or hemp oil – to help the CBD penetrate your skin; luckily a lot of CBD oil will already be in an appropriate oil, so take a look at the ingredients of your bottle. If you're looking for muscle relief you'll also want to work some essential oils into your cream: lavender, spearmint or eucalyptus oil will all add an indulgent fragrance along with their deep penetrative qualities.
Our Recommended Recipe
Lots of recipes online will have you make a cream or balm completely from scratch. We've simplified this process to allow you to work with your favourite skin-cream:
Ingredients
1 x Your favourite topical moisturising cream
1 x Lavender or eucalyptus essential oil (optional)
Method
Set aside 20g of your favourite moisturising skin cream.
Add 20 drops of OK CBD Oil Spearmint Tongue Drops (200mg). The coconut oil in OK CBD drops acts as a carrier for the CBD and will allow it to penetrate your skin.
(Optional) Add 10 drops of an essential oil, such as lavender or eucalyptus. This will allow the topical to penetrate deep into your skin and provide muscle relief.
Mix these ingredients together thoroughly to form a single topical cream.
Message your new topical into the desired area of your skin!
Buying CBD Topicals
If you aren't looking to go through the effort of making your own topicals, we offer some expertly crafted creams and balms:
Vitality CBD Muscle Balm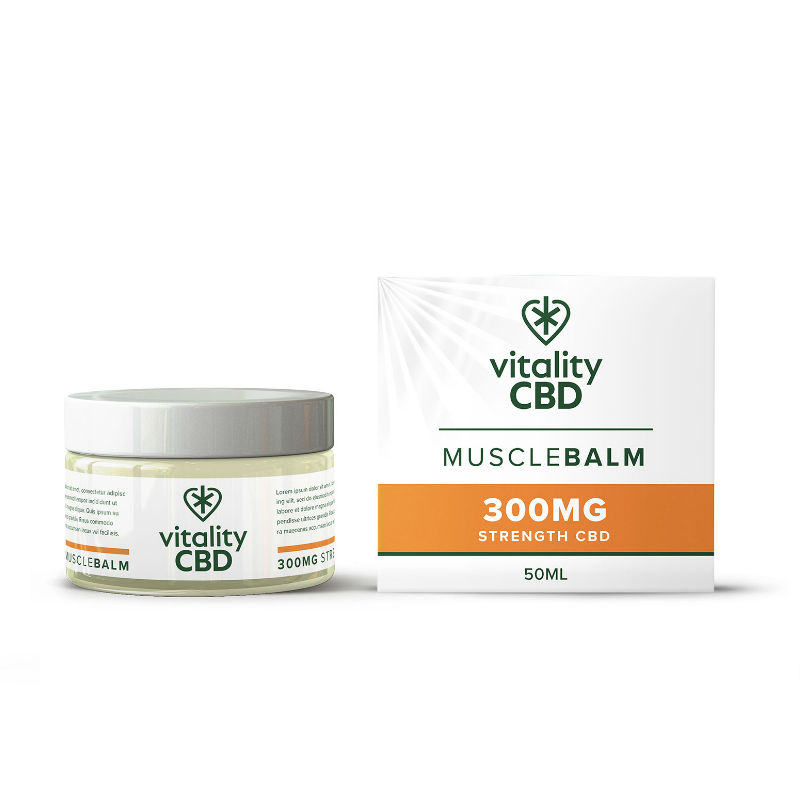 If you're after deep muscle relief, the Vitality CBD Muscle Balm is an excellent topical which makes use of essential oils to achieve deep penetration. The lavender and eucalyptus oil in this balm beat out the surface level care of conventional moisturisers by carrying CBD deeper into the skin for localised muscle relief. It takes about an hour after application for the CBD to take effect and it can offer relief for up to six hours.
Vitality CBD Moisturising Effect Skin Cream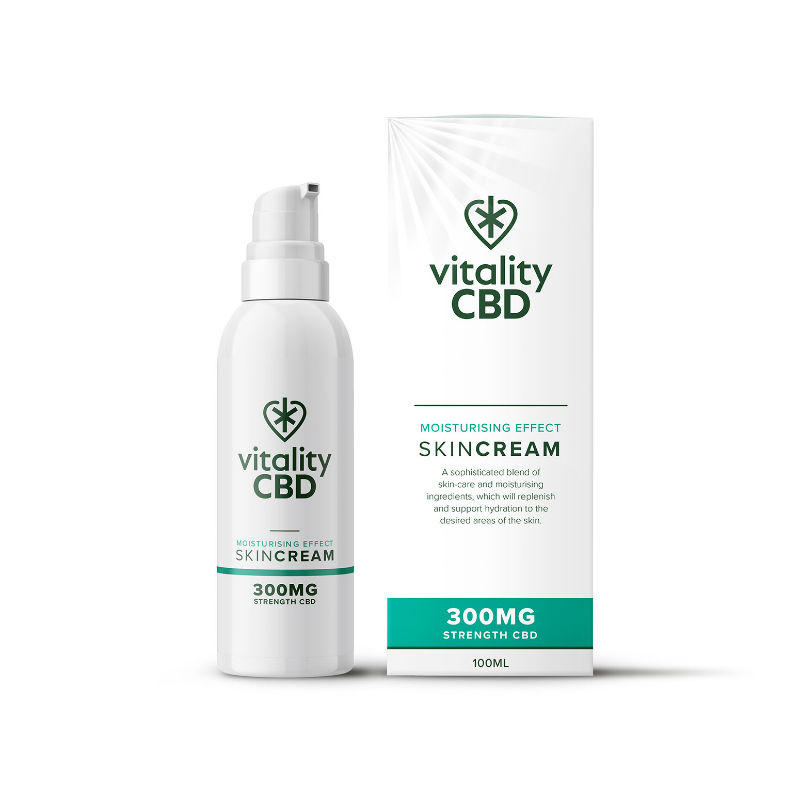 For conventional skin care and hydration there are few CBD creams which can beat out the Vitality CBD Moisturising Effect Skin Cream. Its complex blend of oils, waxes and extracts allows it to comprehensively sooth dry or cracked skin, while also applying local therapy with CBD. This high quality cream also comes with a refreshing lemon and green tea fragrance to ensure your skin stays fresh and fragrant even before the CBD has begun to act.
Our CBD FAQ
Do you have any questions about CBD, or about skin therapy? Ask us in the comments below, or find us on Facebook and Twitter.
Tags: CBD, Dry Skin, Healthy Skin, General Health