Casper!
Sunday, 28 July 2013 | Paul
So this week it has come to my attention that here at Healthand Care it's not only people we care for but also animals!!
This is Casper the friendly CPR Dog. This mannequin has been developed under veterinarian review for assurance that the caregiver is learning the correct procedure for teaching basic CPR on a dog. CPR is one of those skills that you never want use but can save a life when used correctly.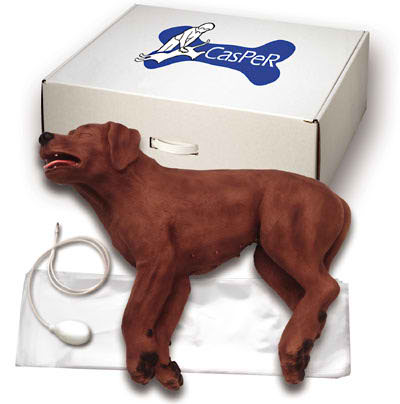 Rescue mannequins usually freak me out, but Casper just makes me sad (look at that face!) We also have the Advanced Sanitary CPR Dog, which we haven't named but can be used for teaching a whole class who to take out CPR correctly. He comes with 10 nose pieces and 6 muzzles so each student can practice whilst now worrying about cross contaminating from each other.
I think all dog owners should learn how to do this!