Captain Caption is here again!

66 Comments

Friday, 25 January 2013 |

Captain Caption
Captain Caption is here again! The prize this week is a £25 Health and Care.co.uk Voucher and to be in with a chance of winning you have to enter of course! You can enter my competition for the photo below by tweeting, commenting on our Facebook page or commenting below with your caption. The winner will receive a £25 HealthandCare.co.uk Voucher and will be announced by 17:30 on Thursday 31st January.
Here's last week's winner!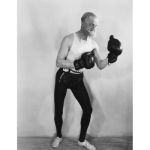 "Shut up, I've been wearing skinny jeans since before you were born laddy"
Well done Will!
To see all of last week's entries click here