Buy the Aircast A60 Ankle Brace Now for Half Price!
Thursday, 23 May 2019
Summer is approaching and with it your feet can expect to be put under pressure: swinging at footballs, twisting and turning while playing tennis, and feeling the strain on the athletics track. With all of this sport, you are at higher risk of sustaining an ankle injury. Whether it be through rolling, twisting, breaking or straining, anyone playing, especially those with pre-existing injuries, could end up limping their way through to autumn.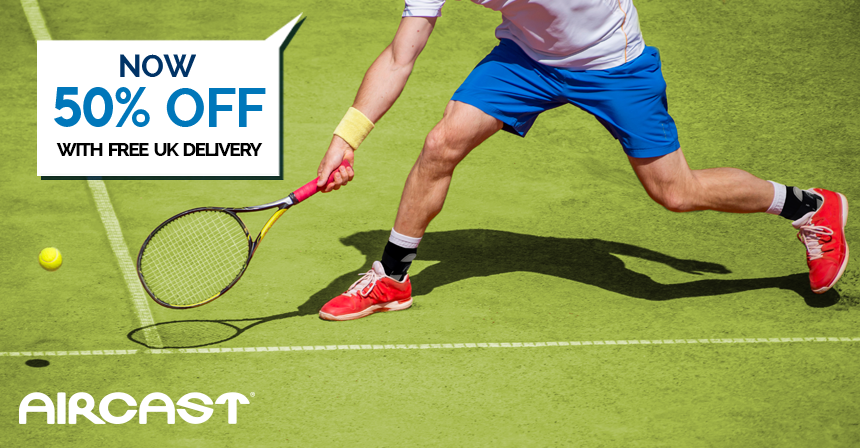 Buy Our Top-Selling Ankle Brace for Half Price!
Luckily for you, the best ankle brace on the market for playing sport is now available at half price! That's right, the Aircast A60 Ankle Brace, used by professional sports stars such as Andy Murray, and by far the most popular ankle brace available in 2019, is now on the market for an incredible £24.95.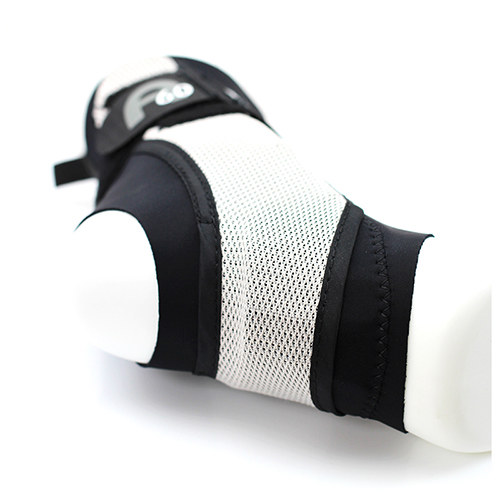 Buy the Aircast A60 Ankle Brace Now with 50% Off!
Please note that this offer will end on 31st July 2019.
Get Your Aircast Ankle Brace in Time for Wimbledon!
Last year, the Wimbledon fortnight led to a 30% increase in the number of people booking tennis courts. With Wimbledon just around the corner, there's nothing that gets us to the court faster than the prospect of a new British champion. Unfortunately, that leads to a rise in ankle injuries as many aren't aware that there are fewer sports more dangerous for the ankle than tennis.
Why Is Tennis Dangerous for Your Ankles?
Tennis poses such as severe risk to your ankles because you spend a lot of your time moving from side-to-side, alternating pressure in a heartbeat and switching positions which can cause a twist in the ligaments. Furthermore, a hard or clay court can add to your worries, as your foot can dig into it a little more, which results in a turned ankle.
Why Can the Aircast A60 Ankle Brace Prevent Tennis Ankle Problems?
Tennis players are at higher risk of injuries to the ankle because the fast turning can result in a rolled ankle. The Aircast A60 Brace is designed to prevent just that, with a plastic stabiliser that stretches from one side to the other, ensuring that you can't just roll your ankle with a misplaced step. Finally, unlike most sports braces it is designed at a 60° angle, which angles your foot during activities therefore preventing strains.
What's So Great About the Aircast A60?
We really can't get enough of the Aircast A60, and we see it as the ultimate ankle brace for sports players, both professional and amateur. The reasons why we value the brace so highly include:
Prevent Sprains: Supports your ankle with plastic stabilisers to prevent ankle rollover and sprains
Comfort: Stabilises your foot at 60° to provide a comfortable resting angle
Breathable: Breath-O-Prene material is designed to keep your foot cool
Ease of Use: A single, fastening strap is easy to use and easy to fit
No Migration: As the brace arches below the foot, it won't move around during sports
Light and Slight: Fits into most trainers, boots and shoes without discomfort
The Price: It's available for a limited time only at half price!
What Sports Can I Use It For?
The Aircast A60 Ankle Brace is suitable for a wide range of sports and physical activities, and can prevent sprains while playing virtually any dry-land sport that requires turning or running. Suitable sports include, but are not limited to, the following:
Badminton
Baseball
Basketball
Cricket
Football
Golf
Hockey
Lacrosse
Rugby
Running
Squash
Tennis
Volleyball
Walking
Available For a Limited Time Only!
This offer is only available until the 31st July, so be quick, because you don't have long. We really can't praise the A60 Brace enough, and even if you're an occasional player, the brace can work wonders for restoring stability, comfort and can even improve your game. You can buy the Aircast A60 Ankle Brace by clicking on the link below:
Alternatively, you can learn more about the Aircast A60 Ankle Brace in our Aircast A60 Knowledge Area, or find more Aircast A60 related products in our Aircast A60 category. Please note that this offer is available for a limited time only.
If you have any questions about the Aircast A60, please let us know in the comments below. Alternatively, you can find us on Facebook and Twitter.
Tags: Aircast A60 Ankle Brace, Ankle Pain, Foot and Ankle Pain, Health and Care Expert Series.