Boxia Drop Foot Brace: The Best AFO for Drop Foot
Friday, 8 September 2017 | Paul
If you are reading this, then you are probably already well familiar with Drop Foot and the treatment options available out there. One of the best ways for a fast and rather painless recovery is choosing to wear an Ankle Foot Orthosis, more commonly known as an AFO, yet finding the best one can be an arduous task.
What Exactly is an AFO?
Usually, an AFO is a plastic splint, made to keep your foot and ankle in a good position for standing and walking. It is prescribed for various reasons, mainly to:
Realign and control the ankle and foot joints
Provide support to weakened joints and muscles
Help control abnormal muscle tone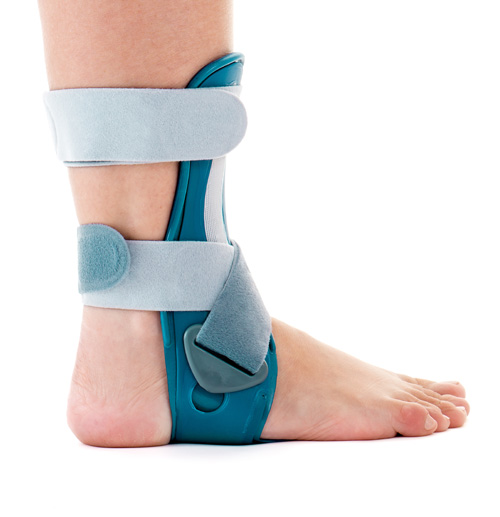 Common Plastic AFO Brace
Does Wearing an AFO Require Buying Special Shoes?
Most AFOs can only be worn with a certain type of shoes. Footwear you intend to combine with the brace needs to:
Have laces that reach as far down to the toes as possible
Be deep enough to fit the brace comfortably
Have adequate width and some extra space
Luckily, the Boxia Drop Foot Brace from Health and Care requires nothing of the sort. This device blends well with everyday clothing, as it doesn't occupy any space in your shoes at all.
Comfort Should Always Come First
Common AFOs might feel uncomfortable when you first start wearing them, so you will have to make sure to gradually increase the time you wear them each day, following a meticulous schedule. Some people can never wear them for more than a few hours a day, while others have no problem with wearing them all day or night.
Pain and discomfort, however, are typically not a problem for users of our Boxia Drop Foot Brace. While slight discomfort around the ankle can occasionally still occur, people usually find the Boxia Brace much more comfortable than similar drop foot braces.
Boxia Drop Foot AFO Brace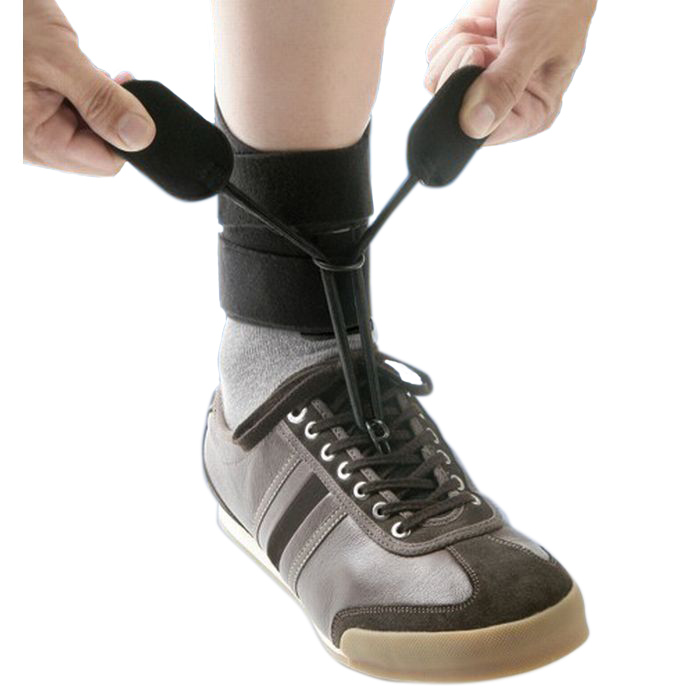 Boxia Drop Foot AFO Brace
The Boxia Drop Foot AFO Brace is a clear winner when it comes to the battle of the best AFO braces out there. Its innovative design and clever solutions ensure the brace is as discreet as it is comfortable.
Discreet and Modern Look
The Boxia Brace features a two-part wrap-around design that eliminates the need for wearing the brace inside your shoe and reduces the required size of the brace whilst still providing full functionality. This means it can easily be worn with any pair of shoes and remain completely invisible when wearing pants.
Comfortable and Easy to Wear
Putting this brace on couldn't be easier or faster. It consists of a strap situated above the ankle and a non-slip hook section placed between your footwear's tongue and/or Velcro with the help of elastic straps that provide complete adjustments. For increased achilles and dorsi flexor tendon comfort, the ankle strap also comes with soft, gel-padded sections.
To find out more about this revolutionary solution for drop foot, check out our Boxia Drop Foot AFO Brace on Health and Care.
Share your thoughts on AFO braces below, or comment on our Facebook or Twitter.