Bio Bidet: Join the Movement
Wednesday, 11 October 2017 | Paul
Across Europe and parts of Asia, the bidet (or "washlet" in Japan) is a part of everyday life. But in the UK and America, the idea hasn't yet taken off. At Health and Care, we're passionate about the bidet. While it isn't the most conventional thing to be passionate about, we aren't the only ones; for over ten years, Bio Bidet have been touting the benefits of the bidet (and yes, we're sorry; the title was a bit of toilet humour!). Find out more about why this brand stands out as a trusted expert in the industry by reading the benefits the company has to offer.
Passionate Believers in the Bidet
One of the reasons why Bio Bidet is one of the biggest bidet brands is because they're advocates for the product as well as salespeople. This passion has led them to push the boundaries of the original bidet so they're constantly creating innovative products that will help you stay clean.
This passion is likely how they were able to think up the technology that put them on the radar: their exclusive three-in-one nozzle system technology. The three-in-one nozzle system includes their signature vortex water stream, excellent posterior wash and softer feminine wash with bubble infusion technology. This provides you with a number of options, allowing you to get a more customised level of care.
Exclusive and Patented Technologies
As well as its three-in-one nozzle technology, Bio Bidet's products provide you with a patented enema wash and a new instant heating system that helps you feel comfortable throughout use. Even after ten years, Bio Bidet continues to innovate, providing you with excellent new features that will improve your hygiene and make you feel comfortable throughout use.
Seemingly-Endless Features in Each Product
The Bio Bidet Supreme BB 1000 in particular has a wide range of innovative features. A toilet seat, bidet and dryer all in one, the Supreme BB 1000 is an excellent space saver. With its heated seat and deodoriser, you'll remain comfortable and fresh after each use. The bidet even has a power-saving mode and self-diagnosis option that tells you if there are any malfunctions in the system.
What do you think about Bio Bidet's products? If you have anything to add, leave us a comment below or contact us through Facebook or Twitter.
Shop Related Products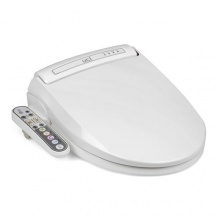 Bidet for cleaning, washing and drying
Suitable for users who suffer with mobility
Enables independence and dignity in the bathroom
Control panel for pulsating, massage, turbo and posterior options
---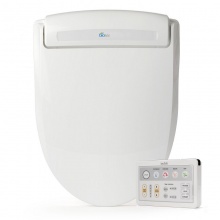 Bidet that washes, cleans and dries the user
Suitable for everyone including those with disabilities
Automatic and remote control settings ideal for retaining independence
First electronic bidet set in the UK and is suitable for most toilet pans