Best Wrist Supports of 2020
Saturday, 4 January 2020 |
Eugene
Wrist conditions are becoming increasingly common in the modern world, as time spent at computers can place a harmful level of strain on our wrists throughout the day. Whether as a result of work at a keyboard, general wear and tear or an awkward fall, all wrist conditions have one thing in common: they heavily impact our daily lives. The wrist is too important to let conditions linger, so it's crucial you find the right wrist support to help heal your condition and get on with your day.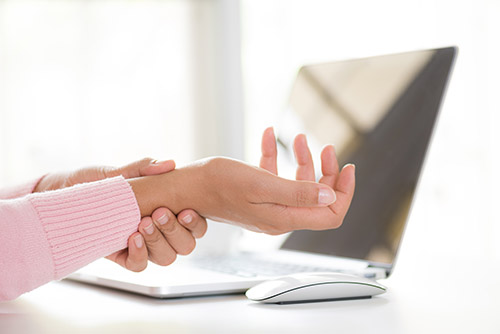 Wrist conditions like carpal tunnel syndrome and tendonitis are common in office jobs
How To Choose a Wrist Brace
When selecting the right wrist brace for you, the first thing to consider is what you're trying to treat. For example, to relieve arthritic pain, compression is necessary, whereas if you've suffered a fracture or sprain, immobilisation is key. To make things a little easier for you, we've selected a few of our most popular and effective wrist supports from our vast range, and suggested an ideal choice for common conditions like carpal tunnel syndrome, arthritis or wrist sprains. Read on to learn more.
Best Wrist Brace for Carpal Tunnel Syndrome
Aircast A2 Wrist Brace
Providing immobilisation to the area is key for reducing pain and allowing carpal tunnel to heal. The Aircast A2 Wrist Brace is our best-selling wrist support for carpal tunnel syndrome, with removable dual stabilisers to limit wrist movement at both sides of the wrist during your recovery. Made with cool, breathable materials, this brace is comfortable enough for long-term wear, and since the stays are removable, you can slowly allow your wrist more movement as it heals.
Best Wrist Brace for De Quervain's or Thumb Sprains
Aircast A2 Wrist Brace with Thumb Spica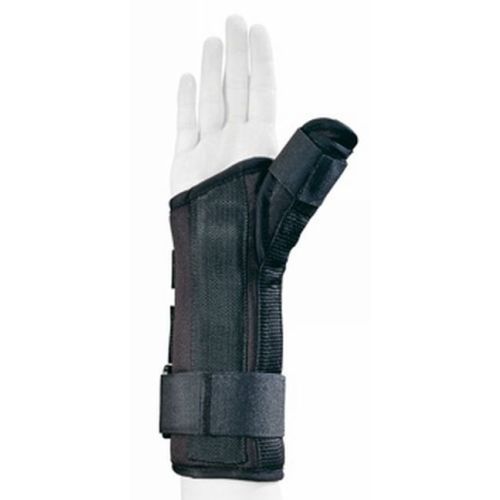 Due to the nature of the joint, wrist injuries will often go hand-in-hand with injuries to the thumb, meaning support in both areas is necessary. The Aircast A2 Wrist Brace with Thumb Spica is a modified version of the above wrist support, and malleable volar and thumb stays to provide extra support to vulnerable areas. It holds your wrist and thumb in a neutral position to avoid pain and injury aggravation, while still allowing a great deal of finger freedom to let you get on with your day.

Best Wrist Support for Tendonitis and Arthritis
Oppo Elastic Wrist Support 2083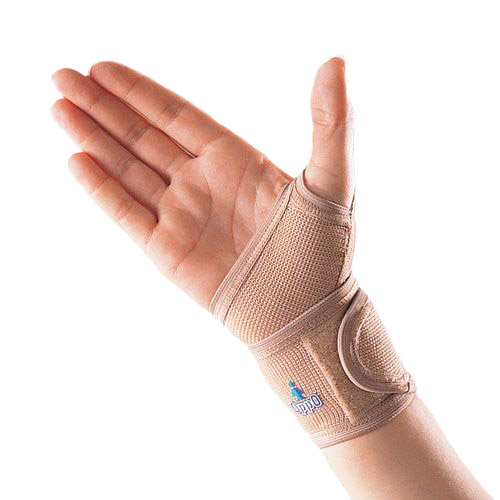 Also known as tenosynovitis, tendonitis of the wrist is another common office injury, characterised by pain and inflammation during certain movements of the wrist. The Oppo Elastic Wrist Support 2083 is an excellent option for tendonitis treatment, providing compression to manage pain as well as moderate support to prevent aggravation of injuries. Also ideal as a support for minor-to-moderate arthritis, this is a great general wrist support that won't restrict most movements.
Best Wrist Support for Severe Arthritis and Post-Surgery
Intrinsic Wrist Brace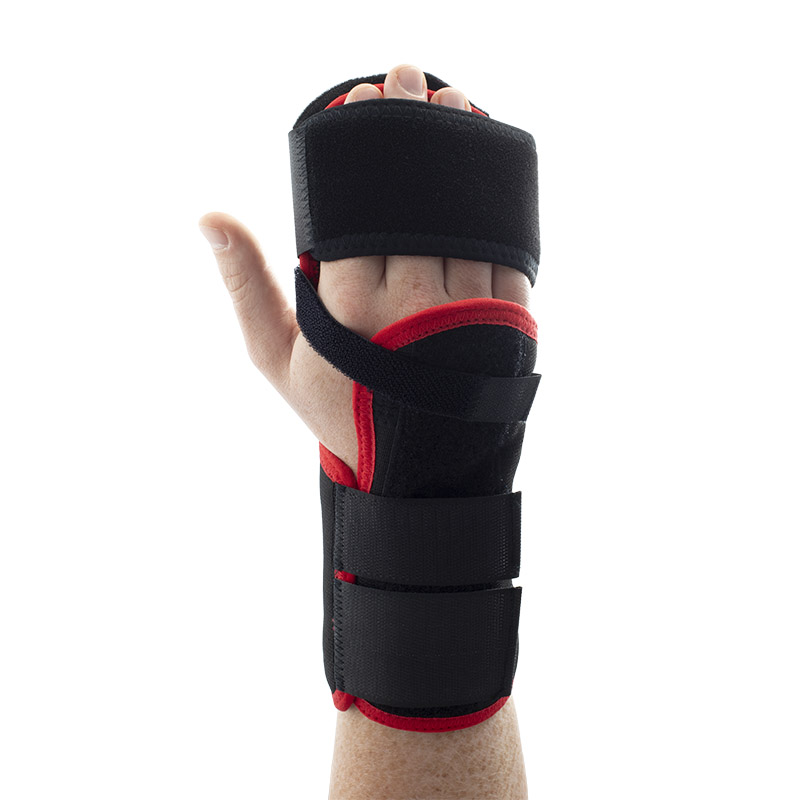 When you're suffering from severe arthritis or post-surgical pain, ensuring your wrist is fully supported is crucial to your recovery. The Intrinsic Wrist Brace is the most restrictive and supportive of our top-selling wrist supports, and ensures that your wrist and fingers remain in a neutral position for healing. The brace includes a full-length adjustable aluminium splint that rigidly supports the wrist and fingers, securing the area for complete relief of pain.
Wrist Support for Every Condition
The world of wrist supports can seem daunting at first, but things start to make more sense once you break the supports down to their main features. Whether you're looking for support, compression, pain relief or immobilisation, we're confident these supports can provide you with the relief you need, as they have done for countless of our customers.
Not convinced? If you'd like to browse our full selection of wrist supports for yourself, you can view our Wrist Supports category, or browse our Wrist Supports by Condition page, where you can see a collection of our best wrist braces for almost every common wrist condition.
Do you have any questions about our wrist supports, or would you like a recommendation based on your symptoms? Please don't hesitate to let us know in the comments, or find us on Facebook and Twitter!
Tags: Arthritis, Hand and Wrist Pain, Sports Supports and Braces, Top 5 Guides, Wrist Supports & Braces
Shop Related Products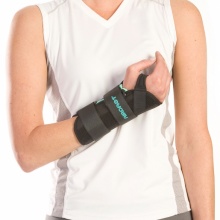 Features dual removable stabilisers to control wrist movement
Designed to support the wrist following an injury or operation
Made from cool and breathable material for added comfort
Adjustable straps allow for a more personalised fit
---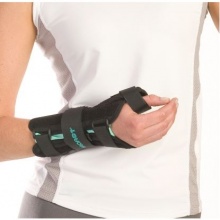 Made with removable stays to tailor your support
Contoured design helps you remain comfortable
Includes a stay in the thumb to support the area
Stabilises the area to prevent further injury
---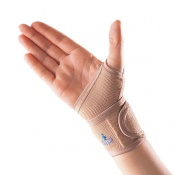 Wrist support bandage for wrist support
Helps with arthritis, carpal tunnel syndrome and wrist pain
Provides wrist compression to alleviate symptoms
Helps to maintain joint structures
---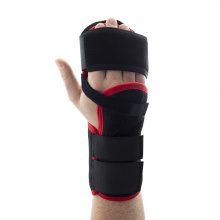 Elastic wrist brace for robust support
Padding provides a comfortable fit
Adjustable resting splint for fingers and wrist
Comfortable dorsal closure for fingers