Best Waterproof Cast Protectors 2020
Monday, 6 January 2020 | Paul
There is a problem everyone with a cast will eventually have to confront: how do I wash without getting my cast wet? Short of awkwardly hanging your leg out the bath or dragging five leaky shopping bags into the shower it can be hard to find a solution. To save you a headache – and a soggy cast – here's our review of the Best Waterproof Cast Protectors 2020.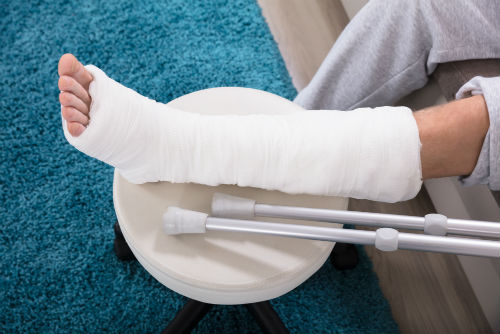 What's The Solution?
The doctor has asked you to keep your cast dry, but they haven't really explained how. This is a bind we've all found ourselves in but there is an easy solution. Brands such as LimbO and Seal-Tight have developed specialist watertight protectors which allow you to shower or bathe in comfort without worrying about your cast.
Why Shouldn't I Just Use a Plastic Bag?
We've all tried to come up with DIY solutions to keep casts and dressings dry. These kinds of solutions are more doable with small areas, but awkward or large areas inevitably end up wet. Even when they do work, arms or legs can quickly become sweaty undermining all your effort!
Without breaking the bank a professionally made cast protector can save you a whole lot of trouble. You don't need to take our word for it: LimbO and other brand cast protectors are some of the most frequently reviewed products on our website and met with almost unanimous acclaim. Once you've tried a cast protector you'll never return to awkward solutions.
How Do I Use a Cast Protector?
The cast protectors are easily to use but a small amount of extra attention can ensure they always work properly:
Check the rubber seal is undamaged before applying
Follow the specific instructions for your protector to ensure it is watertight
Take your bath or shower
Try to avoid wearing it for longer than half an hour, since trapped air can begin to cause condensation inside the cast
Which Brand Is the Right Choice?
There is not clear cut answer of who to go with, and since every company offers slightly different variations and measurements it is worth trying to match them up to your arm. Importantly, however, while LimbO's protectors are only intended for the bath and shower, Seal-Tight offer a few 'active' protectors for swimming and OUTCAST specialise in outdoor protection from mud and rain.
What is The Right Cast Protector for My Leg?
Limbo offer lots of excellent and specific leg protectors for children and adults. Take a look at the selection below to find the perfect support for you:
Adult
Child
What is The Best Protector for My Arm?
The excellent variety and specificity of protectors also extends to arms:
Adult
Child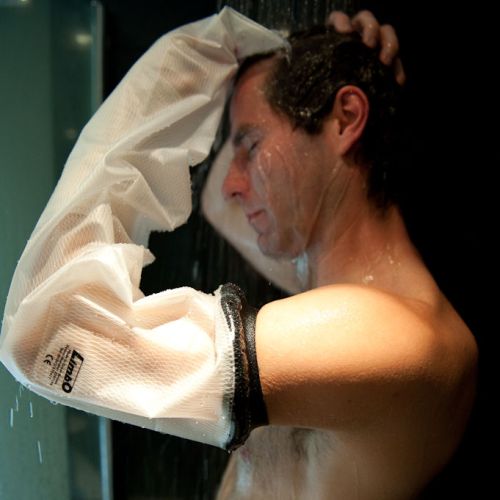 Wet Dressings, Supports and Braces
The potential of watertight limb protectors stretches far beyond plaster casts. They are ideal whenever you need to keep a section of an arm or leg dry, and have been specifically developed with PICC lines, casts, dressings, braces, supports and surgical sites of all kinds in mind.
If you have any questions or suggestions about keeping casts and dressings dry please let us know in the comments below. Alternatively, you can find us on Facebook and Twitter.
Tags: Aids for Daily Living, Cast Care, Hygiene, Showering