Best Water Bottles 2021
Sunday, 13 December 2020 | Paul
Drinking water is highly important for your health and fitness. Not only is it key to our survival, but water supplies a number of benefits to keep us going, such as lubricating the joints, forming saliva and mucus, boosting skin health and even cushioning the brain and spinal cord!
A handy way of making sure you are drinking enough water is purchasing a water bottle. Portable, reusable, environment-friendly and a host of functions, we have some pretty impressive water bottles. To help you choose the best water bottle to take with you into the New Year, we at Health and Care consulted our specialists and had them devise a list of the Best Water Bottles.
What Should I Bear In Mind When Choosing My Water Bottle?
When you are choosing your bottle, bear in mind the following questions to make sure you make the right choice:
Does the bottle fit my lifestyle?
Will I reuse this bottle?
What functions will be useful to me?
Our Top Water Bottles
Best Hand-Held Mixer Bottle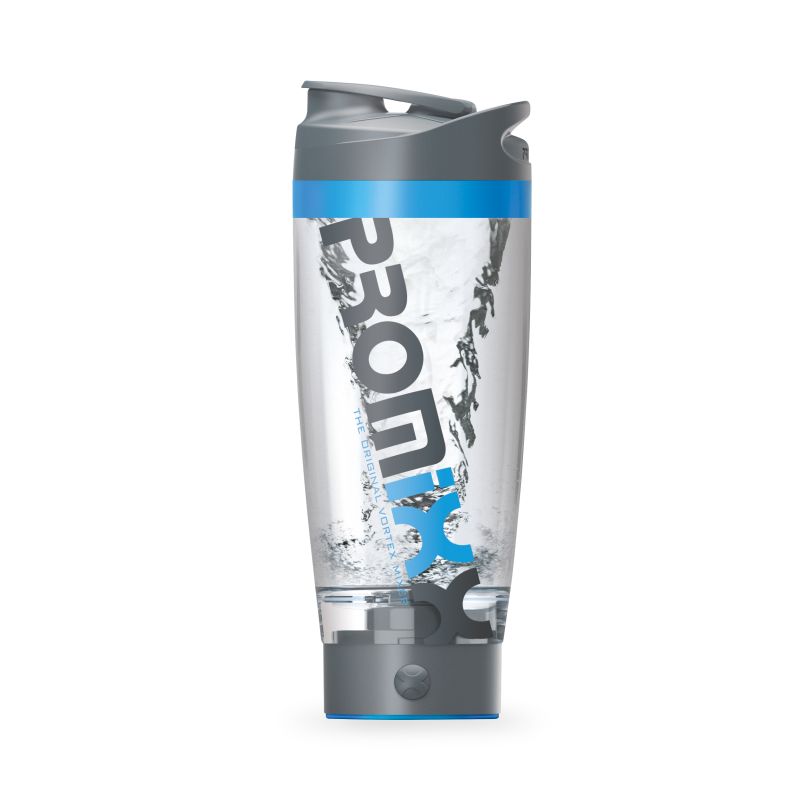 The future is here with the Promixx iX Battery Powered Vortex Mixer, a battery-powered hand-held mixer bottle designed to mix protein shakes and fruit shakes on the go. With a battery-powered blunt blade for a smooth shake in seconds, the mixer can effortlessly blend even the most stubborn of ingredients by creating a vortex within the bottle. Aesthetically it is above other products on the market, with a stylish and durable brushed aluminium finish. The specially designed X-Shape blade combines with the powerful motor to effectively blend liquids and powders while preserving the delicate protein structures, so you are getting all the nutritional benefits.
If that wasn't enough, this Mixer is self-cleaning – simply add water, a drop of detergent and switch on to clean the product.
Key Features: Hand-held mixer, battery-powered, self-cleaning blender.
Best Water Bottle for Wheelchairs and Pushchairs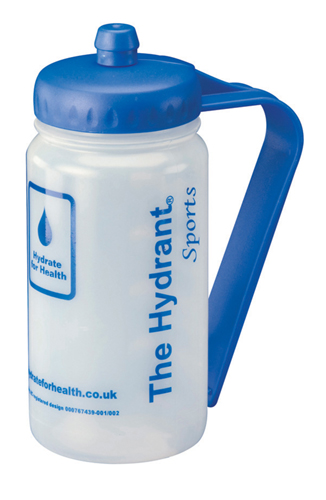 Ideal for people with limited mobility, both elderly and handicapped, the 500ml Hydrant Sports Water Bottle is a key piece of kit for anyone in the social assistance sector, or caring for a loved one. Attach the Hydrant Sports to beds, wheelchairs, day chairs, bikes, belts, pushchairs, rucksacks, sport bags, school desk – the list is endless! It is easy to hold even for users with poor grip, the large handle secures around the back of the hand keeping it in place while the ergonomic indentations make for a comfortable grip. It has applications across the whole of the healthcare sector as well as the sports and leisure markets.
Key Features: 500ml, attachable water bottle, ergonomic grip
Best Water Bottle for Extensive Limited Mobility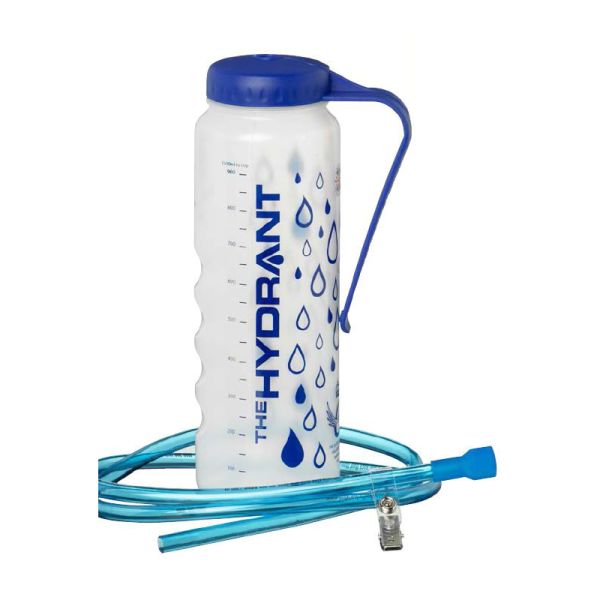 An award-winning water bottle, the Hydrant 1 Litre Drinking System assists in the prevention of dehydration, which is a big problem faced in health care. Where people are bed bound or have limited mobility, the risk of dehydration is increased. The Hydrant however, eliminates this issue, as it provides an easy access water bottle with a drinking tube to assist the user. The bottle can hook, clip or hang onto beds, wheelchairs, chairs, belts, and with its long drinking tube to assist the user.
Moreover, the Hydrant is useful for a range of patients with an ergonomic handle and indentations for easy holding, particularly for users with weak grip strength, arthritis, Parkinson's disease, multiple sclerosis, and other similar medical conditions. It also has gradations on the side so that caregivers can monitor fluid intake and be aware of when to top up the bottle.
Key Features: Ergonomic handle, indentations for easy holding, long drinking tube, grip and hook to beds.
Best Water Bottle for Sports Use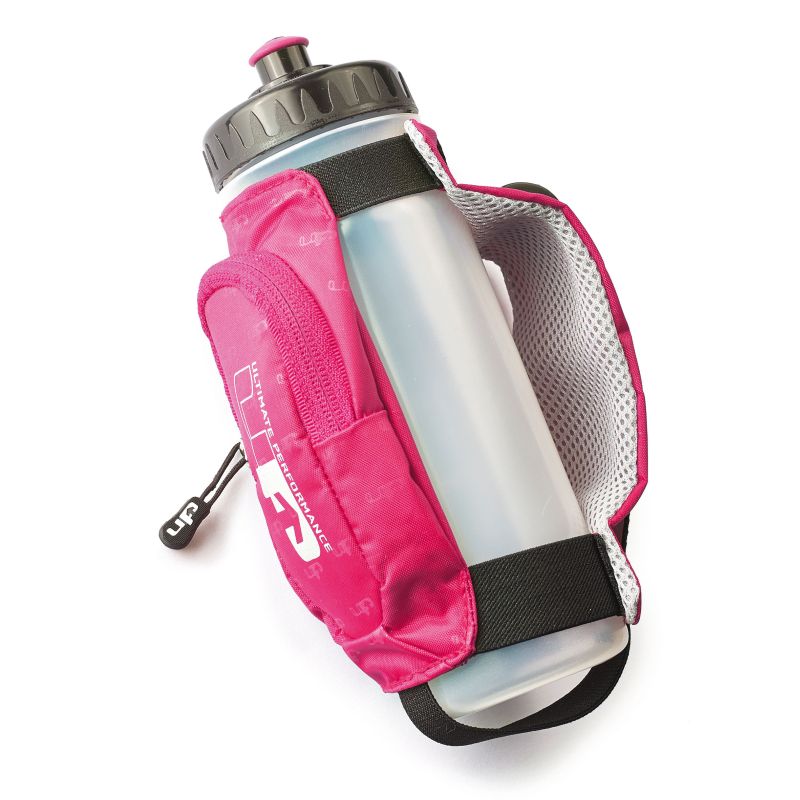 Finally, we have the Ultimate Performance Kielder Handheld Bottle. An incredibly simplified and effective way of carrying a water bottle, the Kielder Handheld is an extremely useful bit of kit to have around. Designed with a number of unique ergonomic and safety features, the BPA-free Handheld Bottle is the perfect bottle for sports and activities. Featuring ergonomic adjustable grips and padded moisture-wicking material for improved moisture management, this bottle will ensure you stay hydrated and on top of your game.
The bottle is highly visible at night due to its effective hi-vis trim. This makes it ideal for evening walks.
Key Qualities: Handheld bottle, ergonomic adjustable grip, padded moisture-wicking material, hi-vis trim
Choose the Water Bottle
Choosing the correct water bottle is important, as different bottles have different qualities that might be appealing. For more information on our range of knee supports, please see the Drinks Bottles category on our website.
Tags: Stay Cool This Summer, Fitness, Rehabilitation, Exercise