Best Walker Boots and Accessories 2021
Wednesday, 8 July 2020 | Eugene
After a fracture or severe sprain of your foot or ankle, keeping pressure off the area is the most important key to recovery, but this is easier said than done if you'd like to get on with your daily routine. Walker boots (or fracture boots) have been the first recommendation from physicians for these injuries for decades, as they help to immobilise the area and reduce swelling better than traditional casts, without restricting you to bed rest.
Among fracture boots, few competitors have been able to keep up with the innovation of the Aircast range, to the extent that many people now refer to walker boots simply as 'Aircasts'.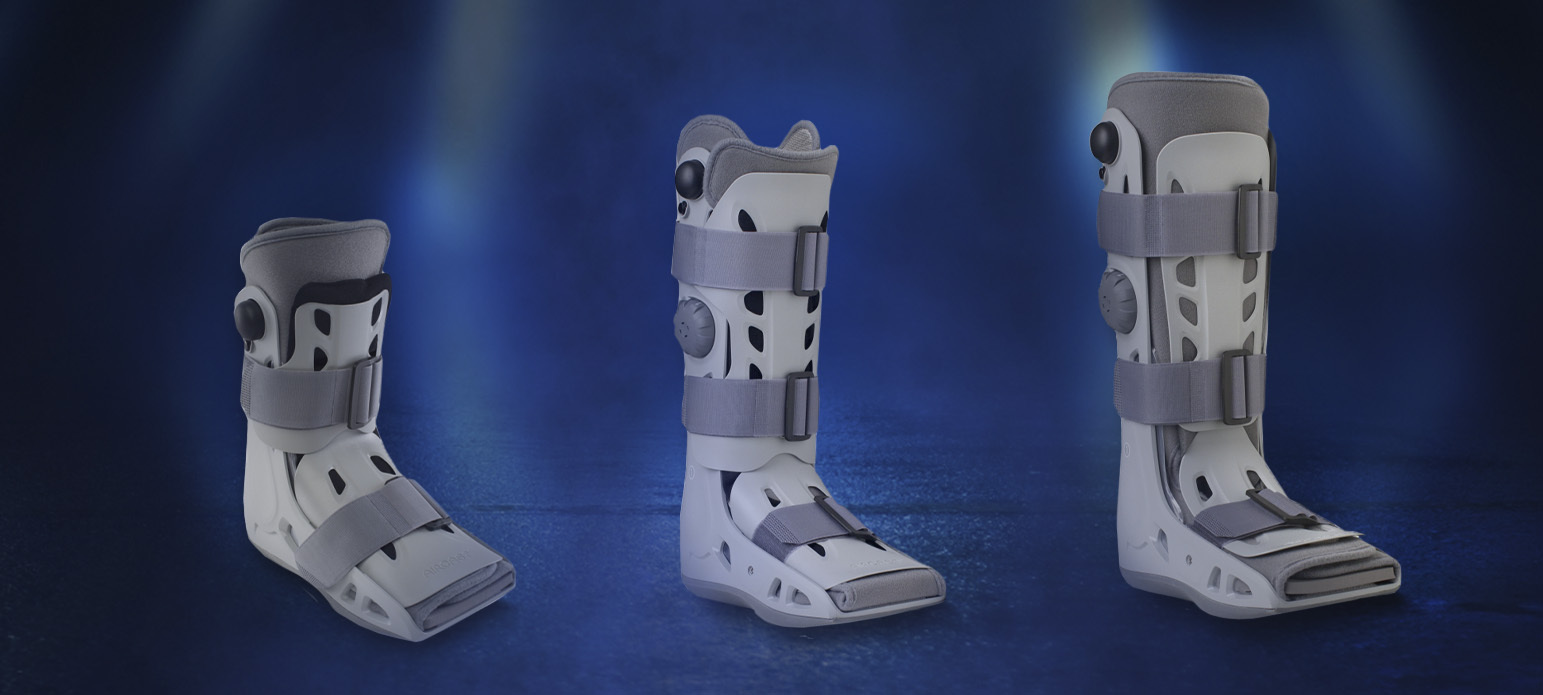 Walker boots allow you to stay mobile while stabilising the foot and ankle
Why Use a Fracture Boot?
Walker boots provide a number of advantages over traditional casts, and their versatility makes them indispensable in most cases. After a fracture or severe sprain, a walker boot will:
Reduce Pressure: Any sort of pressure or impact to the area can quickly worsen your injury and increase your rehab time. Walker boots immobilise the area and dissipate shock, preventing further damage.
Reduce Swelling: Equipped with adjustable air cells, walker boots allow you to change your compression level to suit your injury. This will keep swelling and oedema down, helping to improve recovery times.
Allow Mobility: While staying off the injured area is best, walker boots feature curved rocker soles to allow you to keep the area immobilised and compressed while walking. This allows your lower leg to function more as a 'peg-leg', keeping your ankle and foot from flexing.
Best Walker Boot for Foot Injuries
Aircast AirSelect Short Walker Boot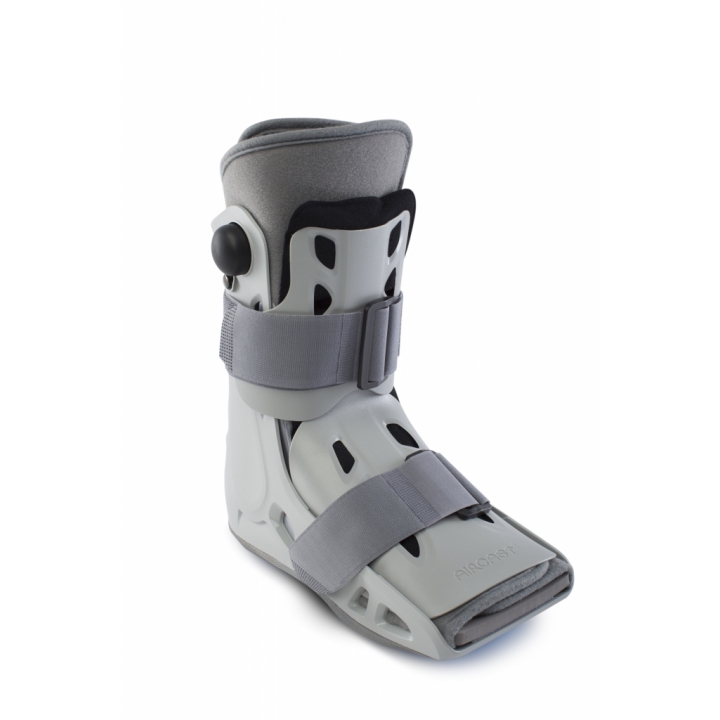 With a low-cut design, the Aircast AirSelect Short Walker Boot is the clear choice for injuries affecting the foot alone. Popular after bunionectomies and metatarsal fractures, this boot uses a combination of shock-absorbing foams and air cells, helping to stabilise the area and keep pressure away. As with all AirSelect boots, it features a rocker sole with SoftStrike technology, allowing you to get around while avoiding impact-related stress.
Key Feature: Ideal for injuries to the foot with cushioning materials to prevent stress
Con: Not suitable for injuries above the foot
Best Walker Boot for Most Ankle Injuries
Aircast AirSelect Standard Walker Boot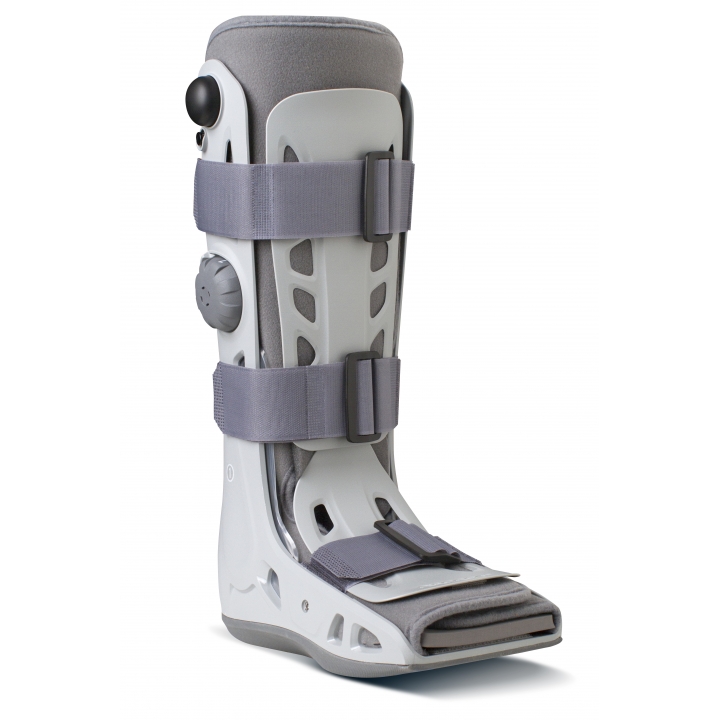 Extending protection further up the leg, the Aircast AirSelect Standard Walker Boot is the best choice for injuries to the front of side of the ankle, and will also provide equal protection to the foot as the short boot above. Designed with the same shock-absorbing materials and SoftStrike sole as the above boot, the AirSelect Standard uses the Integrated Inflation System to stabilise the ankle and calf, providing the compression needed to immobilise the area and reduce swelling.
Key Feature: Ideal for sprains and fractures of foot, ankle and lower leg
Con: Side aircells won't protect injuries at the back of the foot or ankle
Best Walker Boot for Severe Ankle Injuries
Aircast AirSelect Elite Walker Boot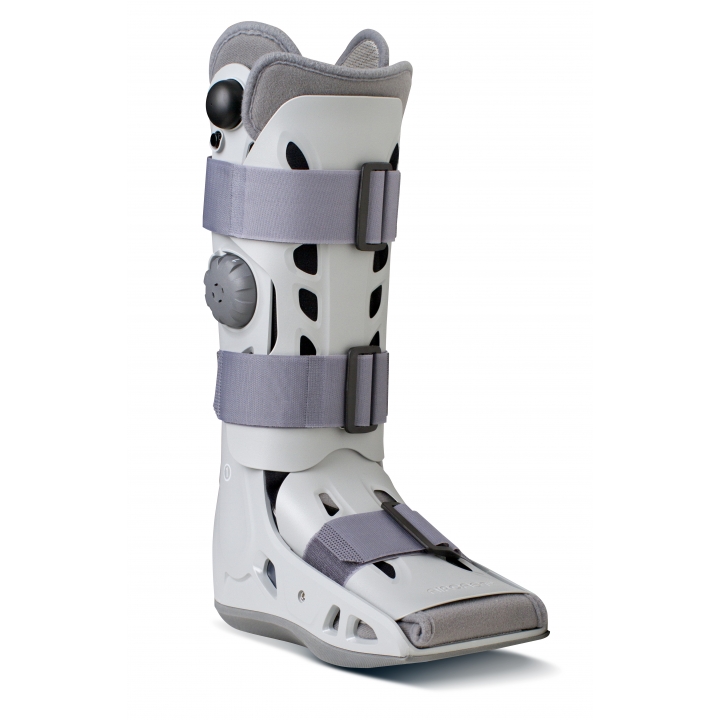 The most advanced boot in the AirSelect range, the Aircast AirSelect Elite Walker Boot uses overlapping air cells and a 'total contact' fit to provide comfortable compression that provides 3x faster swelling reduction than similar boots. The additional air cells make this boot particularly ideal for injuries at the very back of the heel or ankle, in addition to the injuries supported by the boots above. The lightest and most comfortable in the range, the AirSelect Elite is certified by Aircast's medical experts as the ultimate in protection.
Key Feature: Our Top Pick; ideal for injuries to the back of the foot or ankle
Con: The most expensive walker boot on our list
Best Sock to Improve Walker Boot Comfort
Aircast Walker Boot Replacement Sock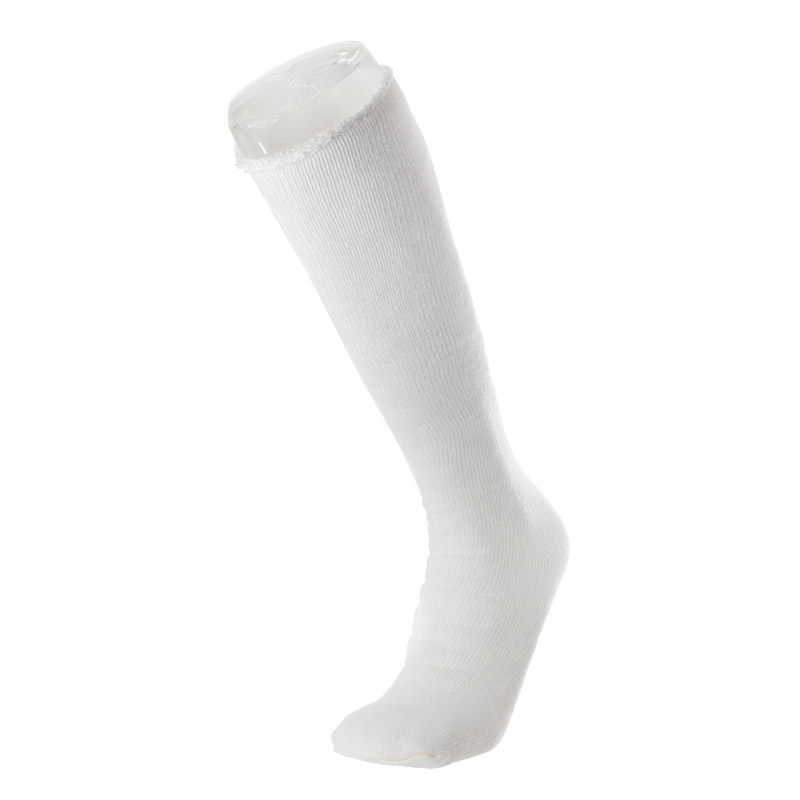 While these Aircast walker boots have been designed for comfort, any support thay you'll be wearing for a prolonged time can benefit from an undergarment to reduce friction and improve hygiene. The Aircast Walker Boot Replacement Sock will absorb sweat and reduce friction, helping to keep your leg more comfortable and your walker boot cleaner and more hygienic.
Key Feature: Absorbs sweat and reduces friction to make your boot more comfortable
Con: Will require frequent washing, so best to use in rotation
Even Up Your Leg Length
Evenup Shoe Balancer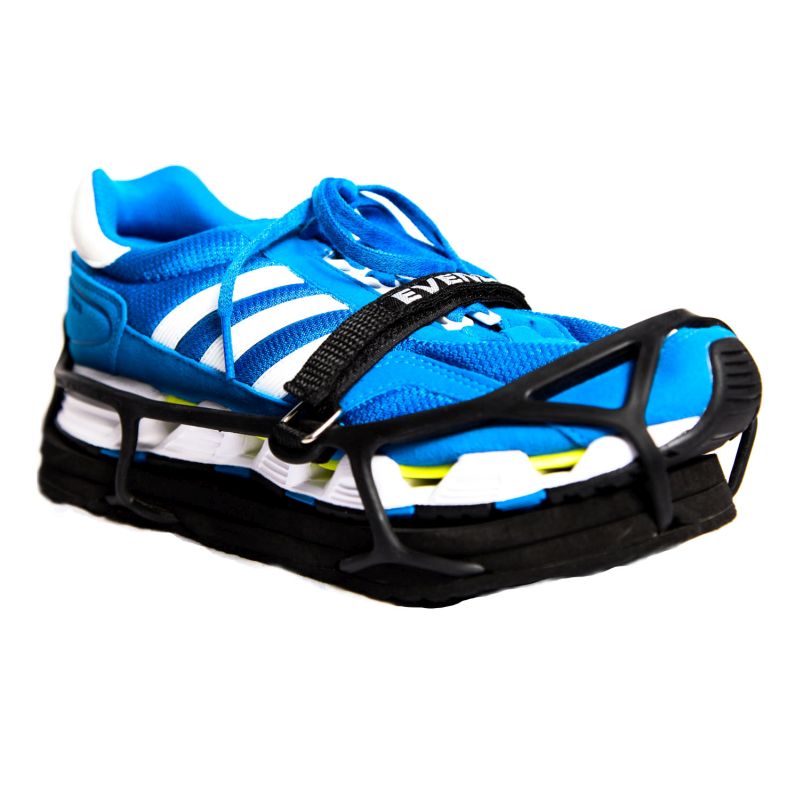 At Health and Care, we've provided countless customers with walker boots for their injuries, and one of the most common complaints is pain resulting from leg length discrepancy due to wearing a walker boot. The simplest solution is the Evenup Shoe Balancer, which is worn on the foot opposite to your walker boot in order to even up your leg lengths. This will provide a more comfortable gait while wearing your boot, avoiding the joint and muscle pain that can otherwise occur.
Key Feature: Evens out the height of your foot opposite your walker boot
Con: Adds an extra step to your routine as you leave home
Let Your Boot Do the Walking
Injuries to your feet and ankles can be some of the most disruptive to your daily life, so it's particularly important to get a brace that works with your injury, and your routine. Walker boots allow you to get on with your day with the knowledge that you're well protected and doing the most for your recovery. If you'd like to see our entire range of walker boots and fracture boots, feel free to browse our Walker Boot category.
For information on how to apply your walker boot, check out our How to Fit Your Walker Boot article.
Do you have a favourite walker boot that we haven't mentioned here, or tips for walker boot users? Let us know in the comments below, or find us on Twitter and Facebook!
Tags: Ankle Pain, Aircast AirSelect Short Walker Boot, Foot and Ankle Pain, Walker Boots