Best Travel Pillows
Monday, 5 February 2018 | Paul
If you've ever tried catching some sleep while travelling by car, train or aeroplane, you know it's virtually impossible to wake up refreshed and well-rested without a proper travel pillow. With so many interesting travel pillows out there, it couldn't be easier to find one that suits your needs, but to do so, you first need to know your options and personal preferences. Travel pillows come in all shapes and sizes, from the classic inflatable U-shape to memory foam pillows, so we've come up with a list of the Best Travel Pillows you can find here on Health and Care to help you decide.
Neck-Eze Travel Pillow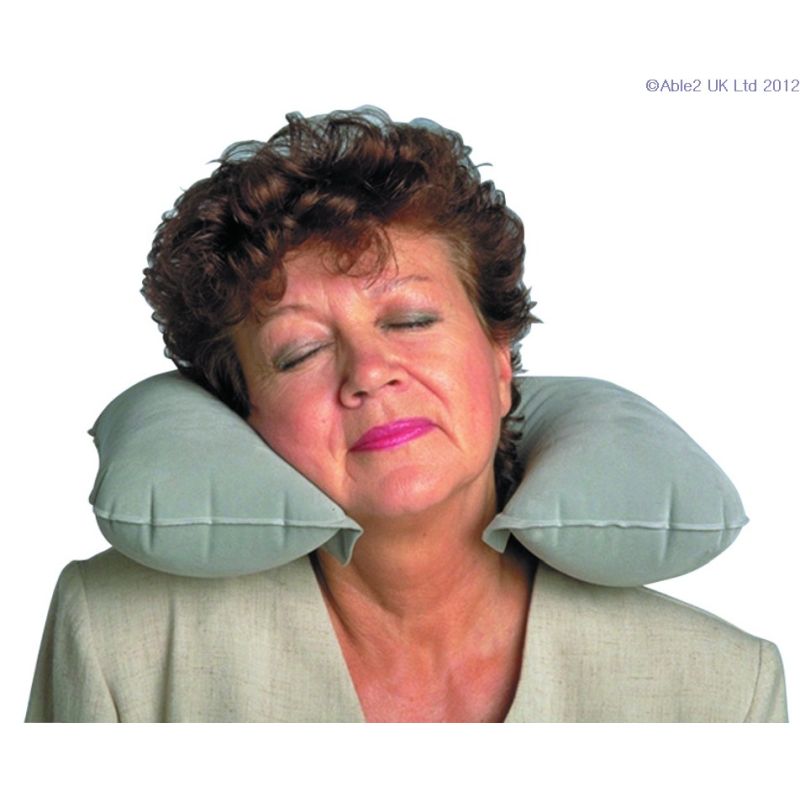 The Neck-Eze Travel Pillow is a very traditionally shaped inflatable pillow that provides support and comfort for your neck while sitting. Its velvet-like surface is extremely pleasant to touch, providing comfort in addition to firm support and security. Flexible and soft, it can more or less contour around the neck and shoulders, offering a simple and cost-effective solution for resting in a sitting position.
Key Features: U-shaped, inflatable, low-budget, soft cover
Inflatable Neck Cushion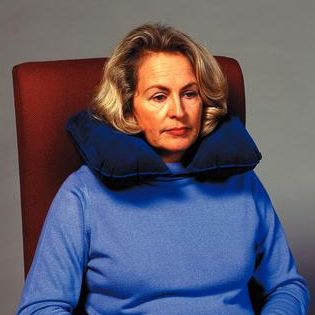 Similar to the above-mentioned travel pillow, the Inflatable Neck Cushion is a U-shaped inflatable pillow that has been designed to support your head, neck and shoulders when sitting upright. The soft suede feel PVC finish makes it super soft to the touch and even cosier to have wrapped around your neck. It is extremely lightweight, weighing only 110g, easy to deflate and fold, which makes it practical for storing when not in use.
Key Features: U-shaped, inflatable, low-budget, soft cover, lightweight, 46 x 26.7cm
Harley Wayfarer Travel Pillow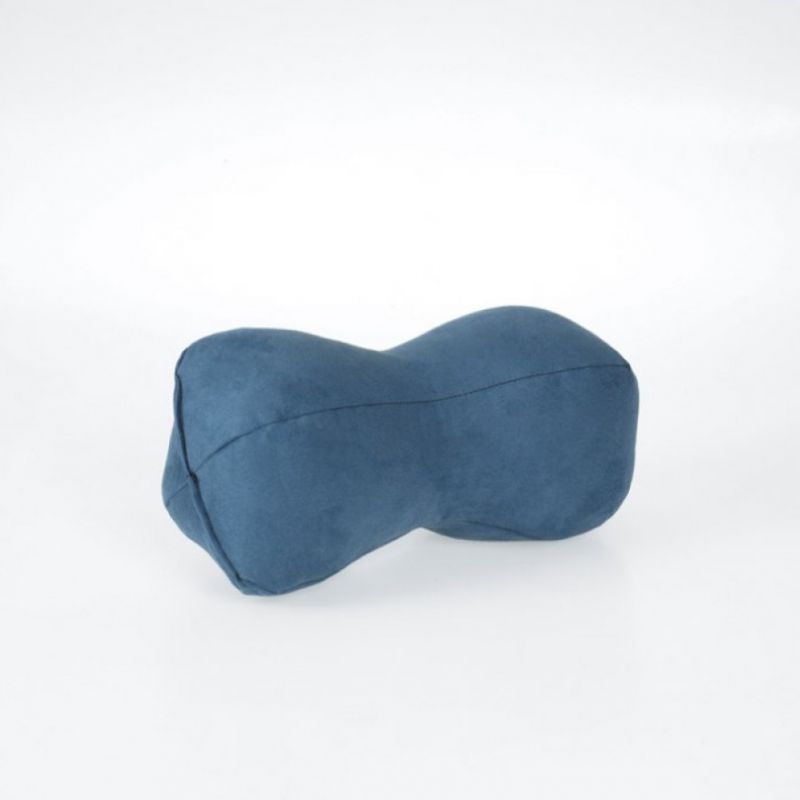 This slightly more unusual Harley Wayfarer Travel Pillow is specially contoured to accommodate shoulders, making it ideal for sleeping either on your back or side. It cradles your neck and ensures the spine is held in the correct alignment, which relaxes the vertebrae and guarantees a comfortable rest. Moreover, it doubles as a lumbar roll, so you can easily take it with you anywhere you go.
Key Features: Contoured to accommodate shoulders, keeps the spine in alignment, ideal for sleeping on your back or side, 30 x 15cm
Sissel Buchi Soft Travel Pillow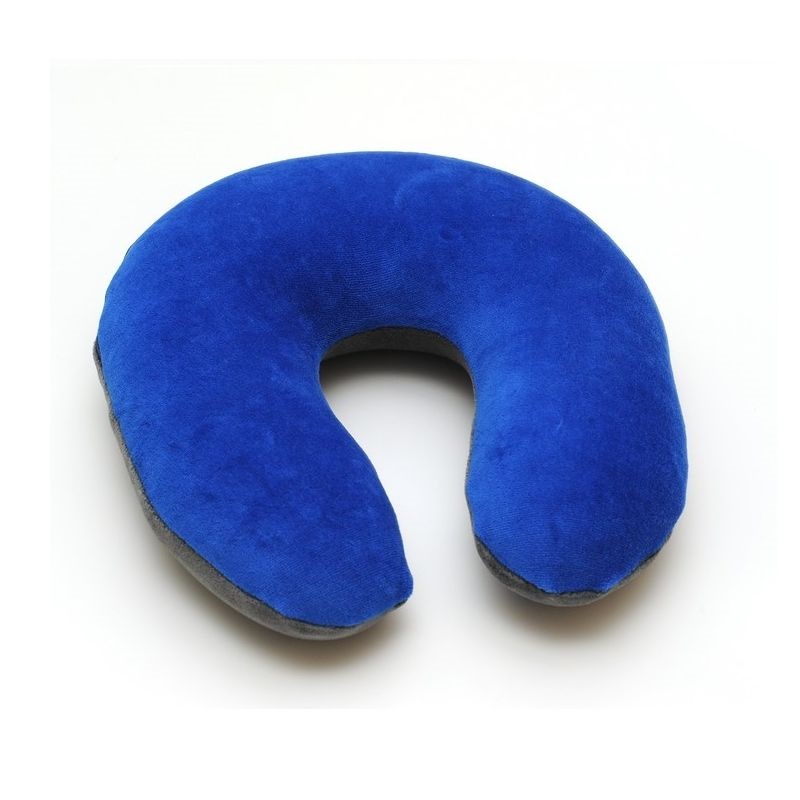 The Sissel Buchi Soft Travel Pillow is more than just another U-shaped travel pillow. Filled with visco-elastic memory foam and covered with velour for extra comfort, this anatomically shaped travel pillow is the perfect companion for those with sensitive necks. It comes with a carry bag for easy portability and storage, as well as with a hand-washable cover for better hygiene.
Key Features: U-shaped, made from memory foam, anatomically optimised neckline, velour cover
Whether or not you travel often, it is always a good idea to have a comfortable travel pillow at hand for when you do need to spend a few uncomfortable hours in a car, train or aeroplane. Even a simple inflatable neck pillow can make a world of difference and ensure you arrive at your destination well-rested and free of pain.
Do you enjoy using a travel pillow? Let us know in the comments, or find us on Twitter and Facebook!
Tags: Pillows, Sleep Better, Top 5 Guides, Travel Aids
Shop Related Products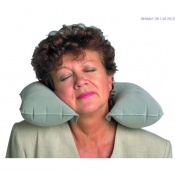 Provides support and comfort for neck while seated or lying
Ideal for when travelling seat for long periods
Pleasant-feeling velvet-like surface
Flexible design to suit most users
---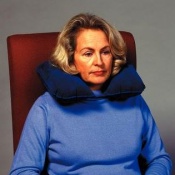 Crescent shaped for optimal neck support whilst sitting
Easily inflatable and foldable, ideal for travelling
Extremely lightweight and pocket sized when folded
Finished in a suede feel PVC for a soft touch
---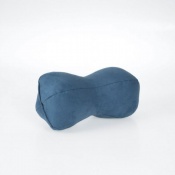 Individually moulded to keep the spine in alignment
Specially contoured to accommodate shoulders
Ideal for both sleeping on your back or side
Dimensions: 30 x 15cm (12 x 6")
---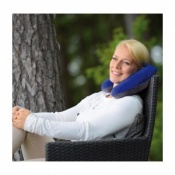 Memory foam travel pillow to support your neck

For use on long journeys or at home

Anatomically optimised neckline

Carry bag included