Best Thermometers for Home Use
Tuesday, 1 December 2020 | Olivia
Many people will remember the cool glass of mercury thermometers under their tongue from early childhood sickness. However, not only is mercury potentially poisonous, but thermometer technology has advanced dramatically over the last few decades. Following is a short but helpful guide to choosing a new thermometer suitable for home use.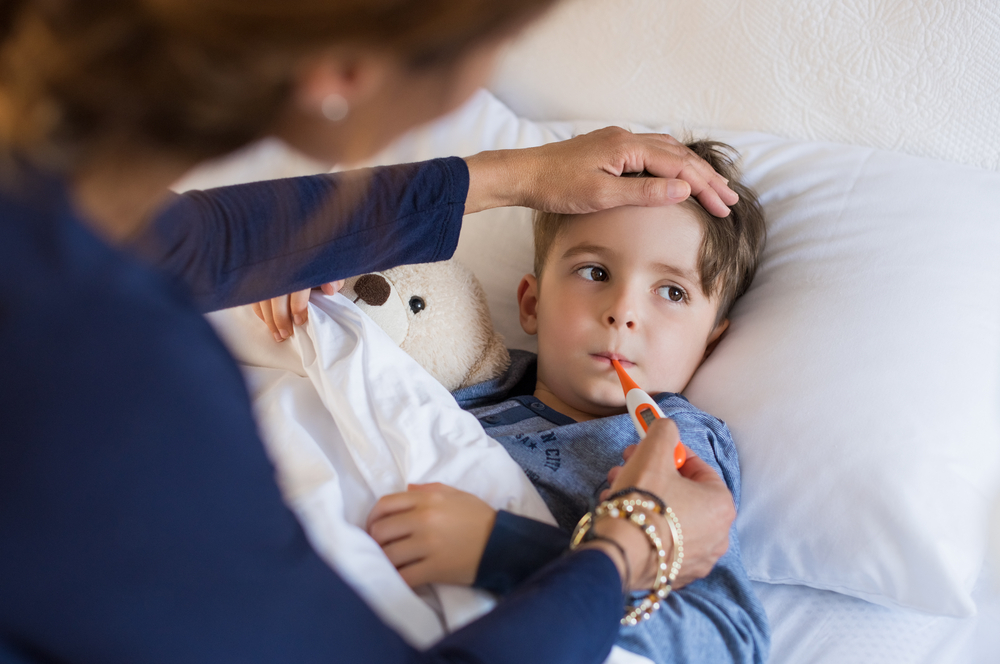 It can be particularly difficult to take a child's temperature
Thermometers have been in short supply during the coronavirus pandemic as one of the primary signs of the virus is a fever or raised temperature. But why would our temperature tell us anything about our state of health?
The Best Thermometers For Home Use
Beurer FT100 Non-Contact Infrared Clinical Thermometer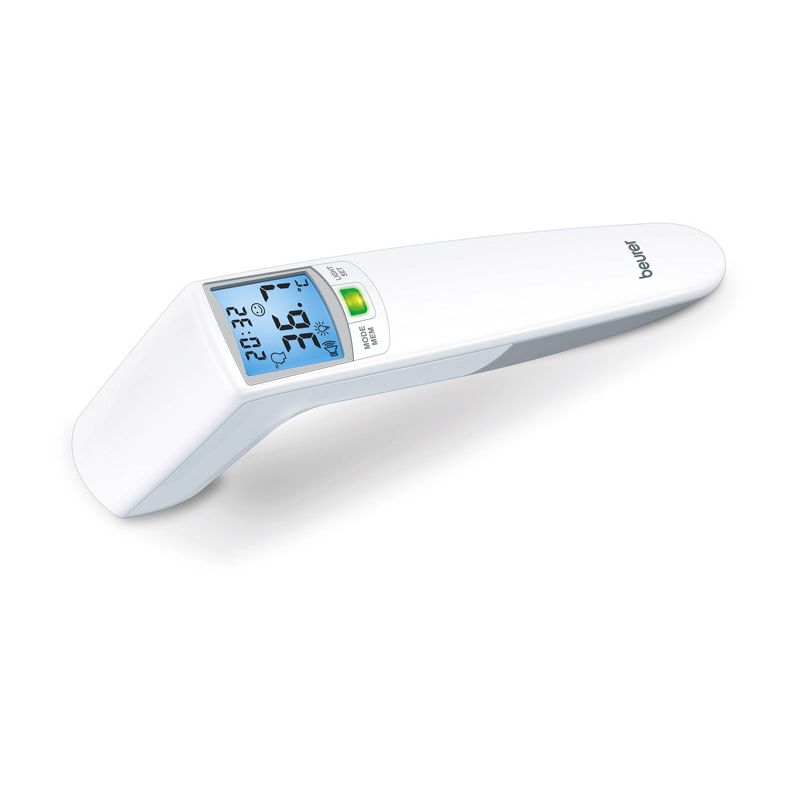 There's no need for skin contact with the Beurer FT100 Non-Contact Infrared Clinical Thermometer, dramatically increasing safety and hygiene. Simple hold the thermometer 4 - 6cm away from someone's forehead or an object, to establish its temperature in seconds. Smiley faces on the screen indicate whether a temperature is above 38°C, ensuring the thermometer is even comprehensible to children.
The thermometer features 60 memory spaces to record your latest data, so you can easily double check a figure if you need to.
Key Feature: No skin-contact required for maximum hygiene and safety
Genius 3 Tympanic Thermometer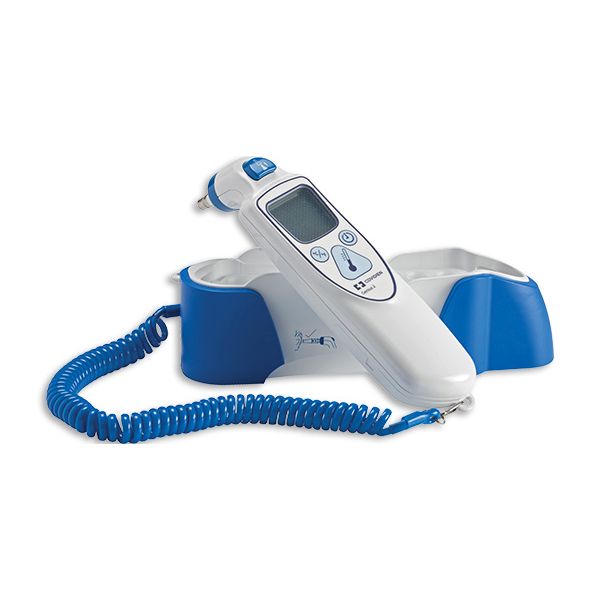 The Genius 3 Tympanic Thermometer uses Peak Select Technology to analyse 100 separate readings and supply the most accurate in under a second or two. The integral tip based sensor removes the need for calibration and the plastic housing provides protection against dust and liquids in storage.
The battery life of the thermometer is impressive, with 3 x AAA batteries supplying enough power for 15,000 readings.
Key Feature: No-touch probe cover supplies easy infection control
Timesco Eco Rigid Tip Digital Thermometer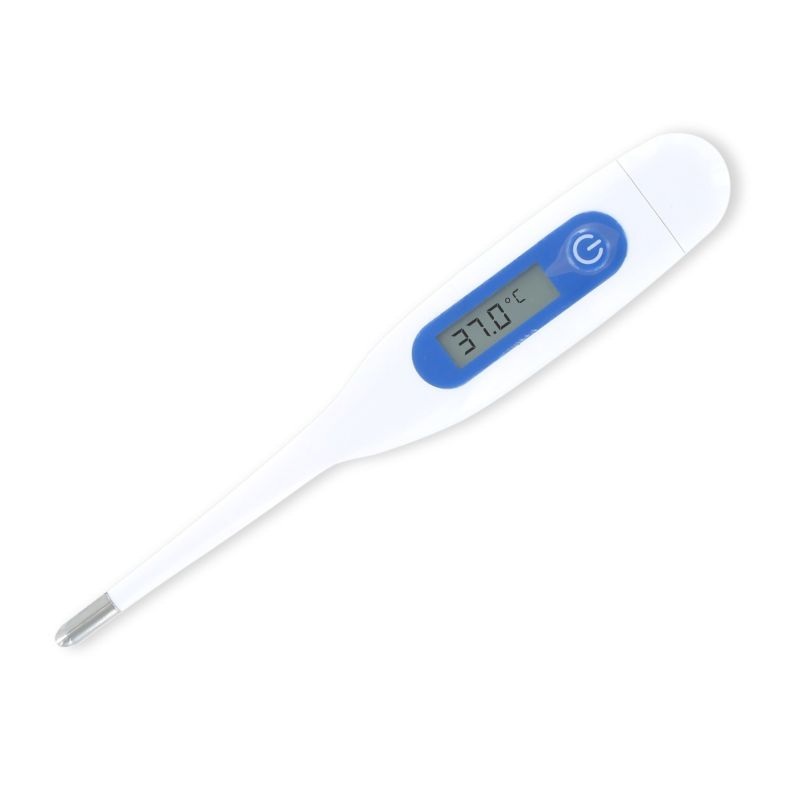 The Timesco Eco Rigid Tip Digital Thermometer is both compact, accurate and extremely easy to use. Simply press the single button beneath the clear and illuminated LED screen, and the reading will appear in under 60 seconds.
The 1.5V battery of the thermometer is replaceable, thereby ensuring ultimate value for money.
Key Feature: Small and compact, easy to carry in a handbag or pocket
Timesco Rappid Digital Flexi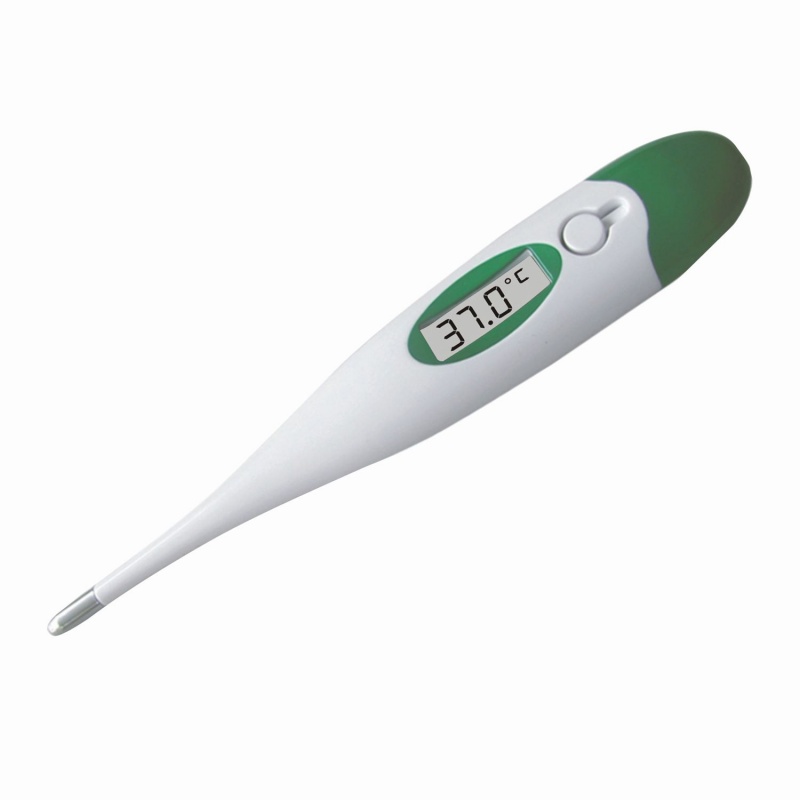 The Timesco Rappid Digital Flexible Thermometer is ideal for taking the temperature of children. It has an astonishingly fast response time of 10 seconds and the flexible tip allows the thermometer to rest comfortably in the mouth. Both of these qualities make it a hassle-free way of checking the temperature of fractious kids.
The LCD screen is illuminated and easy to read, and the measurement can be displayed in either Celsius or Fahrenheit.
Key Feature: Thermometer shuts off automatically after 60 seconds to save battery life
Feeling Hot Under the Collar?
The first liquid in a glass thermometer was invented by the Grand Duke of Tuscany, Ferdinand II in 1654. Over the last four hundred years the technology has only improved in accuracy, versatility and ease of use. Make sure your bathroom first aid kit is well-stocked by looking at our Thermometers category.
What do you look for in a thermometer? Let us know in the comments below or via our Facebook or Twitter!
Tags: Medical Supplies