Best Thermal Socks for Winter 2020
Wednesday, 15 January 2020 |
Eugene
With the cold of winter setting into the UK, we're all starting to feel that familiar bite of cold that starts in our fingers and toes, then works its way inward. To get through the winter, most of us have figured out ways to stop the cold in its tracks, and that means keeping your hands and feet as warm as possible. The feet are especially at risk, as they can feel even colder due to extra moisture, and can be even more vulnerable if you suffer from circulation issues or Raynaud's disease, so choosing the right pair of thermal winter socks is your first line of defence against the winter chills.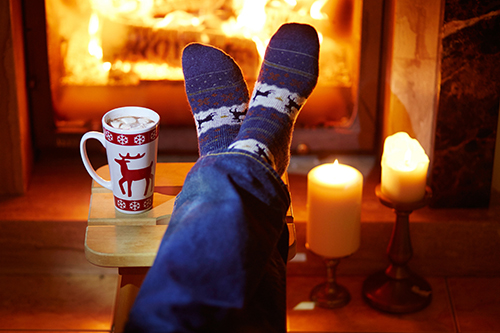 The right pair of thermal socks can be your first line of defence against the cold of winter
How to Choose the Warmest Socks for Cold Feet
When choosing the right thermal socks for you, it can seem like a good idea to go with the thickest option you can find. In reality, there are plenty of other things to look for in winter socks, such as the materials used, moisture-wicking capability and heat source, among others. Here's a short breakdown of what to look for to help you find the best socks this winter:
Thermodynamic Materials – More effective than simple thickness, the materials use can go a long way to keeping your heat in. Look for insulating materials like silver, copper fibres or fleece, as they will reflect the heat back onto your feet and prevent heat loss better than materials like cotton, ensuring you stay warmer for longer.
Moisture-Wicking for Dry Feet – Snow and rain can make the winter an especially wet time, and when your feet are wet, you've already lost the battle against cold feet. Look for socks with fast-drying fabrics and moisture-wicking capability, helping to keep your feet dry enough to stay warm.
Heat Source – While most thermal socks focus on keeping the heat of your feet in, socks for extreme cold with a heat source may be more reliable. Thermal socks with battery-powered heat can provide a powerful heat boost than can outdo standard winter socks.
Circulation – When circulation slows to your feet, your toes will start to feel cold and it can be hard to warm up again. Thermal socks that offer subtle compression can help to keep your blood flowing, which can go a long way to keeping you warm when the temperature drops.
Socks Infused with Thermodynamic Silver
Raynaud's Disease Deluxe 12% Silver Socks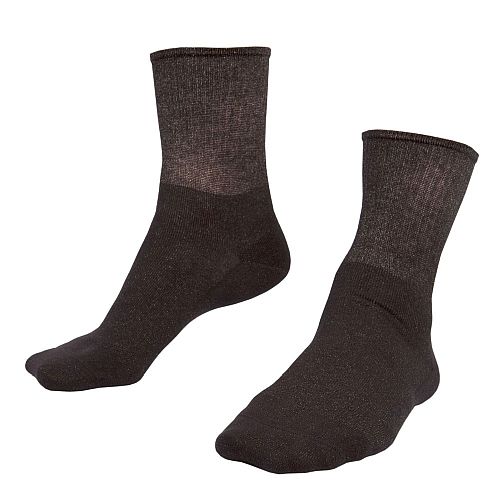 We'll start with a pair of socks we've trusted for years, and one that our customers come back for again and again. The Raynaud's Disease Deluxe 12% Silver Socks are infused with 12% natural silver fibre, helping to reflect your body's heat back onto your feet. They're excellent for preventing heat loss on cold days, which is why we suggest them as a top option for sufferers of Raynaud's disease. Made with combed cotton for comfort, these socks feature the antimicrobial properties of silver, which can help prevent foot odour, athlete's foot and skin irritation. For even more warmth, we offer these socks in a bundle with silver gloves to match.
Best Ski Socks for the Coldest Days
Sidas Performance Ski Socks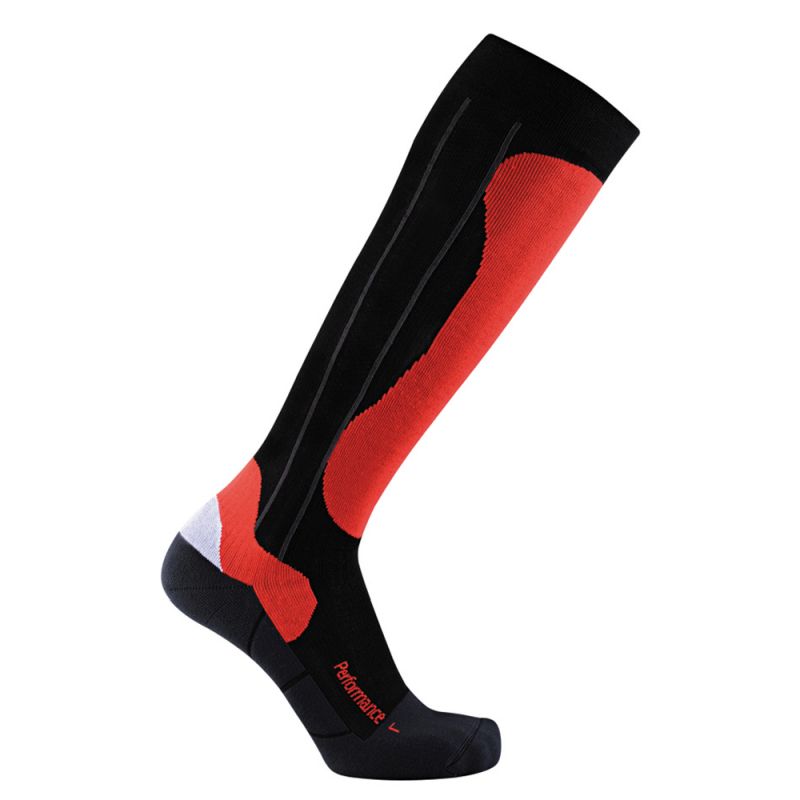 A day on the ski slopes can present its own unique challenges, as allowing your feet to breathe can be just as important as keeping them warm. The Sidas Performance Ski Socks are excellent for regulating temperature, with a unique ventilation system that keeps your feet dry and wicks away moisture. They also maintain some great thermal properties with a fibre composition made up of plenty of warm, soft merino wool. To ensure they support you feet while skiing, they're designed with a differentiated-weave design that cushions the right areas to protect sensitive areas and pressure points.
Cosy, Silver-Infused Five-Toe Socks
ToeToe Warming Silver Toe Socks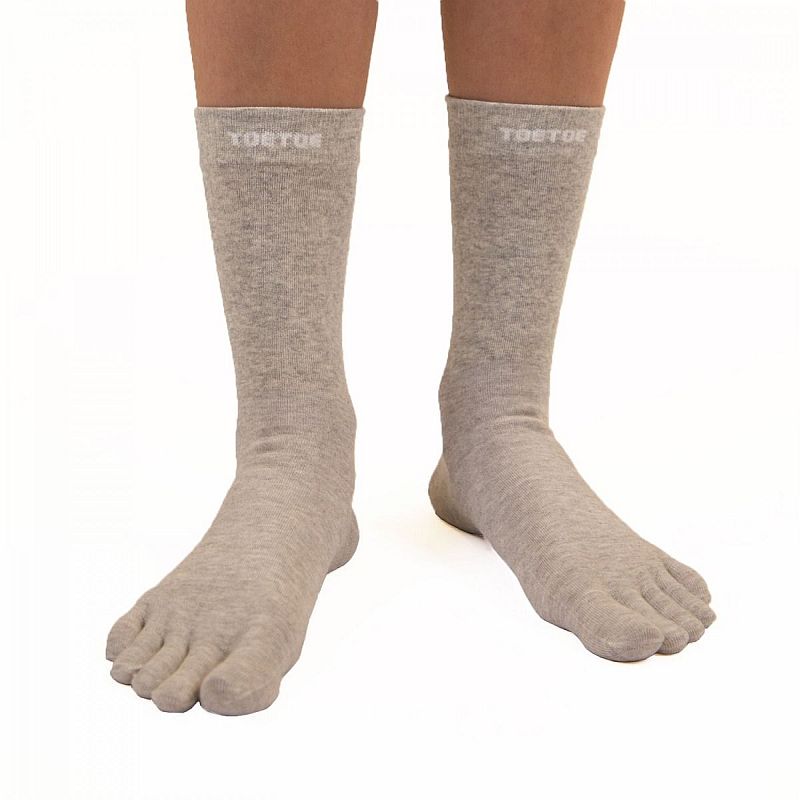 If you find your feet getting smelly, uncomfortable or covered with blisters, the standard sock design might be doing you more harm than you realise. ToeToe Warming Silver Toe Socks are thermal socks with a five-toe design, separating the toes to eliminate bacteria build-up, get rid of odour and prevent all between-toe friction that leads to blisters and discomfort. Infused with silver to prevent heat loss, these cosy socks may just change the way you view socks forever, as many who try five-toe socks never go back to the conventional design again.
Compression and Copper for Circulation and Warmth
Warm Short Copper Compression Socks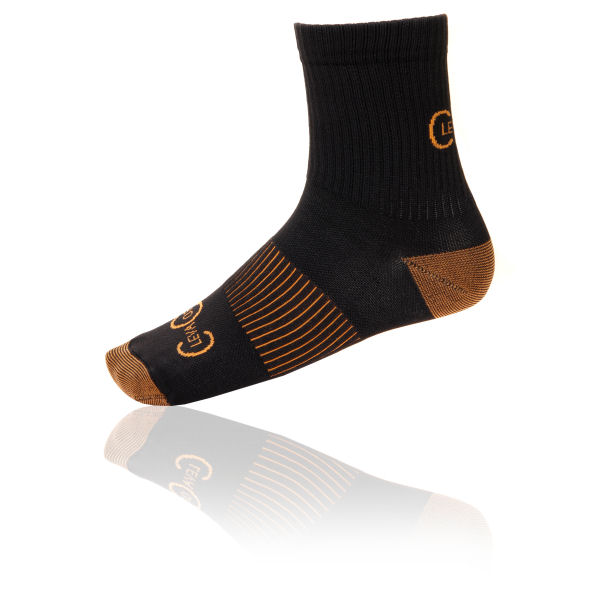 Preventing heat loss in the same way as silver, copper fibres are a great way to trap your body's heat, and are used by NASA and some of the world's leading armies when keeping warm is a must. The Warm Short Copper Compression Socks are infused with plenty of copper fibre, and feature an even-compression design to help to stimulate blood circulation in your feet to help them stay warm when the weather gets cold. Great for arthritis and Raynaud's these socks are also available in a long version to provide warmth all the way up your calves.
Battery-Powered Socks for Powerful Heating
Sidas Pro heated Socks Set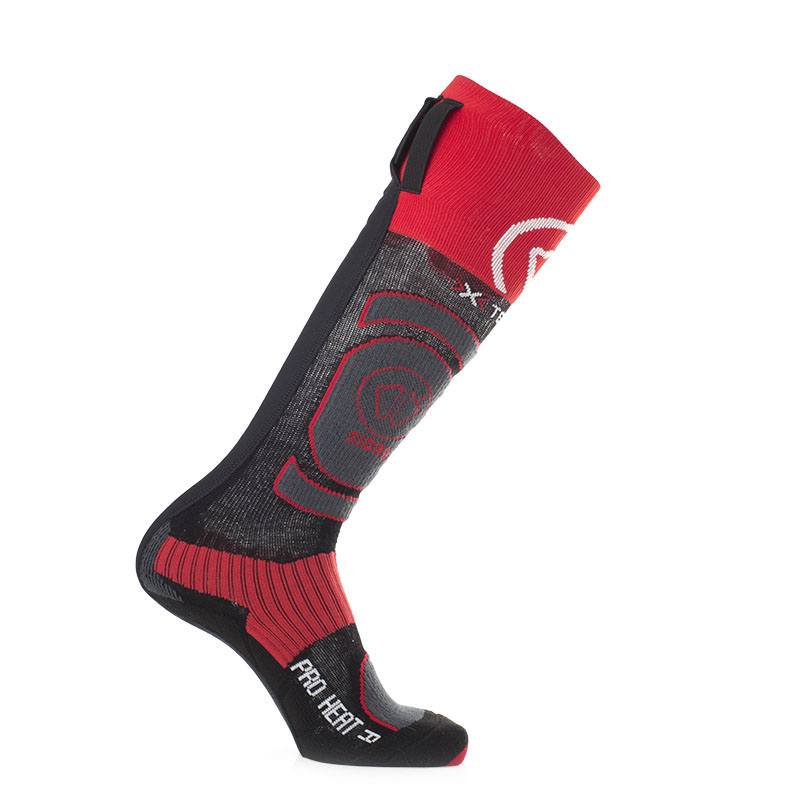 All of the socks we've mentioned so far are great at keeping your heat in so your feet stay warm, but it's hard to beat battery-powered heat for reliability and pure warmth. The Sidas Pro Heated Socks Set is great for when standard socks just won't cut it, featuring high-performance heating elements in the sole to provide heat for up to 14 hours at a time! Warming you from the soles up, these socks are made with a blend of wool and technical fibres, providing comfort while removing moisture and perspiration to provide unrivalled warmth. If you don't want to take chances this winter, these socks are a guaranteed way to keep your feet cosy and warm in any weather.
Warmest Socks for Extreme Cold
On the coldest of cold days, you'll be glad you took a little extra time to select your socks, and these are all great options to get the job done. Whatever your preference, we're confident in the results these socks provide, as they've already helped plenty of our customers get out and enjoy the winter, and curl up cosy at home.
If you're looking for some more ways to stay warm throughout the winter months, there are plenty of options available at Health and Care. To see for yourself, take a look at our Heating and Warmth section, or for targeted relief, browse our selection of Hand Warmers or Leg and Foot Warmers!
Do you have any questions about these products, or one of our other heating products for the hands and feet? Let us know in the comments, or find us on Facebook and Twitter!
Tags: Keeping Warm, Socks, Raynaud's Disease, Top 5 Guides, General Health, Great Gifts
Shop Related Products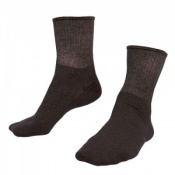 12% silver reflects heat
Soft & comfortable, no inner seams
Can help prevent fissures & dry skin
Ideal for preventing Raynaud's in feet
---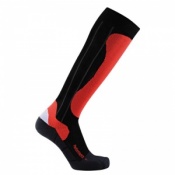 Socks for skiing
Great temperature control
Comfort and support
The ultimate performance sock
---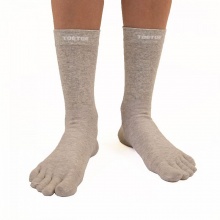 Toe socks infused with antibacterial warming silver
Ideal for Raynaud's sufferers and people suffering from cold feet
Helps to eliminate foot odour and bacteria build-up
Thermodynamic silver retains your body's natural heat
---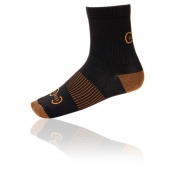 Warms feet with the power of copper
Anti-odour properties eliminate foot smell
Improves blood flow to relieve many foot conditions
Great for diabetic, elderly, itchy, dry or cold feet
---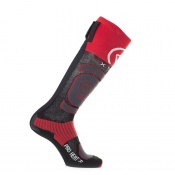 Pro Heat Socks, batteries and charger set
Heating elements channel warmth directly into the feet
3 different heat levels
Ideal for winter sports and conditions such as Raynaud's Disease