Best Shoe Insoles of 2020
Friday, 6 December 2019
Recent surveys suggest that most of Americans and over half of Brits will suffer from foot pain at some point in their lives. Let's face it, we put our feet through a lot, and it's no wonder that the majority of us will face sore feet when you consider the stress that we put them through day in, day out. Your feet won't complain if you endeavour to start looking after them with more care in 2020.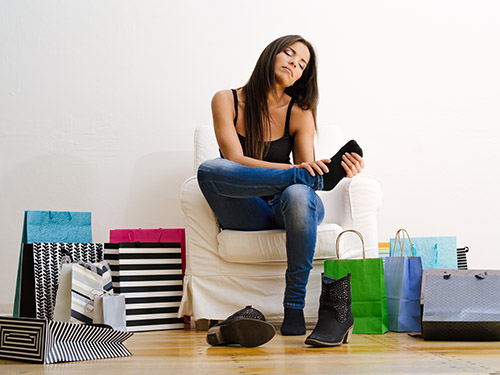 Shoe insoles can alleviate the symptoms of a wide range of foot conditions
You might be thinking that that is easier said than done, but the millions of us that use shoe insoles will probably disagree with you. Shoe insoles can be used for a wide range of things, including supporting your feet during sport, protecting your feet during a long day at work, or even alleviating symptoms of foot problems such as pain, wide feet, discomfort, ball of foot pain and plantar fasciitis. We've selected the Best Shoe Insoles to get you started on the right foot in 2020, helping you move into the new year in comfort.
Best Shoe Insoles
Each shoe insole is designed for a different reason, so there's no point picking one at random in the hope that it'll provide support for ankle instability when it's actually designed to provide cushioning during sport. For that reason, we've decided to make it clear in this list which insoles are best for which problems.
Our Best Sports Insoles
Pedag Viva Sport Insoles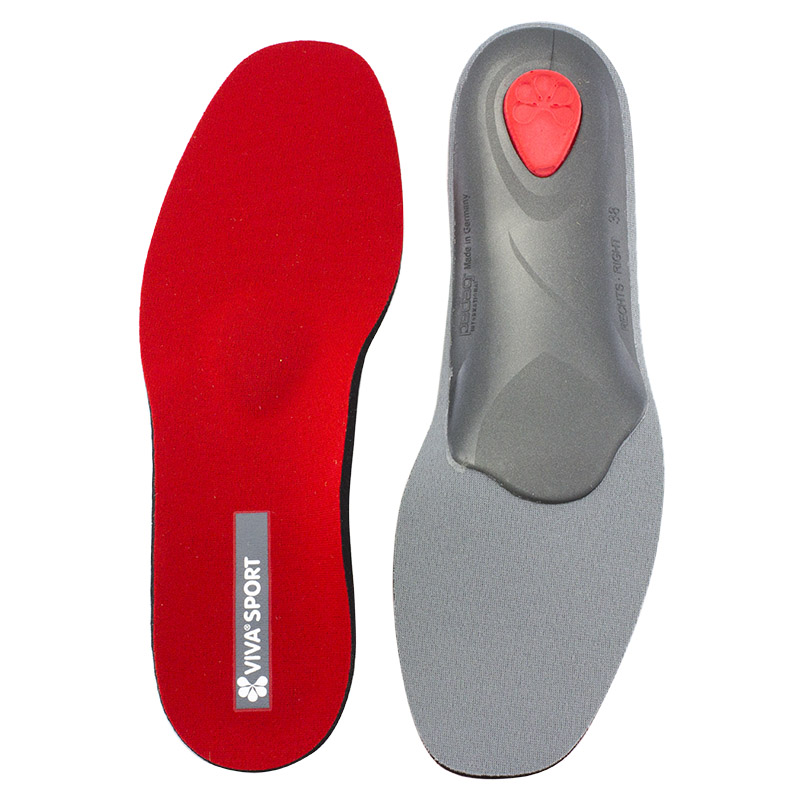 While many of our insoles focus on either support, cushioning, control or fatigue, we rate the Pedag Viva Sport Insoles as an ideal choice on all fronts. With impact-reducing air chambers, excellent arch support and a forgiving metatarsal pad to reduce foot fatigue, you can't go wrong with these insoles.
Combats: Impact-related pain, arch pain, heel pain, foot fatigue
Click here to see our article on all of the Best Insoles for Sports
Best Insoles for Standing All Day
Sorbothane Shock Stopper Double Strike Insoles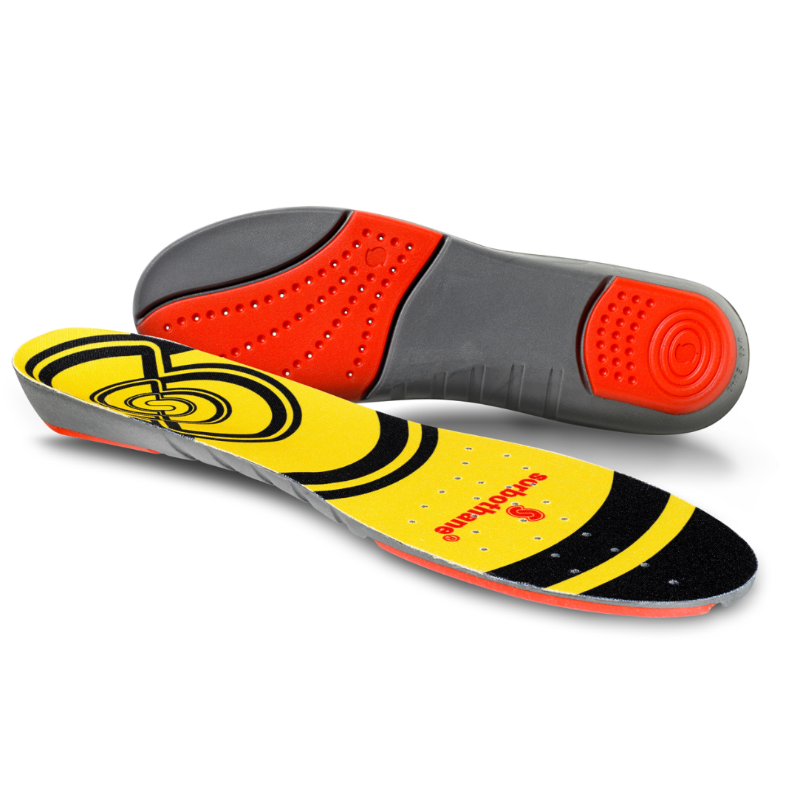 If you spend all day at work on your feet, or if you enjoy shopping, you'll know the feeling of when your feet start to ache towards the end of the day. The Sorbothane Shock Stopper Double Strike Insoles are perfect for relieving the stress that your feet face, as they use moulded heel cups and arch support to prevent shocks to the key areas of the foot. Lightweight and anti-bacterial, these insoles leave your feet fresh and comfortable all day long.
Combats: Arch pain, arch strain, fatigue. heel pain, sore feet.
Best Insoles for Work Boots
Airplus Ultra Work Memory Plus Insoles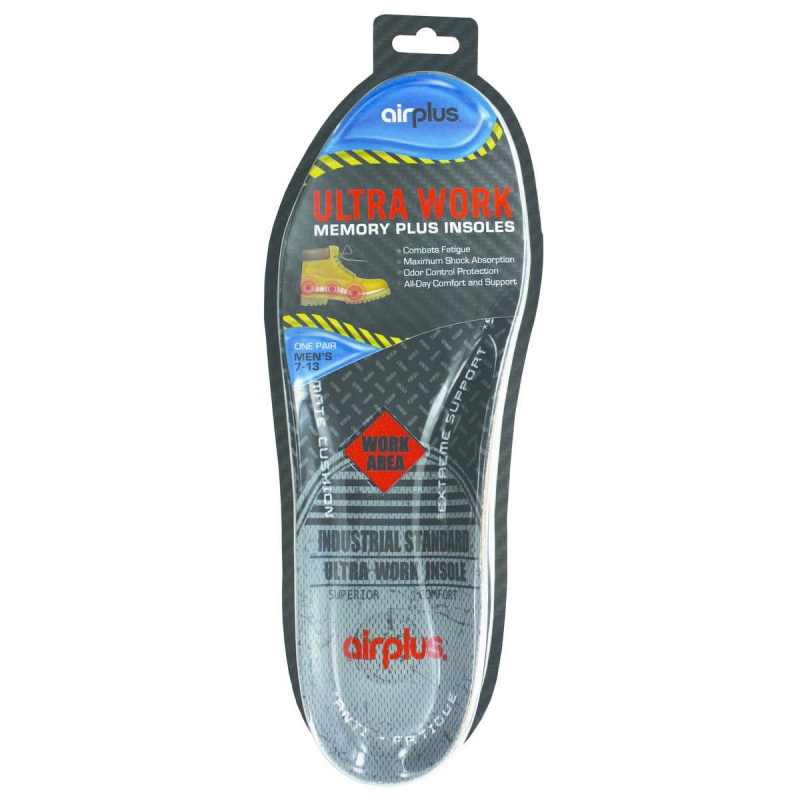 Heavy-duty work boots aren't known for their comforting qualities, and wearing them all day can leave your feet battered, bruised and sore. The Airplus Ultra Work Memory Plus Insoles use memory foam and special cushioning to protect your feet from the hard floor and work boots. Targeted heel protection targets extreme shock, while their ergonomic design will fit most work boots.
Combats: Ankle instability, ball of foot pain, heel pain, fatigue.
3/4 Insoles to Target Plantar Fascia Pain
Sof Sole Plantar Fasciitis Orthotic Insoles
We'll start off with a pair of footbeds that's been specifically designed to target the arch pain associated with plantar fasciitis: Sof Sole Plantar Fasciitis Orthotic Insoles. These insoles are available in two versions: one for men's feet and one for women's feet, both of which feature a plantar relief bridge to provide sturdy support along the length of your arches. A heel cup provides stability, while the gel heel provides cushioning to boost your comfort with every step.
Combats: Pain related to plantar fasciitis
Click here for our breakdown of the best insoles for plantar fasciitis
Best Insoles for Flat Feet
Pedag Viva Mini Insoles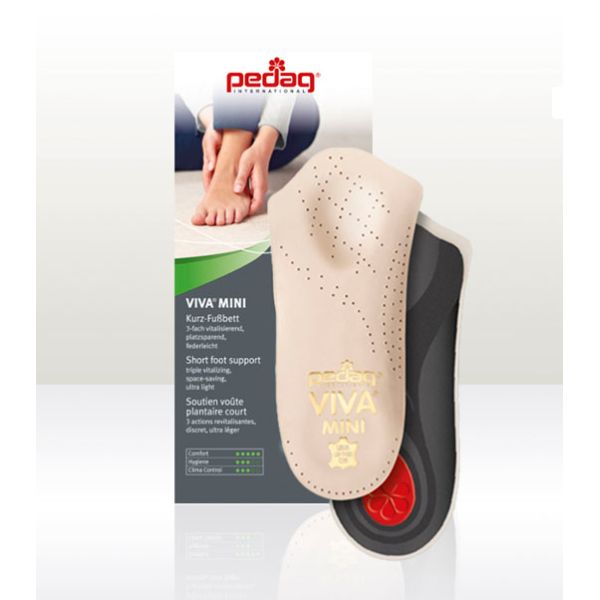 Flat feet (fallen arches) effects up to one in five of us and the condition can lead to painful and sore feet. Using a special lightweight footbed that is designed to keep the foot in the anatomically correct position, the Pedag Viva Mini Insoles support the transversal arch and prevent formation of flatfoot while alleviating existing pain. Furthermore their temperature regulating leather keeps the feet fresh, while their shock absorbing heel prevents further pain from developing.
Combats: Arch pain, arch strain, collapsed arches, flat feet, metatarsal pain, plantar fasciitis, weak arches.
Best Insoles for Achilles Tendonitis
GelSmart M-Gel Achilles Heel Protection Sleeve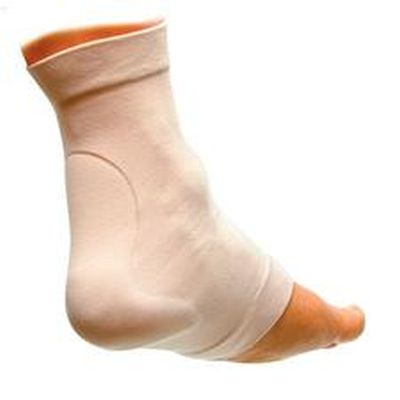 Achilles tendinitis can cause severe pain and can even lead to decreased mobility. Using the GelSmart M-Gel Achilles Heel Protection Sleeve can quickly alleviate pain and discomfort by cushioning weak tendons while you walk. Hygienic and trimmable for a catered fit, this elastic sleeve easily fits over your foot and starts to work its magic on the pained tendons in your heal.
Combats: Achilles tendonitis, heel pain, fatigue.
Best Insoles for Comfort
Superfeet Blue Active Insoles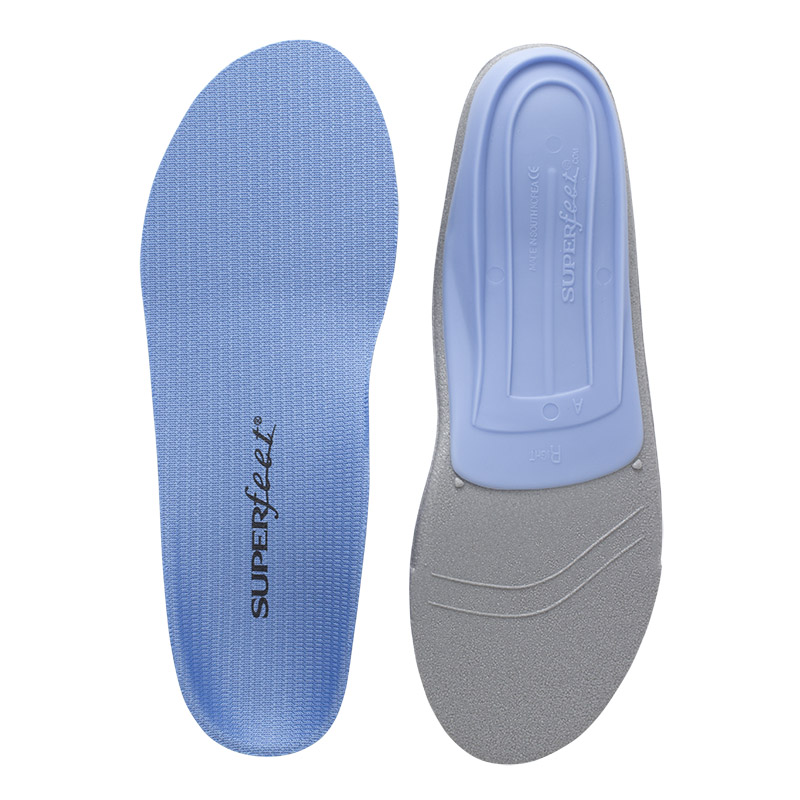 Including a 60-day comfort guarantee, the Superfeet Blue Insoles promise total comfort during use, using a special heel cup and a biomechanical shape that prevents discomfort and pain. If you often struggle to find shoes that are comfortable, then these insoles are for you. No longer will you spend weeks trying to find footwear that feels just right, as these insoles can fit inside most casual shoes, trainers and dress shoes.
Combats: Ankle instability, ball of foot pain, fallen arches, fatigue, plantar fasciitis, sore feet, weak arches.
Honourable Mentions
We are proud of our collection of Shoe Insoles and unfortunately we can't showcase them all here, but there are some that we feel are too important to miss out. Firstly, the Clearly Adjustable Heel Lift offers exceptional comfort during use, with an adjustable level of lift. If you suffer from leg length discrepancy, then this is the first insole that we would recommend.
Alternatively, the Powerstep Original Full Length Orthotic Insoles offer total comfort and control, providing comfort for the workplace and in everyday life. Their double layered shell protects the foot, while a stabilising heel cradle that provides comfort even after all day use is what makes them highly popular. As a result, they offer some of the best ankle support and foot support that money can buy.
Shoe Insoles for Everything
Here at Health and Care we have shoe insoles for everything. If you haven't found what you are looking for here, then check out our Foot Supports and Insoles category or Shoe Insoles category, where you're bound to find the insoles for you.
Do you have any questions about our wrist supports, or would you like a recommendation based on your symptoms? Please don't hesitate to let us know in the comments, or find us on Facebook and Twitter!
Tags: Ankle Pain, Foot and Ankle Pain, Shoes, Top 5 Guides
Shop Related Products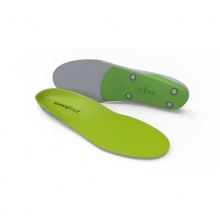 Professional-grade orthotic support with improved fit and feet
High-profile shape to help stabilise and support the foot
High-density closed-cell foam for cushioning and comfort
Designed to eliminate odour-causing bacteria for freshness
---
Features targeted Sorbothane protection with moulded heel cups and arch support
Ideal for any activity where the forefoot and heel are subject to the most impact
Suitable for all sports, hiking, walking, leisure activities and everyday use
In-built arch support prevents and alleviates arch pain and fallen arches
---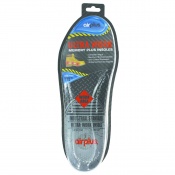 Memory foam moulds to the foot for personalised comfort
Relieves pain while working and standing on hard surfaces
All-day comfort and support with targeted heel protection
Ideal for wearing in work boots, casual shoes, and trainers
---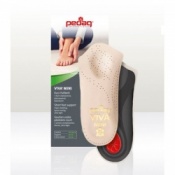 Feature 3/4 length ultra thin footbed
Supports foot arch and heel
Alleviates pain caused by splayfoot
Made with fine leather
---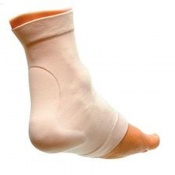 Cushions and supports the Achilles tendon
Soothes fatigued or injured tendons
Moisturises the foot to restore to optimum condition
Single sleeve (for one foot) available in 2 different sizes
---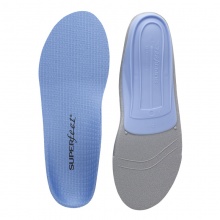 Our most versatile and easy-to-fit insole.
60 day comfort guarantee