Best SAD Lamps
Monday, 4 December 2017 | Paul
If these cold winter months make you feel depressed, lethargic, apathetic and irritable, you could be experiencing Seasonal affective disorder (SAD). While you probably feel like you're the only person in the world with this problem, rest assured that you're not. The NHS estimates this type of depression affects approximately one in 15 people in the UK between September and April.
Whether or not you've already been diagnosed with SAD, if you feel the bad weather and lack of natural light might be affecting your mood and general well-being, you need to take your life back into your own hands. Light therapy has proven itself to be extremely successful in reducing the debilitating behaviours of SAD, such as excessive sleepiness, fatigue and excessive hunger.
With so many great SAD lamps out there, you might find yourself confused over which one to get. We've come up with a list of some of the Best SAD Lamps that explains their differences and helps you find a SAD light that would suit your daily needs best.
TL30 Ultra Portable Daylight Lamp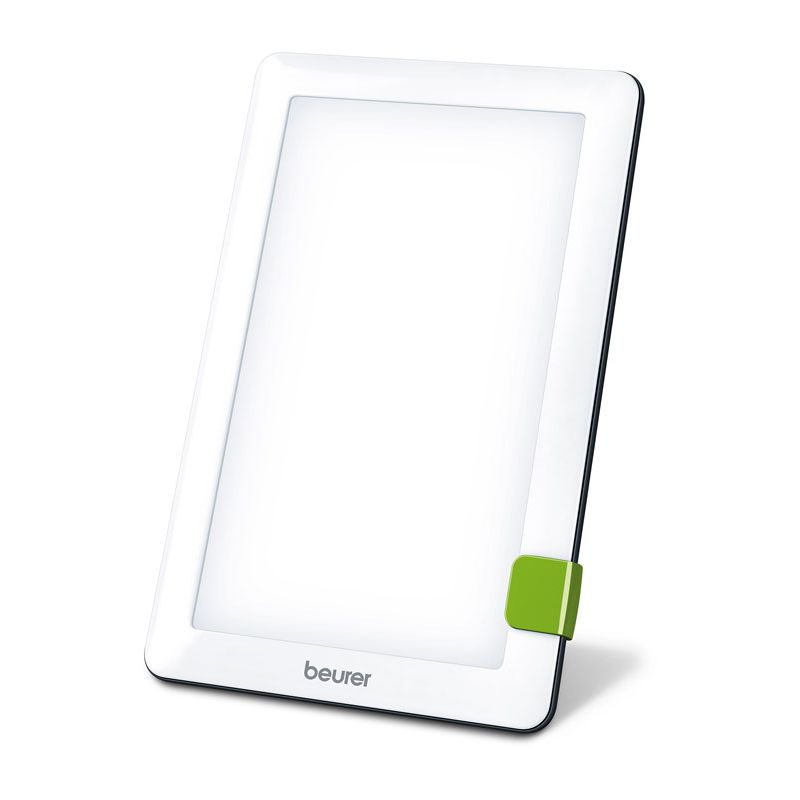 When searching for a light box to treat your seasonal affective disorder, you need to make sure the light was made specifically to treat SAD. That means finding a bright light is not enough; you also need to make sure the lamp emits little to no UV light and is safe and practical enough to use it at close proximity to your face.
While this TL30 Ultra Portable Daylight Lamp provides an exposure of 10 000 lux of light and is UV-free, it offers much more than just these basic features. It has a convenient design that enables you to put it in your bag and use it anywhere you want, can easily be positioned on your desk and has one-button operation for you convenience.
Key Features: 10 000 lux, UV-free, flicker-free, 20 x 12cm, one-button operation, portable
TL100 Daylight SAD Lamp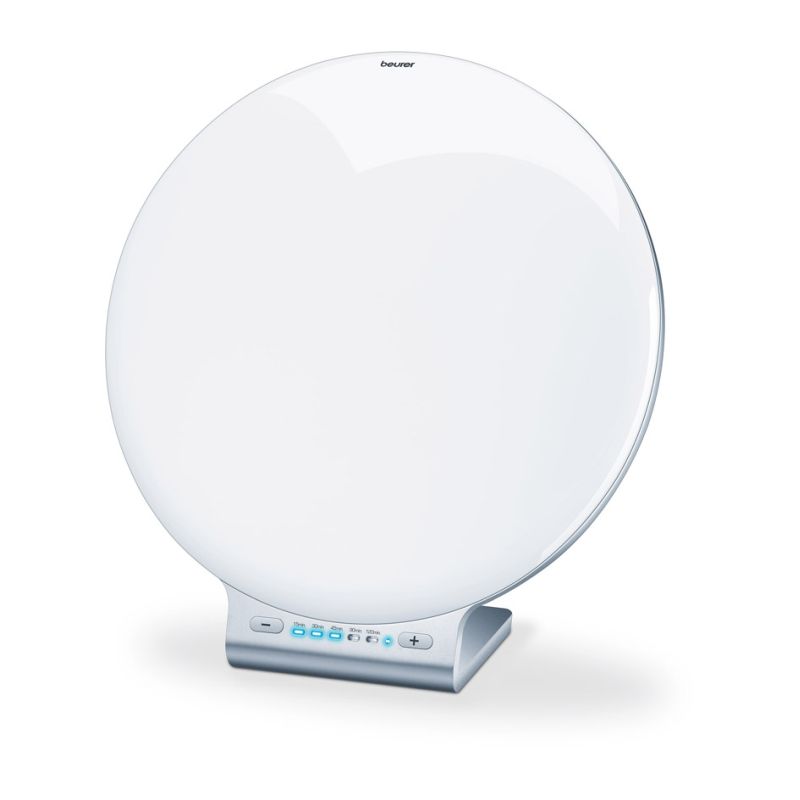 While bright, even, UV-free illumination is all that's needed to help out with your SAD symptoms, sometimes a few extra features can make the treatment even more convenient and pleasant. The TL100 Daylight SAD Lamp is a natural simulation light offering a premium experience.
Choosing the brightness level your body responds to the best and selecting a treatment time that meets your needs can make using a SAD lamp every day for months on end a much more desirable experience. Moreover, you can operate this Daylight SAD Lamp using the Beurer LightUP app for an even more personalised feel.
Key Features: 10 000 lux, UV-free, flicker-free, 33cm diameter, 5-level treatment time display, ten brightness levels, memory function
TL70 Mid-Size Daylight Lamp for SAD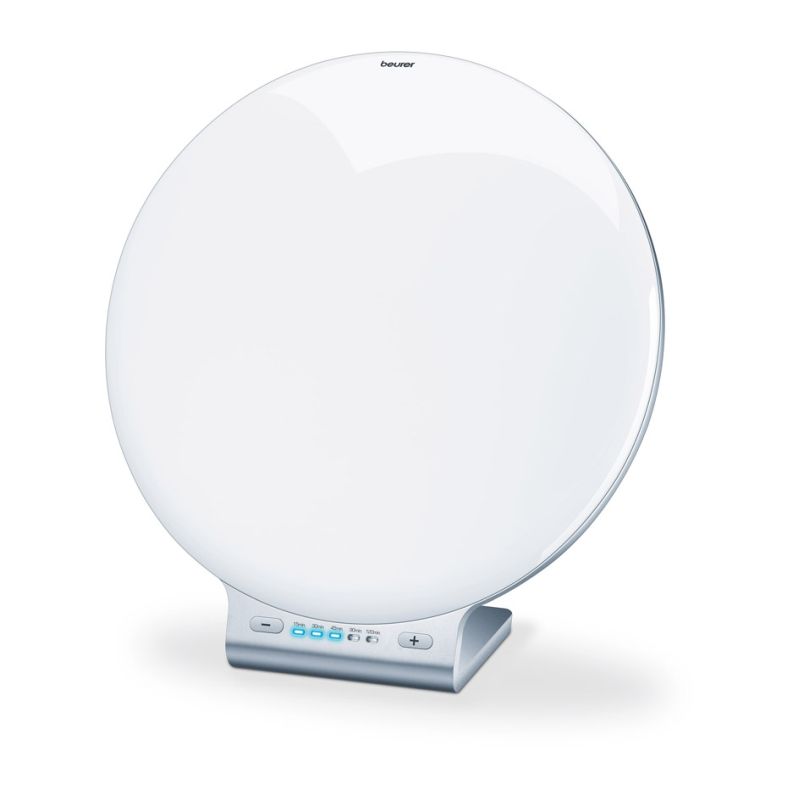 If you like the idea of your SAD light having a few more features than a simple on/off button, but find the one above a bit too complicated to use, we might have just the lamp for you. The TL70 Mid-Size Daylight Lamp for SAD is a compact light with ten brightness levels and a LED timer that lets you determine your treatment time.
Its small diameter of 33cm makes it easily portable, so you can enjoy its benefits wherever you travel. To make daily use even more convenient, the very modern, slim design is bound to look great on any desk or table, so you won't even have to worry about putting it away after each use.
Key Features: 10 000 lux, UV-free, flicker-free, 33cm diameter, ten brightness levels, timer, attractive design
TL90 Floorstanding Daylight Lamp for SAD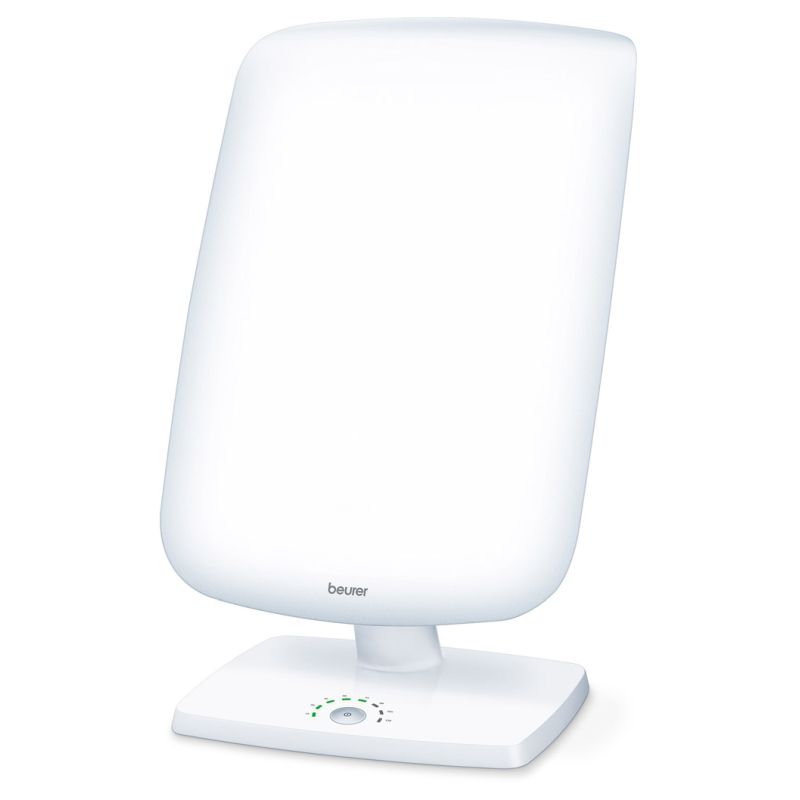 The effectiveness of a SAD light depends greatly on daily use, so make sure you pick one you can be sure to use every single day. Think about what you want to do during its use (reading, resting) and find one you can place somewhere that is convenient for you.
The TL90 Floorstanding Daylight Lamp for SAD is a large, freestanding lamp you can easily place on the floor of your living room or bedroom, and point in the direction where you need it the most. Its attractive design and stable stand will make it look at home anywhere in your house.
Key Features: 10 000 lux, UV-free, flicker-free, 51 x 34cm, one-button operation, adjustable inclination, treatment time indicator
Find One That Fits Your Lifestyle
When it comes to finding a high-quality SAD lamp here at Health and Care, you don't have to worry about basic features, such as it being bright enough or UV-free. Here, you can focus on the finer things, for example the lamp's additional, smart features, the design and its compatibility with your home and lifestyle.
Have you been experiencing any symptoms of SAD this winter? Leave your comment below or find us on Facebook and Twitter.
Tags: Aids for Daily Living, General Health, Top 5 Guides
Shop Related Products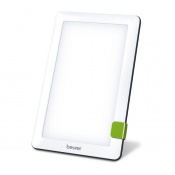 Designed for light deprivation symptoms in the winter months
Portable daylight lamp with LED technology
Light intensity approximately 10 000 lux (distance of 10cm)
One-button operation for your convenience
---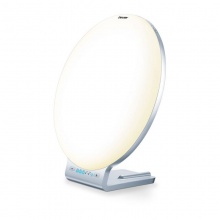 Sunlight therapy lamp for treating seasonal affective disorder
Alleviates symptoms of light deficiency in the winter months
Mood-light function with choice of 256 ambient colours
Conveniently controlled via Beurer LightUp app
---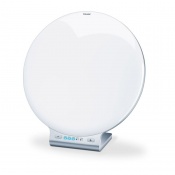 Provides wellbeing for body and soul
Small diameter of 33cm for easy portability
Offers ten brightness levels to choose from
Practical and attractive slim design with LED technology
---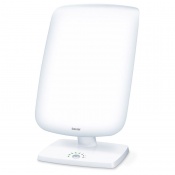 Provides daylight for use in case of light deprivation
Exceptionally attractive design that looks great in any room
Light intensity approximately 10 000 lux (distance of 15cm)
Has a treatment time indicator in 15-minute steps