Best Resistance Bands for Exercising at Home
Tuesday, 29 May 2018 | Paul
By now we are all well aware of the many benefits of resistance training, from losing body fat and toning your muscles, to decreasing risk of various illnesses, including osteoporosis, diabetes and heart disease. While resistance training is most often associated with working out with free weights or spending time on countless machines at the gym, there are other options that can help you build muscle and tone your physique that can be just as efficient and sometimes even more practical. Read on to find out what we have in mind.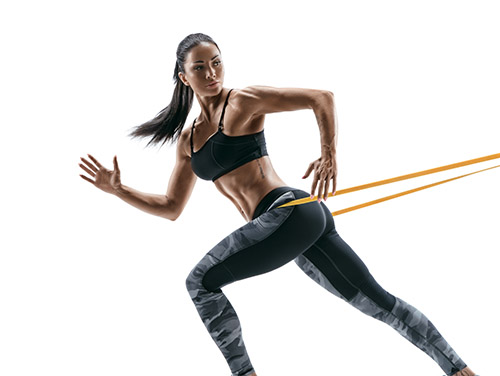 Why Use a Resistance Band?
Exercise bands, also known as resistance bands, are rubber or latex tubes or strips of various lengths and resistance levels that allow you to achieve the same results as you would with other resistance-based workouts. Just as efficient as other types of equipment, resistance bands are great because they:
Travel well
Increase coordination
Add variety to your workouts
Are inexpensive
Are great for all fitness levels

How to Pick the Right Resistance Band for You
While most resistance bands might look similar, there are quite a few differences among them, and it's important to find the right one for your needs to get the most out of your training sessions. When getting a new exercise band, we recommend you consider the following:
Uses of the Band
While using the same band is perfect as a supplement to an already established workout routine, consider getting more than just one or even a starter kit if you will be using your band as your primary method of strength training. Physical therapy resistance bands, on the other hand, have an even more specialised purpose, as they are much less intense than other bands.
Tube or Strip Design
There are two main designs for resistance bands, strips and tubes. Strip bands are very basic, built simply as wide pieces of rubber cut to different lengths. Tube bands come with handles, which makes them perfect if you want to keep your hands more comfortable, or if your goal is getting a more durable band.
Levels of Resistance
There are usually four main levels of resistance: light, medium, heavy and extra heavy. Light bands provide between three and five pounds of resistance and are perfect for beginners. Medium bands allow for about eight pounds of resistance, heavy bands can provide as much as 12 to 15 pounds of resistance and are only suitable for people who are already fit, and extra heavy bands should be used by experienced users, providing up to 20 pounds of resistance.
Our Top Picks for Home Workouts
To help you decide in no time, we've put together a list of some of the best exercise bands out there. When you know your fitness level and how you want to make use of your band, finding the right one should be a piece of cake.
Rolyan Resistive Exercise Band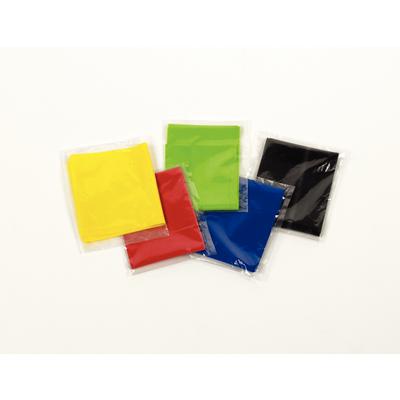 With its basic strip design and five available resistance levels, the 1.5-metre long Rolyan Resistive Exercise Band is perfect for beginners and experienced users alike. Available at an affordable price and very straightforward to use, this band is perfect if you are looking for a no-fuss solution for complementing your existing workout routine. We also have great news for those who plan to use a resistance band as their primary method of strength training - the Rolyan Resistive Exercise Band is also available in a convenient pack of 100.
Key Features: Strip design, single or multi-pack, five levels of resistance, colour-coded
Rolyan Latex-Free Resistive Exercise Band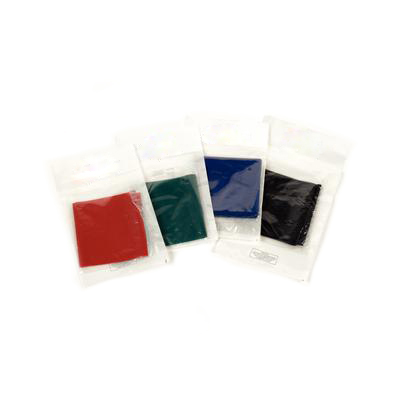 Just as practical and affordable as the band above, but made entirely free of latex and powder, the Rolyan Latex-Free Resistive Exercise Band is perfect for people who are allergic to latex. So if you want a basic resistance band that is also friendly to your skin and the environment, this is the choice for you. As the regular Rolyan Exercise Band, its latex-free variation is also available both as a single band or a pack of 100.
Key Features: Strip design, single or multi-pack, five levels of resistance, colour-coded, latex-free, powder-free, fully recyclable, odour-free
Sissel Fit Tube Resistance Band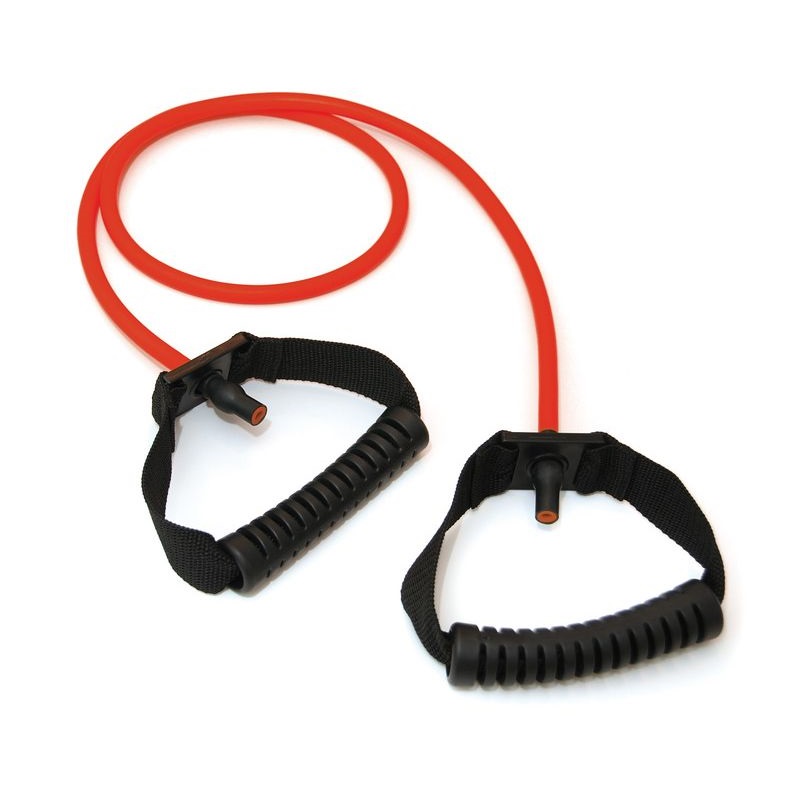 If you're more inclined towards getting a looped band, the Sissel Fit Tube Resistance Band should be perfect for you. Supplied with flexible silicone handles and available in four difference resistance levels, this band is perfect for both those trying to recover from an injury and those who want to improve their muscle strength and coordination.
Key Features: Tube design, flexible silicone handle, four resistance levels, colour-coded, suitable for physical therapy and muscle toning
Whether you are thrilled to give exercise bands a chance to help you tone your muscles, or are simply looking for a way to spice up your exercise regime, we hope our list of suggestions will help you save some time, so you can get moving as soon as possible. If you haven't seen quite what you've been looking for, make sure to check out our full range of Resistance Bands.
Tags: Exercise, Fitness, Sports Equipment, Top 5 Guides
Shop Related Products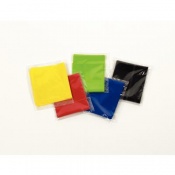 Strength training ideal for fitness and rehabilitation
Five different resistances available to develop strength
Colour-coded for easy identification
Supplied as a single 1.5 metre-long band
---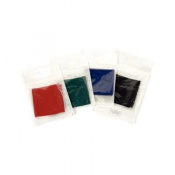 Strength training ideal for fitness and rehabilitation
Five different resistances available to develop strength
Colour-coded for easy identification
Completely latex and powder-free for allergy prevention
---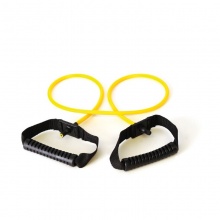 Tube resistance bands for exercise and rehabilitation
Ideal for bodyweight and calisthenics exercises
Flexible silicone handle ensure a steady grip
Available in 4 different resistance levels