Best Reading Pillows
Monday, 11 September 2017 | Paul
Spending those last few minutes of your day curled up in a warm and cosy bed with a great book in your hands is the perfect way to drift off to sleep. Yet while the bed might be one of the most comfortable places to enjoy a good read, it can also quickly turn into a neck-aching nightmare without proper back support.
Luckily, there are pillows out there designed specifically to make sitting up in bed more comfortable and enjoyable. And once you start to hunt for just the right one, you might soon discover that the options are virtually endless. Regardless of whether you've been looking for the right reading pillow for ages and simply can't decide, or if you just started examining the options, our Top 5 Guide to Best Reading Pillows is here to help you make up your mind and find the perfect pillow for your needs.
Memory Foam Prop-Up Bed Wedge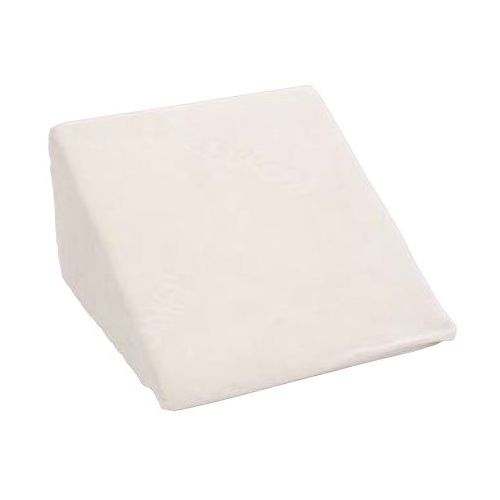 The Memory Foam Prop-Up Bed Wedge is a true classic when it comes to reading pillows. Its simple design makes it flexible in use, while the high maximum height guarantees the perfect support for your lower back when turned upright.
Its strongest feature, however, is the memory foam layer that ensures the shape remains intact no matter how long you've been using it. This makes the Prop-Up Wedge not only extremely comfortable, but durable as well, which means you won't have to think about finding a new sleeping pillow for a very long time.
Key Features: suitable for sleeping or sitting, made from memory foam, sloping from 30cm to 0cm
Putnams Memory Foam Bed Wedge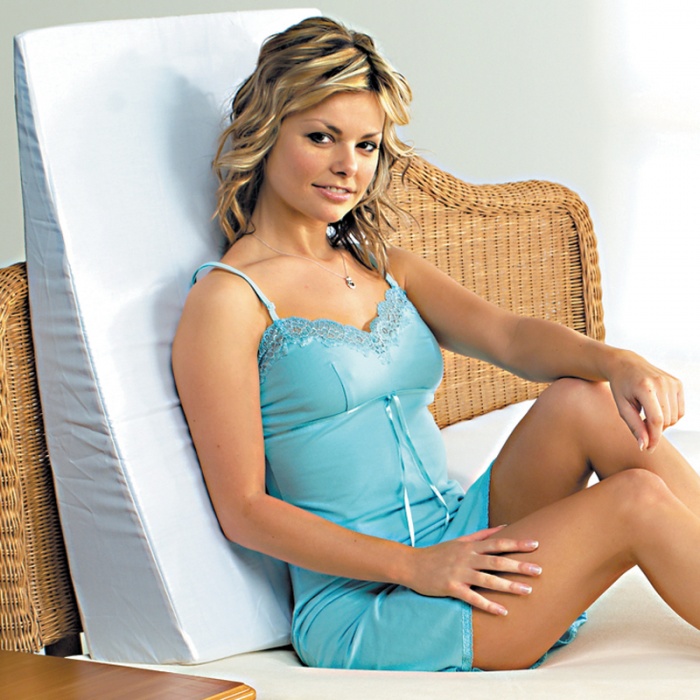 The Putnams Memory Foam Bed Wedge offers a slightly more affordable option, while retaining all the major benefits of the pillow above. It is made with two different layers of foam, with only the top layer made of memory foam, moulding perfectly to the user's shape.
While the dense bottom foam provides additional support when sitting upright, its smaller slope means this wedge provides slightly less support for the lower back when in a sitting position. It is, however, ideal for propping you up when lying down on your back.
Key Features: suitable for sleeping or sitting, made with two layers of dual density, sloping from 15cm to 0cm
Harley White Bed Relaxer Bed Wedge Support Cushion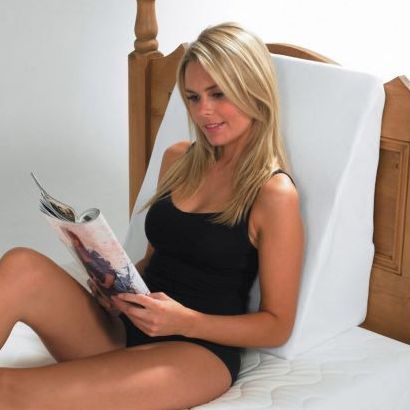 If you are looking for a simple reading pillow that would support your back when sitting in bed and couldn't care less about memory foam, then the Harley White Bed Relaxer Bed Wedge Support Cushion is just what you'be been looking for.
Just like the wedges above, this Support Cushion can be used both upright and flat, while available at a very affordable price. Though slightly smaller than the rest of the wedges, it is 19cm deep at its maximum, providing the perfect lower back support.
Key Features: suitable for sleeping or sitting, sloping from 19cm to 3cm, affordable price
Harley V Pillow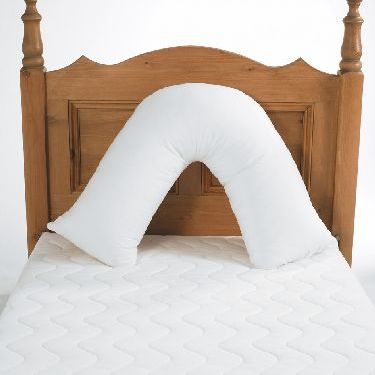 The Harley V Pillow is perfect for anyone who loves to keep things simple. Its comfortable fibre filling gives excellent shoulder and neck support, while the creative V design makes it easy to position in any bed or armchair.
Though shaped similarly to the Batwing Pillow, this one consists of only two side sections, designed to provide the best possible lateral support when sitting upright.
Key Features: designed specifically for sitting, shaped into two sections, provides fantastic lateral support, very affordable price
Consider Your Needs
Though there are numerous great reading pillows just waiting for you to try them out, you can see that their features and benefits actually differ more than it appears at first glance. So you need to think about what it is that you actually need. Will you be using the pillow only for reading in bed, or do you want to take advantage of its multipurpose design? Is the material an important factor to you? Do you want more lateral or lower back support?
Once you have answered those questions, you will know exactly which one of these reading pillows from Health and Care was made for you.