Best Professional Skincare Gadgets
Monday, 2 December 2019 | Olivia
Our stressful modern lifestyles often take a toll on the health of our skin. However, new developments in skincare technology mean that all the gadgets you could possibly need to protect your skin are readily available.
What Are Some Basic Skincare Tips?
Although there are many different methods for protecting your skin, these simple tricks can make a big difference:
Wear sunscreen to protect your skin from wrinkling
Stay hydrated to stop your skin from becoming chapped or flaky
Avoid touching your face with your fingers so as not to spread bacteria
Gently massage your face in circular motions to stimulate circulation and prevent wrinkling
What Are the Dangers Facing Your Skin in the Modern World?
Many people in the modern world have lifestyles which are not skin-friendly. We live in polluted environments, eat inflammatory food, and are often stressed, all of which can contribute to premature ageing and breakouts. However, modern problems require modern solutions, and Health and Care have collected our best skincare gadgets.
What Are the Best Facial Cleansers?
We all know the advantages of cleaning our faces the ordinary way. It helps to prevent a build up of oil, dirt and dead skin which can clog our pores, causing breakouts. These facial cleansing gadgets do the same thing as washing by hand, but approximately four times more thoroughly.
Beurer FC40 Power Deep Pore Cleanser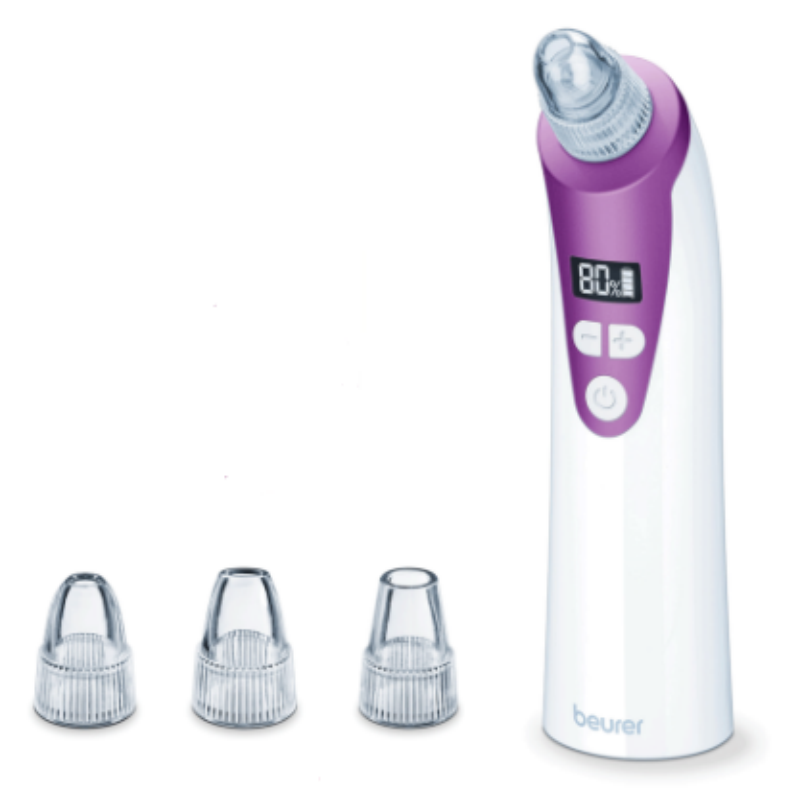 There are many impurities deep in our skin which we cannot get out with hand-washing. The Beurer FC40 Power Deep Pore Cleanser uses vacuum technology to suck out impurities and dead flakes of skin, leading to a smoother complexion.
Key Feature: Uses vacuum technology to suck out hard-to-reach impurities
Beurer FC45 Facial Brush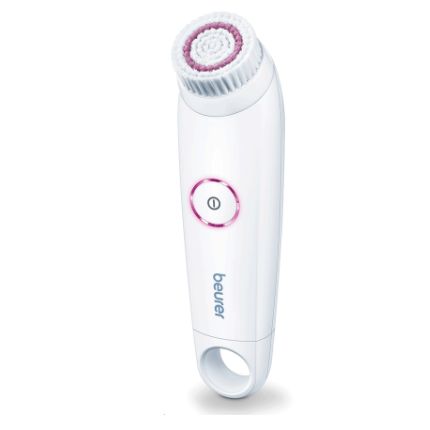 Poor circulation in your face as well as a build up of dead skin cells leads to wrinkles. The Beurer FC45 Facial Brush improves the circulation in your face. Better blood flow means more nutrients and oxygen for your skin, helping it to produce collagen and prevent wrinkles.
Key Feature: Improves circulation in face and helps to prevent wrinkles
Beurer FC48 Facial Brush
Over-scrubbing your face can lead to irritation and chapped skin, especially for people with sensitive skin. The Beurer FC48 Facial Brush features a brush attachment for sensitive skin, so while it will help remove dirt and residue it won't harm your skin.
Key Feature: Cleaning attachment for sensitive skin
What Are the Best Face Saunas?
Warm steam encourages your face to sweat. This opens your pores and softens the top layer of dead skin cells. This helps to release dirt and oil in the skin which might otherwise remain trapped and cause breakouts.
Beurer FC72 Pureo Ionic Hydration Face Sauna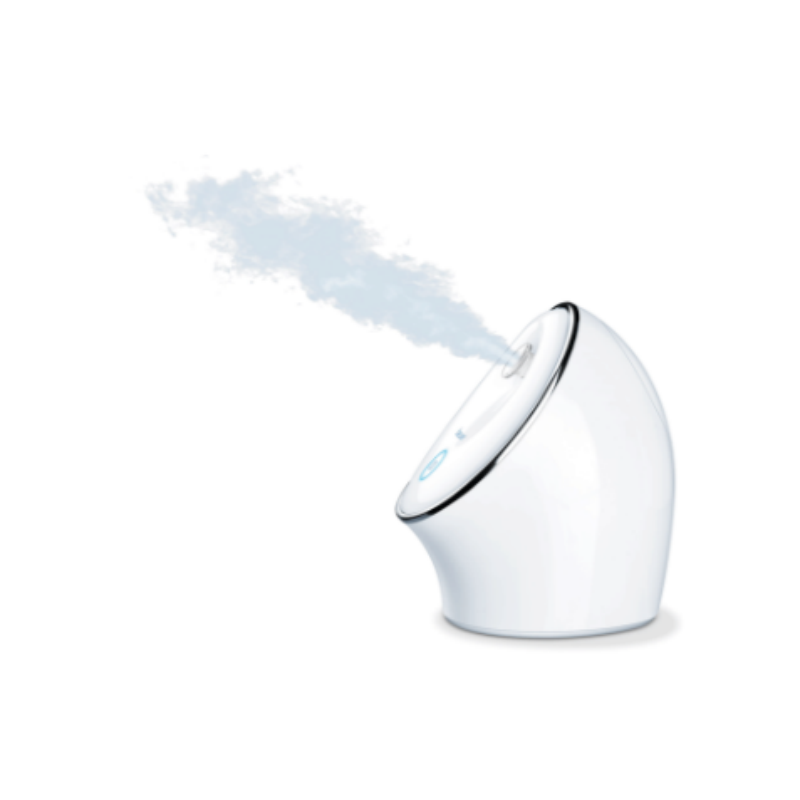 Facial steaming has long been a well-regarded way of cleaning and hydrating your skin. The Beurer FC72 Pureo Ionic Hydration Face Sauna features an integrated ion generator, which infuses the water molecules with ions, helping the hydration to penetrate even deeper and to improve the structure of dermal tissue.
Key Feature: Integrated ion generator for ultra-deep hydration
Beurer FS50 Facial Sauna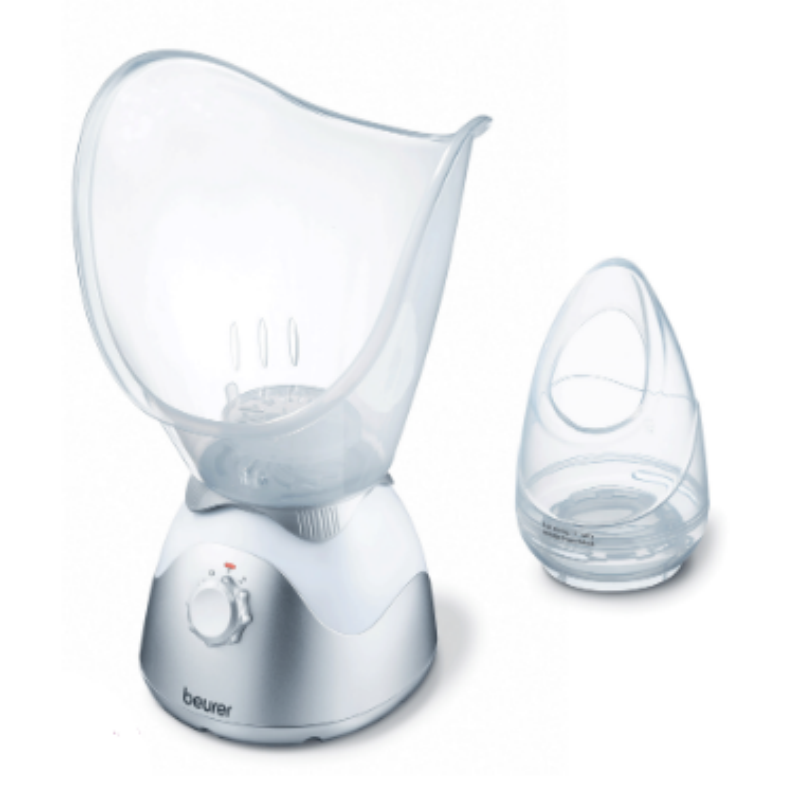 The Beurer FS50 Facial Sauna not only hydrates your face but also acts as a nebuliser for inhaling essential oils. As you steam your face you can also inhale helpful aromas, assisting your mood and general health as well as your skin.
Key Feature: Features aroma inhalation function to help your general health as well as your skin
Have any questions? You can call our Customer Care Team at 020 7720 2266, or get in touch with us on Facebook, Twitter, or leave us your thoughts below!
Tags: Skincare, General Health, Top 5 Guides