Best Products for Raynaud's Disease
Wednesday, 25 November 2015 | Paul
If you're one of the 10 million who suffers from
Raynaud's disease
or
Raynaud's phenomenon
in the UK, you'll know just how troublesome it can be. And while the good news is that it doesn't pose a serious threat to your health, that's not to say it can't be an uncomfortable, and even painful, inconvenience to your life.
Often triggered by the cold or stress, the blood vessels suddenly narrow and restrict blood flow to certain parts of the body, usually the fingers or toes. This can result in numbness, pain, a pins and needles sensation and the affected body part, somewhat patriotically, turning from white, to blue, and then red.
But before you start to sing "God Save The Queen" and be done with it, help is at hand. There are many products out there designed to make life easier for Raynaud's sufferers: we've comprised a list of ten of the best, all available from Health and Care now. So don't let the thought of this winter keep you locked away indoors - embrace the cold weather and embrace life!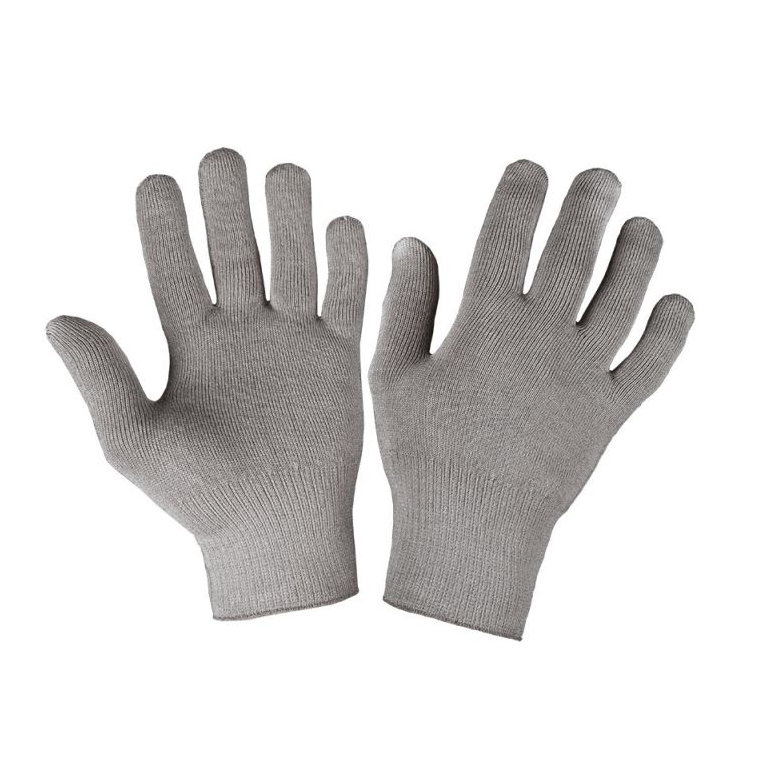 Wave goodbye to cold hands with these Deluxe Silver Gloves. No one likes the feeling of numb fingers when out in the cold, but for Raynaud's disease sufferers you need to be extra careful, particularly now winter is here.
You may be aware of the standard silver gloves available, which contain 8% silver. Well, why have 8% when you can have 12% with this deluxe version! Natural silver, as used in the gloves, ensures fantastic levels of heat retention and overall comfort - it's no wonder they're one of our most popular products.
Stitched together with natural silver thread, the gloves have a level of Far Infrared (FIR) reflectivity that's hard to beat. These therefore make an ideal alternative to hand warmers if you don't want the hassle of a needing a power supply.
The seamless design ensures maximum comfort, and you can even machine wash your gloves to keep them fresh. You'll never return to normal gloves again after you've experienced the warmth Silver Gloves have to offer.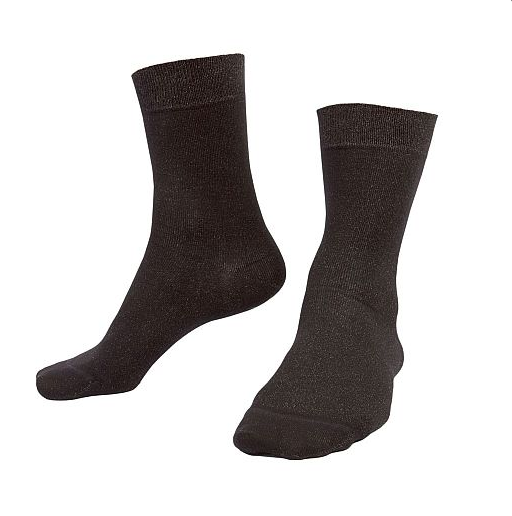 Now that we've handled the hands, it's time to tackle the toes. If there's one thing worse than the feeling of numb fingers it might just be cold feet. Don't let them miss out on the action - get yourself some more of that Raynaud's Disease Silver, this time in sock form.
Your extremities are one of the most at-risk areas when it comes to Raynaud's, and you'll be amazed at the difference a simple pair of socks can make. These contain 9% natural silver thread but, as with the gloves, a deluxe 12% version is also available.
They work the in the same way, retaining FIR heat by using the high reflectivity rate of the silver. A simple solution to all your problems, you can just pop on a pair and forget you're even wearing them!
Under normal circumstances you may be disappointed with a pair of socks for Christmas - but not with these!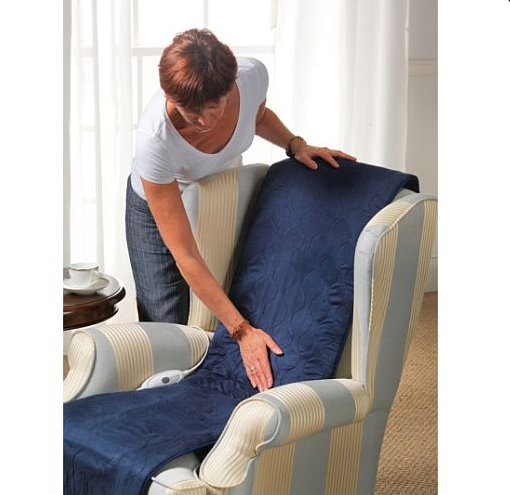 If you're looking for whole body warmth whilst at home, then look no further than this Homeglow Heated Seat Cover.
Central heating bills can get pretty hefty, pretty quickly once winter rolls around, and not everyone can afford to have the heating on 24/7, something which poses a big problem for those with Raynaud's. Raising the room temperature may also discomfort other members of your household who don't suffer from the disease. This Heated Seat Cover is a fantastic alternative, and only costs half a penny per hour to run!
Choose from four different settings and adjust the temperature to best suit your needs. The cover also has safety features in place to prevent it from overheating, something essential for use in the home.
For a safe, economical, whole body warming solution to feeling cold at home, we'd definitely suggest this product!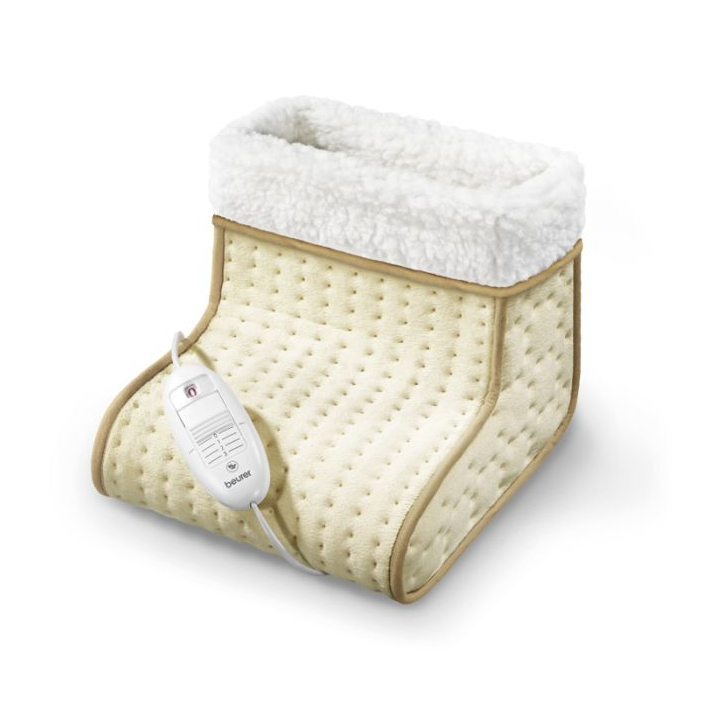 Soft, cosy, fluffy warmth...sound appealing? The Beurer Electric Foot Warmer is just as stylish and comfy as the Heated Cosy Cushion, but this time is designed for your feet. Beurer is known for making high quality products that help keep you warm, and this Electric Foot Warmer doesn't disappoint.
Have you ever had a dog lie on your feet and warm them with it's lovely, soft belly? This warmer lets you experience that feeling whenever you please, the luxurious teddy lining allowing comfort with zero irritation.
The liner can also be removed for easy cleaning and, like the cushion, will automatically cut off the heat after 90 minutes for your safety.
It even comes with a three-year guarantee, so you can be sure this product won't let you down.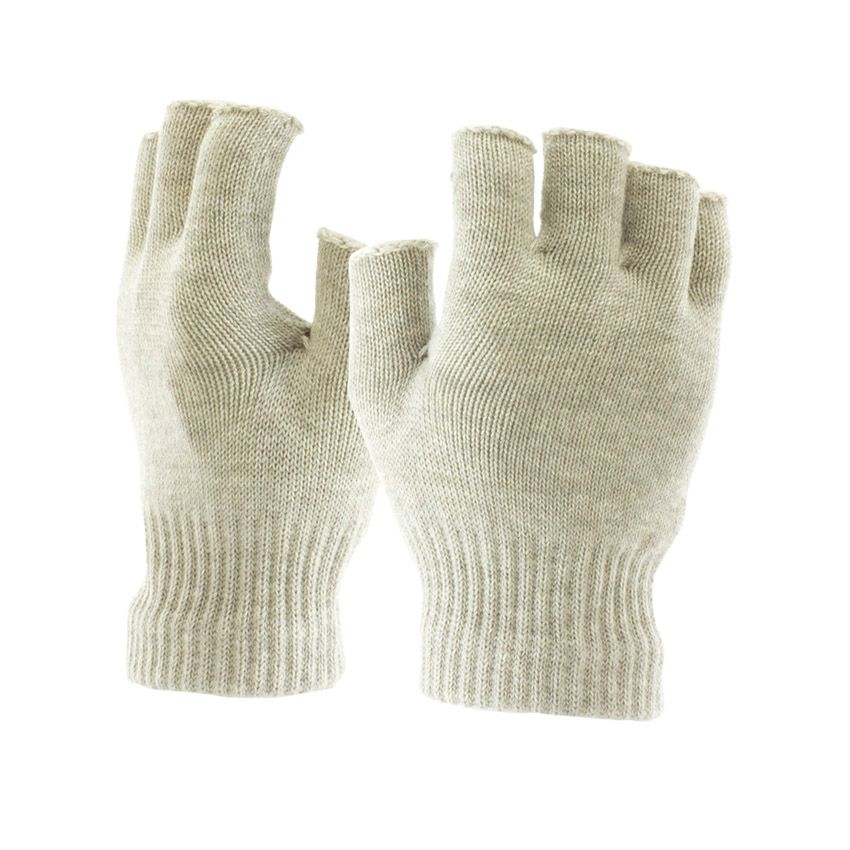 Raynaud's Silver Gloves are the simplest, quick fix to keep your hands warm on-the-go. But, if you're someone who regularly uses a smartphone or computer keyboard, they may not be the most practical solution. When you're out and about it might not be such an issue, but what if your Raynaud's symptoms flare up at work?
The Fingerless Silver Gloves were designed with this in mind, allowing you to enjoy the heat retaining properties of the natural silver without being restricted. Hands are the body part most commonly affected by Raynaud's, which is pretty inconvenient considering they're also the body part we use the most!
But with these fingerless gloves you need not worry. Whether you're tapping away on your smartphone, working at a computer, driving, or busy round the house, you can continue getting on with your everyday life whilst staying warm.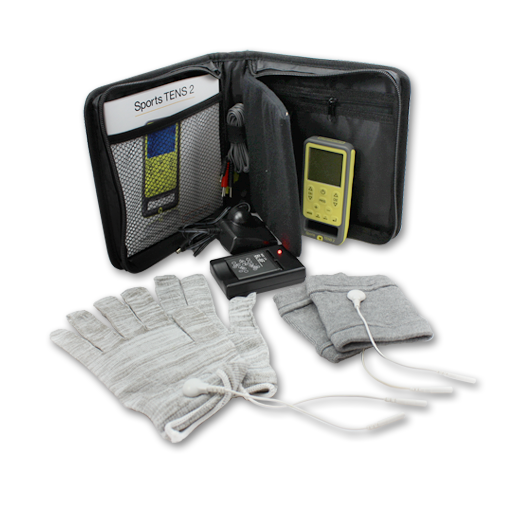 So you've felt the foot warmers, got the gloves, sampled the socks...but for some Raynaud's sufferers, this is still not enough. If you do require something more advanced, we also stock a complete Rehabilitation System.
This is a hi-tech solution, approaching the problem from a scientific perspective. The system includes a TENS (Transcutaneous Electro Nerve Stimulation) machine, a pair of iGloves and conductive wristbands, connection leads, electrode pads and a rechargeable battery, all contained in a deluxe carry case. There is also an illustrated instruction manual so you won't be stuck on how to use this product.
The machine stimulates the same nerves that cause pain in your hands, encouraging your body to release chemicals that ease the symptoms of Raynaud's. Whilst most other products simply warm the affected area, the Rehabilitation System actually combats the cause of the condition. It can also help with other conditions including arthritis and Repetitive Strain Injury (RSI).
Raynaud's symptoms may be a fact of life, but they don't need to stop you from living it to the full! Explore our range of products on Health and Care, they'll soon give you a warm feeling from your fingers to your toes!