Best Products for Plantar Fasciitis
Thursday, 10 September 2015 | Alex
Plantar Fasciitis is a condition that affects thousands of people in the UK every year — including everyone from long-distance runners and athletes to elderly or overweight people. Caused by hundreds of tiny tears in the Plantar Fascia (a tissue running along the arch of your foot), plantar fasciitis can cause extreme pain and discomfort, especially early in the morning. While plantar fasciitis rarely requires surgical intervention, the condition can have a large effect on your quality of life and can persist for years.
Fortunately, sufferers of plantar fasciitis do not have to suffer alone. At Health and Care we have a number of ideal products to help you get over your Plantar Fasciitis — while most people would suggest an insole and be done with it, we offer a more holistic approach. While insoles are undoubtedly excellent for dealing with plantar fasciitis, the more weapons you have in your arsenal, the easier your recovery will be. Here are 10 of the very best products for Plantar Fasciitis, available for purchase from Health and Care.
Silipos Plantar Fasciitis Arch Sleeve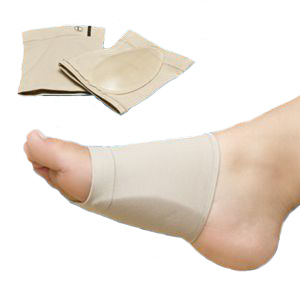 One of the most popular products in the fight against plantar fasciitis is the Silipos Plantar Fasciitis Arch Sleeve and it is no surprise considering the superb results that it achieves. Designed by podiatrists, the Silipos Arch Sleeve gives compression and support to the arch of your foot and helps to prevent the pain associated with plantar fasciitis. The unique structure of the sleeve coupled with the ergonomically shaped gel support helps to prevent the "rolling" of your ankles, which in turn reduces strain on the tendons of your feet.
The arch sleeve is an ideal product for people already using an insole as it can be used even when you are not wearing your shoes. This round the clock protection ensures you're always working to prevent your condition.
The Strassburg Sock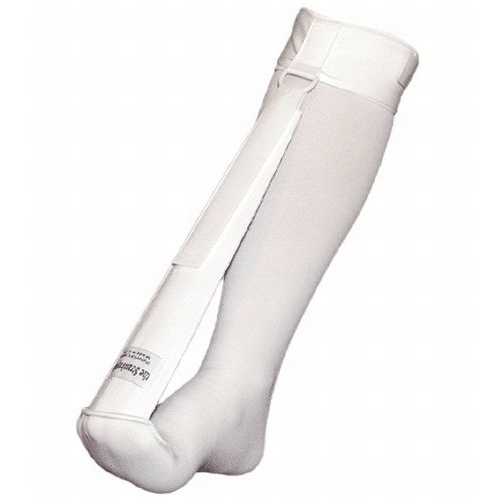 The Strassburg Sock is a product that can be worn overnight to prevent the pain of plantar fasciitis that occurs upon first waking. While you aren't placing any pressure on your foot during the night, it is likely that you are keeping it in a position that is not conducive to the healing of your foot — The Strassburg Sock looks to rectify this.
By holding your foot in a position that causes tension in the plantar fascia, the Strassburg Sock encourages healing in the tissue and reduces pain. Night socks are ideal for people currently using insoles as they allow you to augment your treatment for a better all-round solution to plantar fasciitis.
Orthosleeve FS6 Plantar Fasciitis Foot Sleeves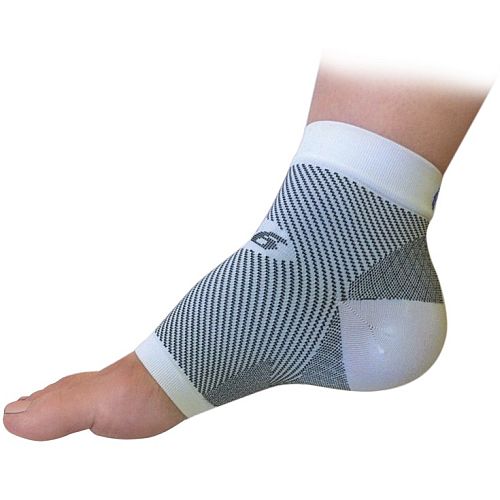 Supplied in a pair, the Orthosleeve FS6 Plantar Fasciitis Foot Sleeves are the ultimate package for ensuring that your feet have protection against plantar fasciitis. Designed to be used with socks, shoes and shoe insoles, the FS6 Sleeves provide you with that extra level of protection for your feet, getting you on the road to recovery.
Like the Strassburg Sock, the Orthosleeve Plantar Fasciitis Foot Sleeves can be used while sleeping with minimal disruption, protecting you at a time where shoe insoles have no effect. The ultra-slimline design makes them the perfect alternative to people who find night socks bulky and impractical.
Dorsiwedge Plantar Fasciitis Night Splint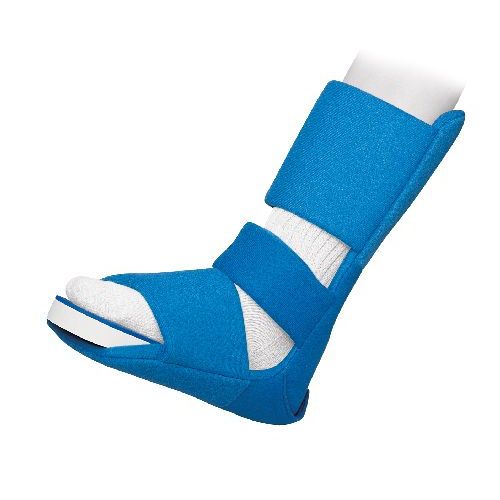 Padded and contoured to ensure comfort that cannot be beaten, the Dorsiwedge Plantar Fasciitis Night Splint is the ideal solution to morning pain for people who really value comfort. Providing you with passive dorsiflexion, the splint immobilises your foot in a position that encourages the strengthening and recovery of your plantar fascia.
Additional features of the Dorsiwedge Night Splint include a removable toe wedge that allows greater customisation of your product. The splint also has a removable lining that you can wash to ensure the highest levels of hygiene.
BeneCare Plantar Fasciitis Support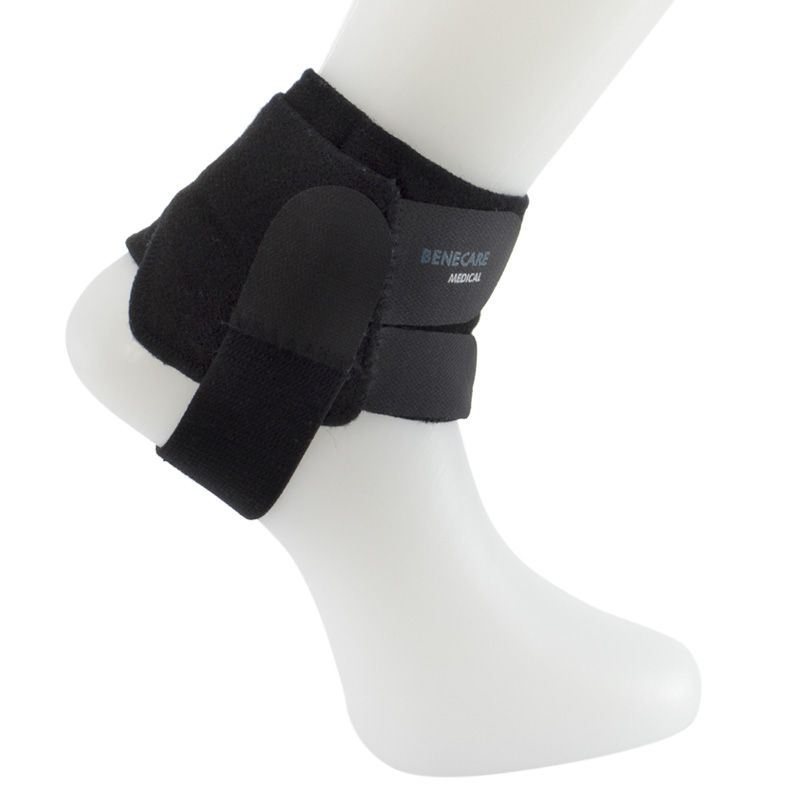 Providing support where your foot really needs it, the BeneCare Plantar Fasciitis Support marries simplicity with efficacy to create a product that can help the vast majority of sufferers. Taking no longer than 15 seconds to apply, anyone can use this BeneCare support properly and it even includes a detailed exercise plan that allows you to make the most of your support for the best recovery.
Made from material that is breathable, overheating and discomfort is less of an issue. The fabric of the support even draws perspiration away from the skin to make it more comfortable and to prevent poor hygiene.
Aircast Plantar Fasciitis AirHeel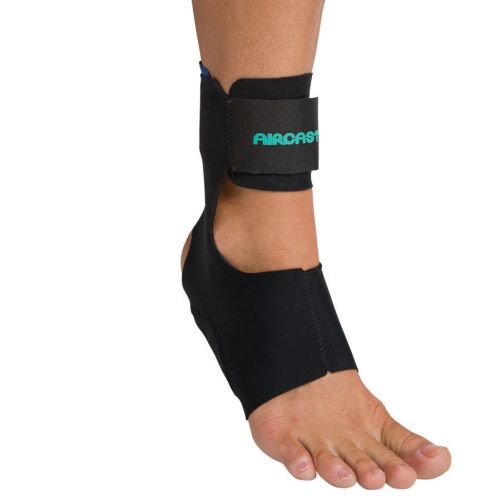 Aircast is one of the premier names in the support market with illustrious fans including Andy Murray, who uses an Aircast Support while playing. Try the Aircast Plantar Fasciitis AirHeel and you'll soon discover the reason why people are so loyal to their Aircast supports.
Not content with providing support to the arch of the foot (and helping you to recover from conditions including plantar fasciitis and achilles tendinitis in the process), the AirHeel has a number of other benefits. Two air cells located under the arch pulsate as you move, reducing swelling in the affected area and improving circulation. Simply slip the AirHeel on like a sock and reap the benefits!
Prostretch Calf and Achilles Tendon Stretcher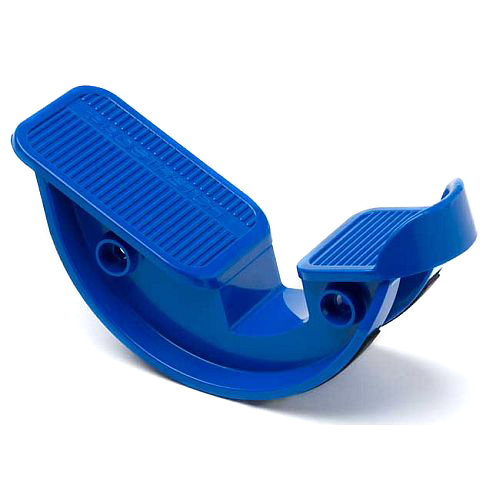 Providing you with the ultimate deep stretch, the ProStretch Calf and Achilles Tendon Stretcher works the lower leg muscles, tendons and ligaments to strengthen your feet. With an included manual, you'll be given a multitude of stretches to work on that can deal with not only plantar fasciitis but other conditions such as shin splints, tight calves and Achilles tendinitis.
As it deals with a number of conditions that are associated with frequent running, the Prostretch Tendon Stretcher is ideal for any runner who wants to keep their fitness at an optimal level. Combined with a good shoe insole, this stretcher is the perfect little tool for improving your condition.
Pediroller Foot Massager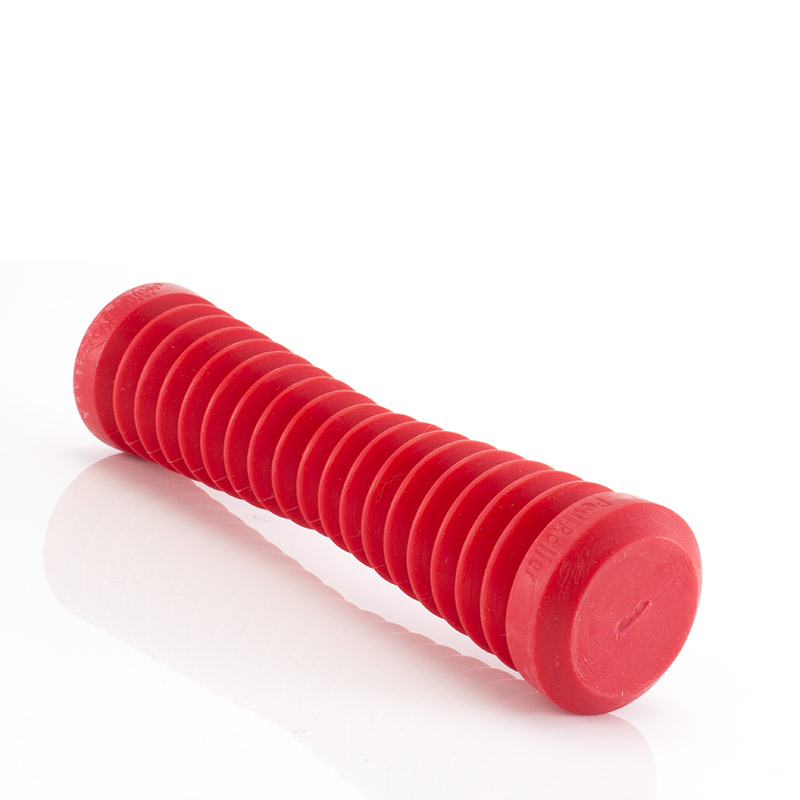 Designed to match the contours of the foot, the Pediroller Foot Massager provides an easier way to massage the bottom of your foot, providing relief from plantar fasciitis. By simply rolling the Pediroller underneath your foot for three to five minutes twice a day, you can relieve pain and help to stimulate circulation in the fascia region.
For even better relief, the Pediroller can be frozen, meaning that the benefit of massage is coupled with the benefit of icing. This protection on two fronts is one of the reasons that the Pediroller is such a trusted and beloved product when it comes to foot pain.
Tulis Heavy Duty Heel Cups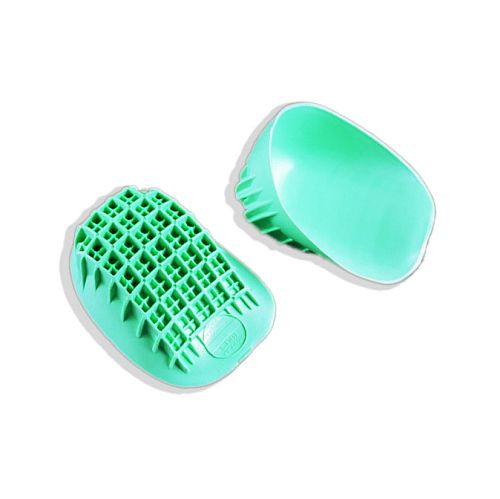 Tulis Heavy Duty Heel Cups are ideal for people who have tried insoles but find them to be too intrusive in their shoes. Simply by slipping a heel cup into your shoes, you can help to fight plantar fasciitis in a manner that is less disruptive. Tulis Heavy Duty Heel Cups are thick enough to absorb a great amount of impact without lessening in quality.
As an added bonus, these heel cups help to align your body, meaning that you will not only notice alleviation in plantar fasciitis pain but also protection against further complications.
Dura Soft Foot & Ankle Ice Pack Wrap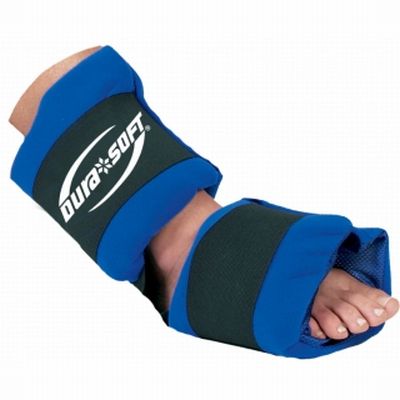 Icing your aching areas is one of the easiest ways of getting relief from pain and the Dura Soft Foot & Ankle Ice Pack Wrap is the perfect product for icing your feet. Specifically designed to wrap around your foot and ankle, the Durasoft provides more reliable protection than an old bag of frozen peas or even other ice packs.
The ice inserts of the Dura Soft is constructed from gel cells and as these cells are separated, the wrap retains flexibility. If you require hot treatment, the Dura Soft is designed to accommodate you, meaning that you can use the therapy that is suited to your needs.
Now that you've seen the vast array of products that are available for countering plantar fasciitis, you'll understand that it is not only what's going into your shoes that you need to concentrate on. While shoe insoles are a useful tool against pain in the plantar region, they are by no means the only solution. You may find that something you'd completely discounted before can end up being the thing that will finally make the breakthrough.
For a full range of products for Plantar Fasciitis, please visit Health and Care.