Best Products for Lower Back Pain Relief
Thursday, 11 April 2019 | Paul
A leading cause of time spent off work, lower back pain is taking over the country. Most of us will experience it at some point in our lives, so it's important to prepare for it and recognise what we can do to make living with back pain a little easier. Thankfully, there are plenty of products out there to help.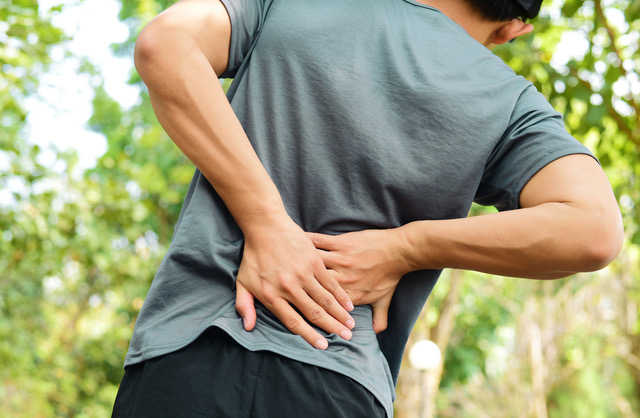 Most people will suffer from back pain at some point in their lives
This short guide lists our Best Products for Lower Back Pain Relief, looking into our wide range of rolls, pillows, insoles and more. If you are suffering from ongoing pain, or if you want to prevent back pain in the future, then this guide is ideal for you.
What Causes Lower Back Pain?
Lower back pain is extremely common, affecting millions of people per year, and it's fast becoming the UK's largest cause of work-related absence. It can be incredibly painful and debilitating, but the most important thing to remember is that it is usually not serious and a solution probably isn't too far away. There are many different causes of back pain, but most are usually related to arthritis, bad posture, pregnancy, past trauma or injury, stress, obesity and poor sleep quality.
What Type of Back Pain Relief Product Should I Buy?
This blog is separated into different sections with specific types of product in each, ranging from pillows, to belts, to supports. We would recommend that you don't go for the first thing that you see, and instead take a minute to think about the root cause of your own pain. Generally, we would follow these guidelines:
Pillows and Rolls: Ideal for bad posture, bad sleep posture, aches and pains, arthritis, deep muscle injuries and post-operation sleeping
TPN and Electrotherapy Pain Relief: Best suited to ongoing chronic pain, reoccurring injuries, injury recovery and post-operative pain
Lower Back Belts: Suitable for those who are on their feet all day, those who are post and during pregnancy and those with mobility problems
Lower Back Braces: Best suited to posture correction, sports injuries, use during sports and for preventing injuries during sports
Shoe Insoles: Recommended for walkers, sportspeople and those who spend all day on their feet
These guidelines are not set in stone, but it's good to have a vague idea about which product is best for you and your lower back. By choosing the right piece of equipment, you can quickly discover the source of your pain and quickly improve the quality of your day to day life.
Our Best Products for Lower Back Pain
To make this simple, we've separated out these products into different types of product. This ensures that we have every cause covered and that you can leave here a little more clued in on how to beat your persistent lower back pain.
Our Best Pillows and Rolls for Lower Back Pain
Harley Bed Relaxer White Bed Wedge Support Pillow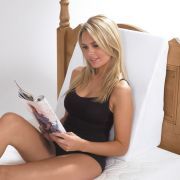 The Harley Bed Relaxer White Bed Wedge Support Pillow is one of the best pillows around for lower back pain, suitable for either sitting up before you sleep or for lying down and sleeping on. It is designed to target bad posture while you sleep, helping to straighten your spine and take the pressure away from the higher risk areas of the back. It is extremely versatile, and can often make a difference when you get to work the following day.
The Original McKenzie Lumbar Roll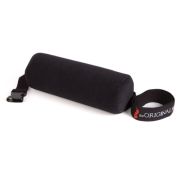 Our favourite roll is The Original McKenzie Lumbar Roll, as it's designed by world-renowned physiotherapist Robin McKenzie, and targets the lumbar at the base of your back specifically. It can be secured to your chair, meaning that you can sit down at work, at home and while on the move and allow for the bottom of your back to be supported. It is designed to compress down easily, giving you comfort during use.
Our Best Electrotherapy Machine for Lower Back Pain
TPN 200 Plus Dual Channel TENS Machine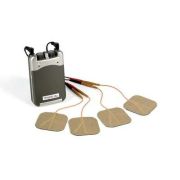 Electrotherapy is proven to help beat chronic pain, which is why the TPN 200 Plus Dual Channel TENS Machine is a Health and Care top seller. Using adjustable notches you can set the level of electrical current that is right for you, before stimulating the production of endorphins in your muscles which leads to relaxation and pain relief. This TENS Machine can beat all kinds of lower back pain, and has been proven to beat long-term debilitating pain.

Our Best Belt for Lower Back Pain
Serola Sacroiliac Belt for Back Pain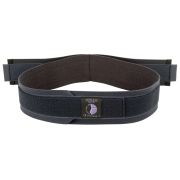 The Serola Sacroiliac Belt for Back Pain is ideal for supporting your back while you are out and about on your feet, helping to treat lower back pain and prevent acute pain from becoming chronic. It is ideal for occupations that demand a lot of movement, ensuring that all negative pressure is removed from the key areas at the bottom of your back. Used by sports teams across the world, the Serola Belt can also be used post-op, post pregnancy and during injury rehabilitation.
Our Best Brace for Lower Back Pain
Neo G Back Brace with Power Straps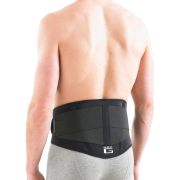 Designed for use during sports, after sports and during sports injury recovery, the Neo G Back Brace with Power Straps is ideal for supporting an injured, weak and arthritic back during activities that are stressful to the body. Power straps provide additional support and compression to assist in injury recovery, while the therapeutic neoprene helps to warm stiff, aching, tired muscles, and arthritic joints. This is the ideal choice for any sportsperson on the road to recovery.
Our Shoe Insoles for Lower Back Pain
Powerstep Original Full Length Orthotic Insoles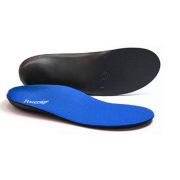 Shoe insoles are designed to improve your back pain if it's caused by problems associated with your feet, bad posture, and due to standing all day long. The Powerstep Original Full Length Orthotic Insoles are well recommended for reducing back pain, because they use a stabilising heel cradle and comfort cushion that reduces the impact of walking on the lower half of your back. The EVA base offers further cushioning protection, making them perfect for use throughout a long day at work.
Silipos WonderSpur Gel Heel Pad Insoles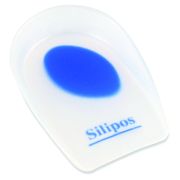 Ideal for reducing knee pain and back pain are the Silipos WonderSpur Gel Heel Pad Shoe Insoles, the number one, off-the-shelf orthotics that are prescribed by healthcare professionals. They act as dual density shoe insoles, helping to provide pressure relief when you walk from A to B. By simply inserting these comfortable insoles at the bottom of your shoes, you can help to take the pressure off your lower back while at work.
Choose the Right Product for Your Back
Choosing the right products for your back is important, so it's crucial that you select carefully if you want to ensure full lower back pain recovery. If you're after more information or want to see more products, please don't hesitate to check out our wide range of back support categories. This includes our Back Supports and Back Braces section, our Back Pain Relief section and our Back Support Cushions section.
If you have anything to add or a question about lower back pain please let us know in the comments below. Alternatively, you can find us on Facebook and Twitter.
Tags: Aids for Daily Living, Back Pain, Health and Care Expert Series, Rehabilitation, Top 5 Guides.
Shop Related Products
Bed wedge cushion for back support and neck support
Foam bed wedge can be used for sitting and sleeping
Improve conditions such as back pain, neck pain, acid reflux and bad posture
Includes a bed wedge and a soft, fleecy white cover
---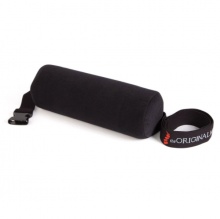 Lumbar roll-support for the lower back
Compatible with a wide variety of chair types
Available in a 4" and 5" diameter model
Medium density is ideal for most backs
---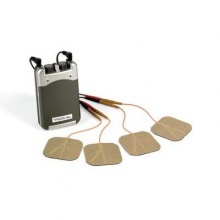 Dual channel TENS machine for back, shoulder, neck pain and more
TENS unit offers TENS therapy through easy to use analogue buttons
Supplied with leads and electrodes for self-administration
Promises pain relief for a wide range of conditions and injuries
---
Belt to support the lower back and ease discomfort
Treats back, sacroiliac pain and joint instability
Helps prevent acute pain from becoming chronic
Ideal for high-risk occupations with changes in loading
---
Helps with muscle spasm and sprains in the lumbar spine
Helps support an injured, weak or arthritic back during sports/daily life
Power straps help provide additional support and compression
Universal size (one size fits most) and unisex
---
Strong, medical-grade support
Deep heel cradle
Double layer and low profile casing
Friction reducing top fabric
---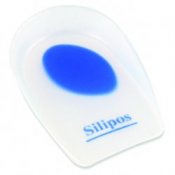 Provide maximum support and shock absorption;

Clear silicone construction with softer coloured insert for additional relief to sensitive areas;

Aids with calcaneal spurs, plantar fasciitis, heel spurs and knee and back pain;

Supplied in pairs.