Best Pressure Relief For Heels in Bed
Tuesday, 20 March 2018 | Eugene
Pressure sores can develop in anyone who spends long stretches of time lying down, regardless of whether it's due to illness, age or injury. For these people, special measures must be taken to keep friction, shear and pressure to a minimum, as these are the most common causes of pressure sores. While pressure relief cushions and mattresses are often enough to prevent pressure sores, for some people additional measures must be taken to protect one of the most at-risk areas of the body: the heels.
Pressure Relief for the Heels in Bed
Areas of the body like the sacrum and the heels are more at risk than others – mostly due to their bony prominences and lack of subcutaneous tissue. Since these areas are rather isolated, they will often bear the lion's share of the weight in their section of the body, leading to painful pressure sores that are difficult to heal. To avoid sores and ulcers, pressure, shear and friction must all be dealt with, which are the main factors to consider when choosing a heel pressure relief product.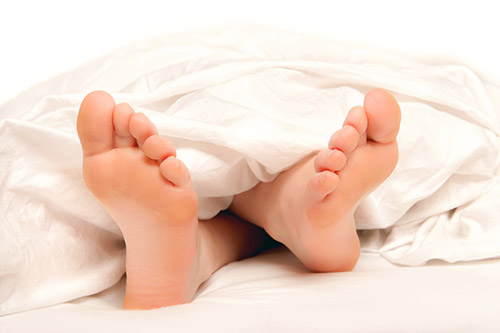 The heels are at risk of experiencing high levels of pressure while in bed
At Health and Care, we have plenty of experience dealing with pressure relief cushions and other aids, and we've selected a few of our best solutions for heel pressure relief. These products have helped our customers boost their comfort levels and prevent heel pressure ulcers, and we're confident they can do the same for you.
Softform Pressure Relief Heelpad (Double)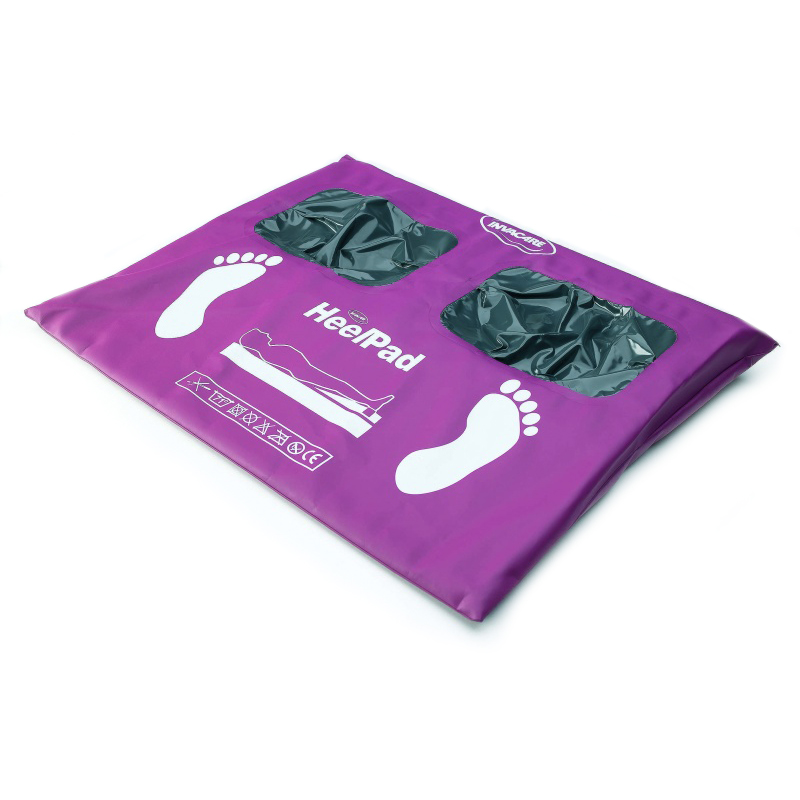 We start our list with a powerful and comprehensive heel pressure relief system: the Softform Pressure Relief Heelpad (Double). With two pressure-reducing gel heel sacs, this pad provides excellent weight distribution to all-but-eliminate the risk of pressure sores and discomfort on the heels. Each heel is immersed in its own gel sac that is filled with a controlled volume of fluid, ensuring remarkable comfort and consistency in pressure distribution.
For more concentrated relief, the Softform Heelpad is also available in a single-heel version.
Key Features: Gel sacs ensure consistent pressure relief and remarkable comfort, supplied with three protective covers.
Heel Pressure Relief Fleece Protectors (Pair)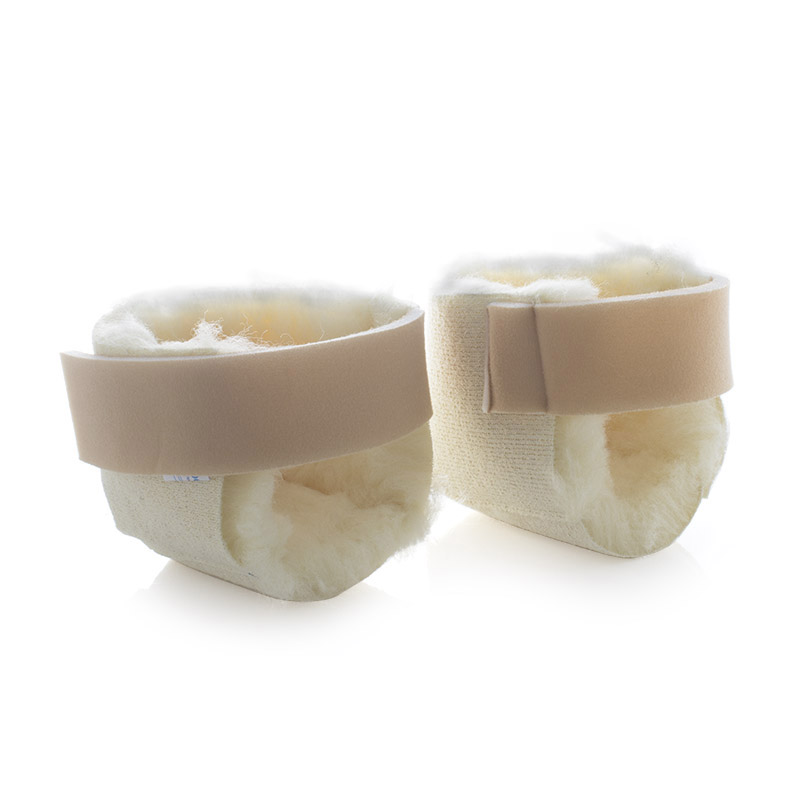 For those looking for high levels of comfort, and not necessarily medical-grade protection, we have some soft and luxurious heel protectors. The Heel Pressure Relief Fleece Protectors (Pair) are made with thick wool pile, providing excellent comfort and pressure relief in a cost-effective package. Heels will feel extremely comfortable and light, reducing the friction and pressure that may be felt after long hours of lying down. Supplied as a pair, these are a perfect option to boost your comfort and get rid of heel pain in bed.
Key Features: Made with soft and comfortable wool pile, supplied as a pair in one adjustable size.
Harvest Pressure Relief Heel Padding (Pair)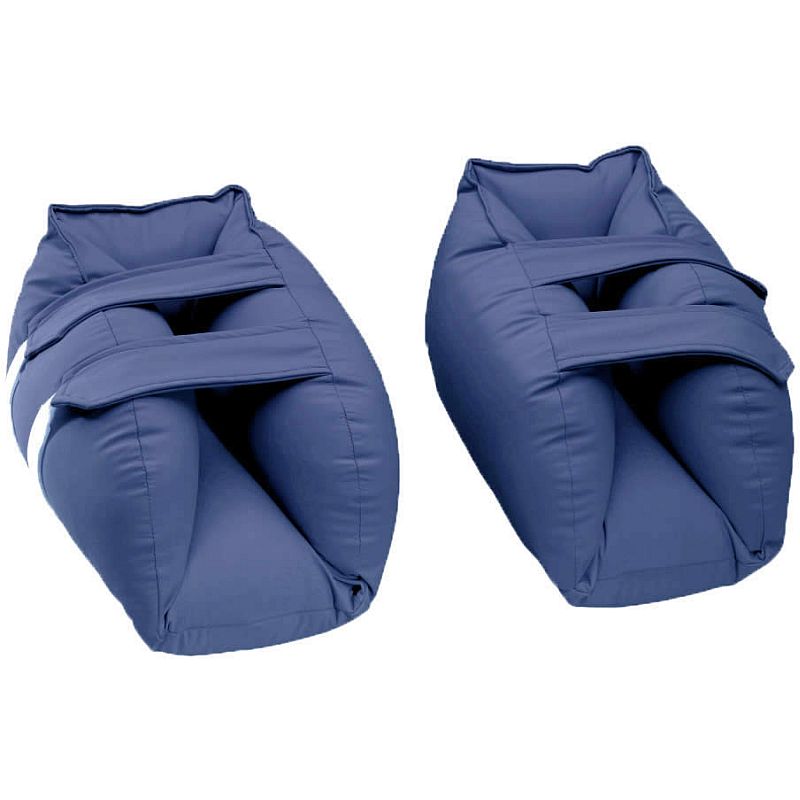 An upgrade on the above heel protectors, the Harvest Pressure Relief Heel Padding provides excellent support, comfort and protection to sensitive heels, and are fully adjustable to ensure they stay put throughout the night. These provide a high degree of comfort, and are made with a generous amount of fibre padding. The Velcro strapping makes adjustment simple, and each pad is supplied with a hygienic and soft two-way stretch, vapour-permeable cover for comfort.
Key Features: Filled with pressure-relieving fibres, stretchy, breathable and protective cover.
Systam Pressure Relief Heel Pad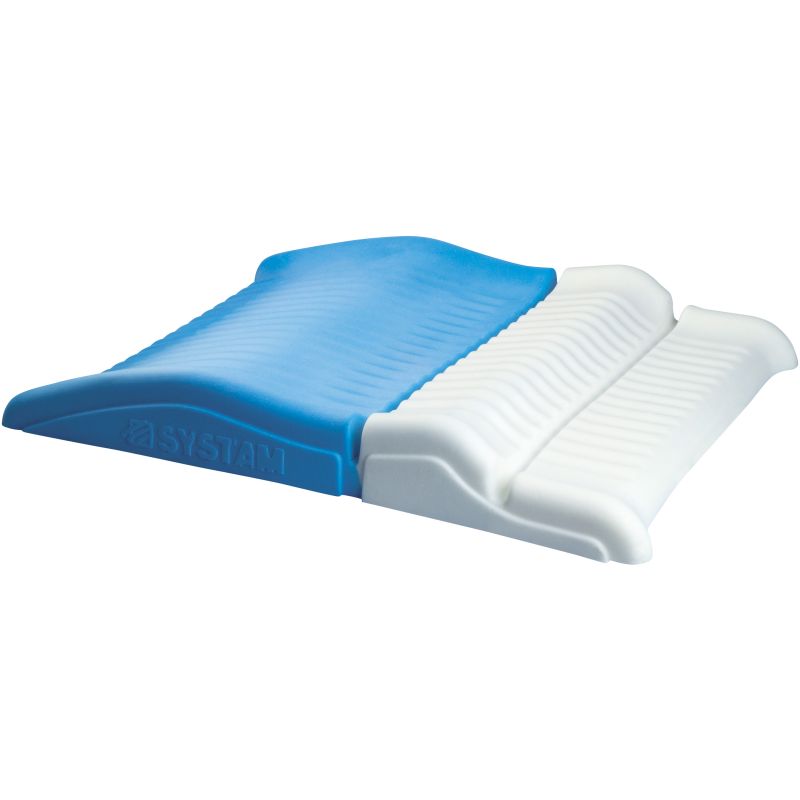 While effective heel pressure relief can be achieved with cushioning alone, often elevation of the legs and proper positioning are just as important. The Systam Pressure Relief Heel Pad is an ideal option for those at higher risk of heel pressure sore development, providing an advantageous slope for the leg that creates partial pressure relief on the heel.
Raised sides prevent slippage and stabilise the leg, while the soft, viscoelastic foam provides a soft and forgiving surface to minimise pressure on skin. Well suited to those with restricted lower leg mobility, this pad is complete with a cover coated in bi-stretch polyurethane, allowing it to move with skin to reduce shear and friction. For pressure relief for only one heel, a single Half Heel Pad is also available.
Key Features: Slope reduces pressure on heel, viscoelastic foam and multibearing surface reduce pressure on key points.
Systam Memory Foam Pressure Relief Heel Boot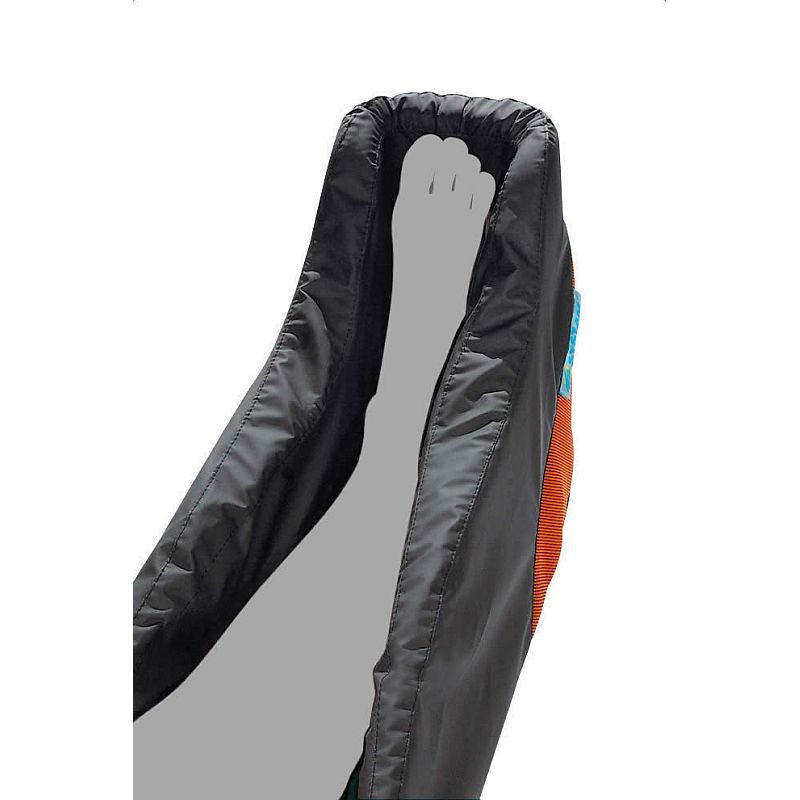 For patients at particularly high risk of pressure sores, or for those already suffering from ulcers, more serious measures may be necessary. Suited to post-surgical recovery or patients in intensive care, the Systam Memory Foam Pressure Relief Heel Boot provides powerful pressure relief with moulded memory foam that is shaped to prevent equinus distortion and rotation – a particularly heinous risk factor for pressure sores.
The zone at the base of the heel is completely cut away, enabling the heel to be entirely suspended for complete relief of pressure. A valley on the boot prevents excess pressure on the achilles tendon, making the boot a complete pressure relief solution for the lower legs.
Key Features: Moulded with foam to completely suspend the heel, prevents rotation for powerful and all-encompassing pressure relief.
Get Rid of Your Heel Pain for Good
Whatever your reasons for seeking relief from heel pain and pressure in bed – be they comfort and relaxation or a more serious risk of pressure sores – we're sure to have the heel pressure relief solution for you. Since the heels are a particular risk area for pressure ulcers, it may be wise to tackle your pressure problems in yourself or your loved ones before they begin. Pressure sores can be very difficult to heal once they've occurred, so tackling the problem when it's simply a small amount of discomfort is always wise.
Want to take a look at our entire range of products for heel pressure, ranging from the simple to the more elaborate? Take a look at our Heel Pressure Relief category, all available with free UK delivery on all orders!
Do you have any questions about these products, or one of our other pressure relief options? Let us know in the comments, or find us on Facebook and Twitter!
Tags: Health and Care Expert Series, Learn about Conditions, Top 5 Guides
Shop Related Products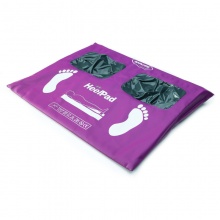 Gel-filled pad to reduce pressure on both heels
Ideal for bedbound and immobile patients
Made with two gel sacs to allow excellent pressure displacement
Also available in a single size for only one heel
---
Plush wool pile heel protectors for pressure relief
Essential wear for those with pressure sores or ulcers
Soft strap for extra comfort and an adjustable fit
Sold and supplied as a pair
---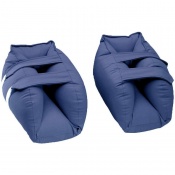 Offers a high degree of patient comfort and protection
Protects the heel area from pressure damage
Protects the patient while they are seated or in bed
Edges are fixed with Velcro strapping for secure support
---
Made of Viscoelastic foam with memory effect
Bi-stretch Polyurethane coating reduces friction and shear effects
Well suited to cases of moderate loss of mobility of the lower limbs
Ideal solution to people at risk of pressure sores on heels
---
Cut out ensures that the heel is totally free of pressure
Length and shape of the boot prevents hyperextension
Suitable for patients at high risk of pressure sore development
Reduces friction and shear effects from bed contact