Best Post-Operative Footwear to Help You Heal
Monday, 19 June 2017 | Paul
Foot, ankle, and toe surgeries are all major health events in any person's life and should never be taken lightly. As with any other surgery, the recovery process is usually long, arduous and quite often demoralising, so it is important to pick up and maintain good habits regarding your footwear throughout the recuperation.
When setting any important life goal, determination is the key to success. Making a conscious and firm decision to discover and wear the best post-op shoes available is the first step towards a full and successful recovery.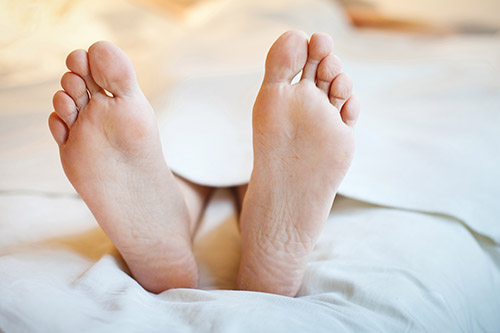 The next step includes forming a plan and sticking to it. Here at Health and Care we are well aware of how difficult it can be to get the right information about proper post-operative footwear, which is why we have decided to present you with a few options in this short and comprehensive guide.
What Not to Wear After Foot Surgery
While it's best to wear only specialised post-op shoes for quite some time after your foot surgery, it is absolutely crucial to avoid shoes with:
Heel elevation (high heels)
Toe spring (sports shoes)
Toe taper (pointy shoes)
Rigid soles (hiking boots)
By staying away from these shoes, you will help to prevent any unwanted damage from occurring to the foot during recovery.
What Should the Perfect Post-Op Shoe Be Like?
The perfect post-operative shoe should first and foremost respect the natural foot and toe anatomy.
Comfort must always come first, so your ideal post-op shoe should feature a square-toe design and greater depth to accommodate any additional dressings or extensive swelling. Make sure the shoe has a non-slipping sole and fits you perfectly to prevent any unfortunate incidents or difficulties.
Darco Post-Op Shoes
Darco were the pioneers in the market of post-operative shoes, as they were the first who recognised the need for advancement in the area of post-operative foot care.
In 1985 they successfully combined running shoe technology with post-op shoe design, and the result was the Darco MedSurg Shoe, the first post-operative shoe to incorporate a semi-rigid sole design for greater patient comfort and faster healing.
Today, they offer a variety of foot products that cater to practically every foot condition.
The classic Darco Medsurg Shoe is still one of the best post-op shoes, with its square toe design, rocker sole for reduced plantar pressure, and Meta Shank protection for a high level of rigid control over the metatarsal heads.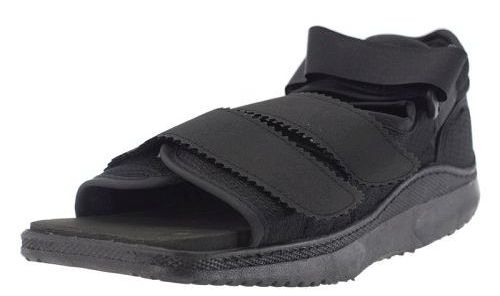 Darco Medsurg Shoe
If you are recovering from osteotomy procedures or surgery to treat such conditions as hallux valgus, the Darco Relief Dual Off-Loading Shoe is the right choice for you.
If you are suffering from diabetic foot syndrome, open wounds, and mild ulcerations, this pair of Darco WCS Wound Care Shoes Light is your best option.
Darco WCS Wound Care Shoes are designed specifically for Wagner Grade 3 or greater ulcerations, but are also suitable for bony prominences, diabetic care, and the long-term treatment of open wounds and ulcerations.
For post-operative immobilisation, strains or sprains of the lower leg, ankle or foot, try the Darco FX Pro Walker Boot.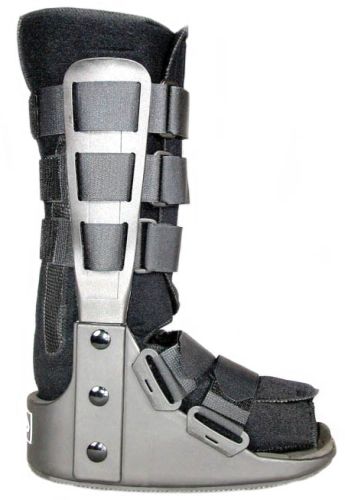 Darco FX Pro Walker Boot
How would you choose the right post-operative footwear? Share your thoughts below or on our Facebook or Twitter.