Best Pillows to Sleep Better 2022
Friday, 8 January 2021 | Eugene
A new year is upon us, and while many of us are eagerly awaiting the new advances in technology that will make our lives easier, why isn't there the same excitement about improvements to our sleep? In fact, pillows, mattresses and sleep products are always improving, so it only makes sense to update your bedding with the times. After all, what's more important than a good night's sleep?
What to Look for in a Pillow
When choosing the right pillow for you, there are a few key things to consider. The right pillow will be different for each sleeper, so it's important to think about how you sleep and what your needs are when making your decision. Here are a few key considerations:
How Do You Sleep? - Perhaps the most important thing to consider is how you like to sleep. A side sleeper will need a supportive ridge to fill the gap between your ear and the mattress, while a back sleeper will need the correct height to ensure the head isn't tilted too far up or down.
Which Material is for You? - The material your pillow is made from is key to maintaining your comfort. While down feather pillows were traditionally favoured, newer pillows tend to include more foams – most often memory foam. These denser materials provide greater support and prevent your head from moving to unnatural positions during the night.
What Makes You Uncomfortable at Night? - Most people will have one or two primary complaints about what affects their sleep, so it only makes sense to keep these in mind when selecting your pillow. Do you snore, get overheated at night or wake up with neck pain? These can all be alleviated to some degree with the right pillow, so making the correct choice is crucial to your sleep quality.
Best Pillow for Side Sleepers
Therapeutica Spinal Alignment Orthopaedic Pillow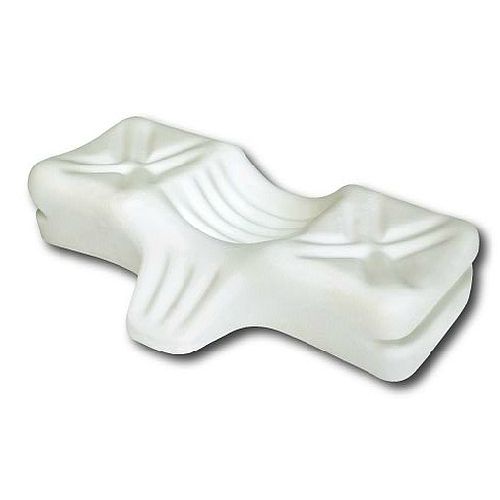 Side sleeping is the healthiest position for your spine, but standard down pillows can still lead to neck and back pain. The Therapeuetica Spinal Alignment Orthopaedic Pillow is designed to provide an ideal spinal position while sleeping, allowing you to wake every day without pain. With contours to support side sleepers as well as back sleepers, this may well be the last pillow you'll ever need.
Best Cooling Pillow to Prevent Overheating
Putnams Cervical Neck Pillow
If you've searched the web for a cooling pillow before, you've probably seen countless gel-topped pillows promising to keep you cool all night long, but these claims aren't all they're cracked up to be. When it comes to finding a cool pillow, ventilation and breathability are key, making the Putnams Cervical Neck Pillow the best choice around. Contoured to support your head and including recesses for ventilation and reduced ear pressure, this pillow is perfect for warm nights and those who run hot.
Best Pillow for Neck Pain
Harley Contour Neck Support Pillow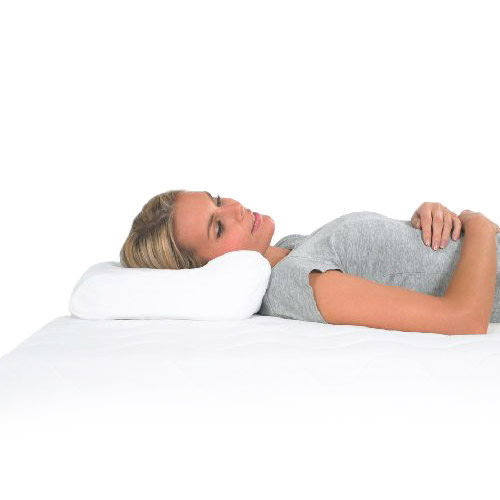 While most of the pillows on this list will help your neck pain, the Harley Contour Neck Support Pillow is our top pick for the job. Manufactured using liquid foam to provide precise support for the neck, this pillow is excellent for fully supporting the neck and shoulder gap, and is ideal for those with arthritis, upper back problems or a tendency to wake up sore. Great for side and back sleepers alike, this orthopaedic pillow is ergonomically shaped for proven comfort.
Our Most Comfortable All-Round Pick
Mediflow Water Base Orthopaedic Pillow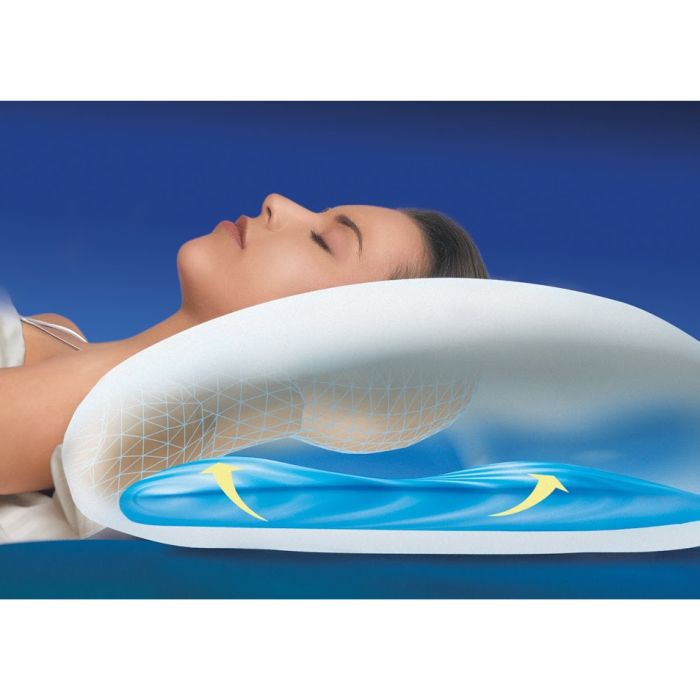 There's a lot of competition here on Health and Care when it comes to pillows, but there's only once choice according to our customer feedback: the Mediflow Water Base Orthopaedic Pillow. With a three-layer design including hypoallergenic fibre, thermal insulating foam and an adjustable water base, this pillow provides even, uninterrupted support, and is consistently praised by our customers for improving their sleep. Since this pillow can be adjusted with different levels of water, it can provide the perfect level of support for all users, making it ideal for back and side sleepers alike.
Our Pick to Avoid Snoring and Acid Reflux
Harley Bed Relaxer Bed Wedge Support Pillow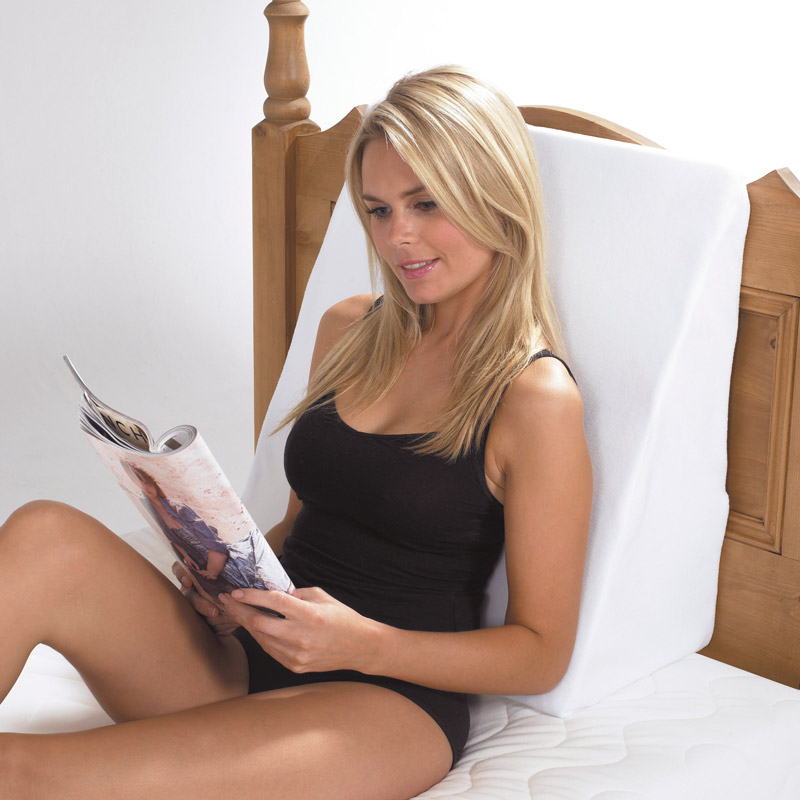 While most of us have slept flat on our back or side for most of our lives, this position may actually be causing a significant disruption to your sleep quality. The Harley Bed Relaxer Bed Wedge Support Pillow is designed to provide a slight incline for your upper torso, helping to alleviate snoring, acid reflux and more. While not strictly a pillow as it will require use of another pillow on top, this wedge can revolutionise your sleep, making it a crucial part of our list.
Sleep Better, Feel Better
Sleep is one of the most important things we do each day for our health, so if your old lumpy pillow is hurting your sleep, you owe it to yourself to upgrade. Our pillows are hand-picked by our product experts to provide maximum support and the best sleep quality possible, helping to you wake up feeling better and more refreshed than ever before. If you'd like to take a look at all of the pillows we have available to improve your sleep, feel free to browse our entire selection of Bed Cushions, Supports and Rolls.
Do you have any questions about our best pillows, or any of our other products to help you sleep? Please don't hesitate to let us know in the comments, or find us on Facebook and Twitter.
Tags: Harley Bed Relaxer Bed Wedge Cushion, Pillows, Sleep Better, Snoring, Therapeutica Spinal Alignment Sleeping Pillow
Orthopedic pillow for neck and shoulder pain
Designed as a spinal alignment and sleep comfort pillow
Can be used as a pillow for side sleeping
Non allergenic and non toxic materials for safe sleep
---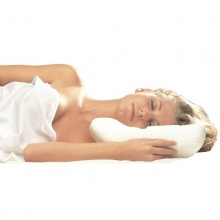 Contoured pillow with ergonomic shape for neck support
Corrects spinal alignment for more comfortable sleeping
Reduces pressure on neck, shoulders, and ears
Ideal for both side sleepers and back sleepers
---
Orthopaedic pillow recommended for neck pain and support
Supports the neck to reduce shoulder, upper back and neck pain
Comfortable pillow for back, side and stomach sleepers
Available in five different sizes to suit your precise requirements
---
Water-based pillow that reduces neck pain and improves sleep quality
Designed for those who suffer from neck pain, back pain, poor sleep and migraines
Outperformed all water-based pillows during a clinical test that measured sleep quality
Helps to rejuvenate, freshen and soothe daily stresses
---
Bed wedge cushion for back support and neck support
Foam bed wedge can be used for sitting and sleeping
Improve conditions such as back pain, neck pain, acid reflux and bad posture
Includes a bed wedge and a soft, fleecy white cover