Best Pillows for Shoulder Pain 2022
Friday, 10 December 2021 | Eugene
A good night's sleep is something most of us take for granted, and it's only when we have to deal with the lack of it that we realise what an important role it plays in our lives. If you often wake up during the night due to shoulder pain, it's more likely than not that you're using the wrong pillow for your sleep style, causing a misalignment of your neck, spine and shoulders.


This image shows how the correct pillow can align your shoulders and spine while sleeping
While shoulder pain while sleeping is most common among side-sleepers, as the image above suggests, it can result from any sleep style that doesn't align your spine. To optimise your comfort at night, orthopaedic pillows are usually the best option, but it can be difficult to decide between the vast array that are available. To help you along, we've had our product experts select five of our best pillows to get rid of shoulder pain.
Best Pillow for Side Sleepers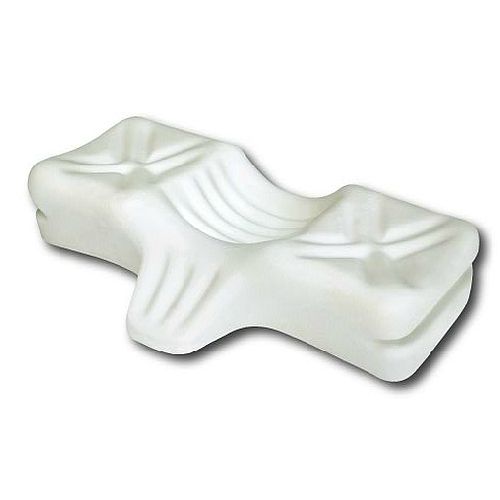 Our pick as the best option for side-sleepers looking to reduce their shoulder pain and improve sleep posture is the Therapeutica Spinal Alignment Sleeping Pillow. Perfect for sleeping in all positions, including side sleeping, this cleverly designed pillow provides you with crucial support for your head, neck and shoulder, making it the ultimate side sleeper pillow.
Key Features: For all sleeping positions, ideal for side sleepers; made from hypoallergenic, non-toxic foam
Best Pillow for Neck Pain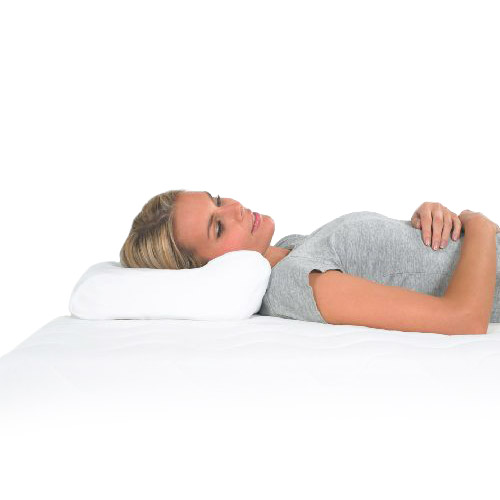 Neck and shoulder pain often go hand in hand, so it's important for your orthopaedic pillow to support both the shoulder and neck region equally. The Harley Original Orthopaedic Pillow for Neck Pain is one of our favourites, designed to fill the neck and shoulder gap to eliminate common joint pain in the neck, shoulders and back.
Key Features: Moulded from liquid foam to adapt to contours; supports the shoulder and back to eliminate joint pain
Best Pillow for Ear Pain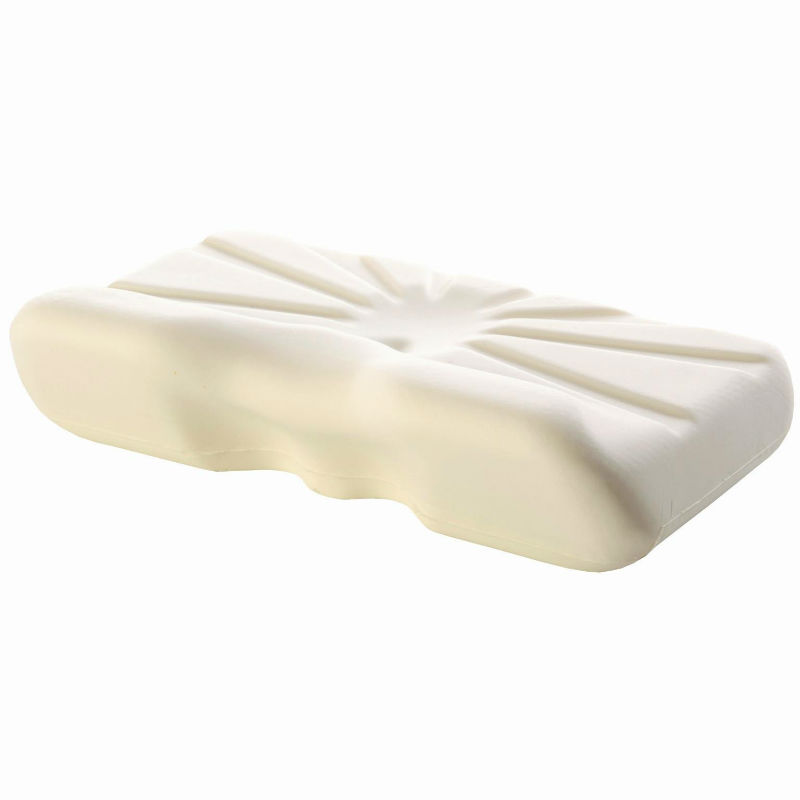 With a similar design to the Harley Original to combat neck and shoulder pain, the Putnams Cervical Neck Pillow is unique in that it also includes a clever ear recess to alleviate the ear pain sometimes caused by foam pillows. It also features contoured ventilation to keep you cool, providing enough extra features to be well worth the price.
Key Features: Contoured to reduce neck and shoulder pain; unique recess to prevent pressure on the ear while sleeping
Best Cervical Roll for Shoulder Pain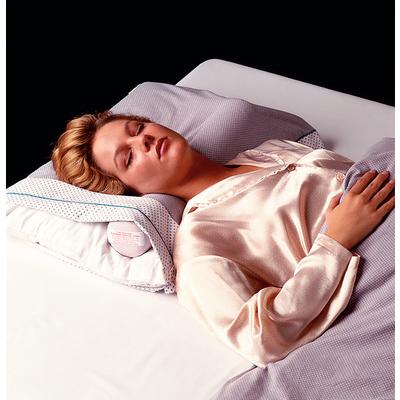 The Mckenzie Cervical Roll Cushion is a great alternative to an entirely new pillow, and can be placed inside your current pillowcase for added shoulder and neck support. Helping to align your spine in a similar manner to the above cushions, this is a perfect choice if you're reluctant to change the design of your bed, or are often travelling.
Key Features: Boosts the support of your current pillow, an ideal choice if you're reluctant to change pillows
Best Travel Pillow for Shoulder Pain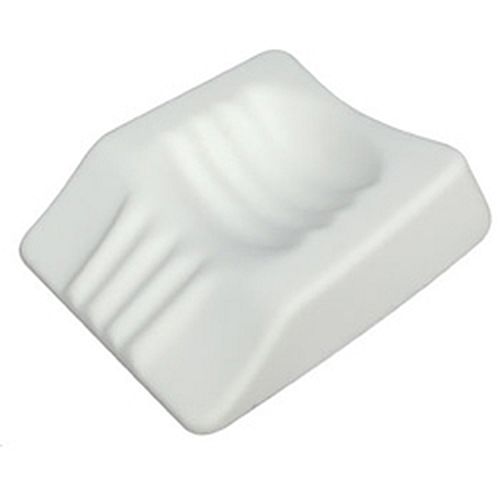 Sleeping on uncomfortable hotels pillows can quickly ruin even the best holiday, especially if you're suffering from sensitive neck or shoulders. The Therapeutica Spinal Alignment Travel Sleeping Pillow offers all the benefits of the classic Therapeutica Spinal Alignment Sleeping Pillow while in a convenient travel size, and is perfect for sleeping on your back or your side.
Key Features: Ideal alternative to hotel pillows; great for back and side sleepers; offers shoulder and neck pain relief
No Need to Shoulder the Pain
If you want to find the perfect pillow to help you relieve your shoulder pain, it's important to know exactly what your expectations are. Are you only suffering from shoulder pain, or do you want to keep your neck, head and upper back comfortable as well? Do you mostly sleep on your side, back or stomach? Do you want to be able to take your pillow with you when you travel? Whatever your demands, we believe these pillows are some of the best around.
What would your ideal pillow be like? Let us know in the comments below, or find us on Twitter and Facebook!
Tags: Aids for Daily Living, Pillows, Shoulder Pain, Sleep Better, Therapeutica Spinal Alignment Sleeping Pillow, Top 5 Guides
Shop Related Products
Orthopedic pillow for neck and shoulder pain
Designed as a spinal alignment and sleep comfort pillow
Can be used as a pillow for side sleeping
Non allergenic and non toxic materials for safe sleep
---
Orthopaedic pillow recommended for neck pain and support
Supports the neck to reduce shoulder, upper back and neck pain
Comfortable pillow for back, side and stomach sleepers
Available in five different sizes to suit your precise requirements
---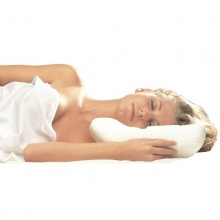 Contoured pillow with ergonomic shape for neck support
Corrects spinal alignment for more comfortable sleeping
Reduces pressure on neck, shoulders, and ears
Ideal for both side sleepers and back sleepers
---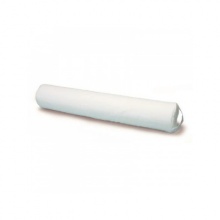 Helps relieve postural neck and shoulder pain

Includes washable poly-cotton cover

To be placed inside an existing pillowcase

Can improve sleep quality and spine health
---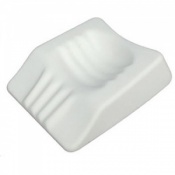 Convenient travel size;
Ability to sleep on side or back;
Relief for shoulder, neck and back pain;
Supports the natural curve of the upper spine.