Best Pillows for Migraines
Monday, 29 April 2019 | Paul
Anyone who gets migraines knows how difficult they can be to manage. One solution many people overlook is reducing the chance of developing migraines with an appropriate pillow. We've put together a list of the Best Pillows for Migraines to help you find your ideal pillow.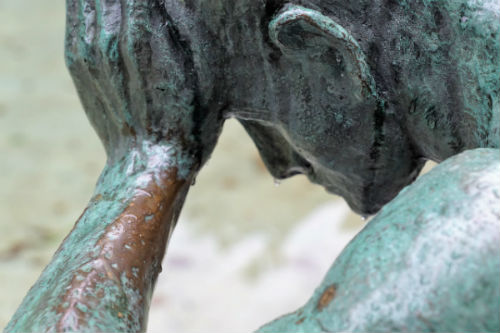 What Causes My Migraines?
There are lots of things that can trigger migraines and no one will know your migraines better than you. hen it comes to using a pillow to help soothe your migraines there are some important factors to keep in mind:
Interrupted sleep does not only put pressure on your physical and mental health, it is also a common cause of migraines
Strong smells are one of the most common migraine triggers
Neck discomfort has been known to spread around the head and put pressure on the nerves behind the eyes, forehead and temples, which in turn can trigger migraines
How Can a Pillow Help with My Migraines?
The correct pillow can target these areas specifically to prevent migraines, as well as help to soothe their symptoms while they are in effect. The impact a good pillow can have on quality of sleep is self-explanatory, but the other two factors are more subtle. While there are special pillows which help with neck pain, the smell of a pillow is harder to predict and will require more active experimentation.
What Features Should I Look for In a Migraine Pillow?
There are several design elements to keep an eye on when it comes to soothing your migraine with a pillow:
Memory foam can offer some of the most consistent and bespoke support for your head at night. However, if smell is a common trigger for you caution may be necessary, since new memory foam pillows sometimes have a faint chemical smell.
Contoured designs can be a brilliant measure to support your neck and spine. By reducing pressure across your neck and head they reduce the risk of discomfort developing into a headache.
Cooling pillows mirror common therapeutic methods used for migraines and headaches. By keeping your head cool they prevent migraine symptoms from escalating at the same time as they help to bring the pain back under control.
Your general comfort is still the most important factor, since a bad night's sleep is liable to worsen your migraines anyway.
Which are the Best Pillows for Migraines?
Harley Designer Memory Foam Orthopaedic Support Pillow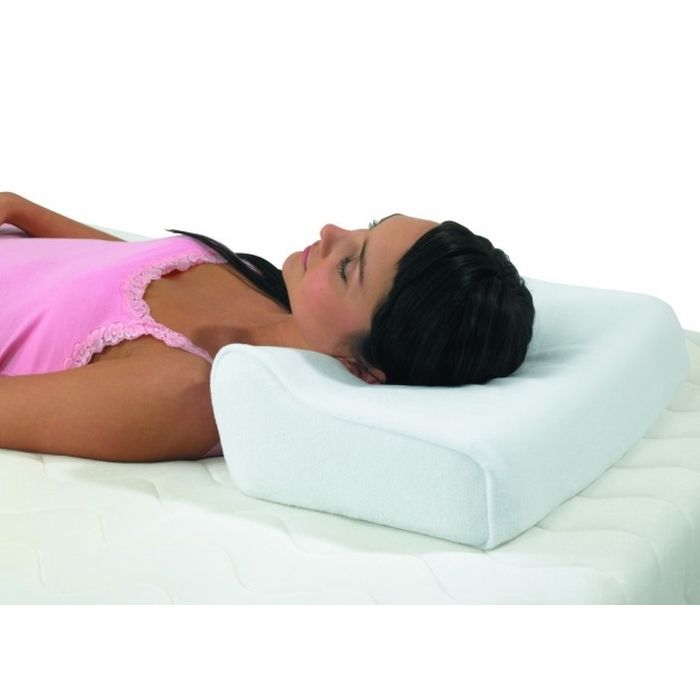 The Harley Designer Memory Foam Orthopaedic Neck Support Pillow uses memory foam and a contoured design to keep your head and neck fully supported. By maintaining correct neck posture through the night it can reduce neck pain which often contributes to the development of a migraine. It is available in five different size options to support your body type.
Pro11 Cooling Pillow for Better Sleep and Comfort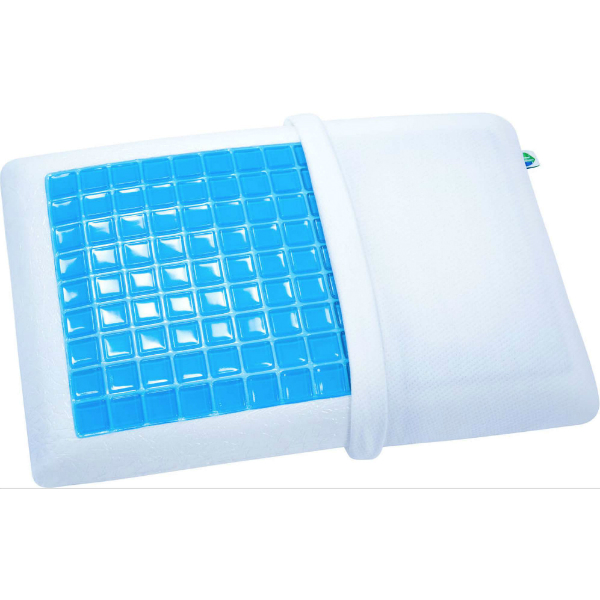 The Pro11 Cooling Pillow for Better Sleep and Comfort is a gel cooling pillow which remains cool throughout the night. The gel pads of this pillow actively pull heat away from your body to help soothe your migraine, while the memory foam of the pillow's body adapts to your head and provides bespoke support. Unlike water systems, the gel represents no leak risk.
Mediflow Water Base Orthopaedic Pillow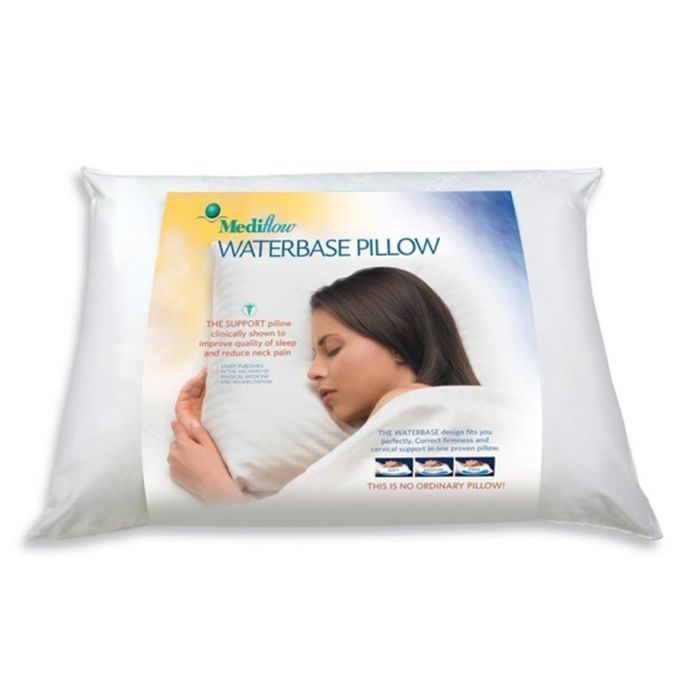 The Mediflow Waterbase Orthopaedic Pillow is a secure water based pillow. An adjustable water pouch is combined with a polyester top layer to provide robust support that is also comfortable, and less likely to trigger odour related migraines. Its water pouch not only a great way to align your neck correctly, it also offers a cooling quality which prevents you from overheating during the night.
Putnams Cervical Neck Pillow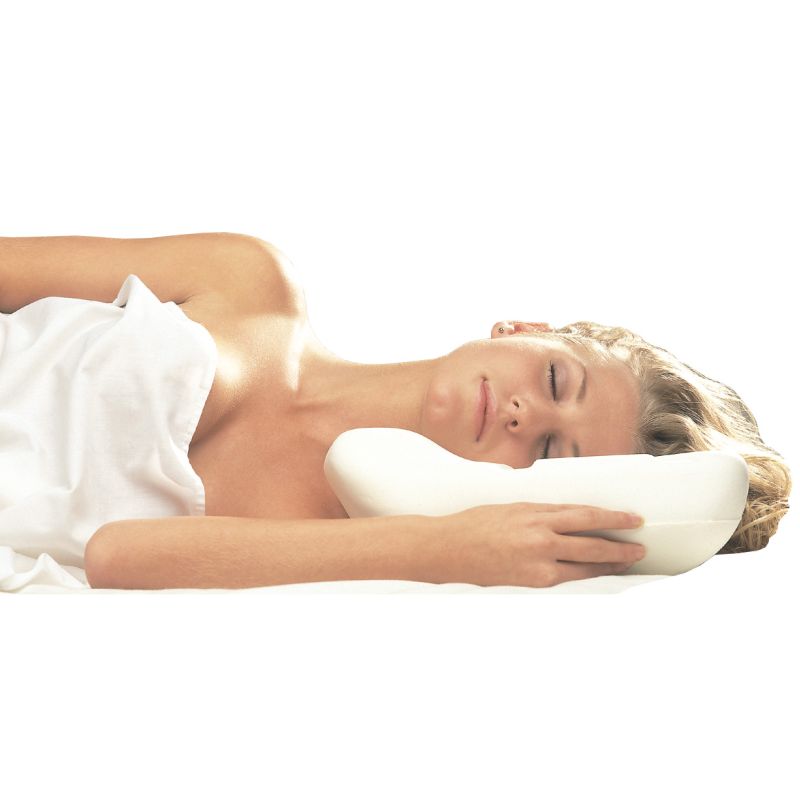 The Putnams Cervical Neck Pillow is a firm support pillow designed to suit a variety of sleeping positions. The contours in its design prevent your ear from becoming uncomfortably trapped while also providing ventilation to help prevent overheating. By providing close shoulder, neck and head support this pillow targets spinal pain and helps to reduce the risk of migraines forming.
If you have any questions about either migraine care or our supportive pillows please let us know in the comments below. Alternatively, you can find us on Facebook and Twitter.
Tags: Aids for Daily Living, Pillows, Pain Management, Sleep Better, Top 5 Guides.
Shop Related Products
Orthopaedic memory foam pillow for neck support
Provides contoured support to reduce neck and shoulder pain
Ideal for side, back and stomach-sleepers alike
Available in five shapes and sizes for customised support
---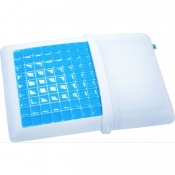 Memory foam pillow with revolutionary cooling gel cells
Provides contoured and firm support for head and neck
Gel layer cools the head in warm conditions
Can be used to treat headaches, sunburn and fever
---
Water-based pillow that reduces neck pain and improves sleep quality
Designed for those who suffer from neck pain, back pain, poor sleep and migraines
Outperformed all water-based pillows during a clinical test that measured sleep quality
Helps to rejuvenate, freshen and soothe daily stresses
---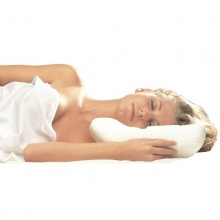 Contoured pillow with ergonomic shape for neck support
Corrects spinal alignment for more comfortable sleeping
Reduces pressure on neck, shoulders, and ears
Ideal for both side sleepers and back sleepers