What's the Best Pillow for Sitting Up in Bed?
Saturday, 31 July 2021 | Eugene
There are few places we value more than our beds, as a good night's sleep helps keep us energetic, healthy and happy. When it comes down to it though, our beds provide us with more than just a place to sleep, as we're almost all guilty of spending a few extra minutes (or hours) in bed to read, make a phone call, or check up on the world with our tablet, smartphone or computer. This blissful time is often interrupted by discomfort or a sharp pain in the back, but with the right bed wedge pillow, that doesn't have to be.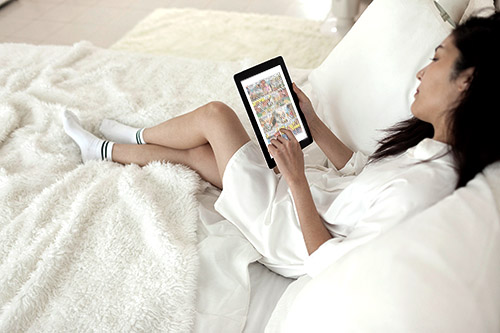 Sitting up in bed without the right pillow can cause back pain and discomfort
Bed wedge pillows are the ultimate accessory for sitting up in bed, helping us start our day without having to get up just yet. Not all are created equal though, with some providing far more support than others. Luckily, we're here to help, as we've had our experts put together a list of Our Best Pillows for Sitting Up in Bed, providing support, comfort, and the ultimate tool for the perfect day in.
Harvey Bed Relaxer Bed Wedge Support Cushion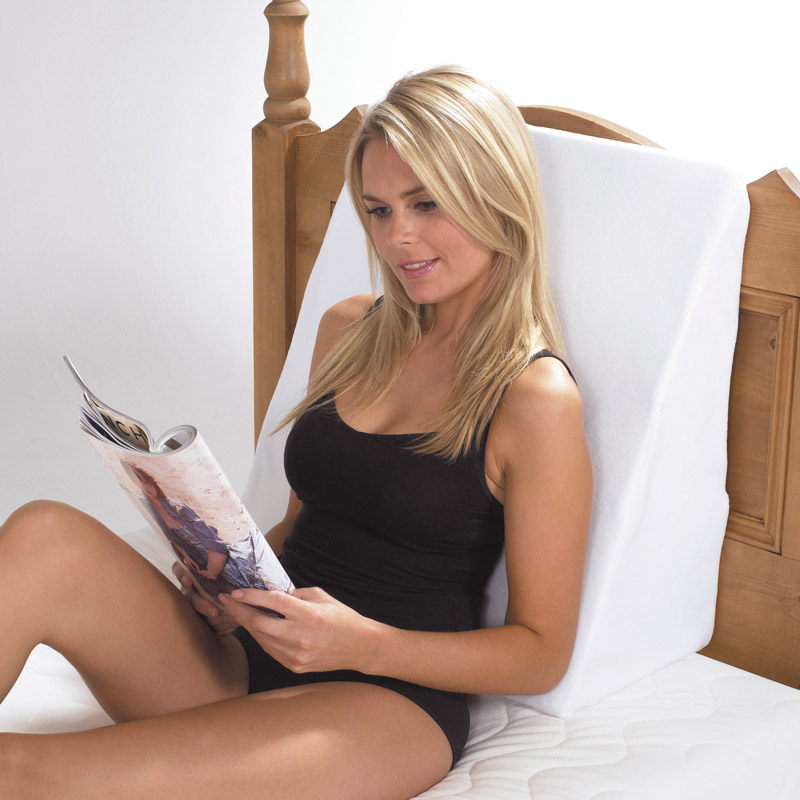 When it comes to pillows to help you sit up in bed, there's only one place to start: the Harley Bed Relaxer Bed Wedge Support Cushion. Shown here in white but also available with blue and pink covers, this cushion is made from a high quality foam, providing just the right give while providing plenty of support and comfort. Able to be laid flat to provide a comfortable elevated sleeping position, this cushion could quickly become your favourite item in the bedroom.
Key Features: Our top pick for sitting up in bed; made with supportive foam to provide comfort and stability.
Putnams Memory Foam Bed Wedge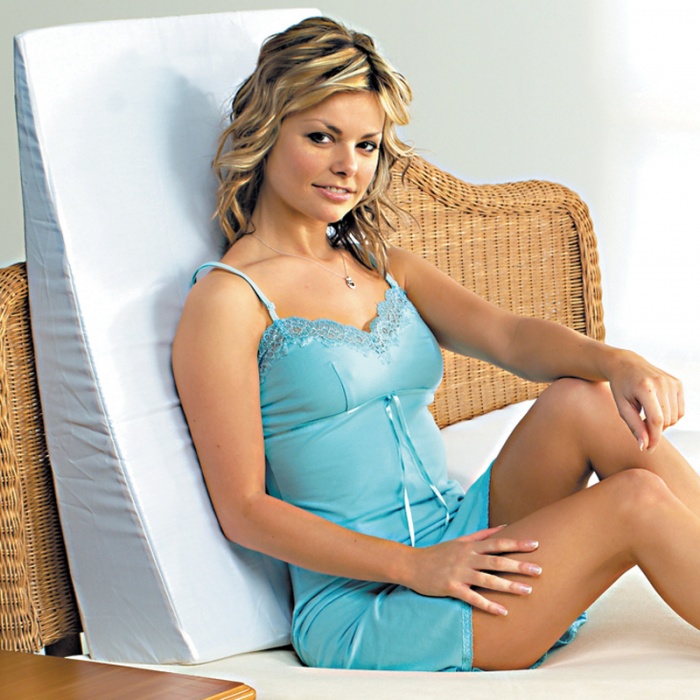 Putnams' entry into the sitting-up-in-bed category, the Putnams Memory Foam Bed Wedge, offers many of the same benefits of the Harley cushion with the addition of memory foam and a slightly shallower angle. Suitable for sitting in bed or for use under your regular pillow to provide elevation, this versatile cushion is made with two layers of foam to provide a mixture of support and moulded comfort. Also ideal for use at the end of the bed to raise your legs, this cushion is a perfect, versatile positioning solution.
Key Features: Offers a shallow angle and soft, high quality cover; made with two layers of dual density foam for support and comfort.
Memory Foam Prop-Up Bed Wedge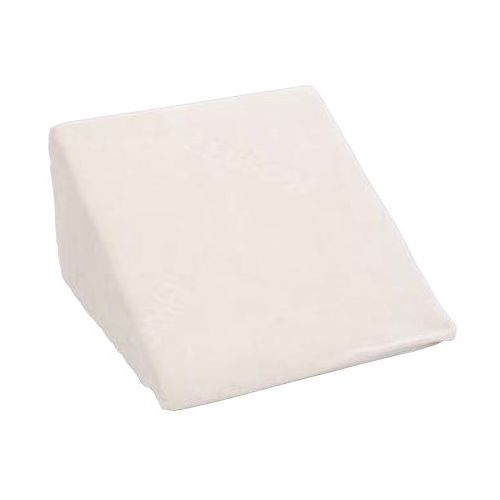 Last but not least on our list of the best pillows for sitting up in bed is the Memory Foam Prop-Up Bed Wedge. Much like the name suggests, this cushion will prop you up to sit comfortably in bed, and is designed to provide a healthy sleeping and sitting position for sufferers of hiatus hernia, glaucoma and respiratory problems. Suitable for use in a number of positions similar to the cushions above, this is another simple and effective way to make sitting up in bed more comfortable.
Key Features: Available in four colours; alternating magnet orientation for maximum field flow.
Sitting up in bed without a support can be comfortable for a few minutes, but after that, back pain and stiffness can make it more trouble than it's worth. To free you from the strains and pains of unsupported sitting, these bed wedges provide the perfect way to sit up in bed comfortably, giving you all the support and comfort you need. Want to keep browsing to make your time in bed as comfortable as can be? Check out our entire range of Cushions and Supports to take your comfort in bed to the next level!
Which bed wedge do you use? Let us know in the comments, or find us on Facebook and Twitter!
Tags: Bedroom, Comfort, Harley Bed Relaxer Bed Wedge Cushion, Health and Care Expert Series, Top 5 Guides
Shop Related Products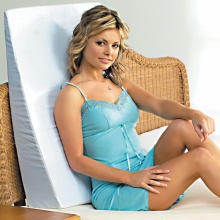 Bed wedge made with memory foam
Allows you to sleep at an angle for respirator benefits
Allows you to raise your legs to improve comfort and circulation
Memory foam version of the top selling Putnams Bed Wedge