Best No-Tie Shoelaces
Wednesday, 7 November 2018 | Eugene
When most of us think of shoes that don't require tying, we think of Velcro shoes for children, or a pair or slip-on loafers, but what if that same level of convenience could be added to more types of shoes? On top of that, what if the added convenience came with a better fitting shoe, making your shoes more comfortable all day long? In fact, both of these dreams are already a reality for the countless people who use no-tie compression shoelaces for their casual, dress and athletic shoes. If you're asking yourself which laces to choose, and how they can be right for so many shoes, read on to learn more!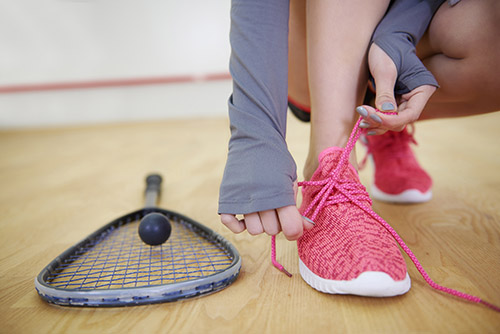 No-tie shoelaces make your shoes more comfortable while eliminating the risk of laces coming undone during activity
Benefits of No-Tie Shoelaces
Besides the obvious benefit of saving you time, no-tie shoelaces actually bring with them a whole range of benefits to the comfort and fit of your shoes. We've boiled it down to some of the key aspects that let our no-tie laces stand out above the rest:
Stay Comfortable All Day Long - Over the course of the day, your feet will naturally experience a small amount of swelling, which contributes to sore feet at the end of the day. No-tie shoelaces are designed to elastically expand with your feet, creating a consistent fit through your whole day.
Reduce Overheating and Increase Circulation - Since your feet are swelling, blood flow will be continuously cut off, and there will be less space in your shoes for airflow. No-tie shoelaces maintain an even pressure, helping to maintain proper circulation while allowing air in to prevent your feet from overheating.
Won't Come Loose During the Day - If you're someone who works in a high-risk environment or takes part in athletic activity, the last thing you want is your shoes becoming untied to provide an extra tripping hazard. No-tie shoelaces are designed to be more reliable than a standard knot, helping to all-but eliminate the chance of them becoming unexpectedly undone.
Eliminate Lace Migration - The gradual movement of your laces toward the bend of your foot is known as 'lace migration', and it's one of the primary sources of footwear-related pain. No-tie shoelaces eliminate this problem, meaning you'll be more comfortable, with less heat friction and fewer blisters throughout the day.
Best No-Tie Shoelaces for Sports and Exercise
Xtenex Accu-Fit Compression Sports Laces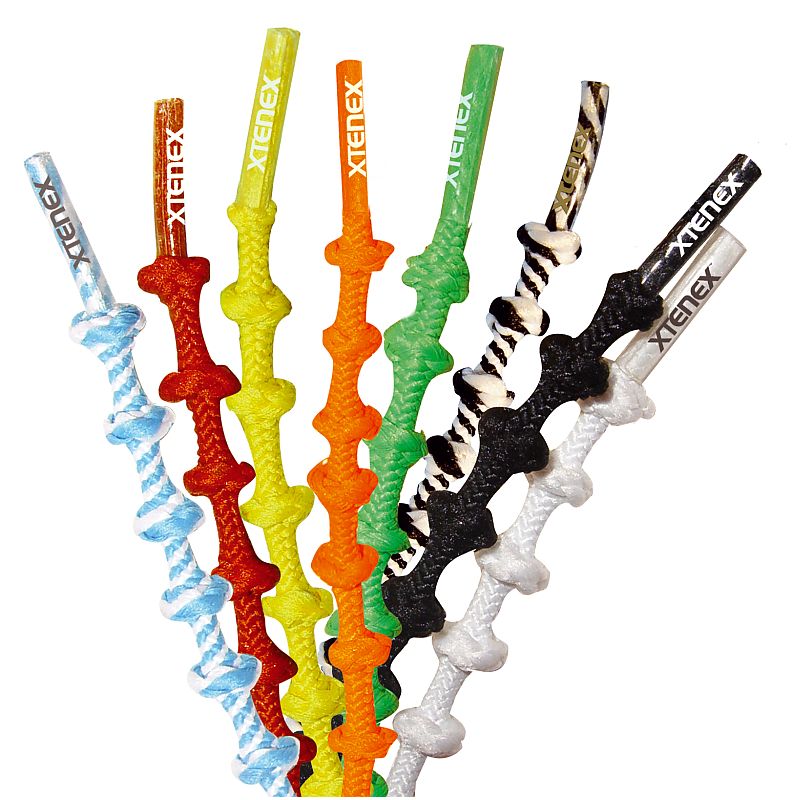 Keeping your feet comfortable is especially important when exercising, as swollen and painful feet become fatigued earlier, leading to lessened performance and a higher risk of injury. The Xtenex Accu-Fit Compression Sports Laces are designed with revolutionary technology that allows you to get the perfect fit, every time. They elastically adjust their tension throughout the day, allowing them to continuously mould to the specific shape of your feet for ideal compression. With knots that disappear once stretched and then reappear when loosed to provide a secure hold, these laces provide maximum comfort with minimal effort.
Stylish No-Tie Laces for Dress Shoes
Xtenex Accu-Fit Compression Shoe Laces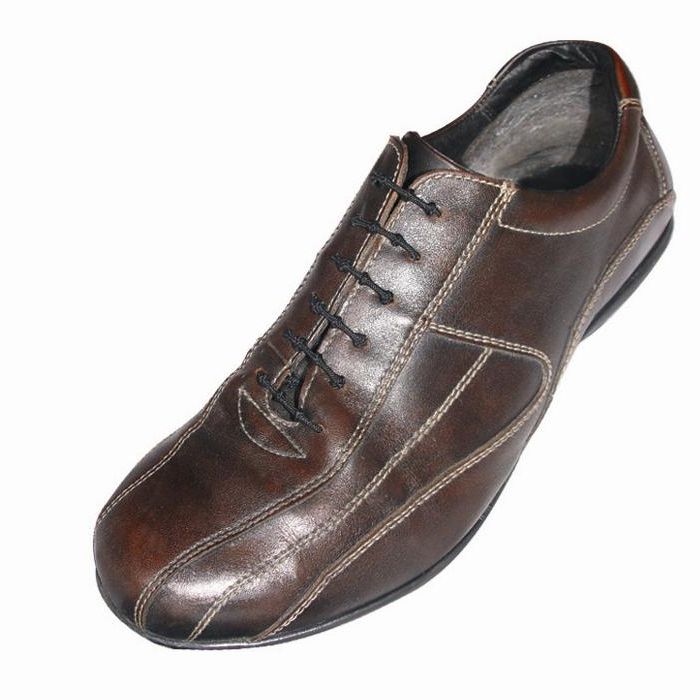 While the adjustable compression and secure fit that no-tie laces provide are great for sports, with a slight redesign they're great for use during work and formal occasions as well. The Xtenex Accu-Fit Compression Shoe Laces are made with the same disappearing-knot design as the sport version, but are slightly thinner and available in white and black to look great with dress shoes. The knots disappear when laced through your shoes, making them an ideal choice for keeping your feet both comfortable and stylish throughout your day.
Tough No-Tie Laces for Work and Hiking Boots
Xtenex Accu-Fit Compression Hiking Laces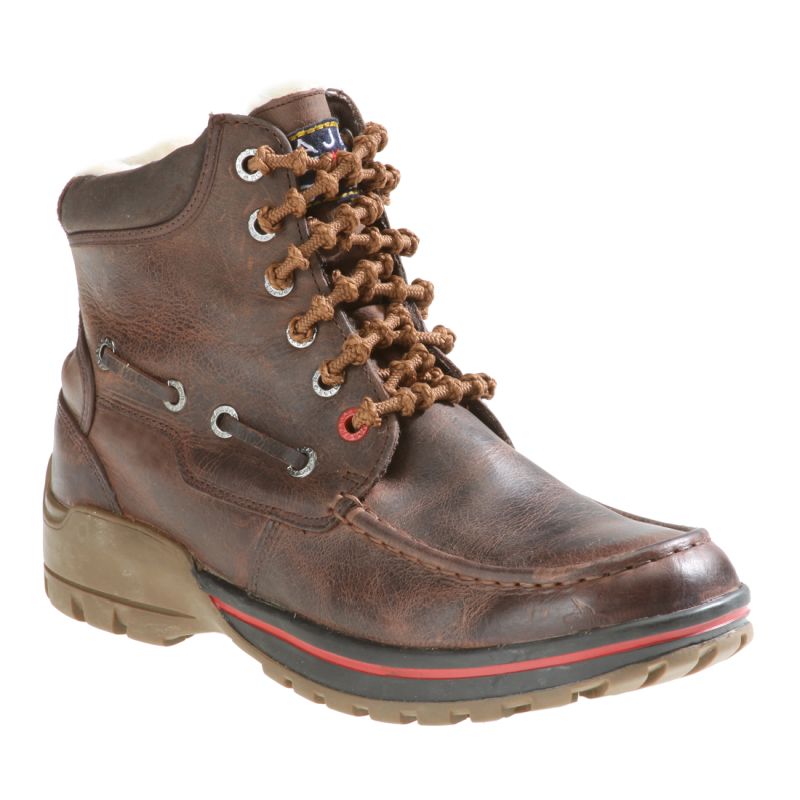 No-tie shoelaces can be especially useful for high-risk situations, making sure you go through your entire day without ever having to re-tie your laces or endure any tripping hazards. For these situations, the Xtenex Accu-Fit Compression Hiking Laces are a perfect fit, designed with an extra-thick, extra-tough design to ensure they're able to stand up to more than any other laces around. With the same comfortable compression and forgiving tension of all of the Xtenex no-tie laces, these laces are an ideal choice for anyone putting extra stress on their feet, whether due to standing all day at work or going on a long hike through the wilderness.
The Last Laces You'll Ever Need
There are so many benefits to our no-tie shoelaces without any drawbacks, making it tempting to give up conventional shoelaces for good once you've tried them. Xtenex laces are great for just about anyone, providing convenience, ease of use, comfort and even safety! At Health and Care we're all about comfort and safety, so once you've picked up a pair of Xtenex laces, why not try boosting the comfort of your shoes even more with our extensive range of shoe insoles?
Do you have any questions about our no-tie shoelaces, or any of our other products to make your shoes more comfortable? Let us know in the comments, or find us on Facebook and Twitter!
Tags: Fitness, Running, Shoes, Great Gifts
Shop Related Products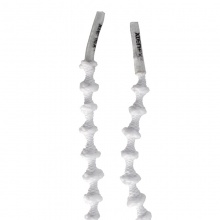 Laces that stretch for optimal fit every time
Uses adjustable compression knots to fit to your foot
Allows shoes to be easily slipped on and off
Used by world class and casual athletes alike
---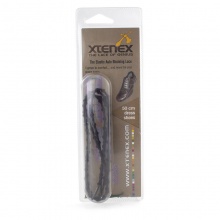 Pair of laces that ensure a tight, secure fit
Do not require tying, ideal for children and elderly
Smart design suitable for school and dress shoes
Compression knot technology prevents pain and sore feet
---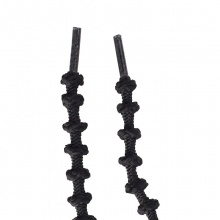 Laces that provide a secure, catered fit
Ideal for all-day workers and hikers
Compression knot design prevents foot pain
Do not require tying making them suitable for high risk situations