Best nico Design Extra-Long Shoehorns
Wednesday, 30 October 2019 | Paul
William Morris' classic rule dictates that every object should be either beautiful or useful, and these shoehorns excel in both capacities. Benefitting from nico's unique handle designs, these traditional tools are ideal for those suffering from back pain or flexibility issues, letting the user slip their shoes on and off with ease and comfort. While some inventions have certainly lost their usefulness over time – the fax machine, VHS tapes and floppy discs, the shoehorn has retained its use throughout the ages.
If you own some particularly treasured footwear, then a shoehorn will prevent damage to the heel as you slip your foot inside. Read on for our guide to nico Design Extra-Long Shoehorns, as well as our favourite picks.
How Do I Use an Extra-Long Shoehorn?
Remain standing
Position your shoehorn so the scoop is upward and faces your heel
Hold onto the handle and slide your foot down the tool and into your shoe
Remove the shoehorn when your foot is fully in the shoe
What's the History of the Shoehorn?
One of the first historical mentions of the shoehorn was from the 16th century, when Queen Elizabeth I ordered 18 shoehorns to assist her with her royal footwear. In the past, shoehorns were made from the horns of animals, ivy, shell, silver or bone.
What Are the Shoehorns Made From?
These shoehorns are 70cm long, and made primarily from cellulose acetate. The centrepiece is made from rich, varnished wood, and the head is coated plastic.
Best nico Design Extra-Long Shoehorns
Best High-Society Shoehorn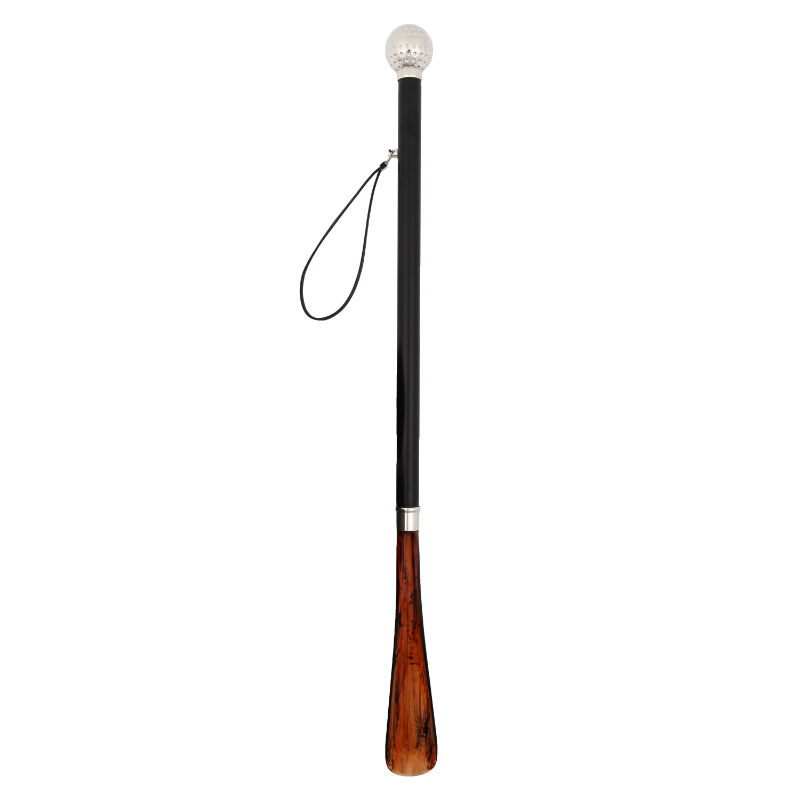 Pulling this nico Design Extra-Long Shoehorn with Golfball handle out at the country club is sure to grab everyone's attention! Whether you're eager to preserve your best business shoes, or your back feels worn out from all that *ahem* exercise on the green, this shoehorn will glean approving glances in the highest echelons of society.
Best Countryside-Glam Shoehorn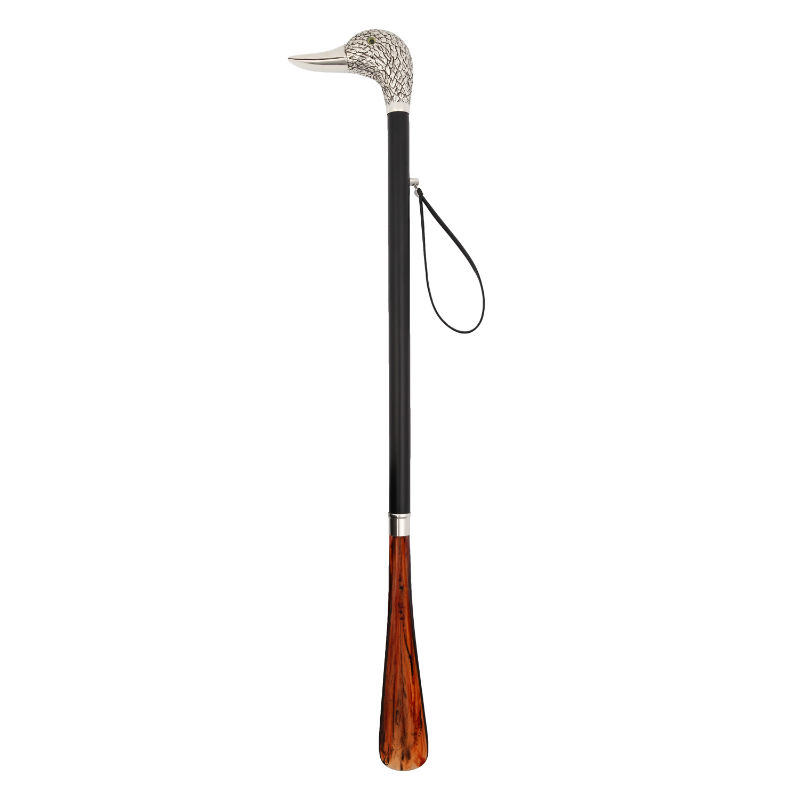 What bird is more symbolic of a refined country lifestyle than the good old British mallard? This nico Design Extra-Long Shoehorn with Duck Handle would be right at home in a sprawling manor or a rose-covered cottage.
Best Shoehorn for Rebels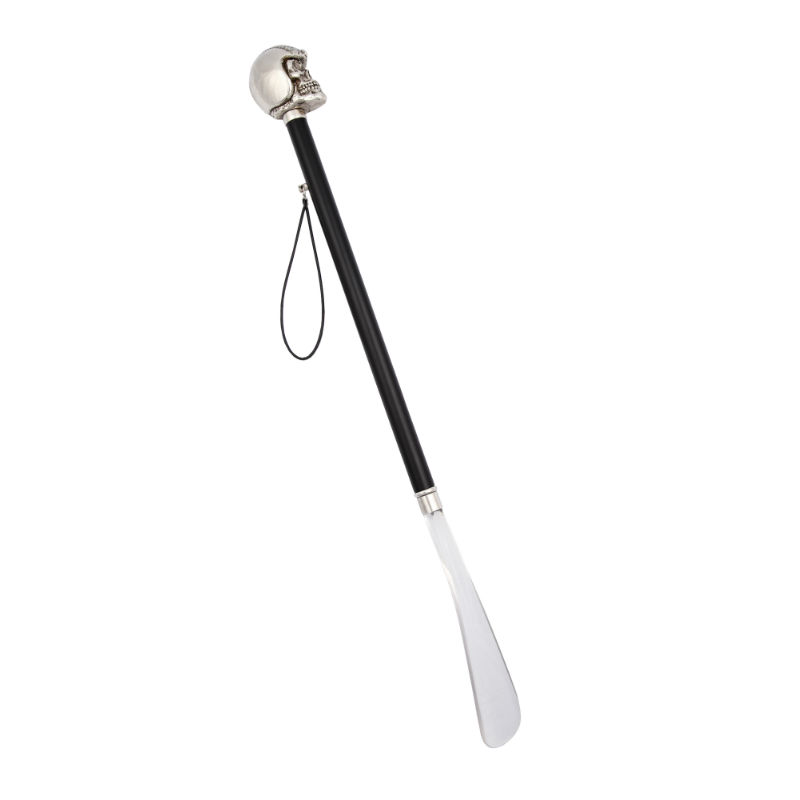 Even rebels can suffer from back pain. This nico Design Extra-Long Shoehorn with Hellrider Handle can help you slip into the tightest of knee-high leather boots. If you look closely, you can see the glint of it's silver grin in the darkness!
Best Shoehorn for Car Enthusiasts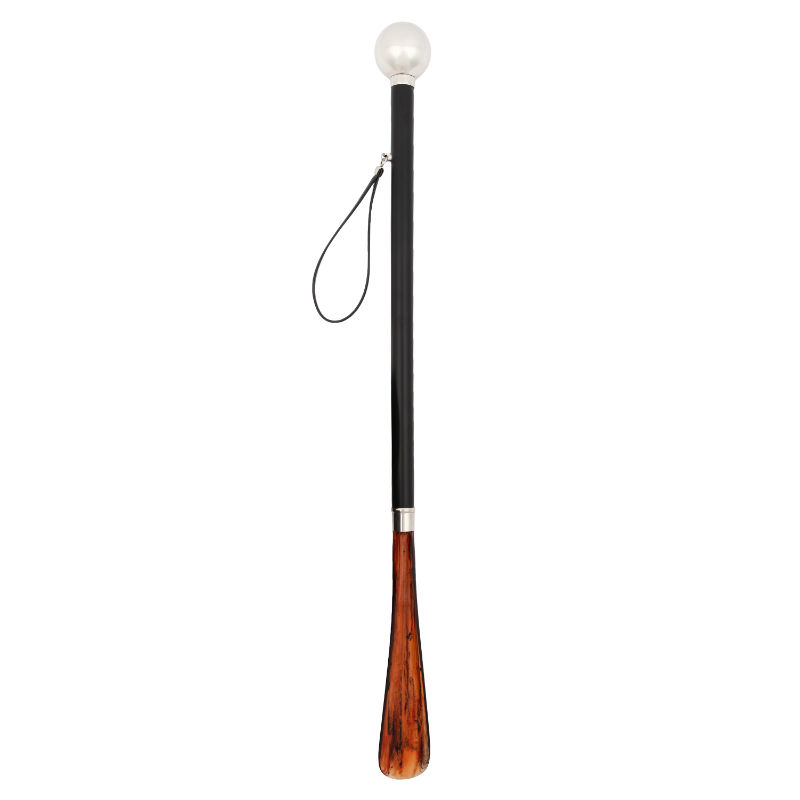 All car enthusiasts understand the passion for the open road. That means shoes are more important to them than they might be for others. With this nico Design Extra-Long Shoehorn with Gearbox Knob Handle, you can treat your shoes with the same care and attention that you would treat a vintage car.
Best Luxury Shoehorn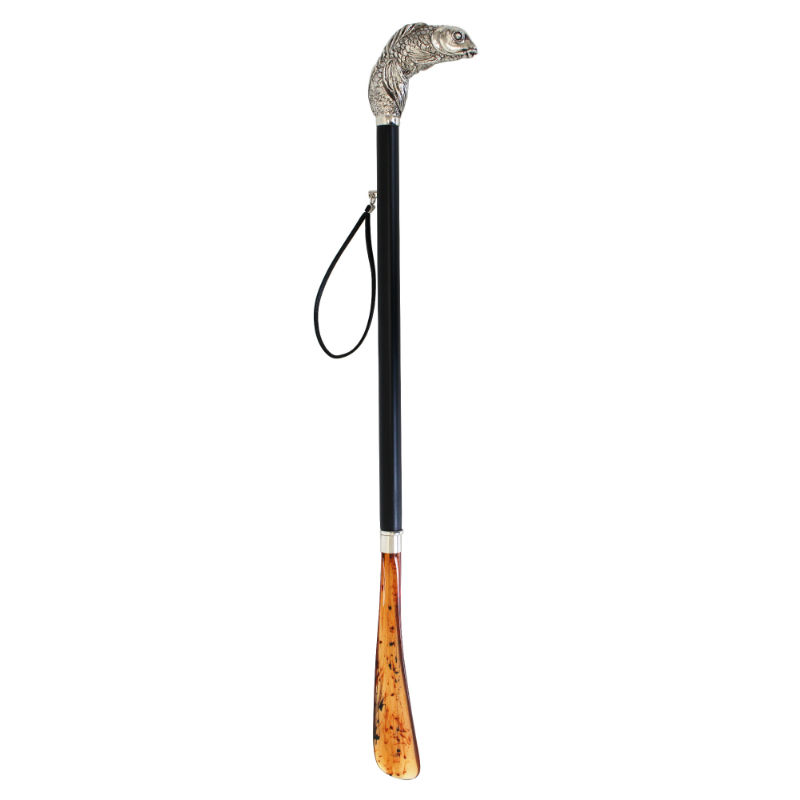 If you like to make a fashion statement with everything you do, then this nico Design Extra-Long Shoehorn with Koi Handle is ideal. Become the David Bowie of shoehorns and wow your friends and family with not only your fashion taste, but the speed with which you can put on your shoes.
Choosing the Right Shoehorn
The right shoehorn can ease back pain, as well as making a stylish accessory. For more information on our range of shoehorns, please see the Shoehorn category on our website.
Have any questions? You can call our Customer Care Team at 020 7720 2266, or get in touch with us on Facebook, Twitter, or leave us your thoughts below!
Tags: Arthritis, Back Pain, Brand Focus, Foot Care, Shoes