Best Neck Pain Pillows
1 Comment
Tuesday, 29 August 2017 |
Paul
Neck pain is a common condition that affects up to 25% of all women and up to 15% of men. While there are many possible causes for developing neck pain, such as neck strain, degenerative disc disease, a herniated disc or a pinched nerve, finding a proper pillow often helps reduce most types of neck pain and provide better quality sleep.
Finding that perfect pillow, however, is not as simple as it seems. It depends on a variety of factors, such as the specific cause of the pain or your sleeping style, and, with so many great options out there, choosing the right one can be a time-consuming process. Luckily, here at Health and Care we have assembled this Top 5 Guide to Best Neck Pain Pillows that will help you find the perfect pillow for relieving your neck pain.
Therapeutica Spinal Alignment Sleeping Pillow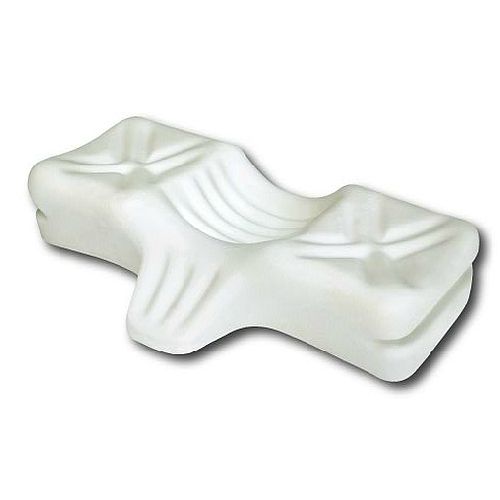 Designed to create correct spinal alignment for a great night's sleep, the Therapeutica Spinal Alignment Sleeping Pillow provides more than just support for your neck and head. Its ergonomic design keeps your spine aligned and your posture healthy throughout the night, ensuring you wake up well rested and pain free each and every morning.
Its unique design also makes this Spinal Alignment Sleeping Pillow ideal for side sleepers, who are often more prone to neck and back pain, caused by insufficient support during the night. Providing you with crucial head, neck and shoulder support, this pillow will make sure you enjoy sleeping on your side for as long as you like.
Therapeutica Spinal Alignment Travel Sleeping Pillow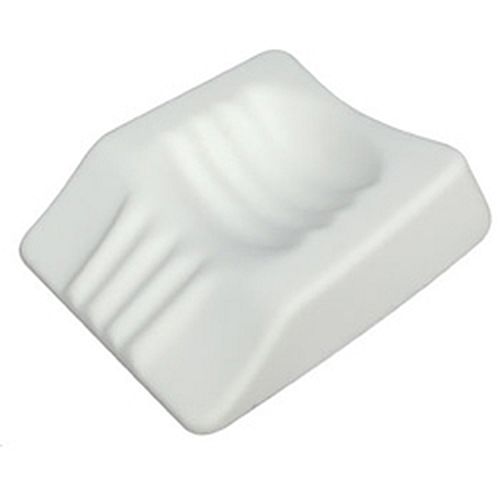 Don't let travel prevent you from enjoying your Therapeutica Sleeping Pillow and waking up well rested each morning. The Therapeutica Spinal Alignment Travel Sleeping Pillow fits into most suitcases and offers a great solution for any traveller who wants to enjoy a good night's sleep anywhere.
Just as its full-sized version, this sleeping pillow provides excellent support for your head, neck and shoulders, while keeping your spine in perfect alignment. This makes it ideal for both back and side sleepers.
Harley Original Supportive Neck Pillow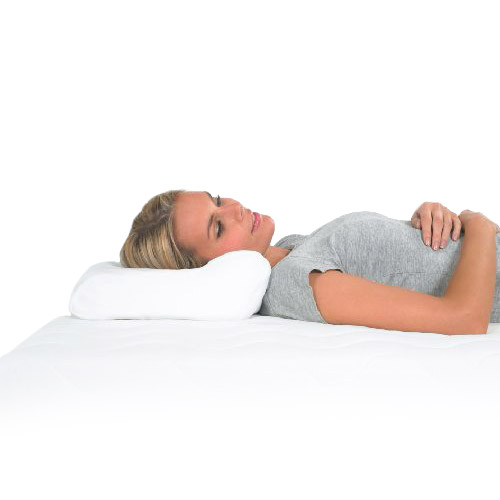 The Harley Original Supportive Neck Pillow is moulded from cold cast polyurethane to offer added support for both back and side sleepers. It also features a beautifully smooth surface that helps prevent facial wrinkles when side sleeping.
Just as with the Therapeutica, this Harley Original offers the perfect support for your head, neck and shoulders, yet at a much more affordable price. This makes it ideal for all those who are looking for a fast and effective neck pain relief, but who don't have any major difficulties with their spine or back.
Putnams Cervical Neck Pillow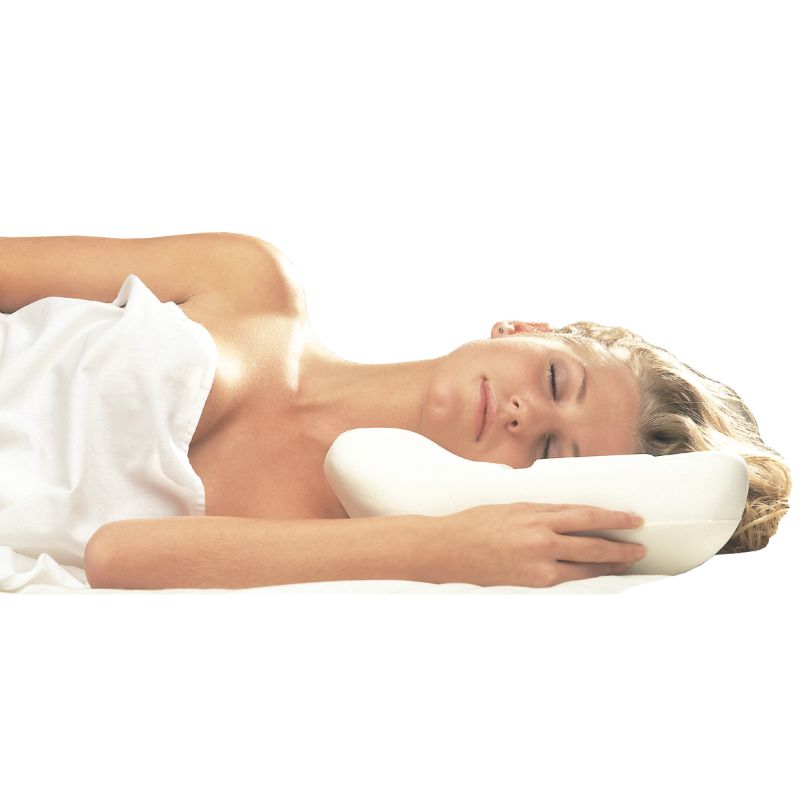 The Putnams Cervical Neck Pillow cradles your head, supports your neck and correctly aligns your spine whether you sleep on your back or your side. Yet unlike any other similar memory foam pillows, this one comes with a handy ear recess, which prevents the annoying feeling of "dead ears" when waking up in the morning.
Furthermore, this Putnams Pillow is contoured to provide excellent ventilation when sleeping, ensuring the perfect rest not only for your neck and spine, but your skin as well. With its combination of support and comfort, achieving a comfortable night's sleep has just become much easier.
Mediflow Water Base Orthopaedic Pillow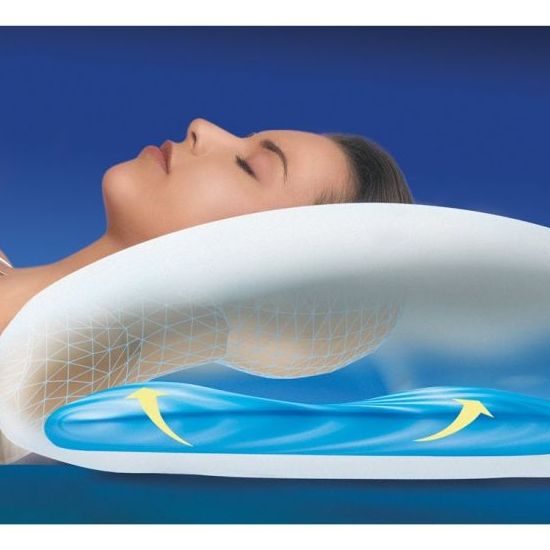 While memory foam pillows do work wonders for some people who are suffering from neck pain, they are not adjustable and cannot be entirely personalised. The Mediflow Water Base Orthopaedic Pillow is an innovative pillow consisting of three different layers: a soft hypoallergenic polyester fibre, a thermal insulating layer, and a firmly secure water pouch that provides the highly responsive head and neck support.
This water base technology allows you to adjust the support level that suits you best, giving you a more personalised support that alternatives all mentioned above, and at an affordable price. The Mediflow Water Base Pillow will help you soothe your nighttime stress, freshen your appearance and restore your energy each night.
Say Good Night to Neck Pain
Severe neck pain can have a harsh impact on our daily lives and the suffering may seem like it will last forever, yet the solution to this common problem is closer than you have ever imagined. Getting a high-quality pillow that provides the perfect support for your head, neck and shoulders during the night is the simplest and highly affordable way to get rid of neck pain once and for all.