Best Microwaveable Heat Pads
Tuesday, 16 October 2018
Whether you're suffering from stiff muscles or are looking to cosy up on a cold day, having a reliable heat pack on hand is a must. While most of us have grown up using water bottles for a burst of warmth when it's needed most, these can be time consuming, messy, and really won't hold their heat as well as some other materials. As with most things in life, a modern solution is steadily replacing our old ways, as microwaveable heat pads are now making the inconvenience of hot water bottles a thing of the past.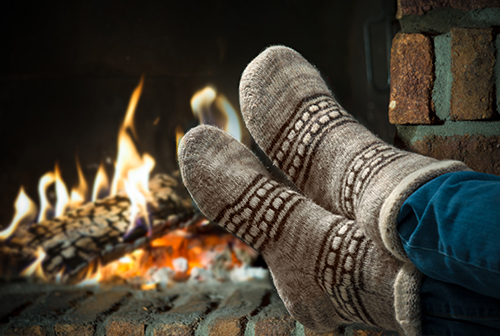 Besides soothing muscles, microwaveable heat pads can make a winter night cosy and comfortable
Heated in the microwave in a matter of seconds, microwaveable heat pads can make providing heat where and when you need it a breeze. They also tend to pack in more features than a hot water bottle as well, as different heat pads come tailored with body-specific shapes, built-in scents and even the ability to provide different types of heat (moist heat, for example). Since sorting through the multitude of microwaveable heat pads out there can be a bit of a challenge, our experts at Health and Care have taken it upon themselves to put together a list of the very best microwaveable heat pads available. Read on, and we're sure the perfect option for you is here for the taking.
Our Favourite All-Round Heat Pad
Blue Badge Company Blackwatch Tartan Microwaveable Lavender Wheat Warmer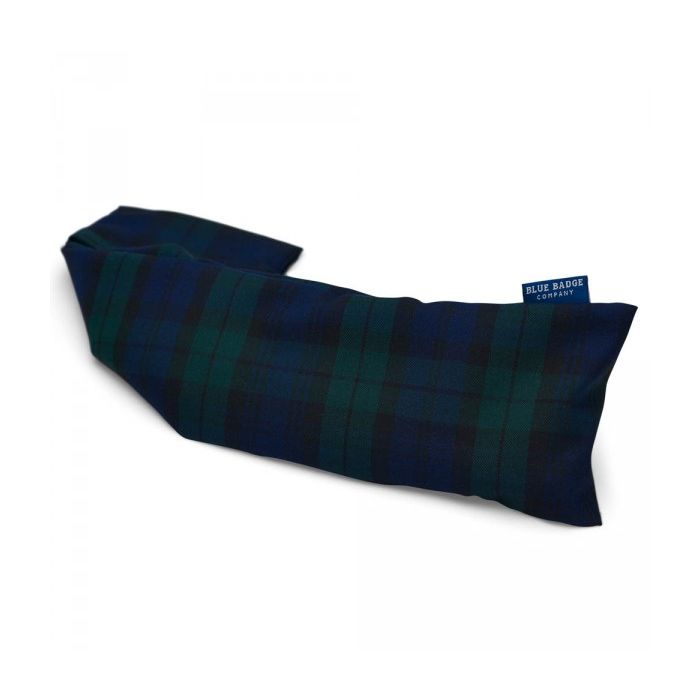 While this list is full of novel heat packs that will be perfect for different heating uses, we always prefer to start with a solid all-rounder. The Blue Badge Company Blackwatch Tartan Microwaveable Lavender Wheat Warmer is the perfect way to provide soothing heat to any area of your body, and is infused with a natural lavender scent that will help to soothe your mind. Keeping its heat for hours of relief from aches, pains or just the cold, this 100% natural heat pack moulds to your body to make your old hot water bottle a thing of the past.
Targeted Warmth and Relief
While an all-round hot water replacement can go a long way to getting you through the winter, sometimes the aches and pains in your muscles need something a little more customised. In that case, these next two warmers might be just what the doctor ordered.
Cherry Stone Neck and Shoulder Hot and Cold Pack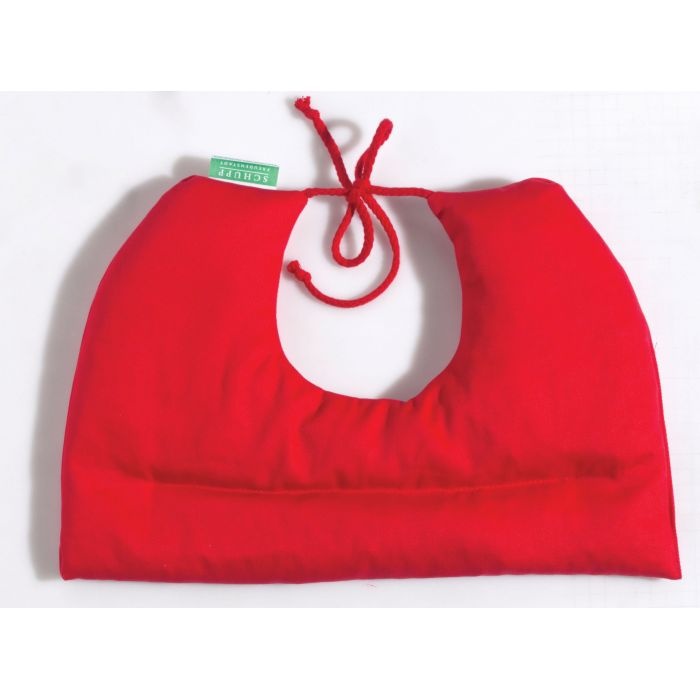 We've all felt a bit of pain in the neck from time to time, and trying to target it with a hot water bottle can be a frustrating ordeal. Enter the Cherry Stone Neck and Shoulder Hot and Cold Pack, designed to provide a moist heat treatment exactly where you need it; targeting the hard-to-reach areas of your neck, upper back and shoulders for effective relief. Filled with cherry stones that retain their heat much longer than other heat pads, this warmer will release moist heat that penetrates your muscles, providing more warmth and relief than you've ever felt before.
Cherry Stone Knee, Elbow and Ankle Hot and Cold Pack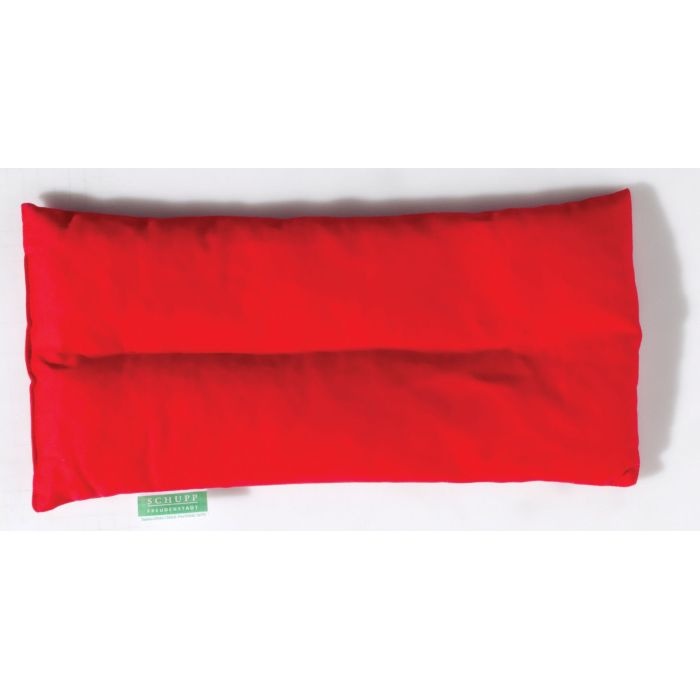 Whether you're looking for cosy warming or muscle relief, moist heat therapies are usually best, as they soothe both skin and muscles for complete relieving warmth. The Cherry Stone Knee, Elbow and Ankle Hot and Cold Pack works on the same principle as the heat pack above, using cherry stones that naturally keep their heat for longer, and release moist heat therapy into your muscles. Designed to target tricky areas and joints, this versatile pack can be a lifesaver when all you have is a flimsy, inconvenient hot water bottle.
Cosy and Convenient Warmers
Sometimes a standard heat pad won't do the trick, and you need something a little more versatile to fit your needs. Hotties is a trusted name known for its warming products, so it seems natural that we point out a few of their novel microwaveable heating solutions that can make your nights in that much more comfortable.
Hotties Microwaveable Footwarmer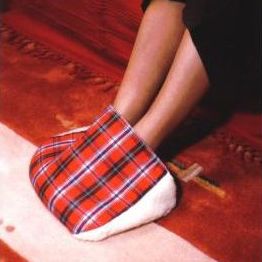 Cold feet are a reality of winter life, but that doesn't mean you have to live with them! The Hotties Microwaveable Footwarmer is designed as a simple solution to a problem we all face, putting the concept of microwaveable warmers to good use to keep your feet cosy on a night in. Heating in minutes for hours of comfort and warmth, this novel heat pack features a thermal pack that is inserted into the lambswool foot pouch, keeping both your feet warm and cosy as you watch TV, read your book, or just lounge around.
Hotties Tartan Fleece Microwaveable Micro Hottie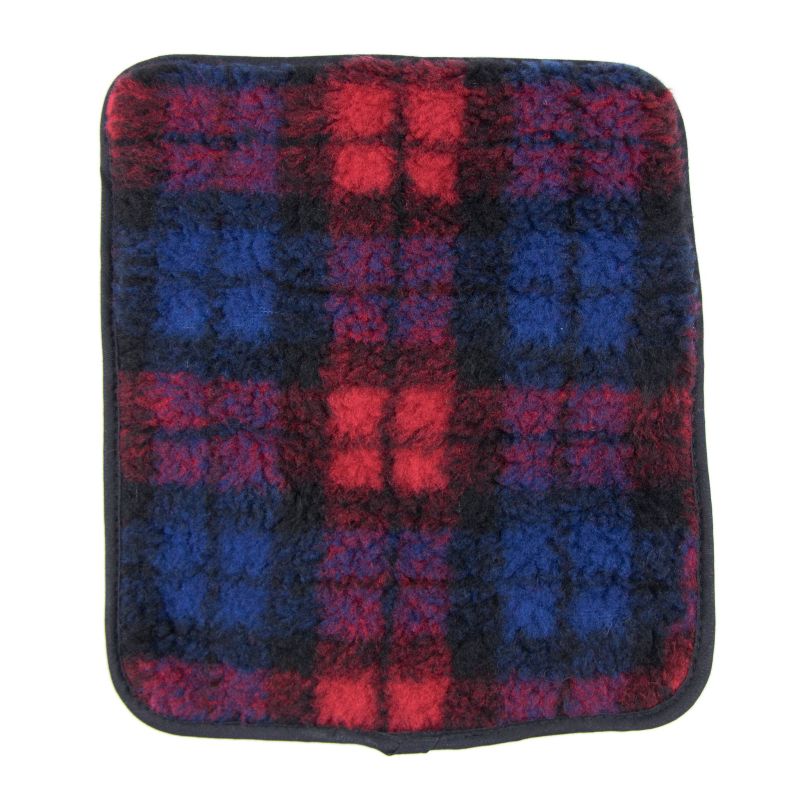 Good things come in small packages – a bit of a cliché, but never truer than here! The Hotties Tartan Fleece Microwaveable Micro Hottie packs the warming technology of Hotties microwaveable heat pads into a slim, portable package that's ideal for work or travel. You can even heat it in the microwave as you're on your way out the door to enjoy warmth during your winter errands! With a unique patented design that retains heat for up to four hours, the Micro Hottie is ideal for use just about anywhere.
Hotties Red Paw Print Microwaveable Pet Warmer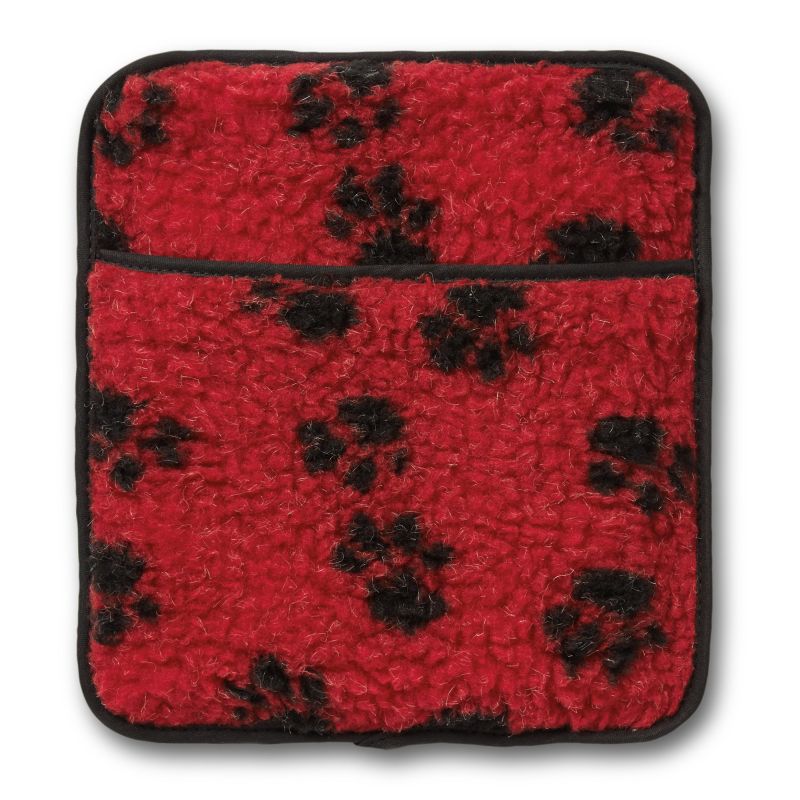 Last – but certainly not least – it's time to spare a thought for that furry friend that's always there for those chilly nights in. The Hotties Red Paw Print Microwaveable Pet Warmer is designed to provide your pets with the warming power of Hotties, ideal for anything from lounging around on a winter night to comforting a nervous pet on the way to the vet. Made with a cosy red paw print fleece cover, your pet with appreciate this warmer in their bed, on the sofa or wherever they decide to relax, allowing them to curl up in comfort and warmth as you do.
Warmth, Relief and Comfort
Whether you're looking to soothe your aching and tired muscles, or want to keep cosy and warm in front of the TV, the value of a good heat pad can't be underestimated. Gone are the days of fumbling with a leaky hot water bottle, as these microwaveable heat packs last longer, heat up faster and work better than any heating option out there. Hopefully, this list has led you to the right microwaveable heat pad for you, but just in case you're still unsure, you can browse our Heating and Warmth section for all sorts of new and novel ways to stay warm, cosy and comfortable, all year round!
Do you have any questions about our microwaveable heat pads, or something to add? Share your thoughts below or find us on Facebook and Twitter!
Tags: Aids for Daily Living, Best Christmas Gifts, Hand and Foot Warmers, Health and Care Expert Series, Heat Therapy, Keeping Warm, Raynaud's Disease
Shop Related Products
Microwavable thermal pack inside;
A cosy lambswool fleece with tartan trim;
Heats in minutes & stays warm for hours;
Ideal for sitting watching TV/at the computer.
---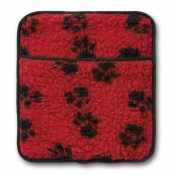 Fleece-covered pet heating pad for comfort and warmth
Ideal for calming pets and small farm animals
Unique patented design retains warmth for up to four hours
Offers targeted heat therapy to relieve aches and pains
---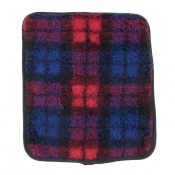 Warming fleece heat pack to relieve aches and pains
Ideal for providing targeted heat therapy and staying warm
Safely and easily heated in the microwave for extra comfort
Portable and slim design for use on different areas of the body