Best Latex-Free Plasters
Friday, 26 April 2019 | Paul
Latex allergies are common – frustratingly most common among those of us who come into contact with it more regularly. But avoiding latex doesn't have to mean limiting the quality of your plasters: we've put together this guide to the Best Latex-Free Plasters.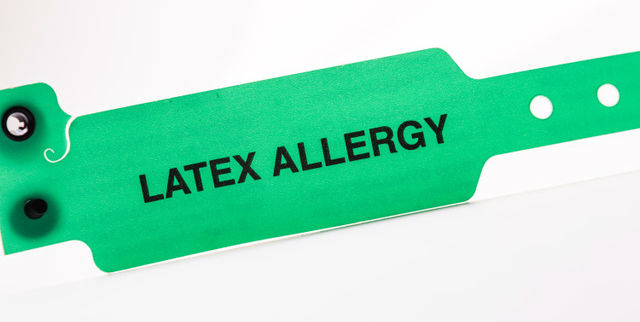 Who Needs to Use Latex-Free Plasters?
Many people have a mild allergy to the proteins in latex. This can result in a variety of symptoms, but most commonly it causes skin irritation, such as redness, itching and swelling. Since latex-free plasters are generally fabric based, some people use them for other benefits, such as a natural give that supports moving body parts and a more breathable structure to prevent skin-maceration from trapped moisture.
What Features Can Be Found in Latex-Free Plasters?
Latex-free plasters can hold a broad range of attributes to make them superior to conventional latex plasters:
Hypoallergenic properties – while latex based plasters contain proteins which commonly trigger allergic reactions, latex-free plasters are generally hypoallergenic. This means that they are unlikely to trigger an allergic reaction.
Stretch material – the fabric used in latex-free plasters often has a natural give which allows it to move with your body. This makes them perfect for awkward areas of the body such as joints, where movement often dislodges traditional plasters.
Waterproof qualities – the hypoallergenic adhesives used in latex-free plasters can often have waterproof qualities.
Sturdy construction – fabric plasters are exceptionally sturdy and offer a reliable protection to wound sites. Their firm adhesives guarantee a close and secure coverage.
Why Does Latex Cause Allergic Reactions?
Latex is made from the sap of rubber trees. It therefore contains a mixture organic proteins, sugars and water. Some people's immune systems identify these proteins as a threat, which triggers a hypersensitive reaction. This is particularly prevalent in people who spend long periods in contact with latex.
We stock all these plasters in a variety of shapes and sizes, and in a variety of pack sizes:
I Need Plasters That Are Waterproof
Dependaplast Washproof Plasters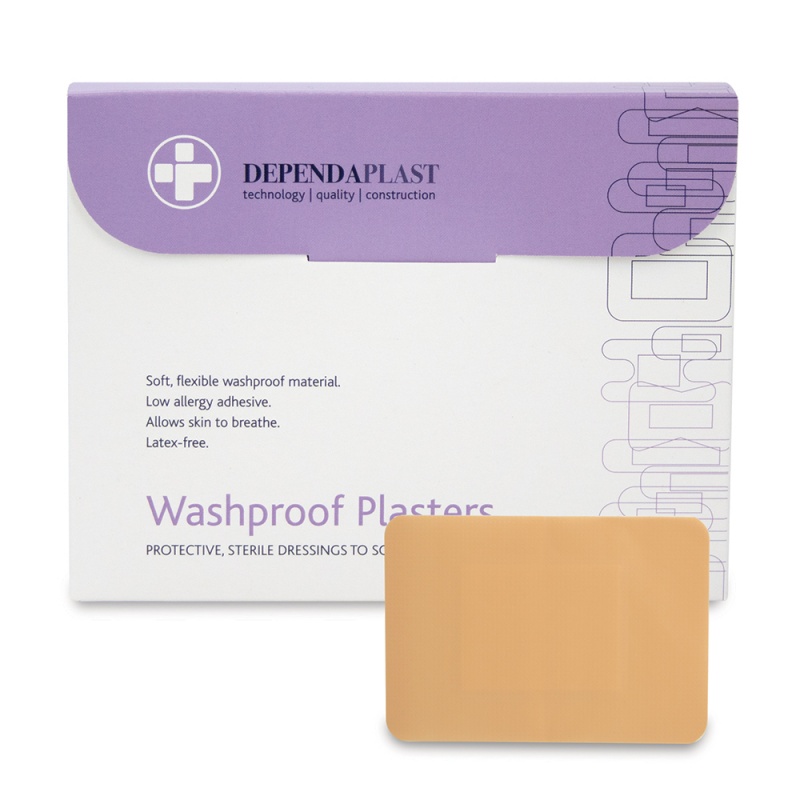 The Dependaplast Washproof Plasters are an excellent choice if you expect to come into contact with water. Unlike standard plasters, which lose adhesion when they get wet, the low allergy adhesive of these plasters is not broken down by water. It is also lightweight and breathable to keep your skin as healthy as possible beneath the plaster
I Want Plasters with Extra Firm Adhesive
Dependaplast Advanced Fabric Plasters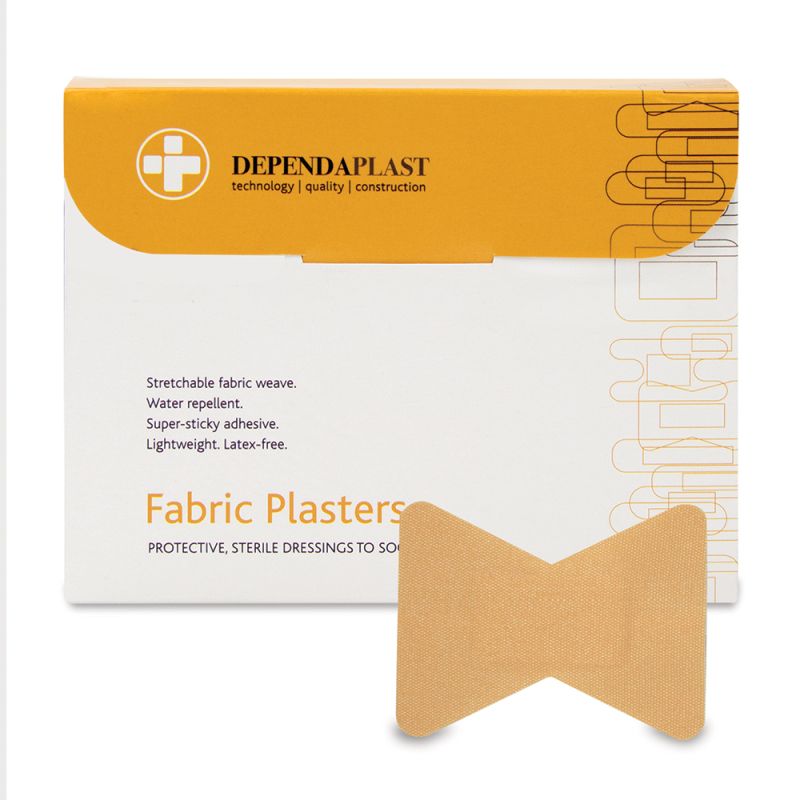 The Dependaplast Advanced Fabric Plasters feature an exceptionally strong, low allergy adhesive for the most sturdy fit possible. The breathable fabric has been coated in a hydrophobic polymer in order to help it resist water. At the same time it remains stretchy and breathable, to provide the most comfortable close fit possible to even awkward joints and creases.
I'm Looking for the Most Durable Plasters
Dependaplast Traditional Heavyweight Fabric Plasters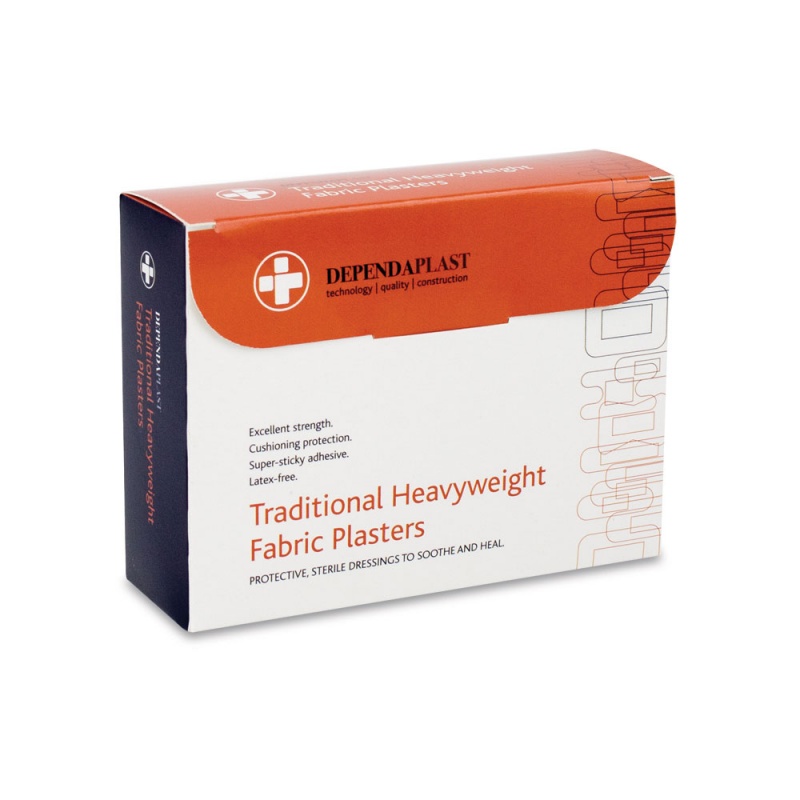 The Dependaplast Traditional Heavyweight Plasters are traditional style plasters that hark back to before the introduction of latex plasters with their robust and cushioning fabric protection. They are not, however, outdated and their latex-free adhesive is perfect for sensitive skin. These heavyweight plasters are equipped to protect your wound from being re-exposed to dirt or bacteria.
I Need Plasters That Meet Food Safety Standards
Dependaplast Advanced Blue Plasters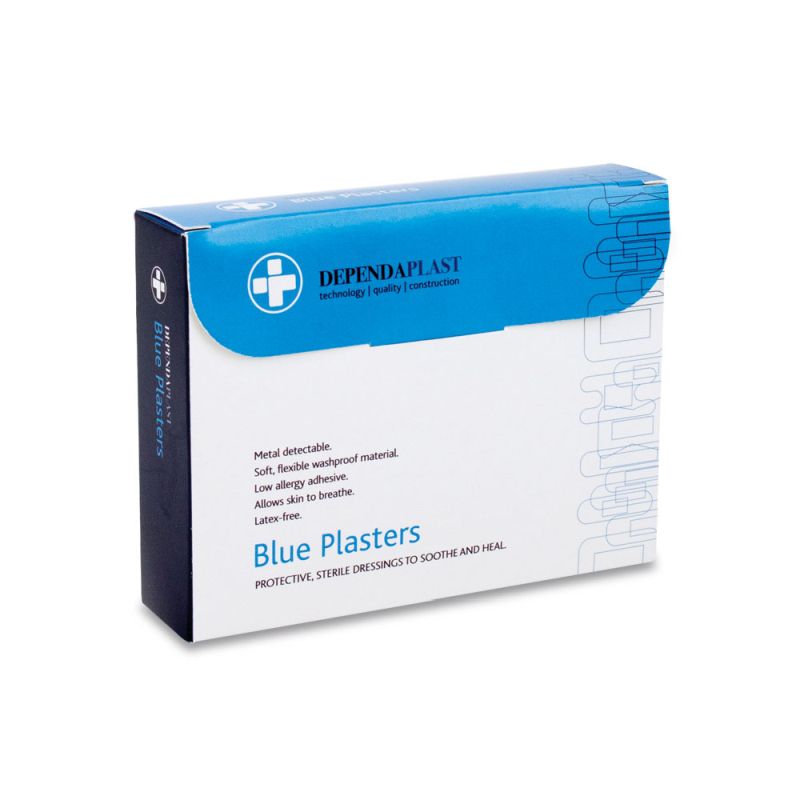 The Dependaplast Advanced Blue Plasters have been developed to meet the requirements of the Food Safety Act (1990). They are built from a sturdy blue material and contain an aluminium strip to allow them to be identified by metal detectors in food processing facilities. Their latex-free adhesive is firm without leaving behind marks or residue.
I Need the Most Gentle Plasters Possible
Dependaplast Multi-Soft Plasters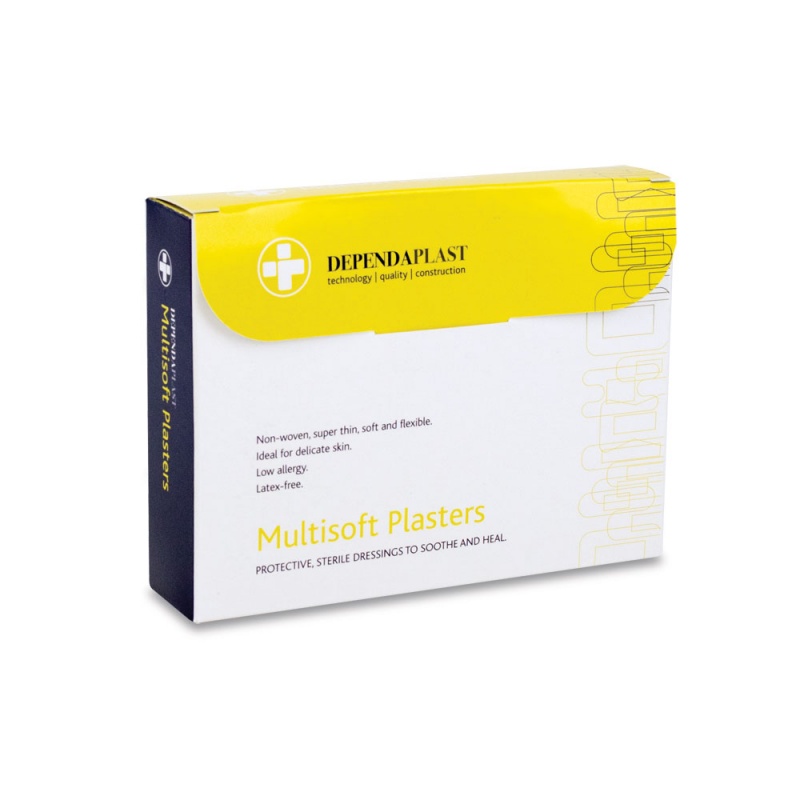 The Dependaplast Multi-Soft Plasters are premium plasters designed to be as gentle on skin as possible. They feature high tech acrylic adhesives which are hypoallergenic and soft-skin friendly. The wound contact pad is extra soft to guarantee protect your skin in the least invasive way possible and the stretchy material makes a close, comfortable fit easy.
If you would like to know anything else about our latex-free plasters please ask us in the comments below. Alternatively, you can find us on Facebook and Twitter.
Tags: General Health, Brand Focus, Top 5 Guides, Medical Supplies
Shop Related Products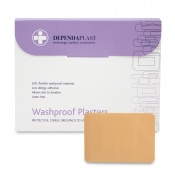 Pack of 50 breathable plasters
Made from soft, flexible washproof material
Latex-free and low allery adhesive
Double layered wound pad to ensure bacteria stays out
---
Pack of 50 washproof plasters available in four styles
Latex-free with a lightweight stretch material
Special low-allergy adhesive suitable for sensitive skin
Choose from a range of different sizes depending on injury
---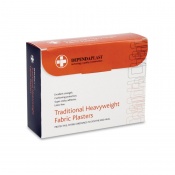 Pack of 50 heavyweight fabric plasters
Excellent strech and cushioning protection
Latex-free adhesive ideal for sensitive skin
Sterile and individually wrapped
---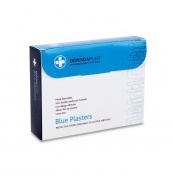 Pack of 50 blue, latex-free plasters
Instantly visibly detectable with metal detection properties
Coloured blue as required by the HSE for food preparation areas
Choose from a range of different sizes depending on injury
---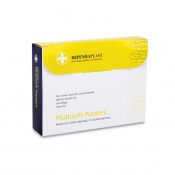 Pack of 50 soft and highly flexible plaster
Made from a thinner and more conformable fabric
Contains a low-allergy adhesive suitable for sensitive skin
Perfect to perform tasks that require high dexterity