Best Knee Supports for Skiing
Wednesday, 6 September 2017 | Paul
Sustaining a knee joint injury accounts for about a third of all skiing injuries and these can prevent you from getting back on the slopes for weeks or even months on end. As such, it's better to be prepared before you ski so you can avoid the injury altogether. Read on to find out which knee supports we feel are the best for avoiding and recovering from ski injuries.
What are the Best Knee Supports for Skiing?
When you're skiing, knee injuries are usually the result of poor conditions like slushy snow, turning at a slow speed, or rotating your knee in ways it shouldn't naturally be rotated. At Health and Care, we know how difficult it can be to find that perfect support, which is why we've compiled this handy little list.
Donjoy Armor Professional Knee Brace with Fourcepoint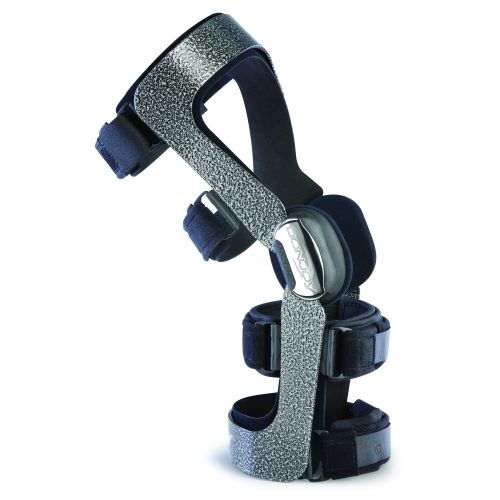 If you're serious about skiing, this support is perfect for you. The Donjoy Armor Professional Knee Brace with Fourcepoint delivers an indestructible shield of proven protection and uncompromising strength to give you the confidence to go all out. The Knee Brace helps prevent and recover from moderate-to-severe ACL instabilities, hyperextension, and many more injuries.
Designed with one hinge on either side, the Professional Knee Brace moves with you so you'll hardly feel as though you're wearing a support. Its internally-mounted straps promote bilateral use that won't impede performance, allowing you to stay ahead of your competition. If you want a support that allows you to challenge your boundaries, the Armor Professional Knee Brace is ideal for you. And the support isn't just for skiing; the Fourcepoint Support protects avid fans of contact and extreme sports. Its reinforced hinge plate delivers additional strength so you're protected with any activity you perform.
Push Med Knee Brace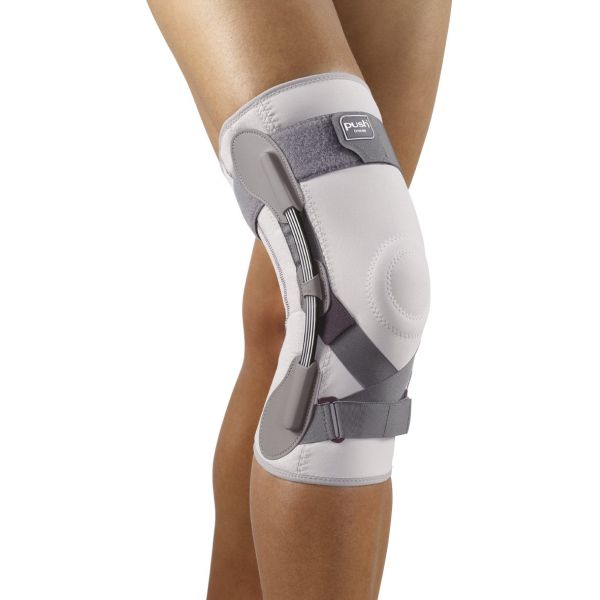 With its advanced construction and design, the Push Med Knee Brace provides substantial support and protection to the knee joint. The support follows the natural rotational movements of your knee and doesn't hinder the flexion and extension of the knee as some other supports do. If comfort is at the top of your list of priorities, this brace will excel on your knee. Its low-profile design means it can be worn under ski trousers or salopettes so you remain warm on those icy slopes.
The microfibre material of the Push Med Support means the inside of the brace feels soft and wicks away moisture from your skin, keeping you feeling dry and comfortable throughout use (though we can't promise that if you fall over, the rest of your body will remain dry!). The support uses anti-migration material to prevent it from sliding down your leg during sporting events or activities, allowing it to be worn even in the toughest conditions.
PSB Knee Brace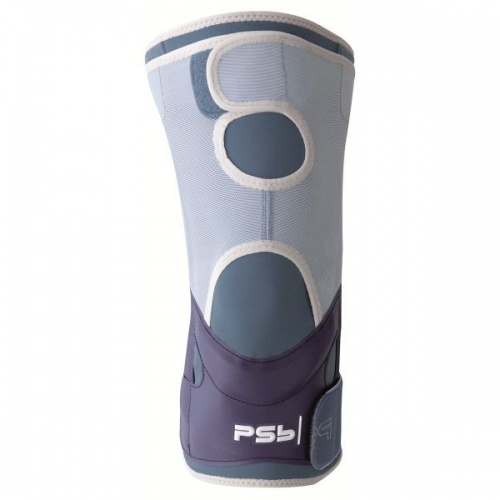 Recurring injuries can leave you out of the running if you aren't able to prevent them from happening. The PSB Knee Brace helps ease the joint back into action and prevent the injury from occurring again. Owing to the fact that the support provides compression, the Knee Brace helps minimise and reduce swelling while also easing anterior knee pain. This means you can recover more quickly from your condition and therefore get back onto the slopes sooner.
The PSB Brace can be adjusted using its unique, innovative power net system. This system provides you with the ability to choose your desired amount of pressure for an optimal fit and improved comfort. As the support is lightweight, it provides you with a great balance between freedom of movement and protection, making it suitable for a range of different sports. The PSB competently deals with the demands placed on the knee without hindering freedom of movement.
There we have it: three of what we think are the best knee supports for skiing. If you want to stay protected the next time you career down a mountain at breakneck speed, take a look at our knee supports. You can click on each of our top picks to find out more about the product. Or if you're looking for something slightly different, take a look at our full range of ski support braces.
Tags: ACL Injuries, Fitness, Hyperextension, Knee Braces, Knee Pain, Skiing, Sports Supports and Braces, Top 5 Guides