Best Knee Supports for Football
2 Comments
Tuesday, 26 June 2018 |
Eugene
Most footballers will have experienced a run-in with a knee injury at some point in their playing careers, as the stress placed on the knees in a match make twisting, pulling and tearing injuries common. Once you've been injured, it's always best to take a little time out, but most of us will want to get back into the action as soon as possible. To do this safely, you need the right knee support – one that allows you the movement you need to compete, while providing you with the protection to avoid further injury and aid your recovery. With so many knee braces on the market though, your choice may seem a little daunting, so we at Health and Care have put together a short guide to point out our favourite knee braces for football.
What to Look for in a Football Knee Support
For a knee support to be suitable for football, it needs to provide you with the support you need without posing a direct risk to another player. FIFA states that the hardness of a support isn't a direct risk factor, but rather whether it can cut or wound an opponent.
With this in mind, solid braces that can cut, wound or bruise another player should be left for training, and out of your matches. Here are our top 5 features to look for when selecting your knee support for football:
Reduce Movement: It needs to provide enough support to reduce lateral and rotational movements in your knee that can aggravate injuries.
Patella Stabilisation: It must stabilise your knee cap to reduce unwanted patellar movement as you play.
Warmth: It should provide warmth to prevent the tendons from stiffening.
Compression: Compression is always a bonus as it will increase blood flow to improve both performance and recovery.
Psychological Aid: Throughout your recovery process it will act as a useful reminder to prevent excess exertion.
Neo G Knee Support with Open Knee Cap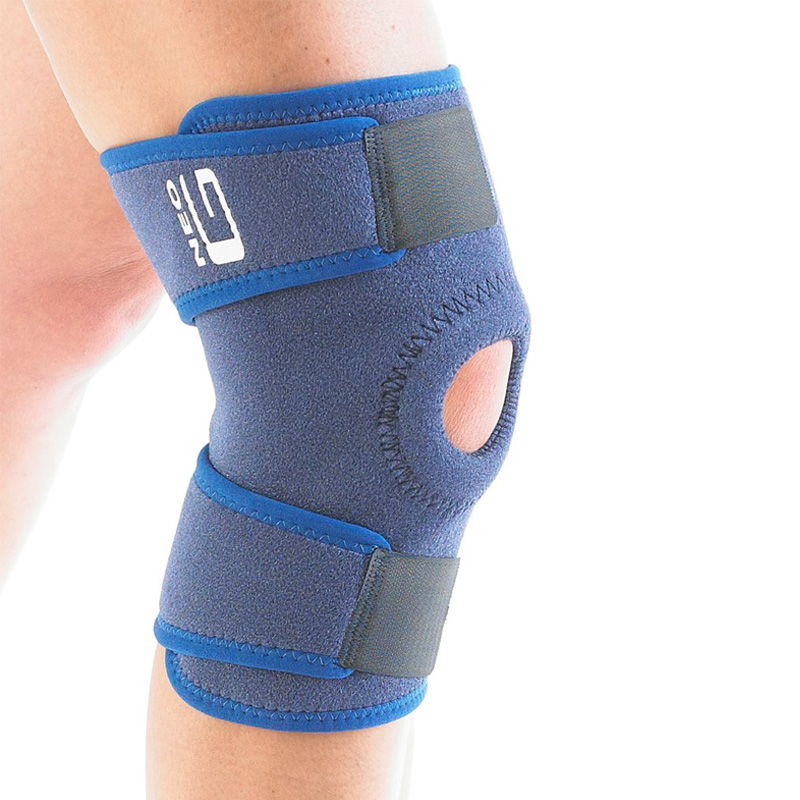 First on our list is a knee support that ticks all of the boxes above, and features an open patella to provide support to your knee cap from all angles. The Neo G Knee Support with Open Knee Cap sets itself apart from other knee supports in that it can be adjusted at will, allowing you to loosen or tighten your compression at any point – even during competition. Its design helps to stop medial and lateral ligament movement during exercise, helping to aid recovery and reduce pain.
Key Features: Open patella to stabilise the knee cap; adjustable compression allows for constant adjustment for comfort.
Thermoskin 4 Way Elastic Knee Support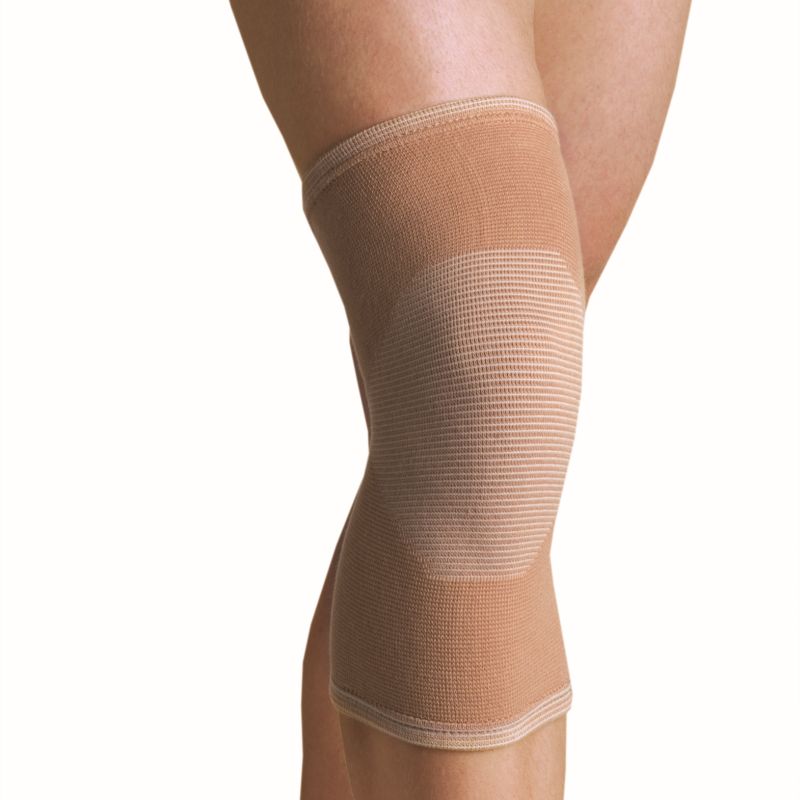 For minor injuries to the knees and during the recovery process, compression and warmth are key. The Thermoskin 4 Way Elastic Knee Support provides both of these, along with enough support to provide stability to weak and injured knees. Excellent at reducing swelling and pain, this support is made with a complex combination of spandex and hosiery, meaning it won't bunch up and will remain comfortable as you move. As an added bonus for football, the slim design of this brace won't hinder your touch or control with your knee.
Key Features: Provides plenty of compression and warmth; stabilises the area and won't bunch up; slim design ideal for maintaining your touch.
LP Extreme Closed Patella Knee Support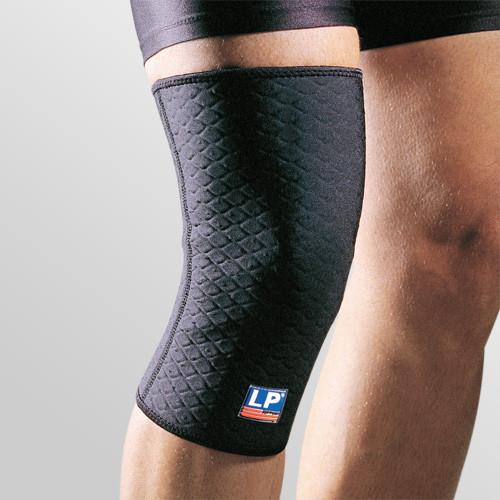 If you really want to put your full effort into a match, you need a support that will stay comfortable, no matter the heat on the pitch. The LP Extreme Closed Patella Knee Support focuses on compression, support and heat retention, making it an excellent all-round option. Suitable for everything from strains to post-operative knee problems, this support is made with a two-way stretch fabric to move with you, so it's ideal for use both in competition and out.
Key Features: Provides excellent support and compression; keeps constant firm pressure on with comfortable two-way stretch fabric.
LP Ceramic Knee Support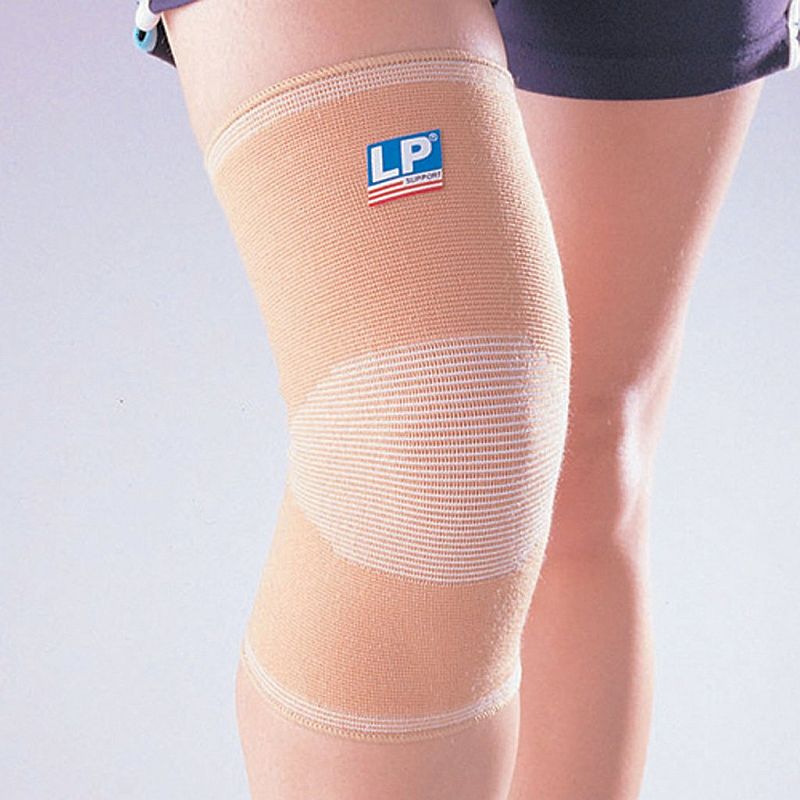 While all of our selected knee supports provide some combination of support, compression and warmth, this next one uses advanced therapeutic properties to further improve circulation. The LP Ceramic Knee Support provides support, compression and warmth with a 100% cotton lining for comfort, and includes ceramic fibre to provide far infrared heat for its therapeutic effects. Far infrared rays are useful in physiotherapy, as they penetrate deep into the tissue to improve blood circulation – thereby improving performance and recovery.
Key Features: Provides compression and warmth; 100% cotton liner for comfort; emits far infrared rays into tissue to aid circulation.
To Aid Your Recovery: Dura Soft Knee Sleeve Knee Ice Pack Wrap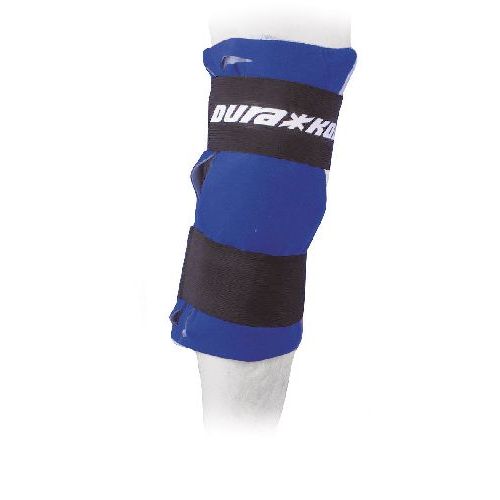 When you aren't competing, it's important to rehabilitate your injury properly, and that means following the principles of RICE (Rest, Ice, Compression, Elevation). The Dura Soft Knee Sleeve Knee Ice Pack Wrap provides both the icing and compression stages, featuring two ice inserts to provide effective cryotherapy to reduce pain and swelling. Easy to use with a huge advantage over standard ice bags, this wrap provides ideal cold therapy to your knee, and is best used as soon after your injury or activity as possible.
Key Features: Provides both cold therapy and compression; ideal for use directly after injury or activity.
Get the Support You Kneed
Whether your knee is newly injured or coming back after a long recovery, making sure you're providing the correct support is crucial to your long term health and performance. Footballers have to make sure their knees are limber and ready to go, as a footballer with an injured knee won't do much good in the heat of a match. Whatever your injury, the supports in this list are ideal for support, patellar stability and recovery, so review the supports and pick the best one for your needs.
Not convinced yet? Check out our entire range of Knee Supports, with plenty of football-ready options.
Do you have any questions about our football knee supports, or something to add? Share your thoughts below or find us on Facebook and Twitter!
Tags: Football, Knee Braces, Knee Pain, Rehabilitation, Top 5 Guides
Shop Related Products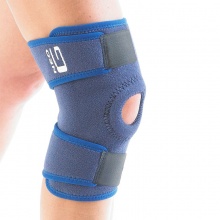 Adjustable knee support with open patella
Allows for variable compression
Enables customisation of the level of support
Ideal for unstable medial/lateral ligaments
---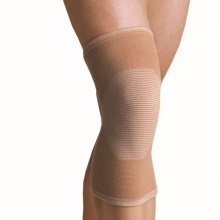 Support to provide protection for weak and injured knees
Helps reduce swelling and provides temporary pain relief
Combines spandex with advanced hosiery technology
Available in four sizes for a tailored fit
---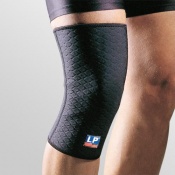 Comfortable and firm pressure reduces strain
Supportive design great for runners and footballers
Stretch fabric for comfortable wear and easy donning
Innovative Coolprene provides dynamic protection
---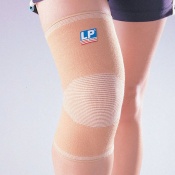 Provides support and compression to weak or injured knees
Emits far infrared rays that provide heat deep below the skin
Helps to improve blood circulation and encourages healing
Therapeutic effect continues up to 20 minutes after removal
---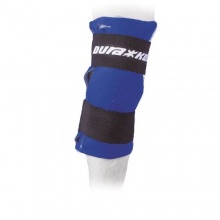 An advanced ice pack for the knee and leg
Trusted by thousands of athletes and sportsmen
Wraps around the leg and is secured in place with two straps
Can be used for both hot and cold therapy