Best Knee Protection for Runners 2020
Friday, 13 December 2019
Running is undeniably one of the most popular ways of exercising; in 2018 alone, a UK annual government survey found out that approximately 6.8 million people in England go running at least twice within 28 days. Unfortunately, like any exercise, running can increase our risk of injury. Injuries and sprains to the knee such as runner's knee are among the most common types of injury related to running.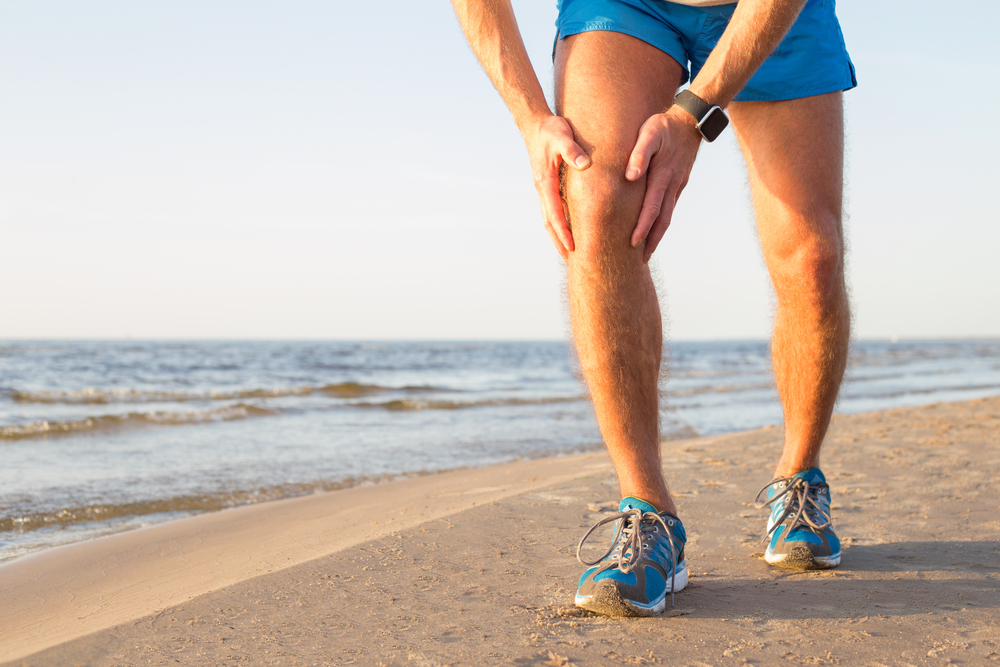 Protecting your knee against further sprains is integral to a fast recovery
A good way to facilitate recovery and keep yourself active is to use a knee brace; these are ergonomically designed supports that provide a combination of compression, warmth and stability to the affected knee, allowing you to stay running.
However, choosing the right protection can be a difficult subject, as there are a wealth of factors to consider, such as duration of wear, specific injury and restriction of movement. Not to worry – here at Health and Care, we've consulted our team of experts to find the Best Knee Protection for Runners.
What Types of Knee Brace Are Available?
Prophylactic braces
Popular among athletes, these are braces designed to protect knees from injuries during contact sports such as football. They are highly popular among footballers and athletes.
Rehabilitative braces
These braces are designed to restrict knee movement (but still allow some limited movement) to allow for full recovery. These braces are usually used for a period of weeks after injury or surgery.
Knee sleeves
Whilst these aren't technically "braces", they are the most common type of knee support. Designed to provide compression around the knee joint, these sleeves will support the knee, and control pain and swelling. People who suffer from Runner's Knee often benefit from using patella tracking knee sleeves.
Unloader braces
Specifically designed to alleviate pain for people who have arthritis in their knees, these braces shift ("unload") the negative weight from the damaged area of the knee to a stronger area. An unloader brace can be the best choice for meniscus injuries, especially for those which require surgery to repair the most severe damage.
What Should I Bear in Mind When Purchasing My Knee Support?
When you are considering which knee support to choose, ask yourself a few of the questions below to make sure your choice is full-proof.
Is the support suitable for your stage of recovery?
Is the support suitable for the particular injury you have sustained?
How much movement does the support allow?
Our Top Five Protective Knee Supports
Best Unloader Knee Support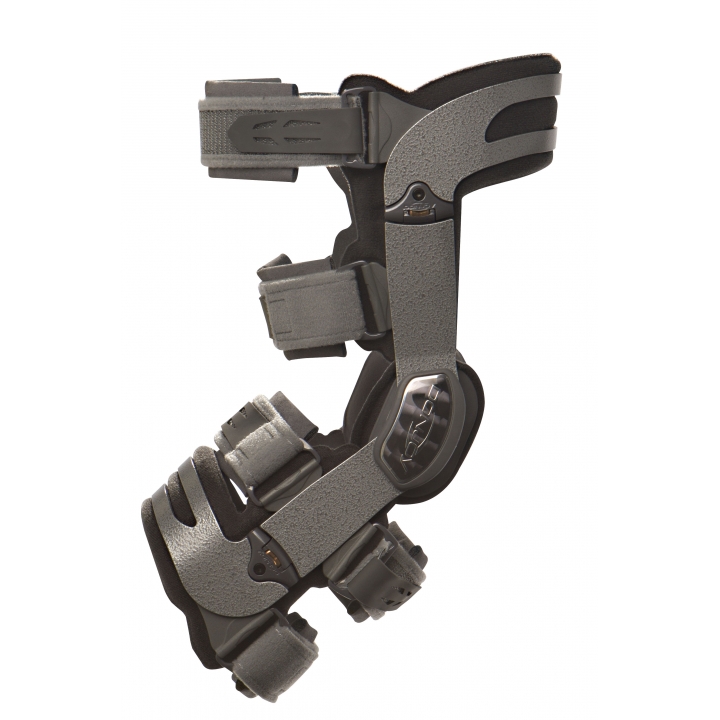 Donjoy are a fantastic developer of intricate knee supports that target specific injuries and conditions with the knee joint. The Donjoy OA Adjuster 3 Unloader Osteoarthritis Knee Brace uses a Four Points of Leverage System to take the pressure off your affected area, and features a contoured design to make running and exercising pain-free more comfortable than ever.
Suitable for medial or lateral osteoarthritis (mild to moderate), unicompartmental osteoarthritis, post-operative rehabilitation and ligament instabilities to preventative measures, the Donjoy OA Adjuster 3 Unloader Osteoarthritis Knee Brace is ideal for providing stability, reducing pain, and delaying or preventing the need for surgery and invasive procedures. This brace is available in lateral or medial compartments for either the right or left leg.
Key Features: Contoured design, lateral or medial compartments, unloader, four points of leverage system
Best Elastic Knee Support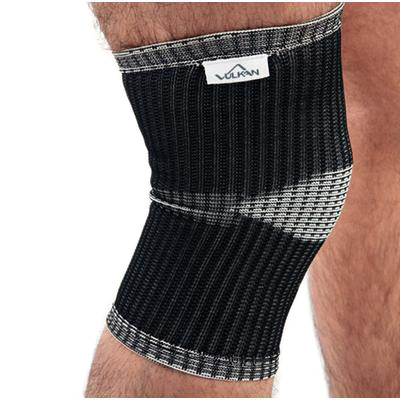 An ideal brace for more specific and reoccurring conditions such as knee instability, cold-sensitive joints, bursitis, and runner's knee, the Vulkan AE Advanced Elastic Knee Support is a lightweight and slimline support. Made from a four-way stretch Nano Flextra material that combines support and compression to stimulate blood flow during activity, the Vulkan Knee Support quickens the natural healing process, thus alleviating pain and speeding up recovery of the injured area.
Key Features: Lightweight, slimline support, four-way stretch nano flextra,quickens natural healing process

Best Shock Absorbing Knee Support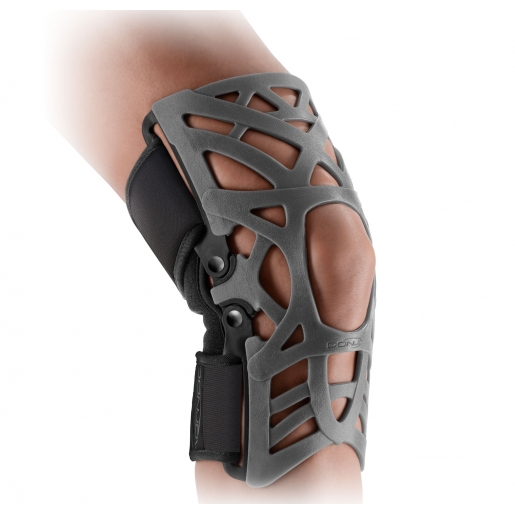 The Donjoy Reaction Knee Brace is an excellent patella-tracking knee brace with an intricate webbed design and a highly breathable mesh backing for your comfort. This support is incredibly functional with dual axis hinges built in for additional support, and adjustable straps to keep the mesh in place during rigorous sporting activities.
Providing tremendous confidence to the wearer, the external webbing (or elastic exoskeleton) of the Donjoy Reaction Knee Brace dampens impact forces experienced by the knee joint and disperses this energy across the knee. This helps reduce shock targeted in a specific area. The support is also fitted with an under sleeve so you remain as comfortable as possible.
Key Features: Patella-tracking, intricate webbed design, highly breathable mesh backing, dual axis hinges, shock absorption
Best Tights For Relief OF Entire IT Band Area
Neoprene is an excellent material for both compression and heat retention, making it perfect for use on supports and braces. The Rehband UD Runner's Knee/ITBS Neoprene Tights for Men is made with the highest grade of closed-cell neoprene, allowing for quick-dry properties. Through higher blood circulation and compression, this pair of tights will increases muscle coordination in the hip and leg area, allowing for greater range of motion.
Unlike other products on the market, these tights provide relief to the entire IT-band area. The result is pain relief and a prevention of reoccurring injuries.
Key Features: Neoprene compression, quick-dry, greater range of motion, entire IT-band area.
Best Prophylactic/Preventative Knee Support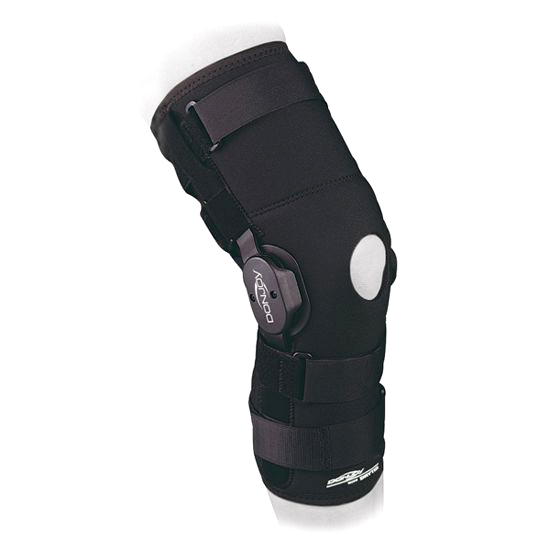 Finally, we have the Donjoy Drytex Playmaker Knee Brace. Constructed from Drytex, a unique nylon core and polyester fabric that allows for improved airflow, the Playmaker Knee Brace is a discreet and comfortable support for mild ligament instabilities and excellent varus/valgus support. With a versatile strapping system and a Polycentric hinge with contoured condyle shells, this is a great support for everyday running.
Key Features: Sustained recovery for use throughout training, suitable for day-to-day activities, Drytex nylon core, improved airflow
Choose the Right Knee Support
Choosing the correct knee support is important, as different supports have different qualities that might be appealing. For more information on our range of knee supports, please see the Knee Support category on our website.
Tags: Running, Supports and Braces, Fitness, Rehabilitation, Exercise, Top 5 Guides