Best Insoles for Sports 2021
Friday, 11 December 2020 | Eugene
When taking part in sports, either casually or competitively, our feet are often under intense pressure. Twisting, turning, running and jumping can really put our ligaments and muscles to the test, so it's important to make sure your feet are supported and cushioned to ensure the pressure is distributed properly for both comfort and safety. The right insoles can provide all the support you need, so we've had our insole experts select the best options for the job.
What Can a Sports Insole Do for Me?
The right sporting insole won't just help rejuvenate your current footwear, it can actually help to improve your overall performance. Most importantly, insoles for sports can:
Cushion Your Feet: The constant impacts between your feet and the ground can send shockwaves up your legs, and exacerbate joint issues. Sports insoles absorb this shock to reduce pain.
Support Your Arches: Pain while you run is often be due to a lack of arch support, which can in turn reduce your foot control. Supportive insoles lift your arches and increase control.
Reduce Fatigue: If you find your feet get tired and achy during exercise, your footwear are likely to blame. Insoles provide better biomechanical control, reducing fatigue.
Our Best All-Round Sports Insoles
Pedag Viva Sport Insoles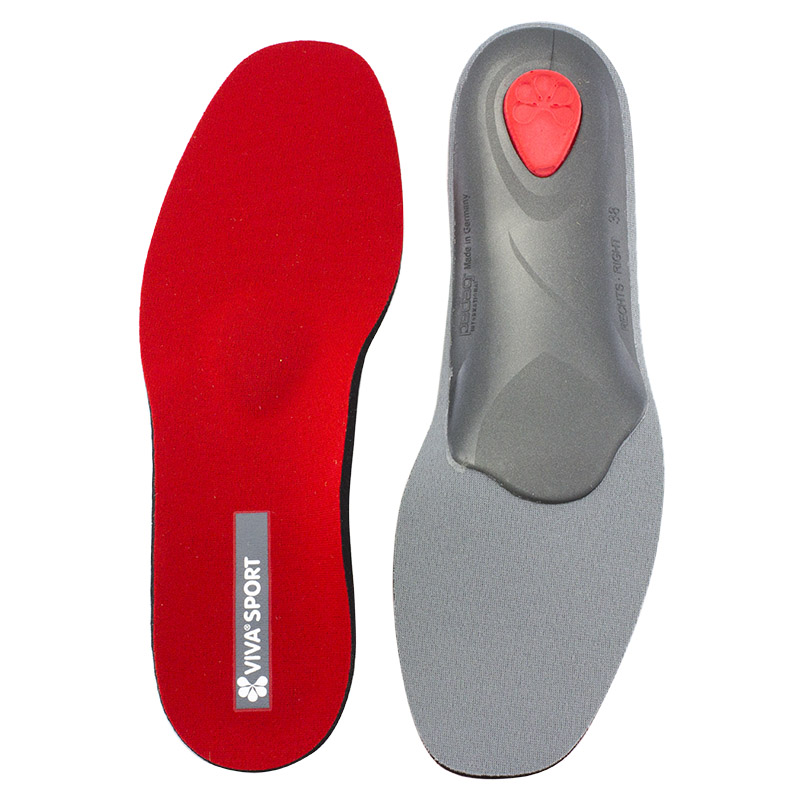 While many of our insoles focus on either support, cushioning, control or fatigue, we rate the Pedag Viva Sport Insoles as an ideal choice on all fronts. With impact-reducing air chambers, excellent arch support and a forgiving metatarsal pad to reduce foot fatigue, you can't go wrong with these insoles.
Key Features: Micro-air chambers reduce impact with every step
Best Insoles for Football Boots
Superfeet Blue Active Insoles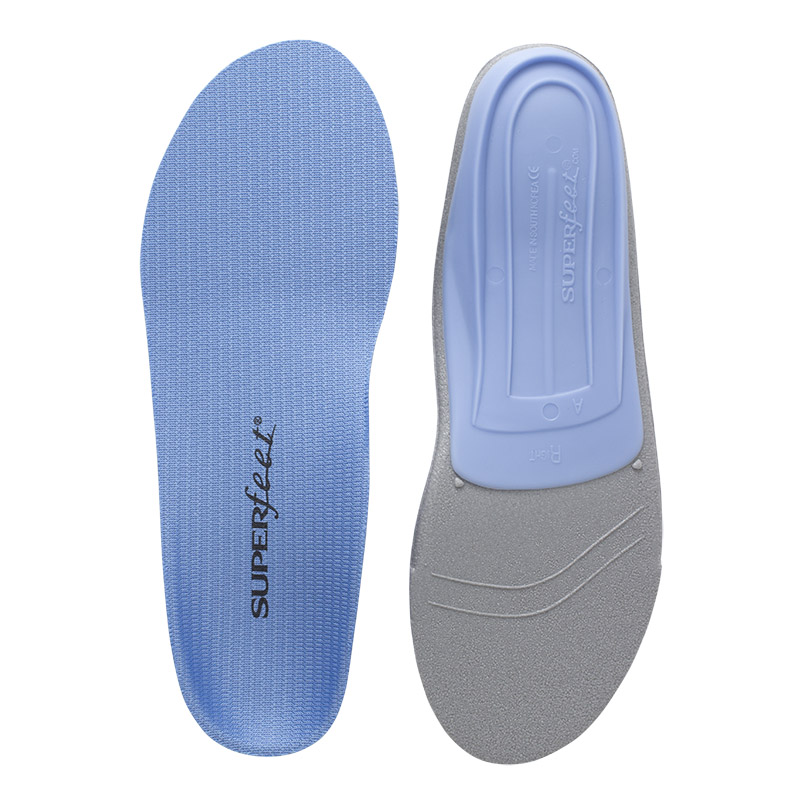 We're singling out football boots here, but the Superfeet Blue Active Insoles are ideal for all sorts of tight-fitting sports shoes. Providing stellar biomechanical support with a versatile shape, these insoles can increase comfort and provide gait-improving support for a range of foot and arch types.
Key Features: Versatile design for tight-fitting sports footwear

Best Cushioning Insoles for Sports
Sorbothane Shock Stopper Double Strike Insoles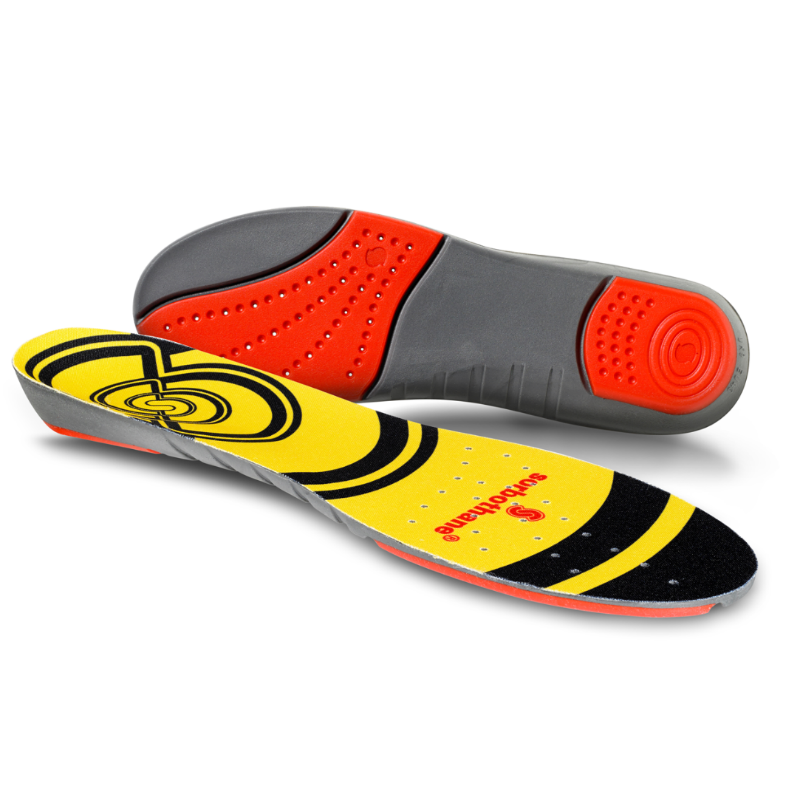 Impact absorption is the first thing to consider if you're experiencing foot pain after exercise, which is where the Sorbothane Shock Stopper Double Strike Insoles really excel. A unique shock-absorbing in the forefoot and heel provide remarkable cushioning with each step, while the heel cup and arch support keep your feet stable.
Key Features: Viscoelastic materials disperse impacts away from your heels and forefeet
Best Sports Insoles for Arch Support
CurrexSole RunPro Dynamic Insoles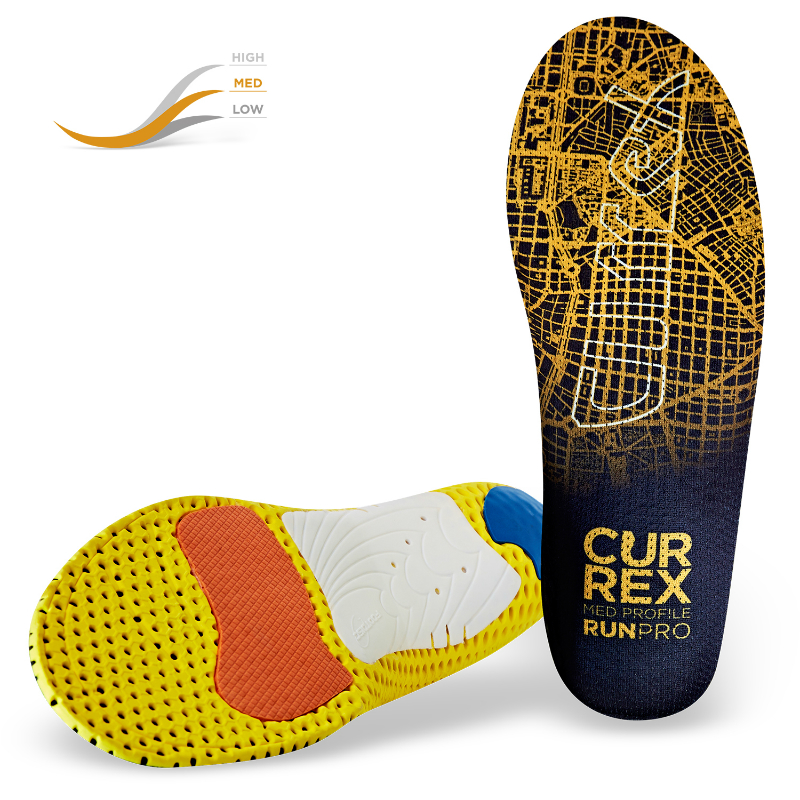 If your arches aren't supported, it's nearly impossible to achieve a healthy gait as you walk, run and jump. The CurrexSole RunPro Dynamic Insoles are available for Low, Medium and High arches, allowing you to customise your support to perfectly suit your feet and arches, and are designed to provide lightweight, cooling shock-absorbing comfort.
Key Features: Available with three arch shapes for custom support
Best Sports Insoles for Plantar Fasciitis
Sof Sole Plantar Fasciitis Orthotic Insoles
The burning pain of plantar fasciitis is a common complain among athletes, and the Sof Sole Plantar Facsiitis Orthotic Insoles are a custom-built solution. Available separately for Men and Women's feet, these insoles support the feet while cushioning the entire foot, providing relief from plantar fascia pain while helping to boost performance.
Key Features: Designed specifically to combat plantar fasciitis during activity
Best Heel Pads for Sports
Sorbothane Shock Stopper Heel Pads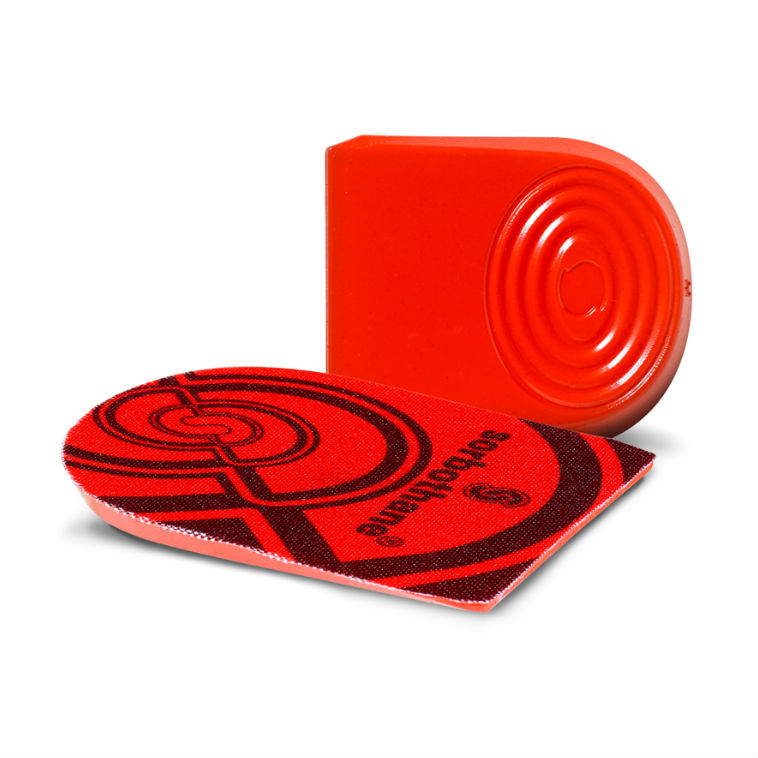 Our heels often bear the brunt of the impact as we run and jump, making heel pain one of the most common sporting complaints. The Sorbothane Shock Stopper Heel Pads are an ideal choice if your heels hurt and you don't want to disrupt the fit of your shoes, providing targeted viscoelastic cushioning to the heel area alone.
Key Features: Provide targeted cushioning to the heels without affecting shoe fit
Give Your Feet a Sporting Chance
While reaching your peak in a sport will often need you to push through your pain threshold, nobody needs to add extra foot pain on to their ailing muscles. With the right foot support provided by insoles, you can give your feet all the opportunity they need to help you reach your goals and leave the competition behind you. If you'd like to see all the insoles we have that are suited to sports, feel free to browse our entire range of Insoles for Sports.
Do you have a favourite pair of insoles for sports? Let us know in the comments below, or find us on Twitter and Facebook!
Tags: Foot and Ankle Pain, Football, Insoles, Running
Shop Sports Insoles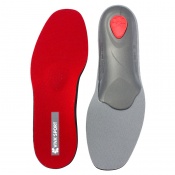 Viva insoles designed for sports shoes
Features micro-air chambers to reduce impact
Metatarsal pad relieves ball of foot pain
Available in 13 sizes and suitable for both men and women
---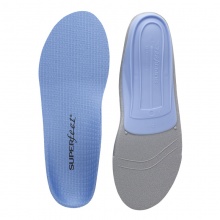 Our most versatile and easy-to-fit insole.
60 day comfort guarantee
---
Features targeted Sorbothane protection with moulded heel cups and arch support
Ideal for any activity where the forefoot and heel are subject to the most impact
Suitable for all sports, hiking, walking, leisure activities and everyday use
In-built arch support prevents and alleviates arch pain and fallen arches
---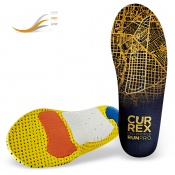 Running insoles with lightweight design
Specifically designed for medium/normal arches
Provides a high level of shock absorption for protection
Available in six size to allow a better level of fit
---
Pair of insoles for plantar fasciitis pain relief
Comfortable solution for women with plantar fascia pain
Relieves heel spur pain thanks to gel in the heel
Fits most footwear types thanks to a ¾ length design
---
Provides pure shock absorption at the heel
Ideal for light sport and everyday use
Easy to fit in all types of footwear
Provides firm support and comfort