Best Ice Packs for Knee Replacements
Thursday, 7 July 2022 | Seth
Whether you're experiencing pain and are waiting for a knee replacement, or the area is swollen and painful following your surgery, cold compression and ice-pack therapy has something to offer you. Designed to wrap around the knee to reduce pain, inflammation and bruising, our Best Ice Packs for Knee Replacements can be used both before and after knee replacement surgery to help keep you comfortable and speed up your recovery.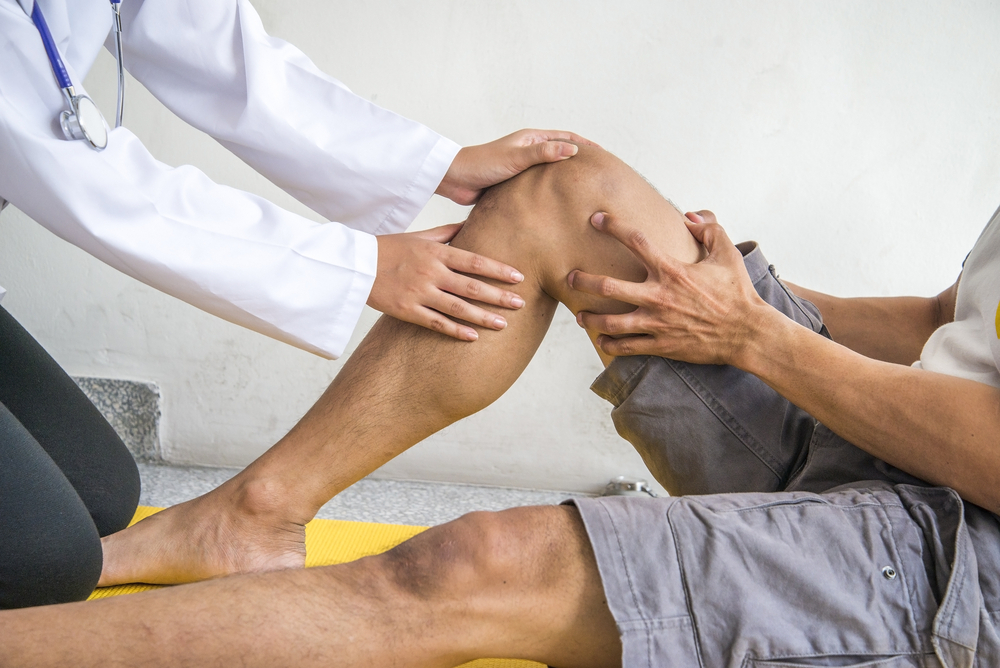 How Does Cold Compression Therapy Work for Knee Replacement Pain?
Cold compression therapy is design to improve circulation and blood flow to reduce pain and swelling. This is especially useful following knee replacement surgery, as the area around the joint becomes incredibly swollen due to bruising and inflammation.
The application of freezing cold material to an injured joint or muscle improves healing time by preventing and limited bruising in the area whilst the new joint and surrounding muscles heal.
Our Affordable Pick for Knee Replacement Pain Reduction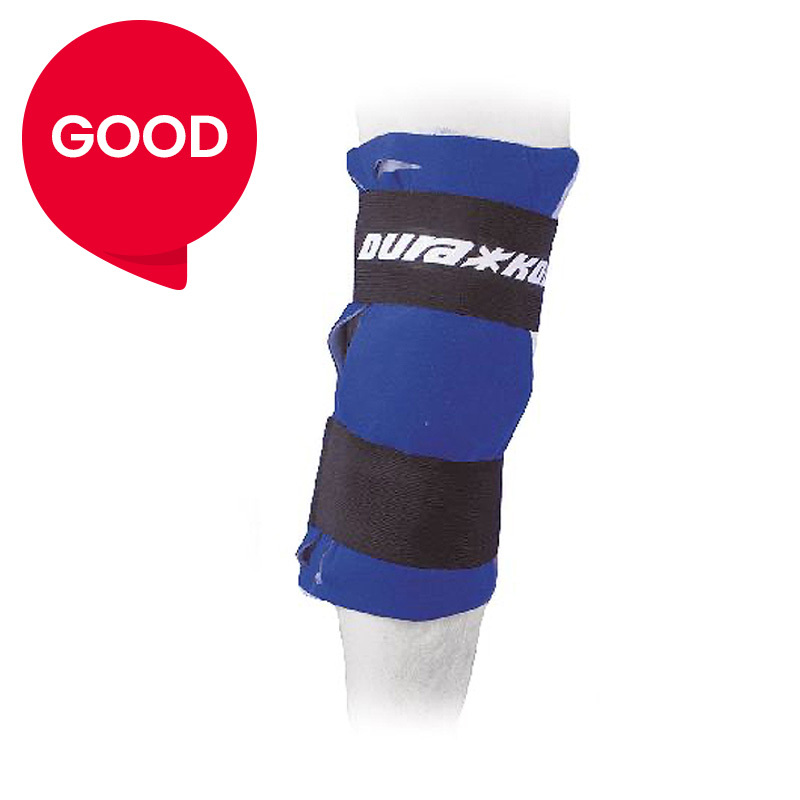 Naturally, before and after surgery you're going to be in considerable pain. The Dura Soft Knee Sleeve Knee Ice Pack Wrap is an affordable, tried and tested knee sleeve wrap provides easy-to-access cryotherapy in the lead up to and in the weeks following knee replacement surgery.
Proven to reduce swelling and bruising following knee replacement surgery
Removes need for traditional ice packs following operation
Affordable and inexpensive access to cryotherapy rehabilitation
Relax, rest and reap the benefits of cold compression after your operation
Our Verdict: The number one affordable cryotherapy option for use after your knee replacement
Our Pick for Enhanced Cooling Following a Knee Replacement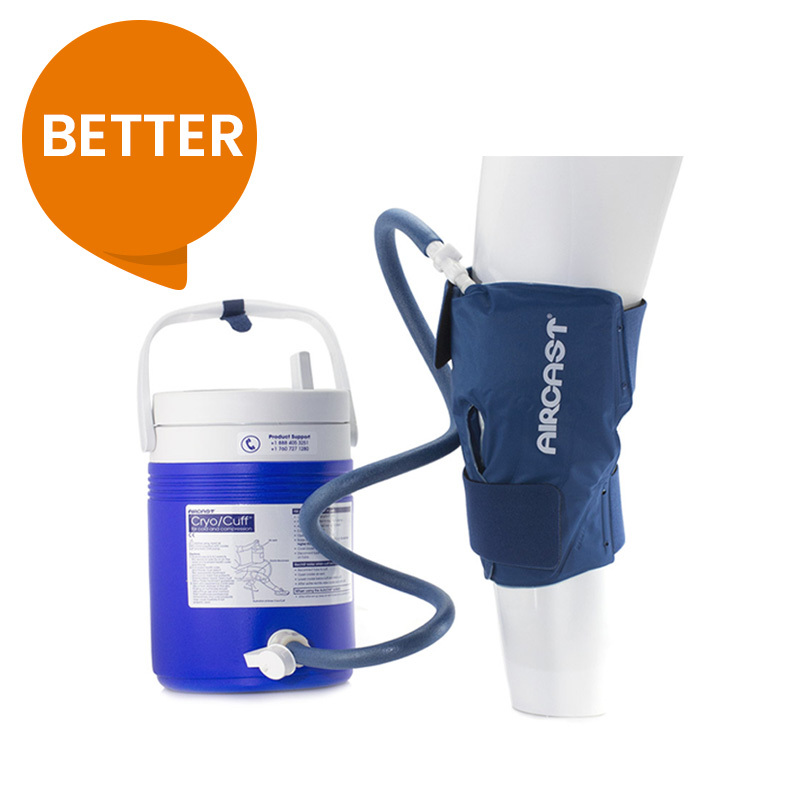 The quality of therapy and rehabilitation after knee replacement surgery has come a long way, relegating traditional ice packs and bags of frozen peas to the distant past.
The Aircast Knee Cryo/Cuff with Cooler Saver Pack does just that, using a cooler unit to provide 6 - 8 hours of cold therapy at the knee. This unique "full-coverage" design ensures that the entire knee is comfortably encased to target post-operative swelling.
Perfect for summer surgery, when cold compresses will not cut it
Envelope design surrounds the entire joint to improve healing after surgery
Enhanced cooling unit provides up to 8 hours of cold therapy
Simply load cooler with ice and feel the instant benefit of cold compression
Our Verdict: Long lasting cold compression wrap that provides excellent relief across the entire knee
Our Number One Cryotherapy Pick for Knee Replacement Surgery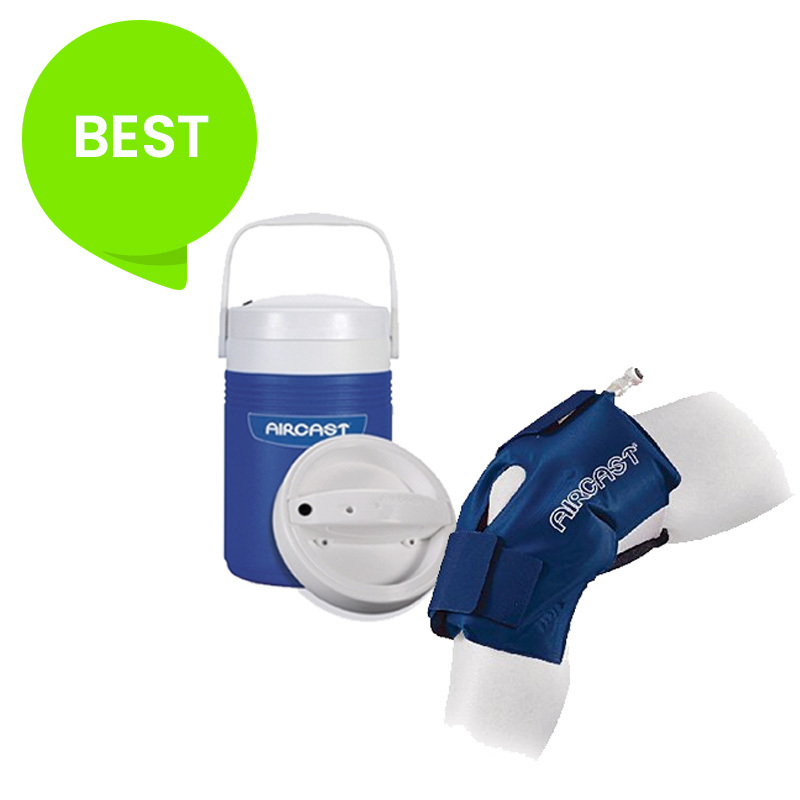 Our overall number one therapeutic cold unit for pain-relief following knee replacement surgery is the Aircast Knee Cryo/Cuff with Automatic IC Cooler.
Providing an unrivalled level of post-operative cold-compression, the Aircast IC Automatic Cold Unit features an attached pneumatic pump that cycles compression in 45 second cycles to increase healing and circulation to the knee following surgery.
The best unit available for pain and swelling reduction after knee surgery
Eliminates the risk of permanent tissue damage after a knee replacement
Revolutionary pneumatic cycling adjusts compression over 45 seconds
No more changing ice packs or replacing cold compresses
Our Verdict: Incredibly compressive cryotherapy makes it our overall number one for relief following knee replacement surgery
Which Other Conditions and Symptoms Can Cold Compression Rehabilitation Help With?
Arthritis
Bruising
Bursitis
Gout
Impact
Osteoarthritis
Overuse
Rheumatoid Arthritis
Septic Arthritis
Swelling
Maximise the Quality of Your Recovery
Following knee replacement surgery, the benefits of cold-compression and cryotherapy speak for themselves. Maximising the quality of your recovery and reducing the long-term pain, swelling and inflammation that occur after having your knee replaced has never been easier.
If you're interested in the benefits of at home cryotherapy units and still haven't found what you're looking for, take a look at some of the informative pages below:
If you've got something to add or you'd like to get in touch with us, please leave a comment below or get in touch with us via Twitter or Facebook!