Best Ice Packs for Ankles 2020
Friday, 24 January 2020
Ice packs are a great way to treat ankle injuries. By compressing a cold temperature on an injury you can numb the area and reduce blood flow, which can help to reduce any swelling that causes pain. Ice packs can be small and portable, which combined with their effectiveness makes them a popular product among sports clubs, physiotherapists and schools.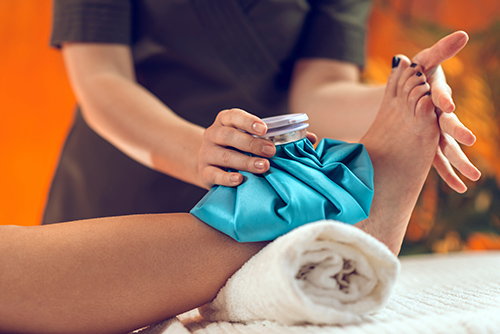 Getting ice to your injury quick can reduce injury recovery time
The ice packs that we sell here at Health and Care range between small and disposable ice packs that can treat ankle knocks and scrapes, and more serious cryogenic ice packs that can help to deal with sprains and breaks. To help you decide which ice pack is best suited to you, we've asked our experts to compile this list of their top five ice packs for ankles.
How to Choose the Ice Pack for You?
You might be a little daunted when it comes to buying the right ice pack, but there's no need to be. Firstly you need to figure out what type of injuries you will be treating or what type of injury you are recovering from. To help you, this list will separate our ice packs into type of ice pack and the type of injury that they can be used to treat.
Our Best Ice Pack for Serious Ankle Injuries
Ankle Cold Therapy Cryo Cuff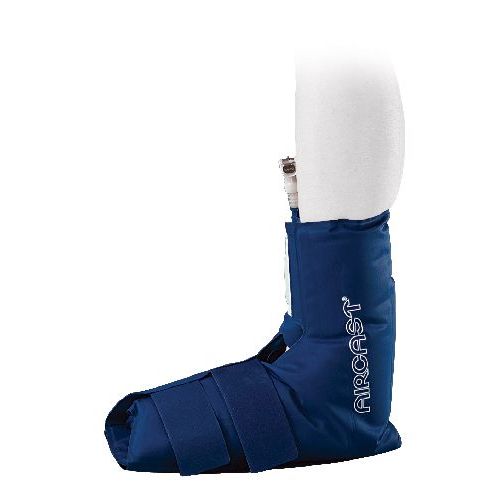 The Ankle Cold Therapy Cryo Cuff is designed to aid in the recovery of serious long-term ankle injuries. It can deliver controlled cold compression that works to minimise haemarthrosis, reduce swelling and reduce pain, while its anatomical design fits across the whole ankle to ensure that those deep set injuries will feel the benefit.
Please bear in mind that this product is designed for use with the Aircast Cold Therapy Cryo Unit, and you can buy them both together at a reduced rate by clicking the link below.
Used to treat: Acute sprains; ankle breaks; ankle strains; post-operative support; rehabilitation; trauma.
Our Most Versatile Ice Pack for Most Ankle Injuries
Dura Soft Foot & Ankle Ice Pack Wrap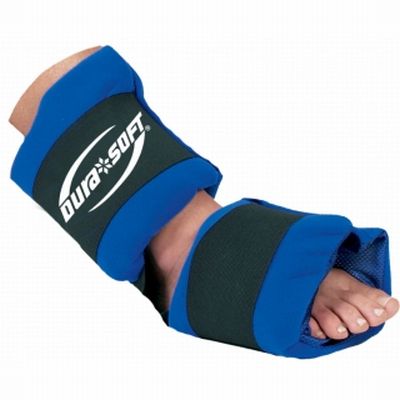 Designed to provide superb continuous cold therapy to the foot and ankle, the Dura Soft Foot & Ankle Ice Pack Wrap is the choice of professionals. It is designed to reduce pain and swelling and facilitate faster rehabilitation, while wrapping around the entire ankle to ensure that, wherever the pain is, it will be reached. It can be used easily too, with its large design ideal for anyone to use at home without a trained professional.
Used to treat: Acute ankle injuries; chronic ankle conditions; fractures; hypoxic tissue injury; post-operative injury; strains.
Our Best Ice Pack for Sports Injuries
Koolpak Sports Instant Ice Pack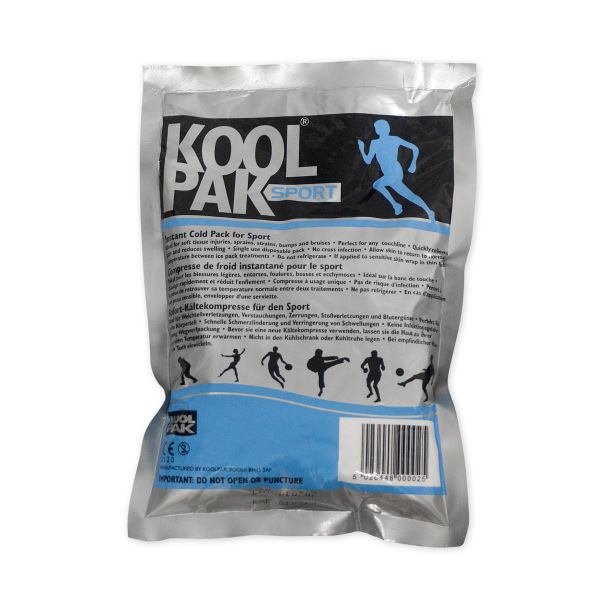 If you're a sports player then you'll understand the importance of getting ice to a sports injury as quick as you can. Impact injuries and little niggles and sprains that are quite common in sports can have a significantly reduced recovery time if you can provide cold therapy fast enough. A must have for any physiotherapist is the Koolpak Sports Instant Ice Pack, designed to offer instant relief and cold therapy to soft tissue injuries.
Small enough to fit into a kit bag or first aid kit, these disposable ice packs work by being squeezed, shaken and then applied to the injury. Small and lightweight, these packs provide the key to instant relief.
Used to treat: Impact injuries; sprains; soft tissue injuries.
Choose the Right Ice Pack for Your Ankle
The difference between the ice packs that we sell is large, so you want to be careful and make sure that you buy the correct ice pack for the job. Remember that big serious cryotherapeutic equipment such as the Cryo Cuff is generally best suited to long term serious knee injuries, while disposable ice packs such as the Mueller Kold Instant Pack and the Koolpak Instant Sports Pack are better suited to kit bags, first aid bags and sports teams.
If you haven't found what you're looking for here, we would recommend taking a look at either our Hot & Cold Packs Page, or our Hot & Cold Therapy Page, where you're bound to find the ice pack for you. Do you have any questions about our ice packs, or want some advice on the best ice pack for you? Please don't hesitate to let us know in the comments, or find us on Facebook and Twitter.
Tags: Ankle Pain, Cold Therapy, Health and Care Expert Series, Rehabilitation, Top 5 Guides.
Shop Ankle Ice Packs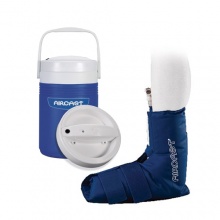 Includes the Ankle Cryo Cuff and IC Cooler Unit
Provides up to eight hours of cryotherapy
Helps minimise swelling and reduce pain
Automated system allows you to relax
---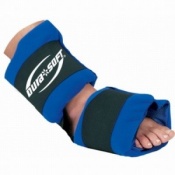 Provides superb continuous cold therapy to the foot and ankle
Easily shapes to the foot and ankle for a comfortable fit
Takes the guesswork out of correct ice therapy positioning
The choice of professionals - better than a bag of frozen peas
---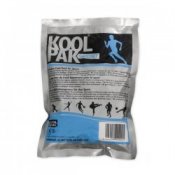 Instant ice pack provides instant pain relief

Designed for the treatment of sports injuries

Takes only seconds to activate

Ideal for use on all soft tissue injuries