Best Heat Pads for Shoulder Pain
Monday, 29 October 2018 | Paul
We've all experienced shoulder pain at one point or another, and more often than not, the problem goes away on its own. In some cases, however, the pain persists. If you're experiencing chronic shoulder pain that doesn't seem to get any better in spite of home remedies, we suggest you visit your GP, as the pain may be a symptom of a more serious condition, such as osteoarthritis, broken bone or any other injury.
On the other hand, if you're certain the shoulder pain is caused by poor posture, over-straining either during exercise or repetitive work, or general muscle fatigue, heat therapy can offer the relief from pain and discomfort that you need. Whether you're new to the world of heating pads, or know exactly what you're looking for, the choice can be overwhelming. This is why we've put together this list of suggestions for some of the Best Heat Pads for Shoulder Pain.
Mobile Shoulder Heat Pad with Powerbank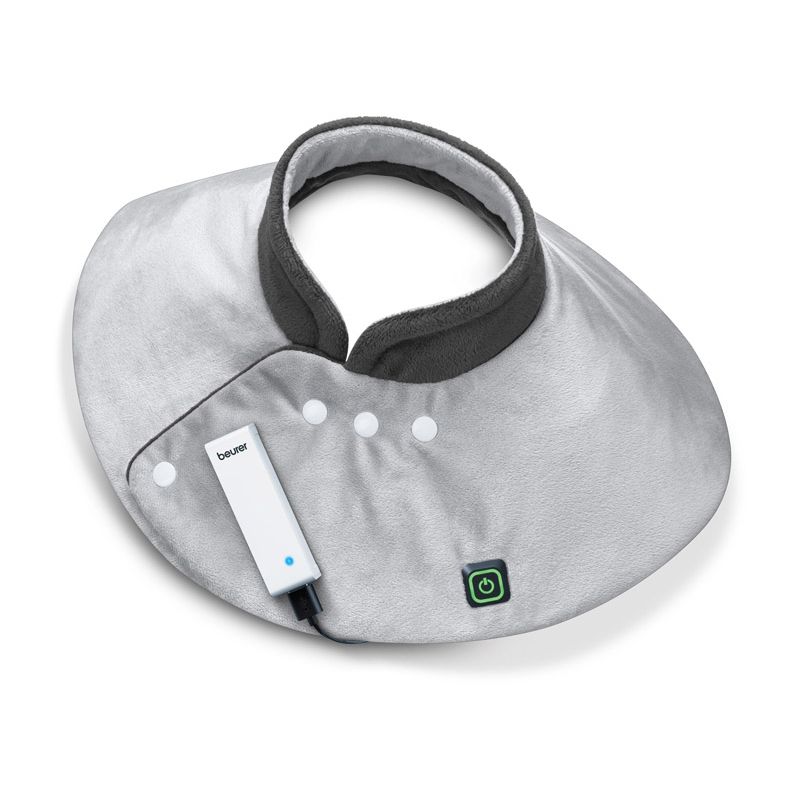 Let's start at the top, with one of the best shoulder heat pads on the market. The Beurer HK57 Mobile Shoulder Heat Pad with Powerbank is completely portable, highly discreet and designed with three heat settings for an individualised experience.
The powerbank provides up to two hours of cordless heat, which means you can use the heating pad to warm you up and alleviate pain wherever you are. What's more, the heat pad is sleek enough for it not to appear bulky even when worn under everyday clothing, which means you can discreetly use it even in public.
Key Features: Powerbank provides up to two hours of cordless heat; discreet design; three heat settings; machine washable
Beurer HK58 Heat Pad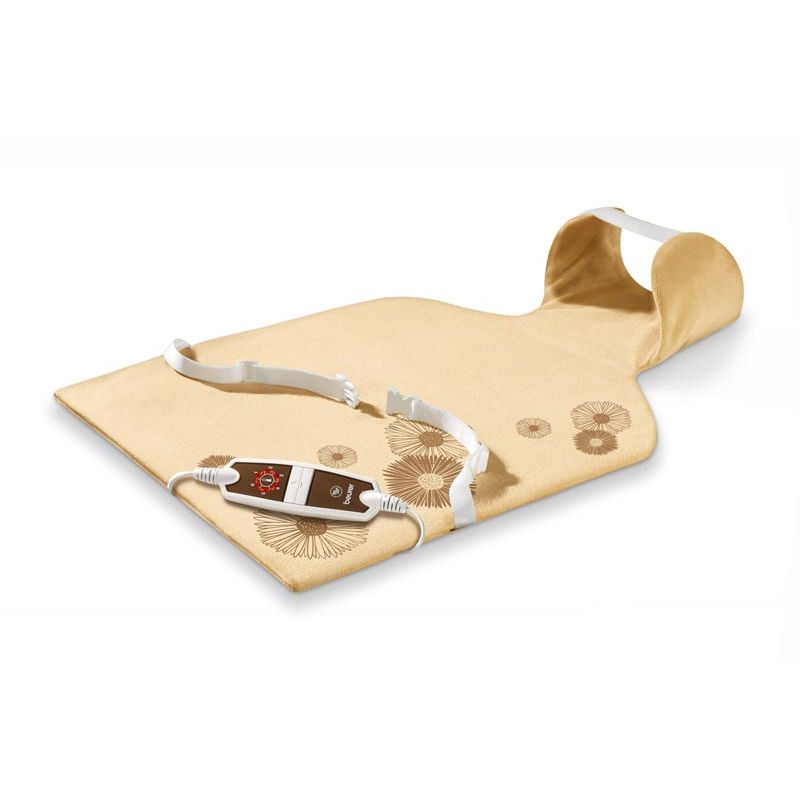 While technically not a shoulder heat pad, the Beurer HK58 Back and Neck Heat Pad delivers soothing warmth to your neck and upper back, which can be highly beneficial for shoulder pain as well. With six illuminated temperature settings, this heat pad offers more versatility than any other product from this list, allowing you to adjust the treatment to your specific needs.
The pad is designed specifically to fit the shape of the neck and upper back, while its cosy and soft cover, made from microfibres, feels wonderful against your skin. The automatic switch-off function makes sure the device can never overheat.
Key Features: Ideal for neck and upper back; six temperature settings; soft cover, made from microfibres, is comfortable to touch
Linum Hot Pack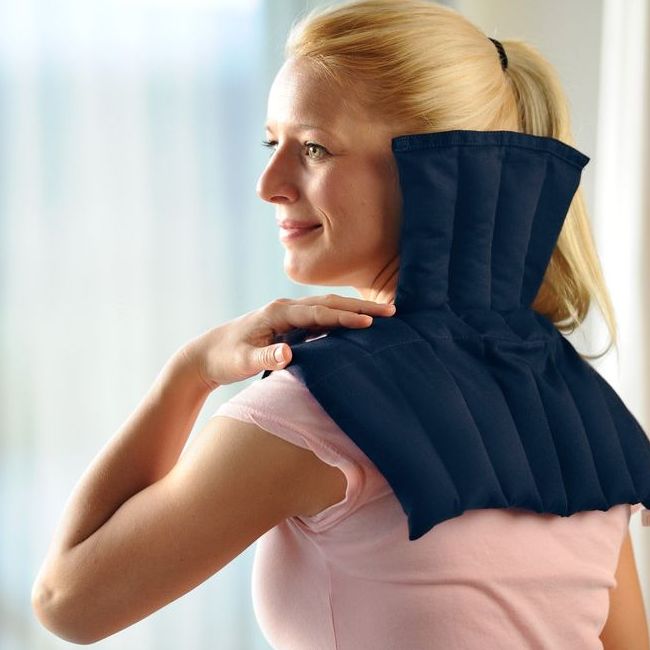 Unlike the heat pads mentioned so far, the Sissel Linum Hot Pack will provide you with soothing warmth without the need for re-charging. The Linum Hot Pack is actually a linseed filled compress, an ancient natural remedy proven to relieve tense muscles, stomach and back ache.
It is available in two shapes, with the three-sectional shape being the perfect fit for your neck and shoulders. Easily warmed within minutes in the microwave or oven, this hot pack is perfect for quick and comfortable use at home.
Key Features: Natural remedy for aching muscles; easily warmed in the microwave; three-sectional shape perfectly fits on your shoulders
What is your favourite home remedy for shoulder pain? Share your thoughts below or find us on Facebook and Twitter!
Tags: Heat Therapy, Shoulder Pain, Keeping Warm, General Health, Top 5 Guides
Shop Related Products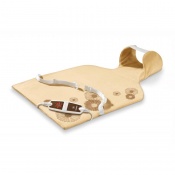 Provides quick and comfortable pain relief
Soft, breathable and skin-friendly microfibre cover
Innovative button switch with LED lights
Has six illuminated temperature settings
---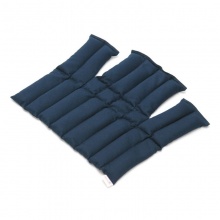 Linseed filled heat pack with cotton cover
Ideal for relieving muscular pain or cold symptoms
Warms in microwave or oven for long lasting heat
Available in tri-sectional or rectangle shape