Best Gifts for the Elderly
Wednesday, 12 September 2018 | Paul
Finding a meaningful gift for your elderly loved one that can both help and entertain them can be difficult. To help take the trouble out of this process, we've put together a list of what we think are the Best Gifts for the Elderly. Whether you're looking for a practical gift or a fun one, we've got something for you!
Choosing the Right Gift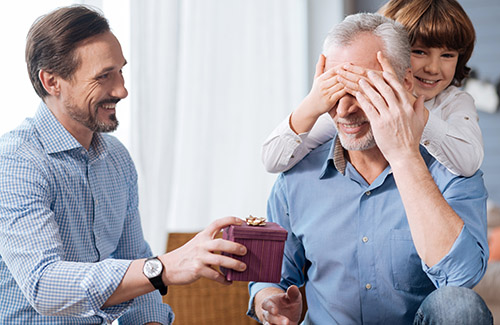 Read on to find a great gift for your elderly loved one
While we often associate elderly people with frailty and immobility, the term "elderly" actually comprises everyone over the age of 65. As a result, the abilities of an elderly person can differ quite dramatically depending on the person's age, their mobility, and their mental health. In this blog, we've tried not to exclude elderly patients with differing abilities from our gift ideas and have therefore included a range of gifts to suit a range of user needs.
Active Minds Paint Project Dementia Painting Book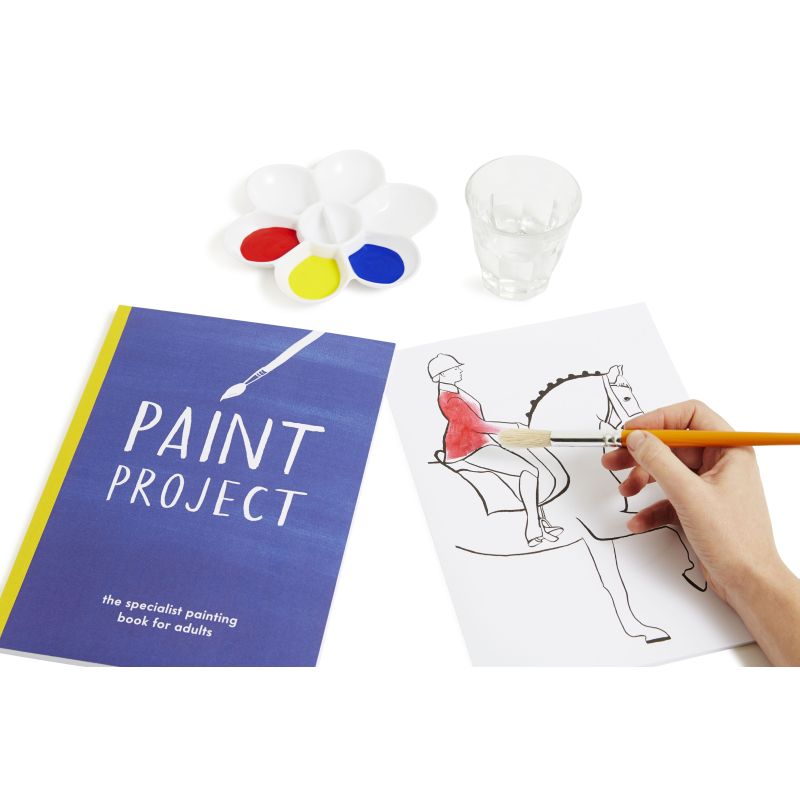 For elderly individuals, it's vital that stimulating activities are performed on a regular basis to prevent dementia or other conditions that could reduce their mental and physical well-being. The Active Minds Paint Project Dementia Painting Book is the perfect relaxing activity for elderly people, especially those who have limited manual dexterity. Although the book is specifically targeted to people with dementia, this painting book has simple outlines that are perfect for those with reduced mobility. With the addition of a few different paints, it can be a great way of stimulating your loved one.
Containing 40 outline drawings, the Active Minds Paint Project Painting Book will keep your elderly relative or friend entertained for hours on end. The activity helps improve creativity and memory, and can be used individually or as a group. This is an excellent way of bonding with your loved one when you visit them in their home!
Key Features: Offers stimulation; keeps individuals entertained for hours on end; suitable as a joint activity
HomeGlow B-Warm Heated Seat Cover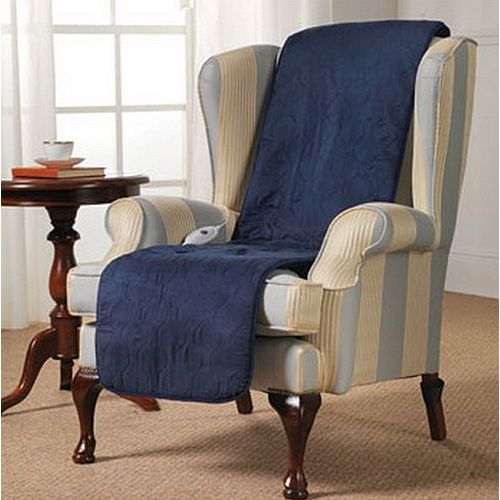 The elderly are one of the most at-risk groups for contracting hypothermia, especially in the colder months. The HomeGlow B-Warm Heated Seat Cover is an economical way of keeping your loved one warm and cosy at home and can even relieve the symptoms associated with arthritis (i.e. aches and pains). As the cover warms the user, it's an excellent way of keeping your loved one warm without them having to heat up the whole house, which is particularly ideal if they live with other people who tend to feel the heat.
If you're still on the fence about purchasing this seat cover as a gift for your elderly loved one, take a look at our reviews for the product on the product page, particularly Valerie's five star review. She says she "bought [the cover] for [her] 88 year old dad who says it is the best present he has ever received"!
Key Features: Provides targeted warmth; cost effective; relieves aches and pains of arthritis
Fitness-Mad Core Fitness Mat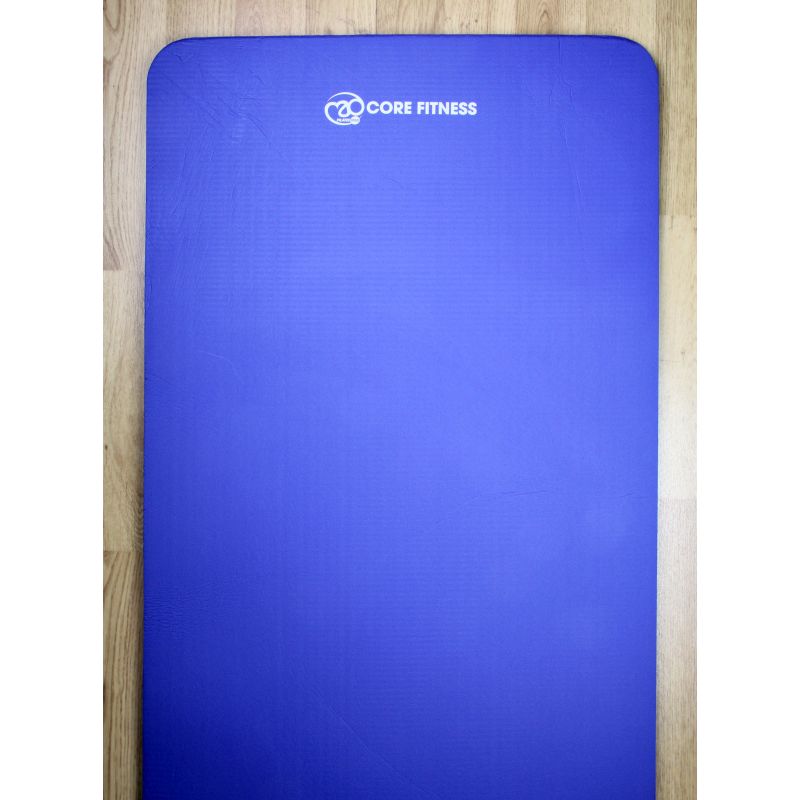 Chances are we all know a senior person who has maintained their level of fitness and goes on long walking excursions at any chance they get. For these elderly people, introducing a new physical activity into their routine can be the perfect way of helping them enjoy their free time more fully. When paired with a yoga class subscription, the Fitness-Mad Core Fitness Mat provides a great way to help your loved one get out of the house and among other people.
Yoga in particular is the perfect activity for elderly people as it is fairly low impact but also helps to improve mobility and balance. This has the added benefit of preventing falls, which the elderly are particularly prone to. This particular Core Fitness Mat is lightweight and includes a removable strap, making it extremely portable even for those with limited strength.
Key Features: Lightweight design; includes a removable strap for portability; facilitates low-impact yoga exercises
Flame-Scorched Crutch Handle Wooden Walking Stick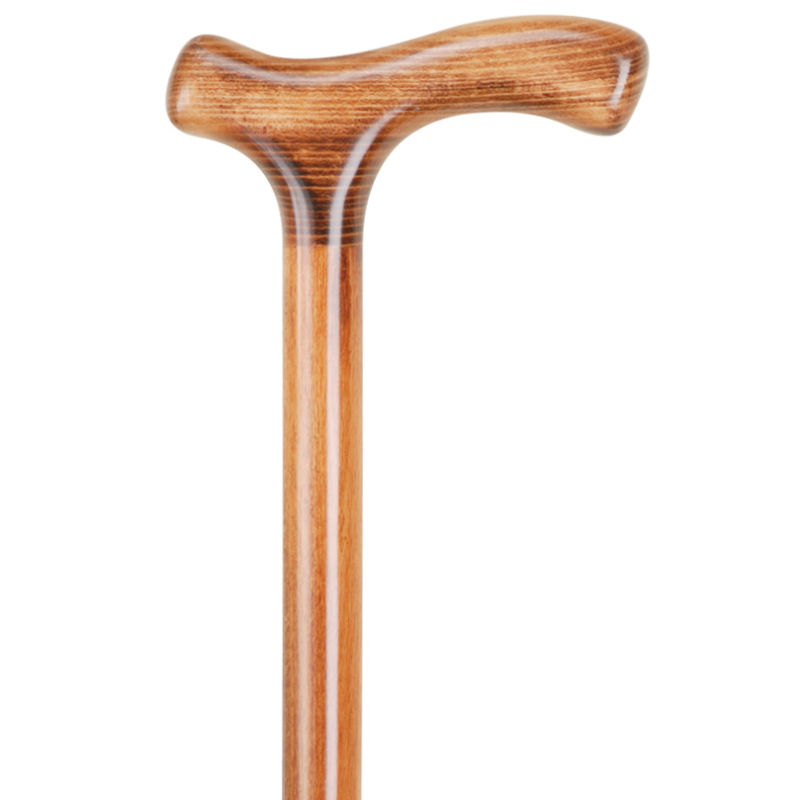 If the above fitness mat doesn't suit your senior loved one and you're finding that more and more, their mobility is becoming reduced, the Flame-Scorched Crutch Handle Wooden Walking Stick is a practical but handsome stick that would look great on any hand. Designed with a crutch handle and a rubber ferrule, this walking stick is comfortable to use and helps absorb impact to reduce discomfort. This particular stick is 36" (91cm) in height, but if you're looking for a shorter or longer walking stick, we have a wide range of walking sticks and canes that you can peruse at your leisure.
While some elderly individuals don't like asking for help or admitting that they need any assistance, limited mobility can cause people to become less likely to venture outside or – in extremely bad cases – even lead to individuals becoming housebound. This can take its toll on an elderly person's mental health, especially if they don't get as many visitors as they once did. This Flame-Scorched Crutch Handle Walking Stick is an easy way of keeping the senior person active and curious with life!
Key Features: Simple but elegant design; comfortable crutch handle; includes a rubber ferrule to reduce impact
Treat Your Elderly Loved One This Year
We hope that you find something to suit your loved one in this list. If you feel as though they would prefer something a little different, we have a range of Active Minds products that would make great gifts, as well as a range of yoga and Pilates equipment for the more active senior person. As older people are extremely vulnerable to loneliness and isolation, we're hoping our gifts will help them stay in touch with loved ones – or even meet new people!
What did you buy your senior loved one as a gift last year? Let us know in the comments! Alternatively, if you've got a question or want a tailored recommendation, feel free to get in touch with our Customer Care Team on 020 7720 2266, or find us on Facebook or Twitter!
Tags: Best Christmas Gifts, Christmas, Elderly Care, Great Gifts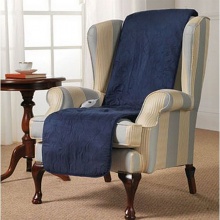 Stay cosy in your seat when the temperature drops
Produces a controlled heat to keep you comfortable
Costs less than 0.5 pence per hour to use
Easy operation - set up and use within minutes
---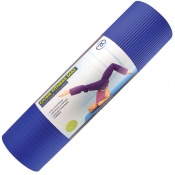 Ideal exercise mat for those on the move or tight on storage space
Suitable for studios, clubs, gyms, home use or on the move
Includes a removable carry strap for easy portability
NBR foam offers excellent cushioning and memory
---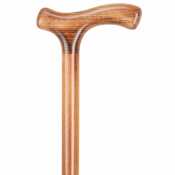 Reliable flame-scorched beech wood walking stick
Fixed height of 36" (91cm) ideal for most users
Includes a rubber ferrule for use on varied terrains
Simple yet effective design for great value for money