Best Footwear for Foot Conditions 2021
Wednesday, 8 January 2020 | Sean
Arthritis, deep vein thrombosis and Raynaud's are common problems that will affect millions of us in our lifetimes. At one time of day, foot problems could only be treated by taking a trip to the doctors, sitting at home and resting, or by grinning and bearing it until the problem had sorted itself out on its own. Thankfully these days that isn't the case, and the market is full of affordable and innovative socks that are designed to both tackle and prevent foot problems.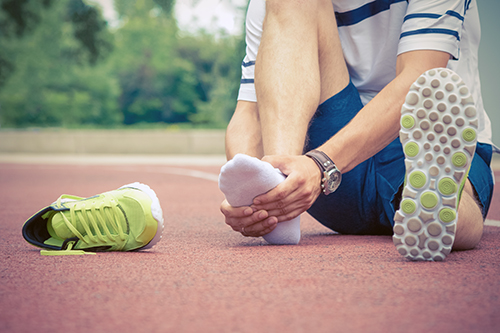 The right pair of socks can treat a wide range of foot conditions, including sports injuries
Whether you are worried about the cold triggering a Raynaud's episode, slipping and injuring yourself while in hospital, or if you want to prevent an ulcer from developing, there will be a pair of socks out there for you. Looking at common foot problems in further detail, we examine the best socks for treating different conditions, helping you to get back on your feet again.
Best Sock to Relieve Foot Injuries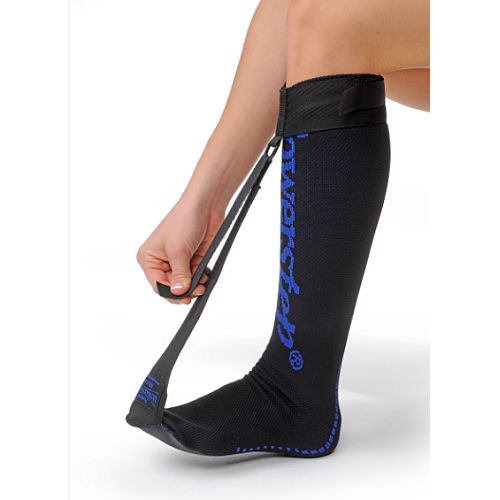 Helping to treat injuries such as plantar fasciitis, heel and arch pain, and runners' cramps, the Powerstep Ultrastretch Plantar Fasciitis Night Sock uses a unique, adjustable dorsiflexion strap that gently pulls on the toes. This stretches the calf muscle and the tissues in the foot and ankle, helping to speed recovery from overuse injuries. Lightweight and breathable, the UltraStretch Sock can be used through the night, helping to provide relief the following morning.
Key Features: Dorsiflexion strap brings relief to calf and foot; suitable to wear through the night; speeds up recovery from overuse injuries.
Best Socks to Prevent You From Falling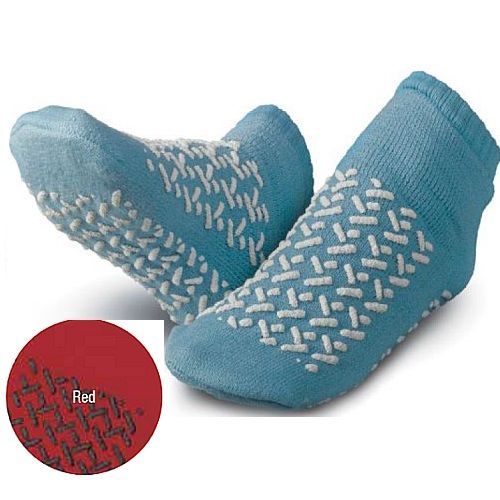 Hospitals and care homes come with a high risk of falling, especially for older people and those who struggle with mobility. As featured in the press, the Medline Double Tread Slipper Socks feature a special tread on the bottom and top of the socks that help to maximise grip when travelling from A to B. A cosy terry-cloth interior keeps the feet warm and comfortable, perfect for wearing throughout the day.
Key Features: Extra grippy tread on top and bottom of the socks; terry cloth interior keeps your feet warm and comfortable; perfect for care homes and hospitals.
Best Socks to Prevent Ulcers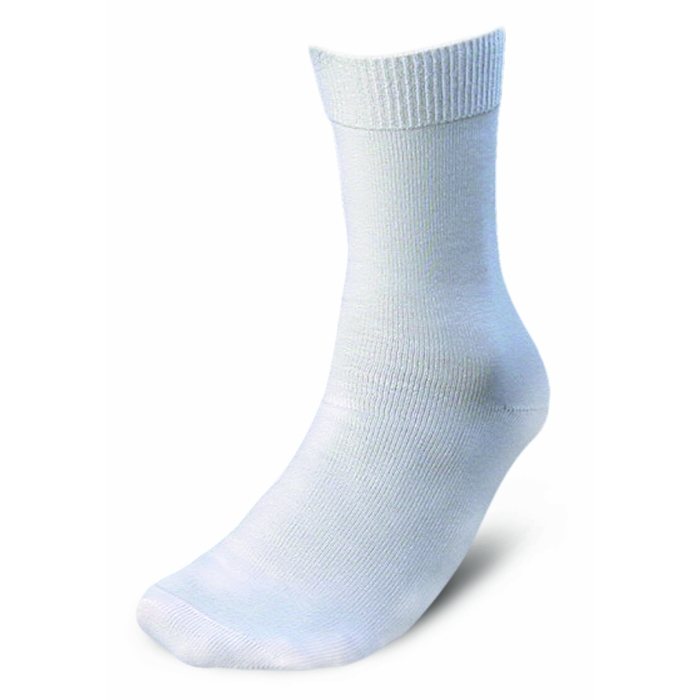 The Silipos Arthritis and Diabetic Gel Socks are perfect for preventing ulcers, as they use a 2mm gel cushion that runs along the sole to provide pressure relief and pressure distribution. With fabric sitting either side of the gel layer, the gel socks promise excellent comfort. The cushioning gel comes with another purpose too, providing moisture-rich mineral oil that hydrates, softens and conditions the skin, making your skin healthier.
Key Features: Gel sole provides pressure relief; hydrates and moisturises the skin; suitable for use with diabetic shoes.
Best Socks to Ease Foot Pain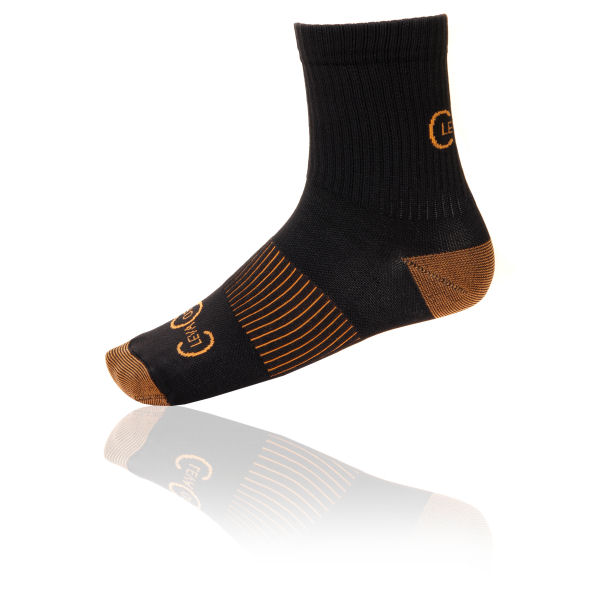 Improving blood flow is key to treating and alleviating foot pain, as increased oxygen to the affected area can improve the rate of recovery. The Warm Short Copper Compression Socks provide just that, using heat-inducing copper to increase circulation and bring oxygen to the inflamed area. Recommended for arthritis, DVT, inflammation and Raynaud's, these socks' are a must have for anyone looking to get back on their feet.
Key Features: Help to improve circulation; copper technology keeps feet warm; treats arthritis, inflammation and DVT.
Best Socks to Prevent Blood Clots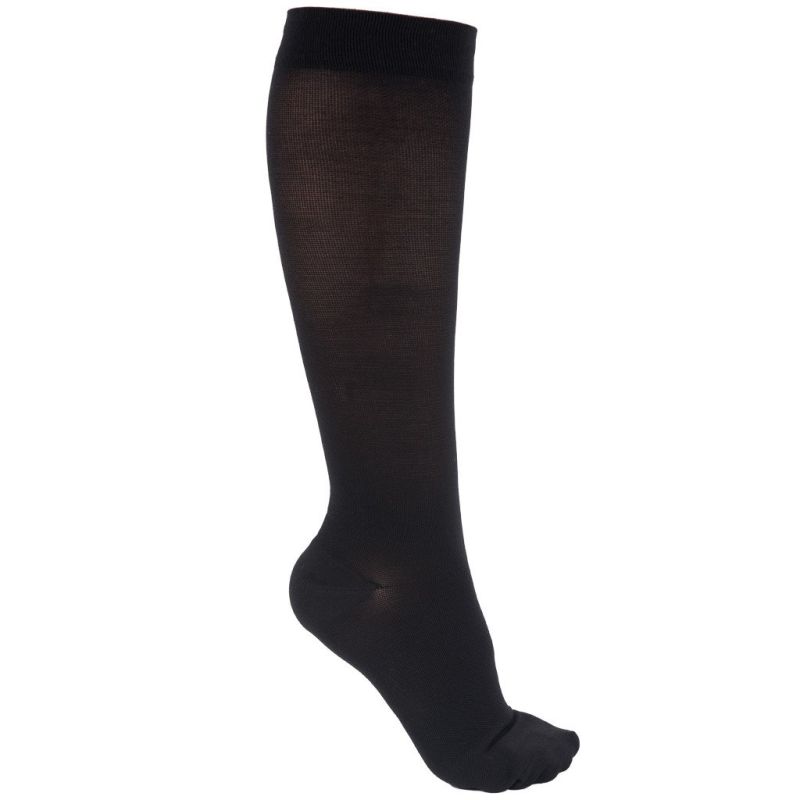 If you spend a lot of time on the move, it's recommended that you try and reduce the risk of developing deep vein thrombosis and blood clots. Designed to encourage circulation, the FitLegs Everyday Compression Socks use soft microfibre material that keeps blood flowing while in use. Your perfect travelling companion, the Everyday Compression Socks promise to keep DVT at bay.
Key Features: Provide compression to keep blood flowing; perfect for long journeys; soft microfibre is comfortable to wear.
Best Socks to Prevent Raynaud's Episodes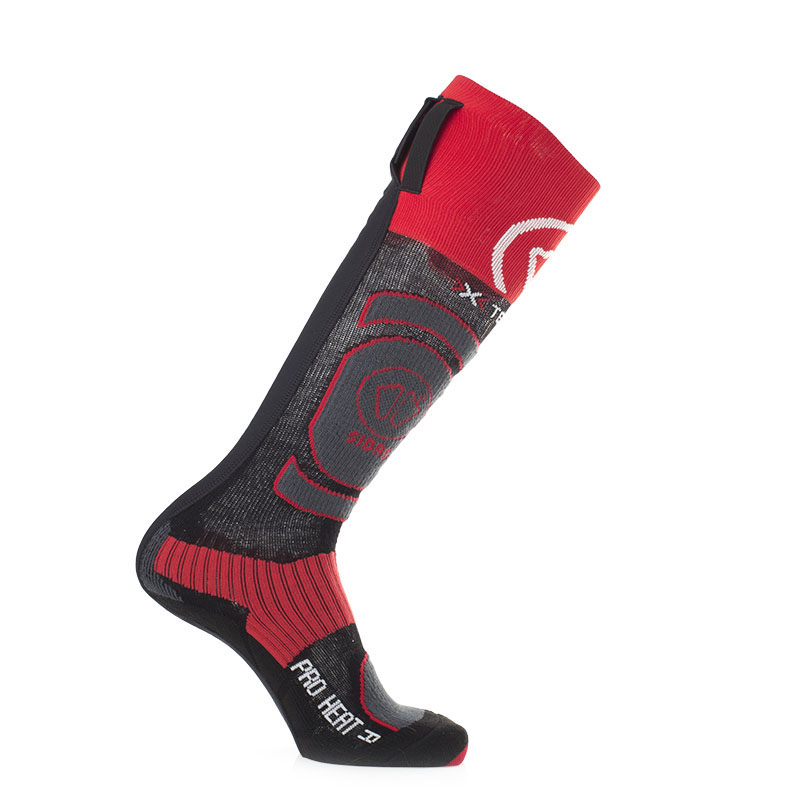 Heated clothing is the next big thing, and you can beat the crowd with the Sidas Pro Heated Socks Set. Designed for serious skiers, this heated socks set comes with a battery pack that can deliver up to three different levels of heat. Their special heat transfer system is innovative and reliable, bringing relief to not just skiers, but to those with Raynaud's, poor circulation, arteriosclerosis, neuropathy and peripheral vascular disease.
Key Features: Offers three levels of battery powered heat that lasts for up to 16 hours; delivers instant and constant heat; uses special fibres to offer improved heat diffusion.
Best Socks to Treat Skin Problems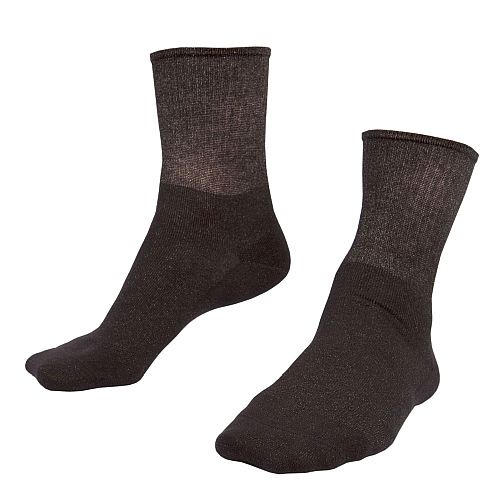 The Diabetic 12% Silver Socks use antimicrobial properties that can prohibit the growth of nasty bacteria. The silver that is embedded into the lining of the socks can both regulate temperature and disinfect wounds and help to increase healing, while their non toxic design prevents fissures and dry skin. These are the socks to choose if you want to look after your feet.
Key Features: Antimicrobial properties prevent fissures and dry skin; prevent athlete's foot and irritations; silver lining helps to regulate temperature.
Best Socks to Soothe Arthritis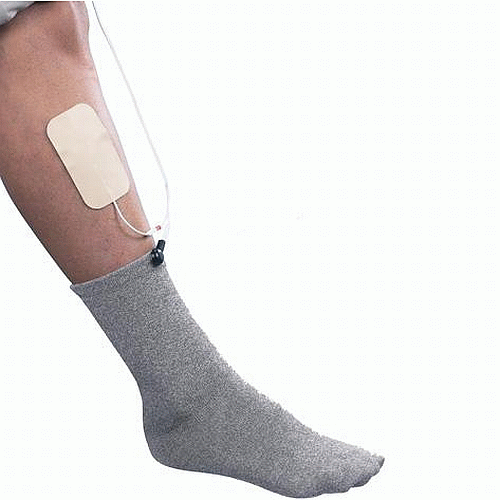 As seen in the press, the Arthritis I-Sock Kit uses a special wire at the top of the socks that sends tiny electric shocks down the wire that provides pain relief to rheumatoid arthritis and chronic foot pain. Using newly developed Silver Stim fabric that allows for stimulation from the TENS unit, this forward thinking product improves blood flow through the foot which helps to increase the speed of recovery. Perfect for anyone who wants to improve their mobility, the I-Sock Kit is an industry leading piece of equipment.
Key Features: Provides pain relief through electrotherapy; tiny electric shocks improve blood flow; treats arthritis pain and foot pain.
Use the Right Footwear Protection
By using the right footwear protection, you can help to alleviate the pain associated with your condition. You can browse our Foot Protection Range, or search for your specific problem in the search bar at the top of the page.
If you have any questions or thoughts to add regarding foot problems, comment below or find us on Facebook and Twitter!
Tags: Deep Vein Thrombosis, Foot and Ankle Pain, Foot Care, Socks.