Best Flight Socks for Christmas Travel
Thursday, 6 September 2018
In 2017 it was estimated that up to 2.7 million people left the UK over the Christmas period, whether it be to visit relatives or go to spend Christmas abroad. A further 14 million people make significant journeys within the UK over the same period, visiting friends, family or having a little Christmas getaway.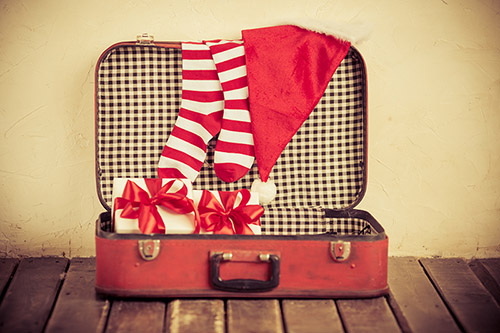 Millions of people across the UK travel long journeys over the Christmas period
Long journeys are damaging to your health, and spending a significant amount of time sitting stationary, whether it be on a plane or in a car, can rapidly increase your chances of developing blood clots or deep vein thrombosis (DVT). It's recommended, even if you aren't considered high risk, that you prepare for your journey by wearing the appropriate items of clothing to keep blood flowing freely across your legs. This article presents our Best Flight Socks for Christmas Travel, allowing you to travel in peace this Christmas.
Sigvaris Traveno Travel Flight Compression Socks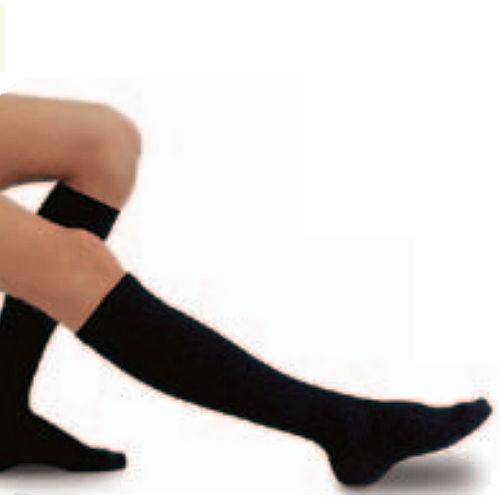 Designed using Meryl Skinlife fabric, the Sigvaris Traveno Travel Flight Compression Socks have a bacteriostatic effect that prevents skin irritation and odour. However, their main selling point is that they provide outstanding gentle pressure across the legs that promotes circulation to keep the legs healthy. These long compression socks offer intensive support during long journeys while reducing swelling and keeping the feet cool.
Key Features: Medically tested to reduce the chances of blood clots; Meryl Skinlife fabric prevents against smells; designed to prevent skin from becoming irritated.
FitLegs Everyday Compression Socks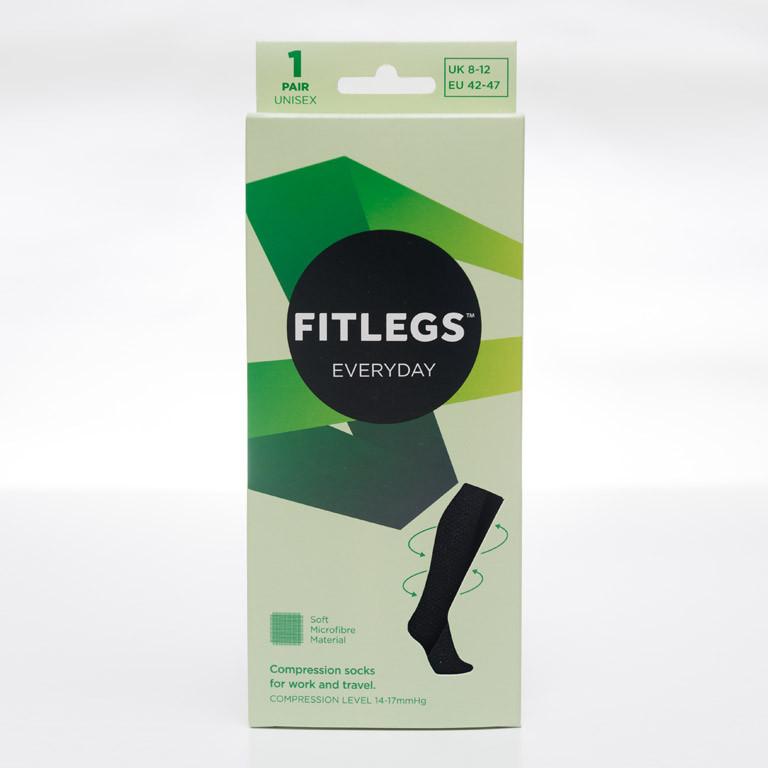 When it comes to long journeys, comfort is key. The soft microfibre material that lines the FitLegs Everyday Compression Socks promises to keep the user comfortable, while the graduated compression across the entire leg helps to boost circulation. With stretchable fabric for enhanced comfort and fit, the moisture sapping microfibre material absorbs perspiration from your leg helping to reduce odour.
Key Features: Prevents DVT by providing graduated pressure to the leg; soft microfibre fabric saps moisture from the legs; stretchy material offers exceptional comfort during use.
Medi Black Travel Socks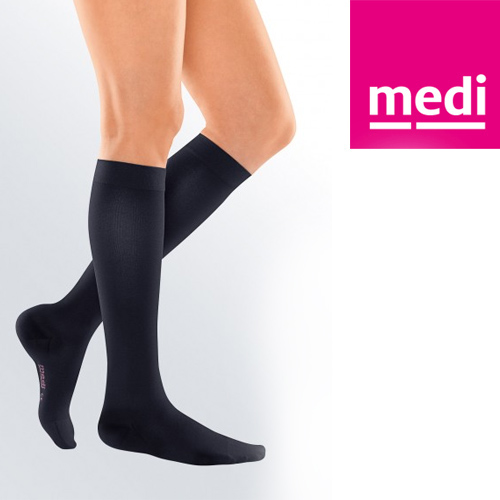 Next up is the Medi Black Travel Socks for Women, and the Medi Black Travel Socks for Men, that offer a comfortable and fashion conscious fit while providing compression across the entire legs. A stand out pair of travel socks, the Medi Black are clinically proven travel socks that use a reinforced sole to offer outstanding comfort and foot pressure. Clima Fresh and Clima Comfort features keep the legs cool while reducing perspiration and odour.
Key Features: Grip-knit technology prevents slippage; Clima Fresh and Clima Comfort keep the feet fresh; reinforced sole protects core areas.
Pro11 Anti-Fatigue Compression Foot Sleeve Socks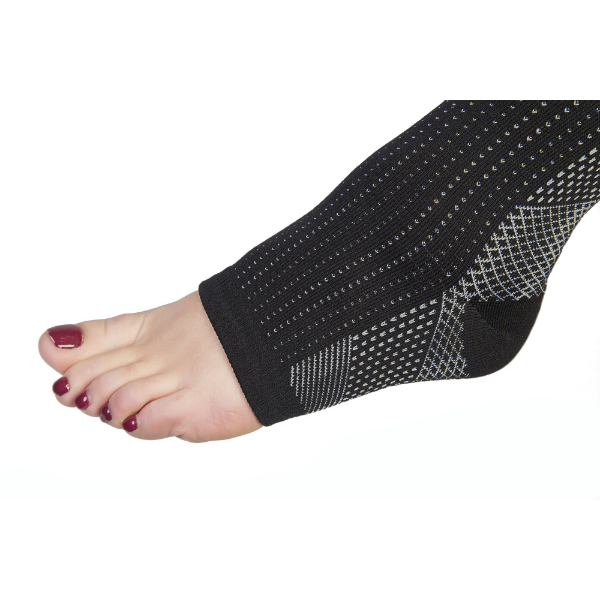 Designed to increase circulation and reduce swelling, the Pro11 Anti-Fatigue Compression Foot Sleeve Socks slide over the foot and work to expel toxins while providing oxygen and nutrients to the feet. This helps to reduce localised swelling, increase blood flow and promote the healing of injuries on the lower legs. They are ideal for travel, as they soothe aching feet by increasing arterial pressure which prevents blood from pooling in the feet.
Key Features: Works to expel toxins and provide oxygen to the feet; prevents blood from pooling at the bottom of the legs; reduces the chances of pain during use.
Equmen Core Precision Socks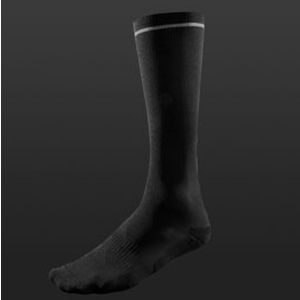 The Equmen Core Precision Socks are serious socks when it comes to travel. They provide therapeutic pressure that improves the flow of oxygen in the blood, which has the purpose of energising the legs and reducing fatigue and cramping. They also encourage toxin removal, provide high-compression and body-response ribbing while providing temperature, moisture and odour control.
Key Features: Static pressure across the legs dissipates toxins; provides temperature, moisture and odour control; seamless construction promotes comfort during use.
Travel Right This Christmas
It's important that you look after your body while travelling as the last thing anyone wants is a blood clot on their Christmas break. If you haven't found what you're looking for here, try browsing the DVT and Travel Health section on our website, or call us on 020 7220 2266.
If you have something to add or a question to ask, please do so in the comment section below, or find us on Facebook and Twitter!
Tags: Best Christmas Gifts, Christmas, Compression Stockings, Deep Vein Thrombosis, Great Gifts, Health and Care Expert Series, Travel Aids
Shop Related Products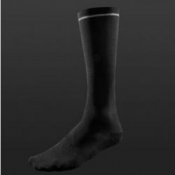 Enhances circulation

Energises legs and provides targeted arch support

Dissipates toxins

Controls temperature, moisture and odour
---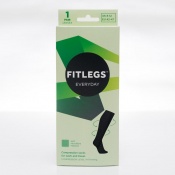 Soft microfibre material helps to prevent Deep Vein Thrombosis
Comfortable, stretchable fabric applies graduated compression to improve circulation
Provides comfort on long journeys and at work
Available in two sizes which suit a wide range of people
---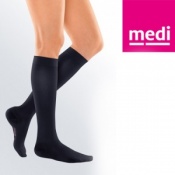 Light compression for travel
Fashionable broad ribbed design
Easy to put on
Reinforced sole for durability
---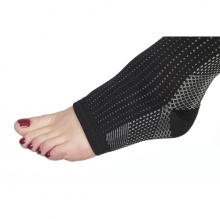 Compression socks to combat foot fatigue
Increase blood circulation to facilitate healing
Alleviate pain and reduce swelling
Suitable for home, work, sports and travel
---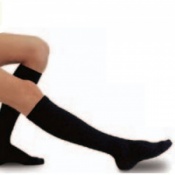 Ideal for long flights and travelling;
Designed to improve the traveller's leg health;
Offers better efficacy through a stronger pressure level;
Available in several fashionable colors and styles.