Tuesday, 16 October 2018 |
Eugene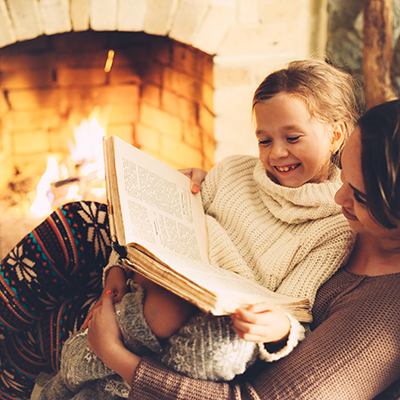 With the winter months approaching, we're all turning to our favourite methods to stay warm, cosy and comfortable. Your favourite chair should always be a source of comfort and warmth, so finding a way to keep it warm and luxurious is a must! There's no better way to turn your favourite chair into a cold-busting machine than with a heated seat cover, so we've put together a short list of the Best Heated Seat Covers, along with some other useful ways to stay warm!
Tuesday, 16 October 2018 |
Eugene
Whether you're suffering from stiff muscles or are looking to cosy up on a cold day, having a reliable heat pack on hand is a must. Heated in the microwave in a matter of seconds, microwaveable heat pads can make providing heat where and when you need it easy as can be, and are head-and-shoulders above hot water bottles in terms of longevity and convenience. To help you along, we've put together a list of our Best Microwaveable Heat Pads, keeping you warm and comfortable all winter long!
Tuesday, 2 October 2018 |
Eugene
Providing sensory stimulation is important to the development of any child, as it helps them form positive relationships with the sensory world around them. While there are all sorts of toys and activities that encourage sensory interaction, finding a game that can engage multiple players of different abilities can be difficult. This leads us to New Age Sensory Sound Boccia, a fun new game designed to be accessible to just about anyone, with plenty of sensory stimulation built in!
Wednesday, 12 September 2018 | Paul
Finding a meaningful gift for your elderly loved one can be difficult, particularly if they're starting to lose their faculties or if they're becoming more isolated at home. To help take the trouble out of this process, we've put together a list of what we think are the Best Gifts for the Elderly. Whether you're looking for a practical or fun gift for your loved one, we've got something for you!
Thursday, 6 September 2018
In 2017 it was estimated that up to 2.7 million people left the UK over the Christmas period, whether it be to visit relatives or go to spend Christmas abroad. Long journeys are damaging to your health and can rapidly increase your chances of developing blood clots and deep vein thrombosis (DVT). It's recommended that you prepare for your journey by wearing the appropriate items of clothing. This article presents our Best Flight Socks for Christmas Travel, allowing you to travel in peace this Christmas.
Monday, 22 January 2018 | Paul
Magnetic therapy is an ancient form of alternative medicine that has experienced a massive revival in these past few decades. If you've been looking to try this ancient healing method for yourself, and all that is stopping you is finding the right design for your bracelet, our list of Best Magnetic Bracelets for Men is here to help you out with a few fashionable and useful suggestions.
1 Comment
Monday, 15 January 2018 |
Paul
While most copper bracelets come in gorgeous designs that can be paired with any outfit, finding a copper bracelet for men, or at least one that would be unisex, is a bit more difficult. We understand your struggle, which is why we've come up with this list of Best Copper Bracelets for Men that includes all the copper bracelets that can easily be worn by virtually anyone.
Thursday, 5 October 2017 | Paul
Have you always wanted to take a piece of your favourite painting with you wherever you go? If so, we have a solution for you that won't land you in prison. Our new National Gallery walking sticks showcase some of the most famous pieces of art found in London's National Gallery.