Best Braces for Chondromalacia Patella
Thursday, 27 June 2019 | Paul
You put your patella under a lot of stress, especially if you're into walking, sports and climbing. Otherwise known as your kneecap, the patella feels stress particularly badly because its primary role is knee extension. Continuously using this part of your body without a break can lead to a range of different conditions that come under the umbrella term runner's knee.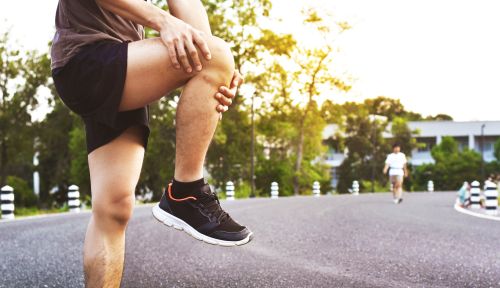 Chondromalacia patellae is another name of runner's knee
One of these conditions is called chondromalacia patellae. When you're first diagnosed with chondromalacia patellae, the name can leave you scratching your head, but with ongoing pain in your knees, you'll quickly want to find a cure. Here at Health and Care, we sell a number of braces that are specifically designed to help your knee recover from chondromalacia, giving it the time it needs to breathe, and ensuring that you can quickly get back on your feet.
What Is Chondromalacia Patellae?
Chondromalacia patellae is a condition where cartilage on the underside of your kneecap can soften and deteriorate. It's particularly common among young, active people, as repeated activity without break can start to cause friction in your knee. In particular, when any of the components in your knee such as your cartilage, tendons and ligaments fail to move properly, it can lead to an onset of chondromalacia patellae.
Most active people have a similar risk of developing the condition. However, you may be particularly at risk if you:
Suffer from weak hamstrings
Have poor leg alignment
Have suffered an injury to your kneecap
Are under 25
Are female
Have flat feet
Are active
Suffer from arthritis
How Can Knee Braces Help with Chondromalacia Patellae?
One of the most common treatments for runner's knee and chondromalacia patellae is to take the pressure away from your patella. You can do this with a knee brace, as these help you move your knee or even keep it immobilised depending on how severe your case is. They also protect the patella, preventing the injury from becoming aggravated.
Our Best Braces and Supports for Chondromalacia Patellae
BioSkin Standard Knee Support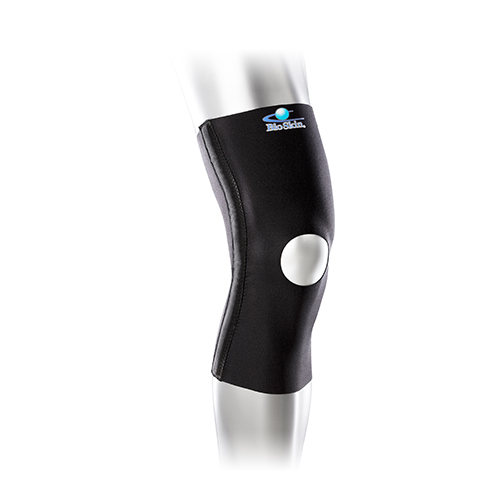 The BioSkin Standard Knee Support provides everything needed for a recovery from chondromalacia patellae, with compression and support that encourages the rate of recovery. The brace stretches the lateral tissue to reduce stiffness, while holding the kneecap in the correct position to prevent any unnecessary movement. Light compression encourages blood circulation too, helping your knee to recover at a faster pace.
Donjoy Reaction Knee Brace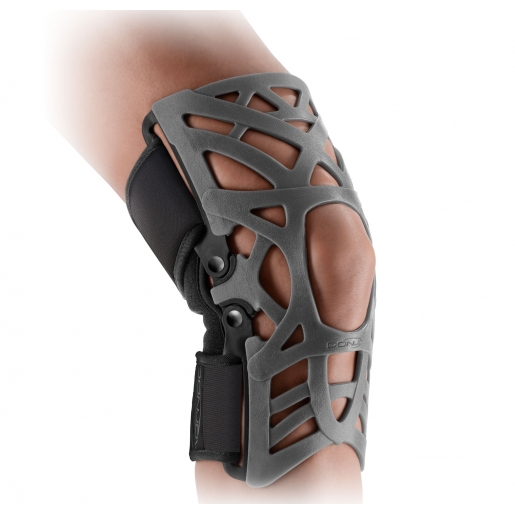 Next up, is one of the most popular braces that we sell, the Donjoy Reaction Knee Brace. This knee brace can be used by people while playing sports, and its contoured fit provides compression, prevents the patella from moving and targets pain just behind the kneecap. It also prevents impacts on the knee from causing damage, meaning that you can keep the patella protected while out and about.
Bauerfeind GenuTrain P3 Knee Brace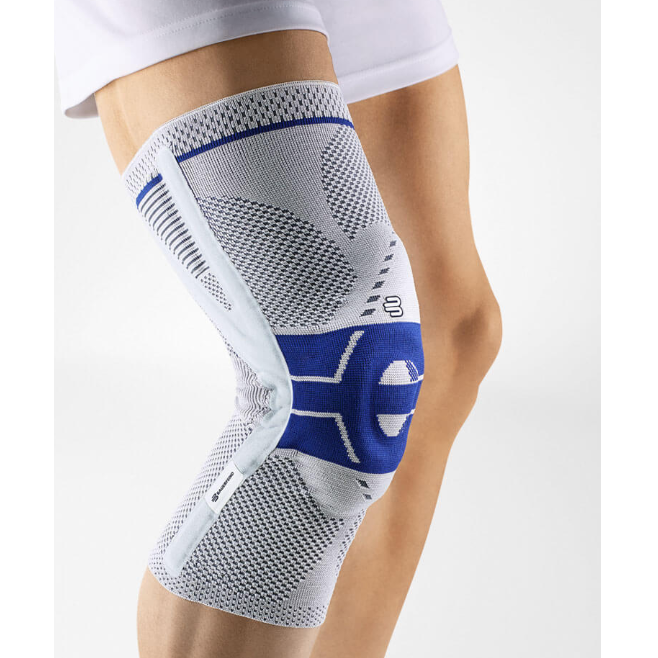 One of the most common causes of chondromalacia patellae is a misalignment of the kneecap, and the Bauerfeind GenuTrain P3 Knee Brace is designed specifically to target this problem. By stabilising the kneecap with viscoelastic pads and protecting the patella with a patella cover, you can prevent unnecessary movement and help the damaged area recover. A goal of the GenuTrain P3 is to protect the patella, again ensuring that the area isn't damaged during the recovery process.
ProCare Surround Patella Strap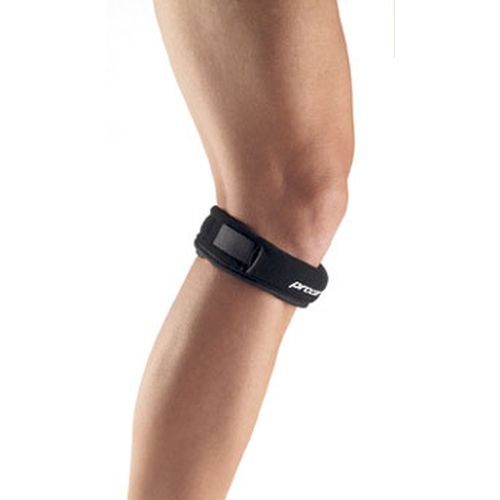 Our final choice is a little different, and is particularly ideal for people with minor chondromalacia and in the latter stages of recovery. Coming in the form of a small band, the ProCare Surround Patella Strap applies pressure to the patella tendon to prevent movement, while the unique floam material compresses the knee and encourages blood flow. Blood flow leads to a faster recovery, while the small, subtle design is perfect for anyone out of the house.
Tackle Patella Pain with the Right Knee Brace
The majority of people with chondromalacia patellae will never seek treatment or do anything about it, which we find hard to understand when a simple brace can reduce any pain and encourage recovery. For more braces, supports and straps, you can view our Chondromalacia Knee Braces and Chondromalacia Patella Braces categories.
Want to find out more about our range of braces? Leave your comment below, or find us on Facebook and Twitter.
Tags: Health and Care Expert Series, Knee Braces, Knee Pain, Top 5 Guides