Best Bidet Toilets
Wednesday, 27 September 2017 | Paul
Compared to traditional toilets, bidets offer unrivalled cleanliness and can even save you money in the long run (click here to read more on why we think bidets are better than conventional toilets!). However, there's a surprising amount of choice for the bidet on Health and Care, making it difficult to know which one will work best for you.
If you suffer from mobility issues, bidets can help you maintain your hygiene without causing unnecessary stress on your body. Read more about our top picks below to find out what we think are some of the best bidets on the market, and click the product's picture to learn more about each individual bidet and what it can do for you.
Bio Bidet Palm TP-200 Portable Travel Bidet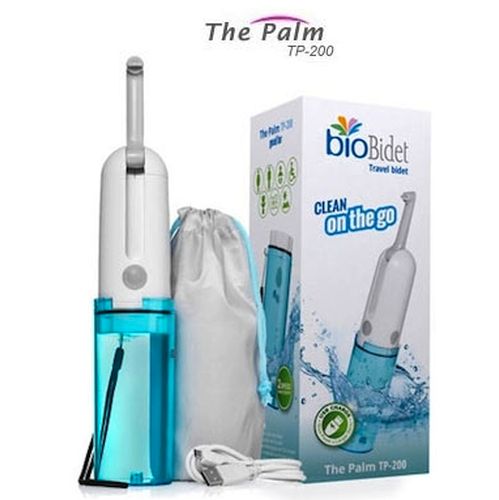 If you're used to using a bidet and feel uncomfortable with the thought of travelling to places without one, the Bio Bidet Palm TP-200 Portable Travel Bidet can help. Providing you with all the features of a regular bidet, the Palm TP-200 is ideal for all you nervous travellers. The bidet is handheld and uses tap water, allowing you to use water that's the perfect temperature.
This hygienic tool also comes with a white carry bag to make transportation discreet and its folding nozzle allows you to store the bidet with minimal effort. Plus, with its built-in rechargeable battery and included USB charger, you don't have to worry about running out of power.
Key Features: Portable and handheld design, operated by battery, includes discreet carry bag
Bio Bidet Supreme BB 1000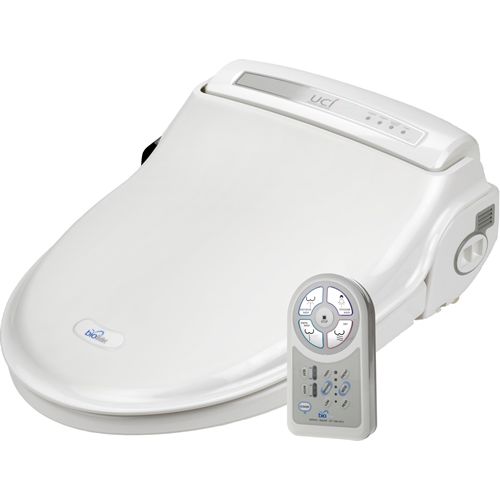 Designed to fit onto most standard toilet pans, the Bio Bidet Supreme BB 1000 is a handy yet sophisticated alternative to purpose-built shower toilets. This product is one of our top sellers. The bidet comes with a remote control, meaning you can use it as an aid if you suffer from a disability.
This toileting solution has a number of controls, including the ability to dry yourself after use. The Supreme BB 1000 also has a heated seat to ensure you remain comfortable. Supporting up to 21 stones, Bio Bidet's product is ideal for a range of different users and helps you get your independence back if you struggle with cleaning yourself after using the bathroom.
Key Features: Our most popular bidet seat, remote control for those with limited mobility
Aqua Sigma Dib C-750 Wash and Dry Bidet Shower Toilet Seat with Remote Control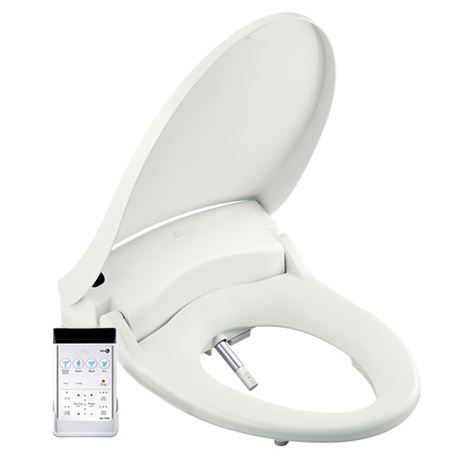 If you've recently come back from a trip to Japan, you'll likely be missing their popular washlets. With its endless set of features, the washlet makes going to the toilet a joy. The Aqua Sigma Dib C-750 Wash and Dry Bidet Shower Toilet Seat with Remote Control is made with contemporary Japanese styling so you can get that clean feeling you so sorely miss.
Manufactured to fit most standard toilet fixtures, the Dib C-750 can fit in most homes within the UK. The seat features an adjustable spray and wand, each of which have five different settings to ensure you get a more personalised clean. The control also has a child's option with reduced pressure and temperature to keep the whole of your family feeling comfortable.
Key Features: Adjustable spray pressure and temperature settings, Japanese-style seat
USPA CCP-7035 Wash and Dry Shower Toilet with Remote Control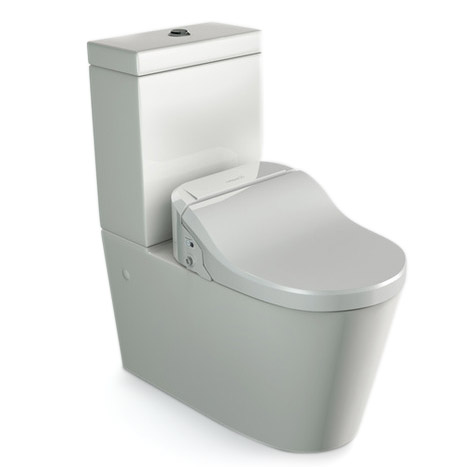 Keeping yourself clean is integral to your health, as well as that of those around you. The USPA CCP-7035 Wash and Dry Shower Toilet with Remote Control has numerous features to keep you feeling clean and comfortable throughout. Featuring both posterior and feminine cleansing, the Wash and Dry Shower Toilet is particularly effective during pregnancy or menstruation.
Designed with an automatic deodoriser that starts whenever the seat becomes occupied, your bathroom will remain smelling fresh at all times. The seat also features a warm air dryer with five variable temperature settings to ensure you stay dry and clean. The USPA CCP-7035 even has an automatic mode that automatically starts the jet and dryer, making the toilet easy to use.
Key Features: Keeps you feeling extremely clean, has a heated seat, uses a remote control
Geberit AquaClean 8000plus Care Bidet Toilet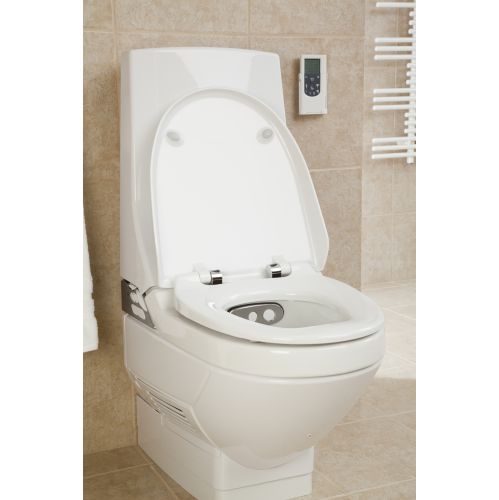 The ultimate in independent cleaning, the Geberit AquaClean 8000plus Care Bidet Toilet puts you in control of your toileting experience. The AquaClean 8000plus has an elegant design that incorporates an easy-to-use shower, dryer and odour extractor. This toilet provides you with a personalised touch; with its enhanced memory function on the remote control, you can store your favourite programme so it can be used over and over again.
This Geberit Care Bidet Toilet has an efficient, built-in odour extractor that is activated as soon as you sit down, ensuring unpleasant odours barely have time to circulate the room. This will also help keep you feeling fresh and clean. If you suffer from limited mobility, the bidet not only helps you maintain your own hygiene but it also automatically rinses the spray nozzle in fresh water before and after each use so you don't have to.
Key Features: Provides you with complete control, extracts odours, keeps you warm and dry
Above are a wide range of what we think are the best bidet options on Health and Care. View our comprehensive range of bidets by clicking here if you fancy something a little different to our top picks.
If you've got a question, our customer care team are here to help; please call 020 7720 2266 with your query. And if you have anything to add, leave us a comment below or contact us on Facebook or Twitter.
Tags: Aids for Daily Living, Bidets, Bio Bidet Supreme BB 1000, Hygiene, Top 5 Guides, Travel Aids