Best Ankle Supports - Top 10 Ankle Supports 2020
Monday, 6 January 2020 |
Eugene
At Health and Care, we're often asked by our customers: "which ankle support is the best?" It's a great question. The truth is, it's hard to say what the absolute best support is, as each ankle brace is best for different users and needs. To help make your decision easier, we've had our Health and Care experts pick the top 10 ankle supports available, along with a breakdown of which needs each is best for.
How Should I Choose My Ankle Support?
When it comes to choosing the right ankle support, our experts look for three main criteria. These criteria vary in importance based on what you're looking for, and become even more important if you need your ankle support for sports or intense physical activity. These criteria are:
Support - This refers to the amount of protection your support will provide. Most often, this comes down to rollover prevention (i.e. your support's ability to stop your ankle rolling too far inwards or outwards) and compression.
Bulk - Different footwear will require lower amounts of bulk to be suitable for different uses. For example, football boots will require an especially low bulk support, as this type of footwear can be especially slim.
Comfort - If you're going to have to wear your support for long hours, it needs to be comfortable. This comes down to the softness of the materials and the breathability of the fabric – preventing abrasion on the skin and overheating respectively.
Health and Care's Top 10 Ankle Supports
Best Ankle Support for Football
Aircast A60 Ankle Brace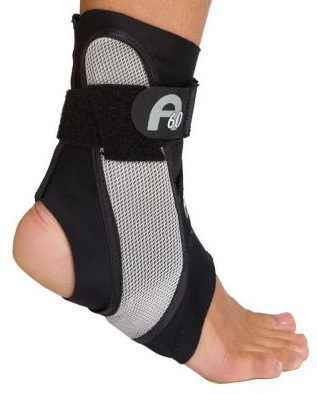 This is a superb, all-round ankle support for sportspeople that provides excellent protection against ankle rollover and sprains. While we recommend it for football, the Aircast A60 Ankle Support is a great all-round sport ankle support, and is used by tennis legend Andy Murray. This ankle support is incredibly slim, and has two internal struts running down either side of the ankle that are constantly working to prevent your ankle from collapsing or rolling over, which is a common cause of sprains.
You can see all our top picks for football in our Best Ankle Supports for Football article.
Best Post-Surgery Ankle Brace
Bauerfeind CaligaLoc Ankle Brace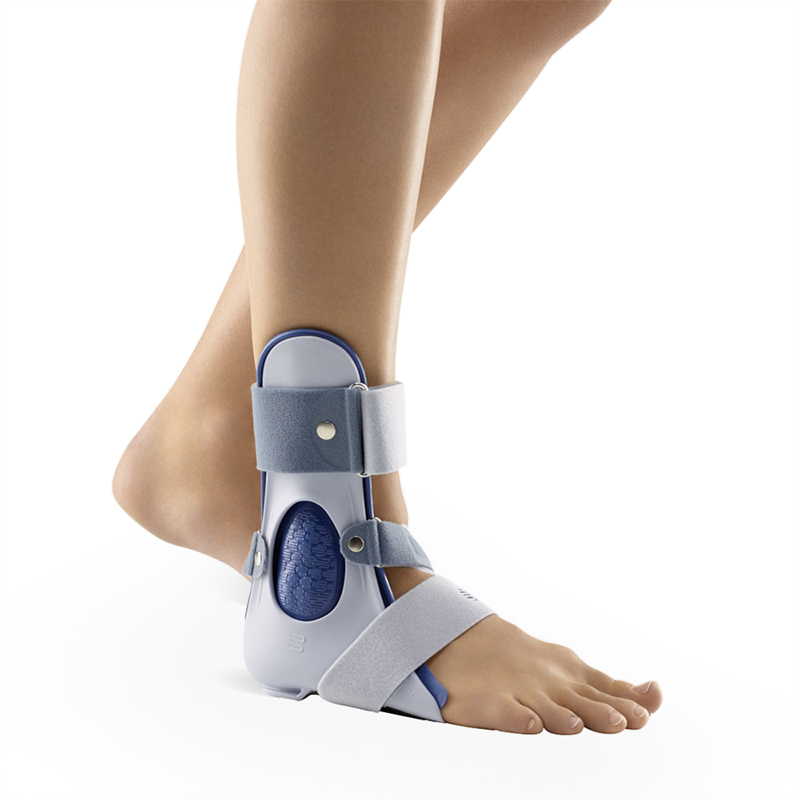 After surgery or a significant ankle injury, providing robust protection is crucial for your recovery. The Bauerfeind CaligaLoc Ankle Brace is recommended as a post-surgical ankle brace, and is also excellent for the conservative treatment of torn ankle ligaments. It can slip comfortably into most shoes for all-day protection, and can even be worn as a night time support. Supplied in contoured versions for the left and right ankle, this is a great choice for rigid ankle support.
See our best braces for recovery from surgery in our Top 5 Post-Surgical Ankle Braces article.
Best Ankle Support for Arthritis
Ultimate Performance Compression Elastic Ankle Support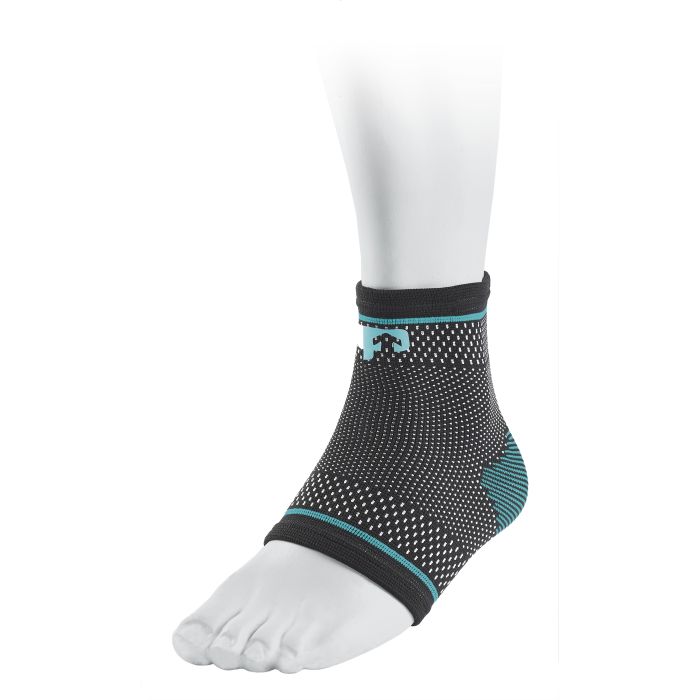 For most cases of arthritis and osteoarthritis, a compression support is key to relieve pain and promote recovery. The Ultimate Performance Compression Elastic Ankle Support offers strong compression, helping to reduce swelling, increase circulation and accelerate healing. This simple, slim and comfortable brace can be your most important tool to boost recovery, providing compression just where you need it with breathable material to prevent discomfort.
Read our Best Ankle Braces for Arthritis article, where we cover most forms of arthritis.
Best Ankle Support for Skates and Ski Boots
Silipos Gel Malleolar Ankle Cushion Pad Sleeve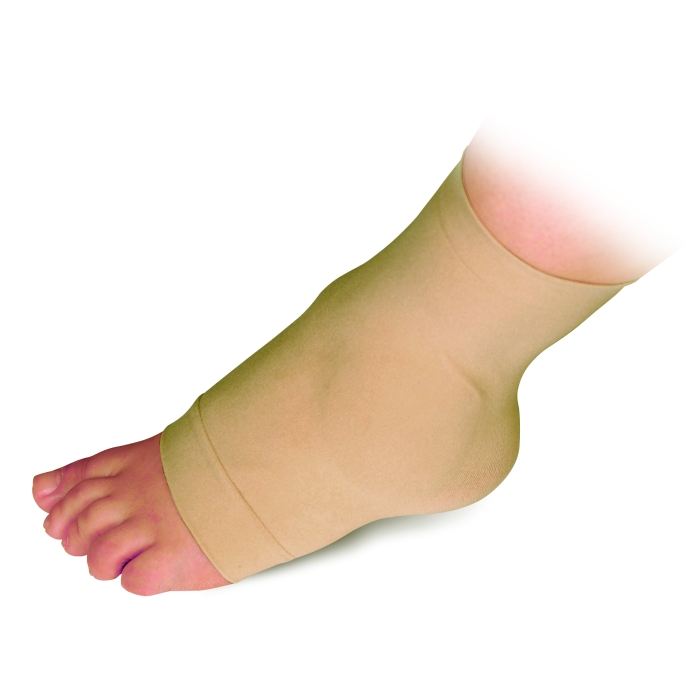 Certain types of footwear will catch on certain parts of the ankle, leading to friction that can cause blisters and discomfort. The Silipos Gel Malleolar Ankle Cushion Pad Sleeve provides gentle compression to the ankle, while also including two gel discs to relieve pressure on the protrusions at either side of the ankle. Ideal for speciality footwear like skates and ski boots, this ankle support actually includes mineral oil to soothe and moisturise the skin to help get rid of blisters and abrasion injuries.
Browse our full range of Silipos products for ankle protection.
Best Ankle Brace for Impact Protection
Donjoy Velocity Ankle Brace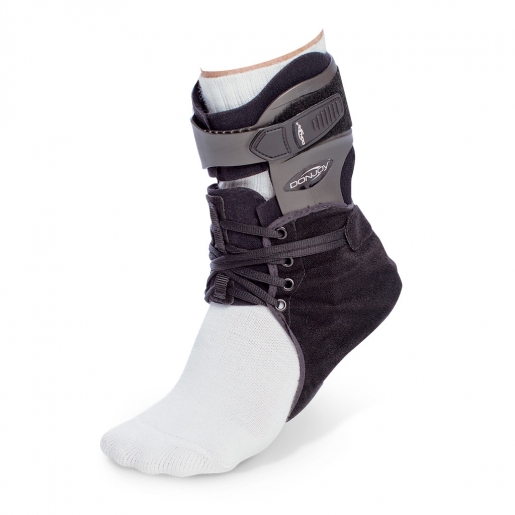 If you're looking to get back into sports and physical activity after an injury, you'll need some protection on top of the immobilisation most braces provide. The Donjoy Velocity Ankle Brace is designed to provide protection, restriction and compression, making it ideal for restarting sports after surgery or injury. Rigid uprights are included on either side of the ankle, providing robust protection from any impacts that might negatively affect your injury.
See our full list in our Best Ankle Braces for Impact Protection.
Best Ankle Support for Achilles Tendonitis and Plantar Fasciitis
Aircast Plantar Fasciitis AirHeel Ankle Brace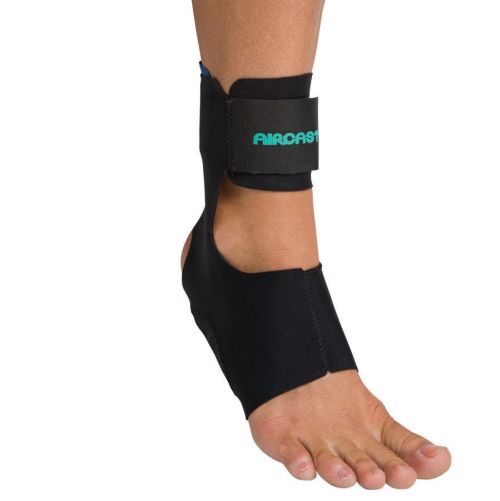 While not a traditional ankle brace, our next selection is excellent for relieving conditions like Achilles tendonitis, heel pain and plantar fasciitis. The Aircast Plantar Fasciitis AirHeel Ankle Brace is designed to reduce pain and promote healing across the entire foot and ankle, applying targeted pulsating compression with each step. Lightweight and breathable with easy application, this support massages the plantar fascia to make walking more comfortable all day long.
Browse our full list in our Best Ankle Supports for Achilles Tendinitis article.
Best Ankle Support for Ligament Damage
Bauerfeind MalleoLoc Ankle Brace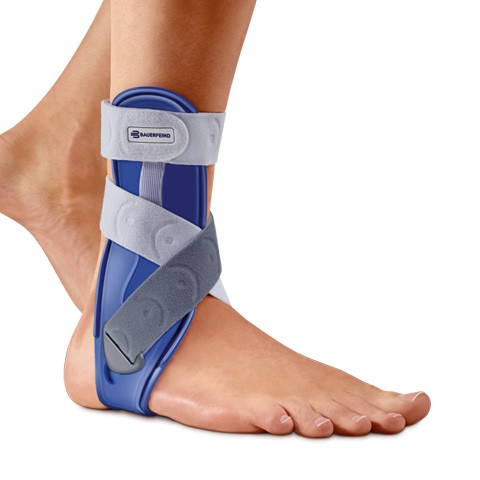 When you've suffered a torn or damaged ligament in your ankle, ensuring a proper walking motion with minimal twisting is key. The Bauerfeind MalleoLoc Ankle Brace is designed to stabilise the ankle and prevent lateral twisting, making it perfect for recovering from ligament tears and strains. Especially effective for healing twisting injuries and capsular ligament strains and tears, this brace will ensure a healthy heel-to-toe movement to facilitate healing and reduce injury-related ankle fatigue.
See our full breakdown in our Best Ankle Braces for Ligament Damage article.
Best Ankle Support for Running
Donjoy Strapping Elastic Ankle Support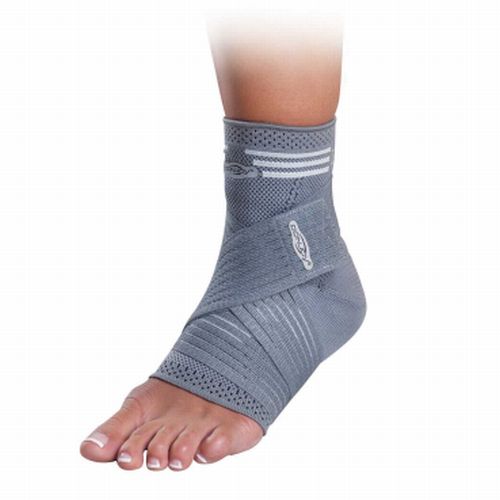 The Donjoy Strapping Elastic Ankle Support provides support and compression and is ideal for those with chronic or acute ankle instability looking to prevent injury while regaining confidence in their running ability. Ideal for running and most sports, the Elastic Ankle Support features an additional elastic strap for added ankle support and compression. This strapping support is latex-free and constructed with an anatomical, multi-directional elastic fabric for improved compression, ensuring it'll stay comfortable through your entire run.
Learn more in our breakdown of the Top 5 Ankle Braces for Running article.
Best Ankle Support for Sprains
MedSpec ASO Ankle Stabiliser Brace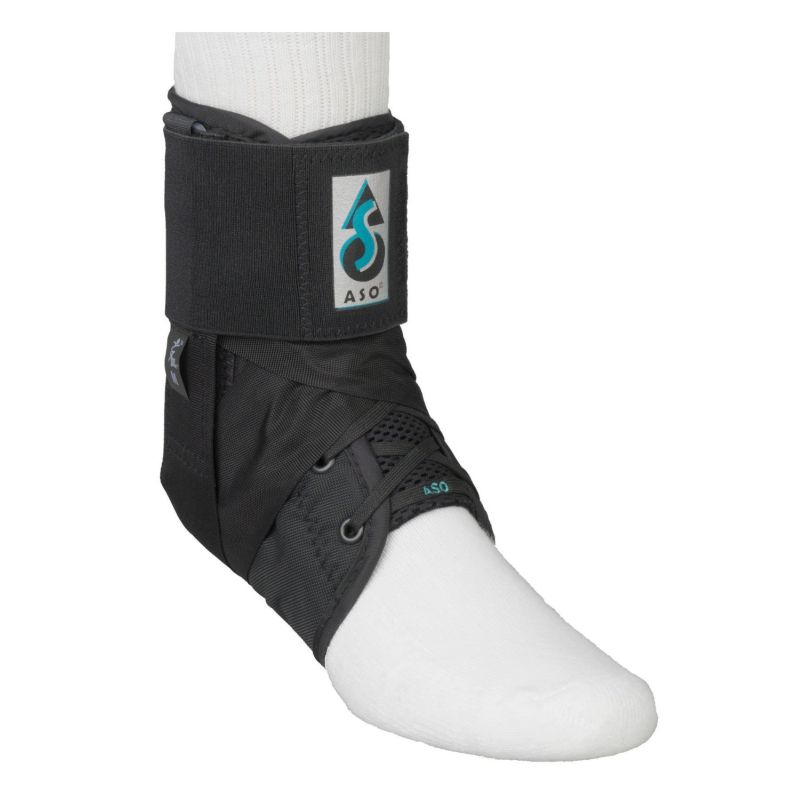 For the treatment of moderate to severe sprains, you'll need a support that keeps the ankle in the correct position to prevent rollover as you go about your day. The MedSpec ASO Ankle Stabiliser Brace offers a high level of stability and medio-lateral control that will prevent the rolled ankles that most commonly cause sprains. It's breathable with an elastic cuff, making it comfortable enough for everyday prevention as well as recovery from more severe sprains.
See all of our top picks in our Best Ankle Braces for Sprains article.
Best Sports Ankle Support
Aircast Airsport Ankle Brace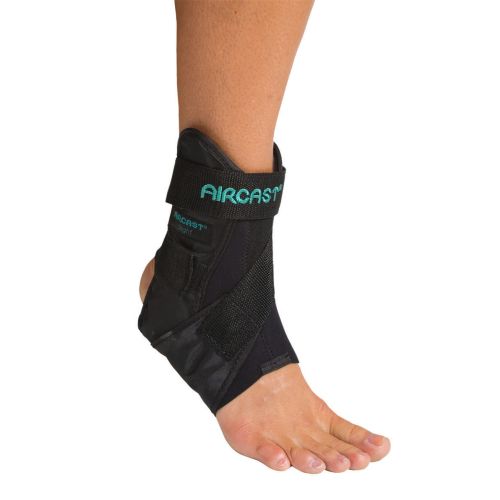 While it's hard to beat the A60 when it comes to slim, low-profile support, this next brace provides slightly more rigid support, and is a perfect option when boots aren't overly restrictive. The Aircast Airsport Ankle Brace compresses and stabilises the ankle with a semi-rigid shell and an anterior talofibular cross-strap, providing powerful protection from rollover and instability. Designed with foam-filled aircells to cushion the ankle, this support can provide a customised level of compression for reduction of pain and swelling.
See our full list in our Best Sports Ankle Braces article.
Best Walker Boot for Ankle Fractures
Aircast AirSelect Short Walker Boot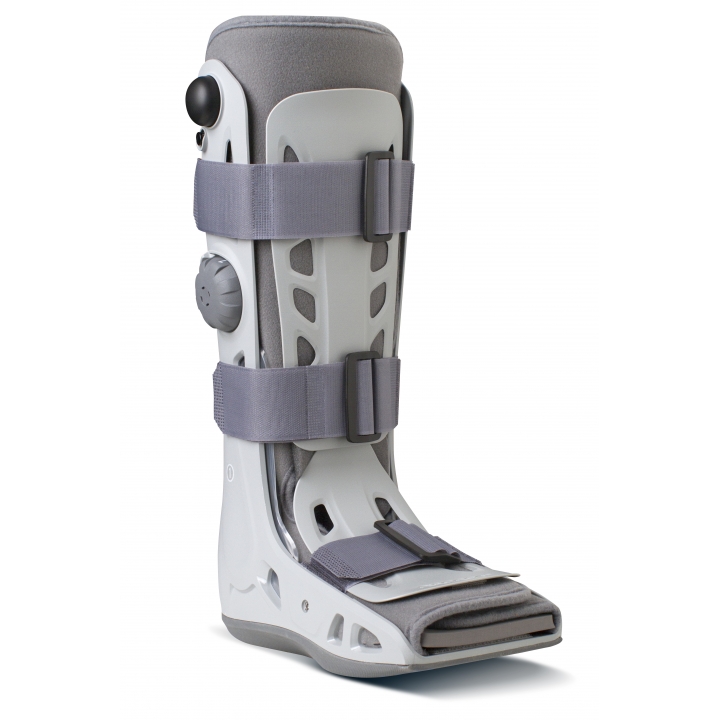 While they may not fall into most people's definition of an "ankle support", walker boots are the only safe choice for fractures of the ankle. The Aircast AirSelect Standard Walker Boot is our top pick for ankle fractures, as it will absorb shock and dissipate impact as you walk. It will allow you to safely and painlessly walk on your injured ankle, giving you comfort and peace of mind until you're ready to move on to one of the more forgiving ankle braces mentioned above.
Choose your walker boot with our Aircast Walker Boot Guide article.
Best Braces for Ankle Injuries
Our ankle supports are selected according to stringent criteria to ensure we offer quality products to our customers. Our team of ankle support and ankle brace experts have gone over our extensive range with a fine-toothed comb, ensuring almost all common injuries and ailments are catered to on this list.
While we're confident in these selections, there are plenty of ankle support options available at Health and Care for virtually any injury. To browse our entire selection, feel free to take a look at our entire Ankle Supports & Ankle Braces section, filled to the brim with the best ankle braces around, as sourced by our experts.
Get in Touch!
Do you have any questions about our ankle supports, or any of our other products for ankle rehabilitation and protection? Please don't hesitate to let us know in the comments, or find us on Facebook and Twitter!
Tags: Aircast A60 Ankle Brace, Ankle Pain, Foot and Ankle Pain, Football, Sports Supports and Braces
Shop Related Products
Prevents rollover and ankle sprains with a plastic stabiliser
Designed for professional and amateur athletes alike
Comfortable to wear in almost any trainer or shoe
Quick and easy to put on Click for Sizing
---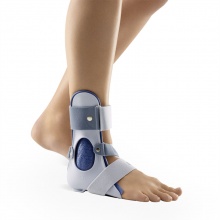 Stabilising brace for partial immobilisation of ankle
Ideal for recovery after injury or as alternative to surgery
Can be worn in any casual shoes and barefoot
Prevents the ankle from twisting outwards
---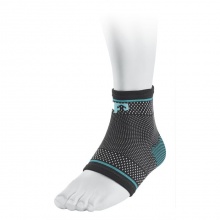 Elastic compression ankle support
Ideal for people with ankle injuries and sprains
Provides support and compression for optimal pain relief
Provides a bi-lateral fit for convenience
---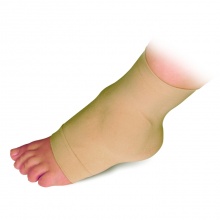 Malleolar sleeve with two gel pads to cushion the ankle
Protects the ankle against impact, pressure and rubbing
Provides gentle compression to reduce swelling
Suitable for wearing in a wide range of footwear
---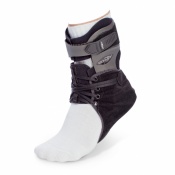 Low-profile and lightweight support for added comfort
Features rigid uprights to protect ankle during impact
Prevents abnormal inversion/eversion and rotation
Compresses the tibia and fibula for added stability
---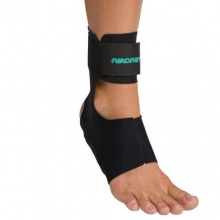 Designed to treat plantar fasciitis and heel pain
Made from lightweight and breathable fabric
Helps to reduce swelling and discomfort
Enhances circulation in the area
---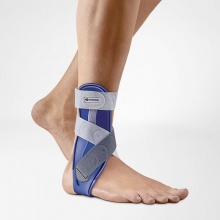 Stabilising ankle brace suitable for use after ankle injury or surgery
Ideal for twisting injuries, torn ligaments and capsular ligament strains
Provides support and prevents lateral twisting without complete restriction
Comfortable design fits in most shoes for everyday wear
---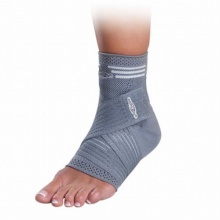 Suitable for ankle injury and instability
Supports and compresses the ankle
Ideal for preventative use in sports
Fits either the left or right ankle
---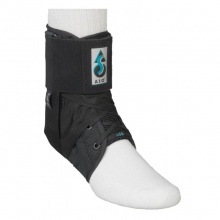 Breathable ankle support suitable for sports
Provides ankle stability to prevent ankle injury
Lace enclosure provides support and allows easy application
Suitable for either the left or the right foot
---
Cushions the ankle and reduces pain while you're recovering
For support when you're almost ready to begin exercising again
Assists with rehabilitation for functional recovery
Quick and easy to apply with no measurements required